Publié le par Bernard Duyck
Sernageomin has raised the alert level of Nevados de Chillan to orange, following an increase in the internal pressure of the system over the past few days that could lead to larger explosions.
The recording of nearly 4,000 earthquakes associated with the movement of fluids and more energetic explosions are added to the fact that the dome, growing and having a temperature of almost 700 ° C, is close to the edges of the active crater.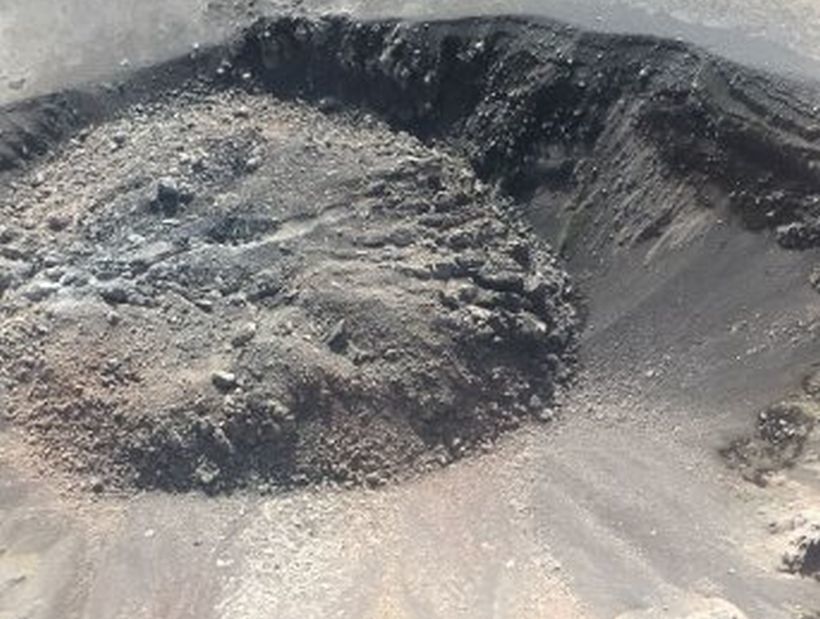 Nevados de Chillan - the height of the dome approaches that of the edges of the crater - photo Sernageomin 05.04.2018
The evolution of the activity is the subject of several scenarios that include stronger explosions and the collapse of the dome, in terms of days or weeks. The affected areas are the valleys to the north-east of the complex, and Termas de Chillan to the south, as well as the drainages to the southwest.
Source: Sernageomin
At Piton de la Fournaise, in the absence of surface activity and visibility due to poor weather conditions, the assessment of the evolution of the situation is done by seismicity.
It has decreased in the last 24 hours with :
- 12 superficial volcano-tectonic earthquakes recorded on 05 April between 00h and 15h (local time),
- No deep earthquake has been recorded today,
- No earthquakes under north-northeast flank have been recorded today,
- Rocks landslides on the level of the Nez Coupé of Sainte Rose are still recorded (11 events between 00h and 15h, local time).

No major deformation of the building is recorded.
The levels of H2S and SO2 in the atmosphere at the level of the summit zone are below the detection limit.

Source: OVPF
In Turrialba, the seismic activity is characterized by LP earthquakes of moderate amplitude and low amplitude intermittent tremor.
On April 5, at 12:30, a small explosion was accompanied by ash emission. It lasted until 13h, and produced a plume of ash rising 500 meters above the crater.
Since mid-March, there has been a significant flow of magmatic gas at high temperatures (over 600 ° C), causing night glow, and aerosols, mostly dispersed to the SSE.
The trend of increasing concentrations of sulfur dioxide and PM10 in the atmosphere can result from both increased flows and decreased rainfall during the dry period.
Source: Ovsicori