Publié le par Bernard Duyck
Sinabung ... again, and again!
A strong eruption began on April 6 at 16:07 local / 9:07 UTC; she produced a plume of ashes that rose to about 7,460 meters asl. / 5,000 m above the summit, and pyroclastic flows on the ESE and SSE slopes, which have traveled 3,500 meters from the summit.
The eruption earthquake was recorded from 16:07 to 19:55.
The ash cloud has shifted to the southwest. A red VONA was quickly issued.
In the evening, the observation of incandescent projections, accompanied by a plume of ashes, shows a still intense activity.
Source: PVMBG, Magma Indonesia and BNPB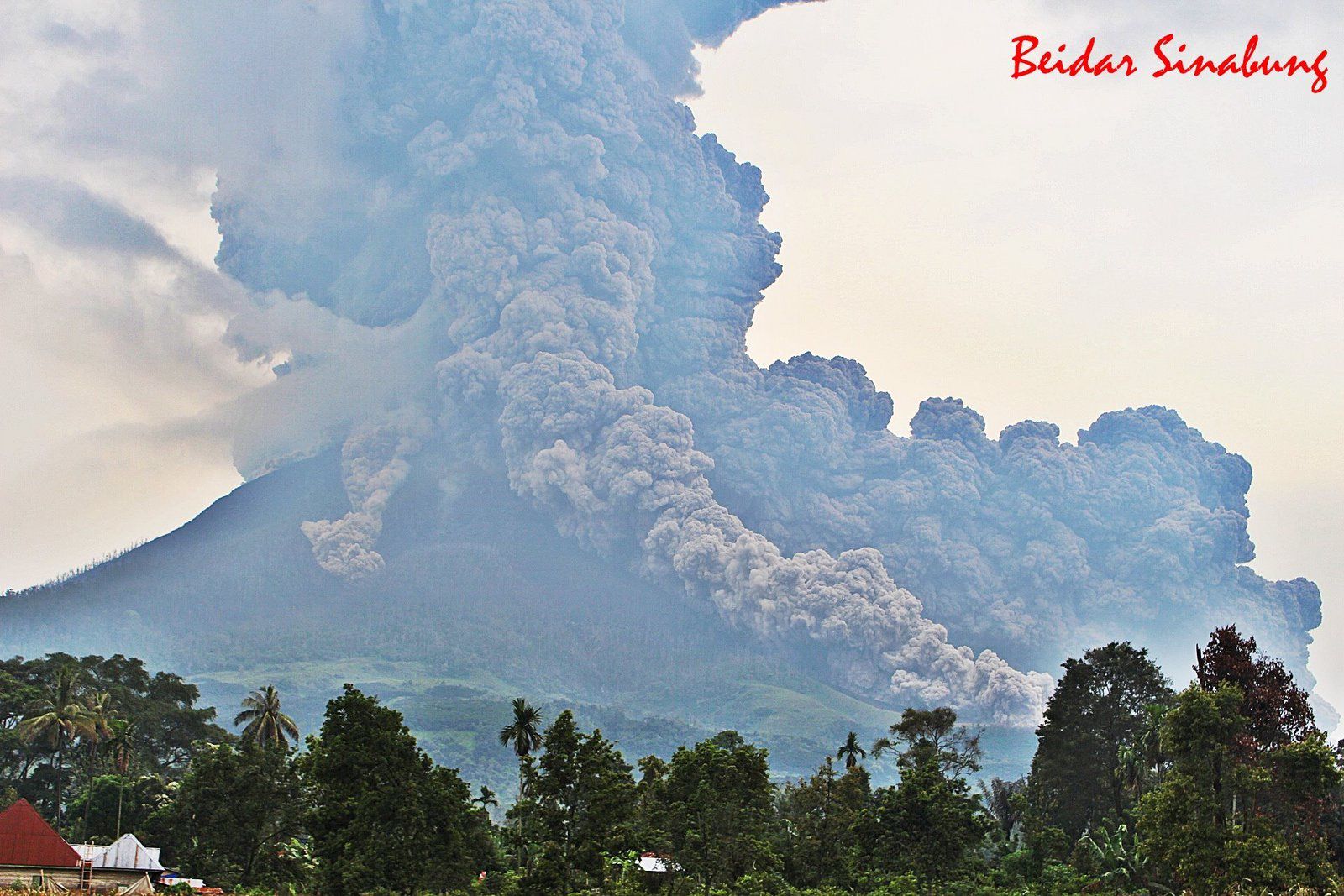 Sinabung - eruption of 06.04.2018 / 16h07 - development of three pyroclastic flows in different directions - photo F.Surbakti / via Beidar sinabung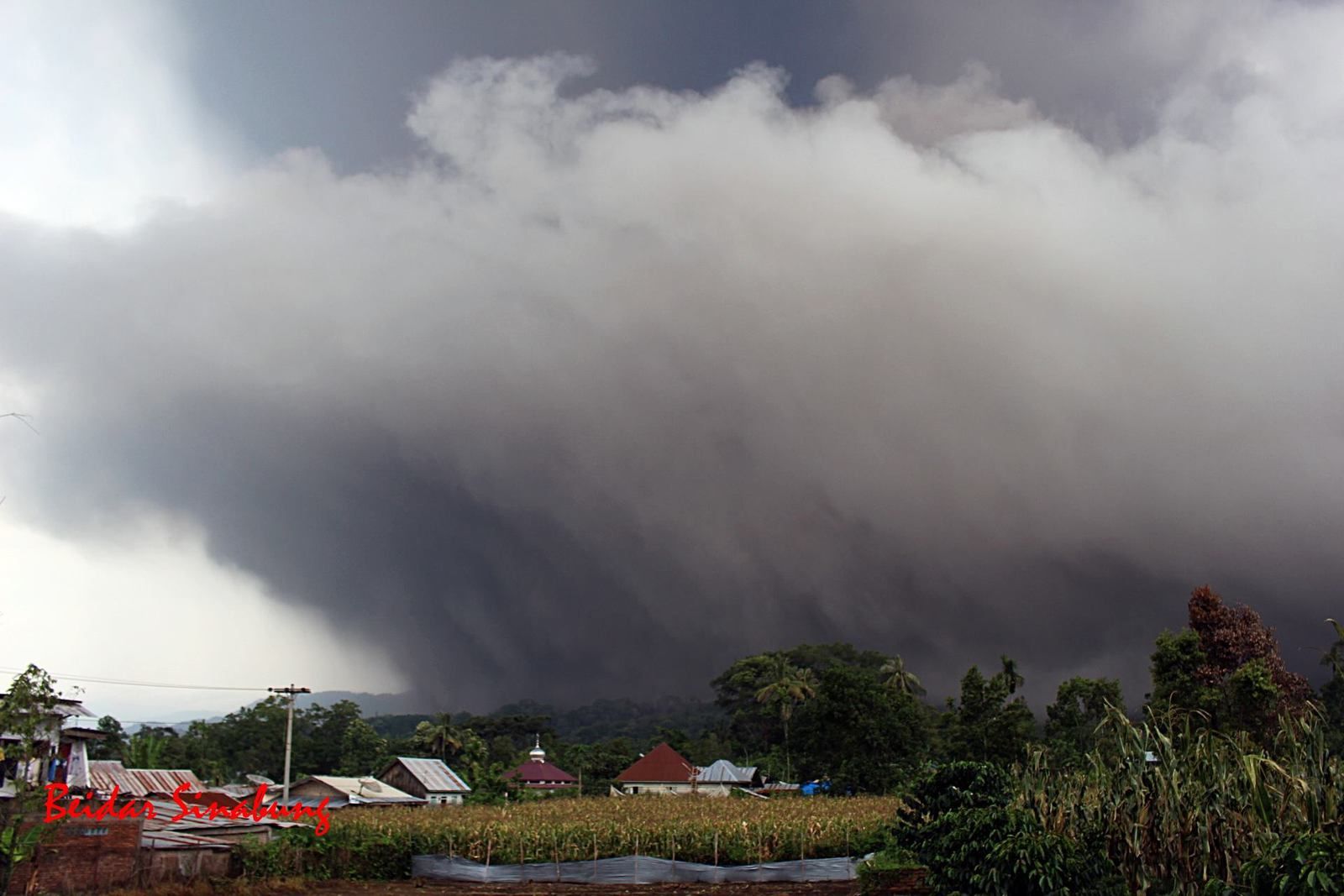 Sinabung - eruption of 06.04.2018 / 16:07 - arrival of an ash wall on the surrounding countryside - photo F.Surbakti / via Beidar sinabung
In northern Maluku, the Dukono continues its activity, with this April 6 a thick gray-white plume reaching 500 to 900 meters above the crater.
The volcano remains alert 2 / Waspada, with a prohibition to approach the crater of Malupang Warirang within a radius of 2 km.
Source: PVMBG
Sernageomin has raised the technical alert level of the Lascar volcano in Amarilla, with a 2-kilometer zone around the main crater; this decision was made following the detection this week of volcano-tectonic Tornillo-type earthquakes, and the absence of night-time incandescence, normally observed ... which suggests the formation of small plugs in the magmatic column in the crater, and a probability of minor explosions.
Source: Sernageomin

In Guatemala, the Pacaya emits a slight white-bluish plume, extending to the south.
At the Mackenney crater there are Strombolian explosions, with expulsion of incandescent material 40 meters from the crater, and two lava flows: one towards the south, the other towards the southwest; both flows are about 200 meters long.
Tremor is recorded produced by constant degassing, rise of magma and explosions.
Sources: Insivumeh & Conred.