Publié le par Bernard Duyck
The regular eruptions of the Sinabung for eight years impact the health of the inhabitants close to the volcano, and more particularly that of the 12,000 children living in the 27 villages around.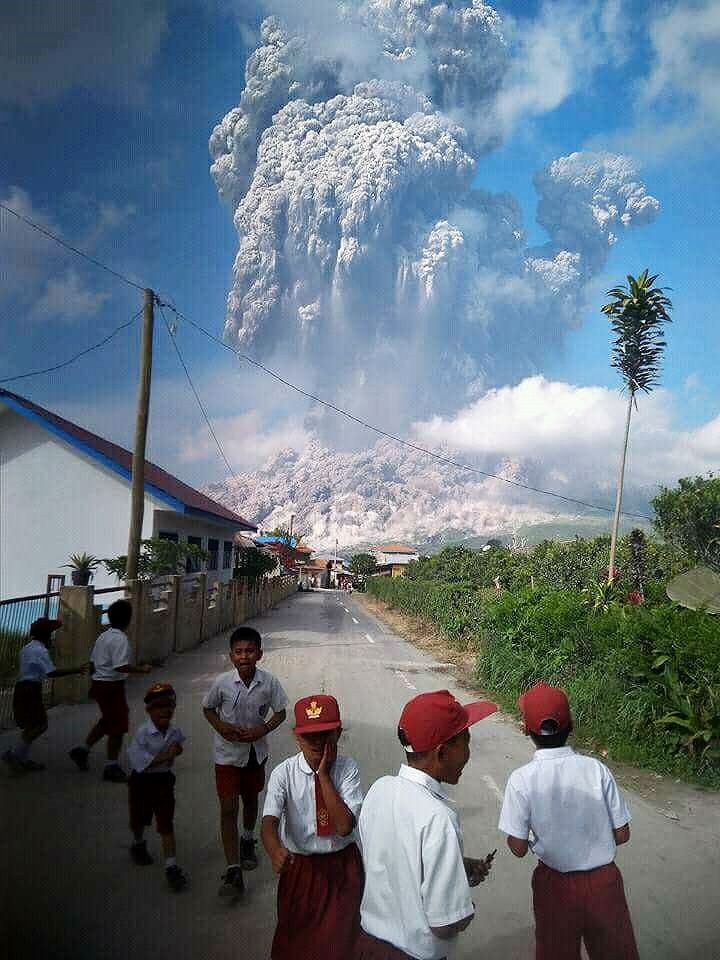 Sinabung - schoolchildren in areas near the volcano are impacted by the ashes emitted during eruption and after them - photo Mim Medan 19.02.2018
These ash-producing eruptions are not about to stop, according to Armen Putra, head of the Sinabung monitoring post.
The Jakarta Post reports in its 15 April edition that a 1.5-year-old boy suffers from lung disease due to inhalation of ashes and has been admitted to the intensive care unit.
The local government is aware of the negative impact of ash inhalation on an entire generation, and has implemented health and education resolution programs that, by its own admission, have not achieved optimal results, because the lack of funds.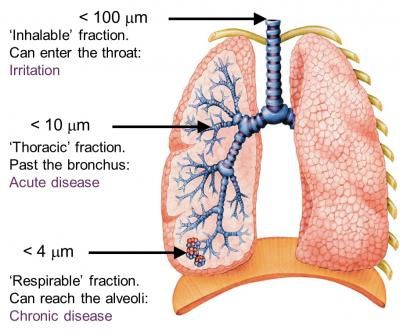 Pulmonary effects of volcanic ash as a function of the level of penetration into the respiratory tract - Doc USGS
The penetration of ash particles into the respiratory system is largely dependent on the size of these particles, and their nature: the largest particles, between 10 and 100 μm in diameter enter the upper respiratory tract causing nasal irritation and throat; those with a size between 4 and 10 μm in the trachea and bronchi, and exacerbate asthma and bronchitis; the very fine penetrate into the pulmonary alveoli, to develop chronic respiratory diseases such as silicosis.
The particles of crystalline silica are particularly offensive, because of their asperities.
Children are particularly at risk: whether they run on all fours, run and play in an atmosphere containing these ashes, they produce a significant amount of breathing effort, which attracts smaller particles more deeply. Parents are advised to keep them indoors, not to let them run outside without wearing dust special masks, and not to let them access areas where ashes are piled up or buried.
Wearing proper masks is also necessary for adults who work in the fields.