Publié le par Bernard Duyck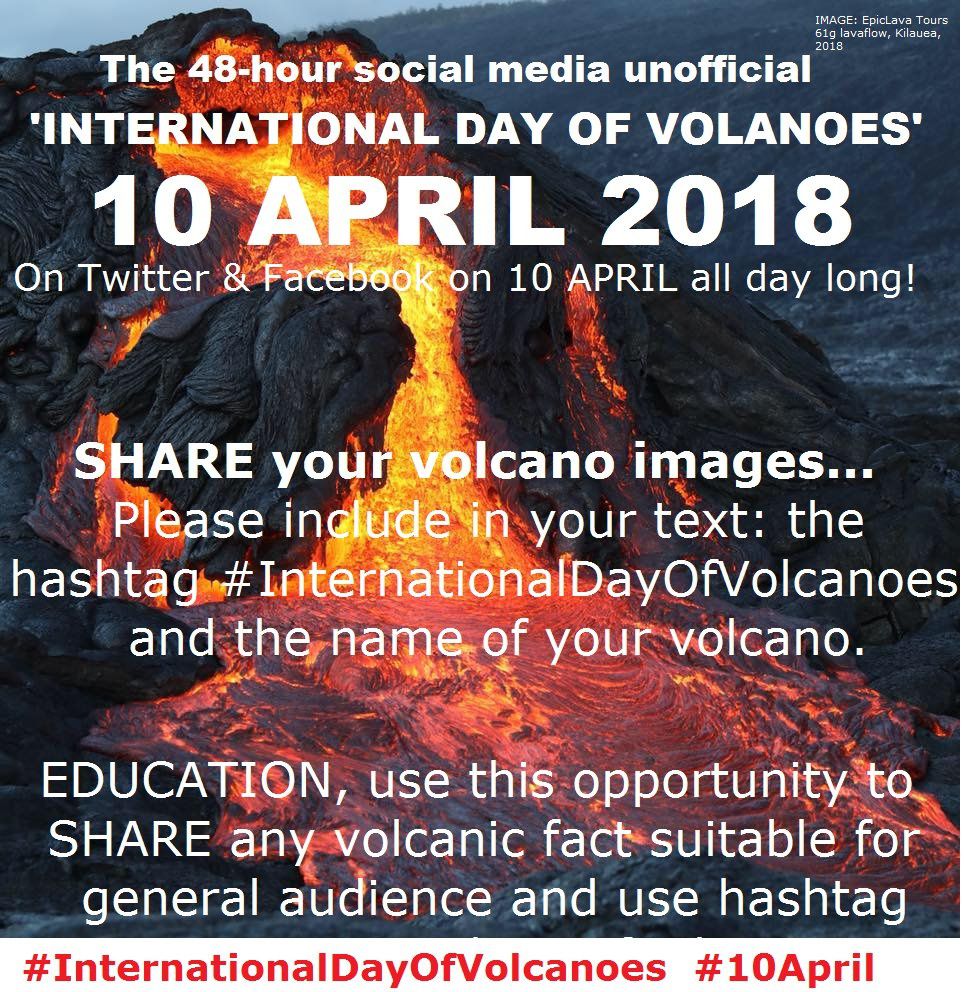 On the occasion of the First International Day of Volcanoes, unofficial, this April 10, 2018, you are invited to nominate your volcano and post pictures all day on Facebook and Twitter, adding the hashtag # International Day of Volcanoes.
Since mid-March, and although it is kept on alert level 3, the volcano Ambae / Manaro Voui has become even more active.
Its explosive eruptions generate more ashes than in the fall of 2017.
As a consequence, there are greater dangers for the population and the animals, the possibility of lahars due to the remobilization of ashes by the rains of recent cyclones, the pollution of the crops and the drinking water reserves.
New evacuations are planned due to this activity and major floods due to the cyclone.
Source: Rocky planet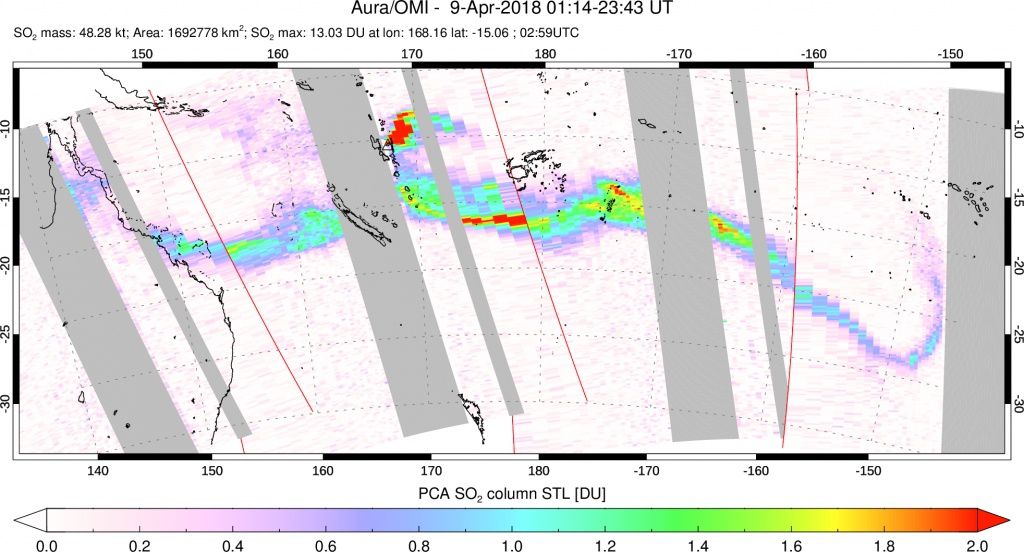 Emission of Sulfur Dioxide extending from Ambae on the South Pacific - April 9 / 1:14- Nasa Aura OMI  / via Simon Carn and E. Klemetti
Ambae - ash emissions of 10.04.2018 / 16.30 and drumplot of the day - webcam and earthquake VGO - a click to enlarge
In the Kirishima complex, the news has been targeting the Ebino Plateau and the Iwo Yma (Iozan) for a few days, where the seismic, fumarolic and hydrothermal activity is increasing.
Volcanic earthquakes, the number of which
- April 6th: 28 earthquakes
- 7th of April: 12
- 8th of April: 28
- 9 April until 17h: 13
Low-frequency earthquakes reflect the movements of gases and magma.
The high temperature of the surface soil has spread to the southwest side of the crater, with the appearance of new fumaroles.
The Kagoshima Regional Meteorological Observatory currently maintains alert level 2, with a danger zone of one kilometer around the crater.
Sources:
- Minami-Nippon Shinbunsha 07,04,2018 / 23:50
- Fastalarm Jp / via Shérine France