Publié le par Bernard Duyck
The eruption of the Lombenben on Ambae is still no more commented ... here are some bits of information gleaned from various sources.
After a SO2-rich eruption on April 5/2 pm UTC and its satellite-spotted plume toward the west and Australia (link), a sharp change in wind direction was caused by a tropical depression, and the last days were marked by ash falls on Maewo, an island east of Ambae Sunday at night and Monday and Tuesday (8-9 & 10.04), covering the vegetation, roofs and solar panels of Naviso , on the east side of the island.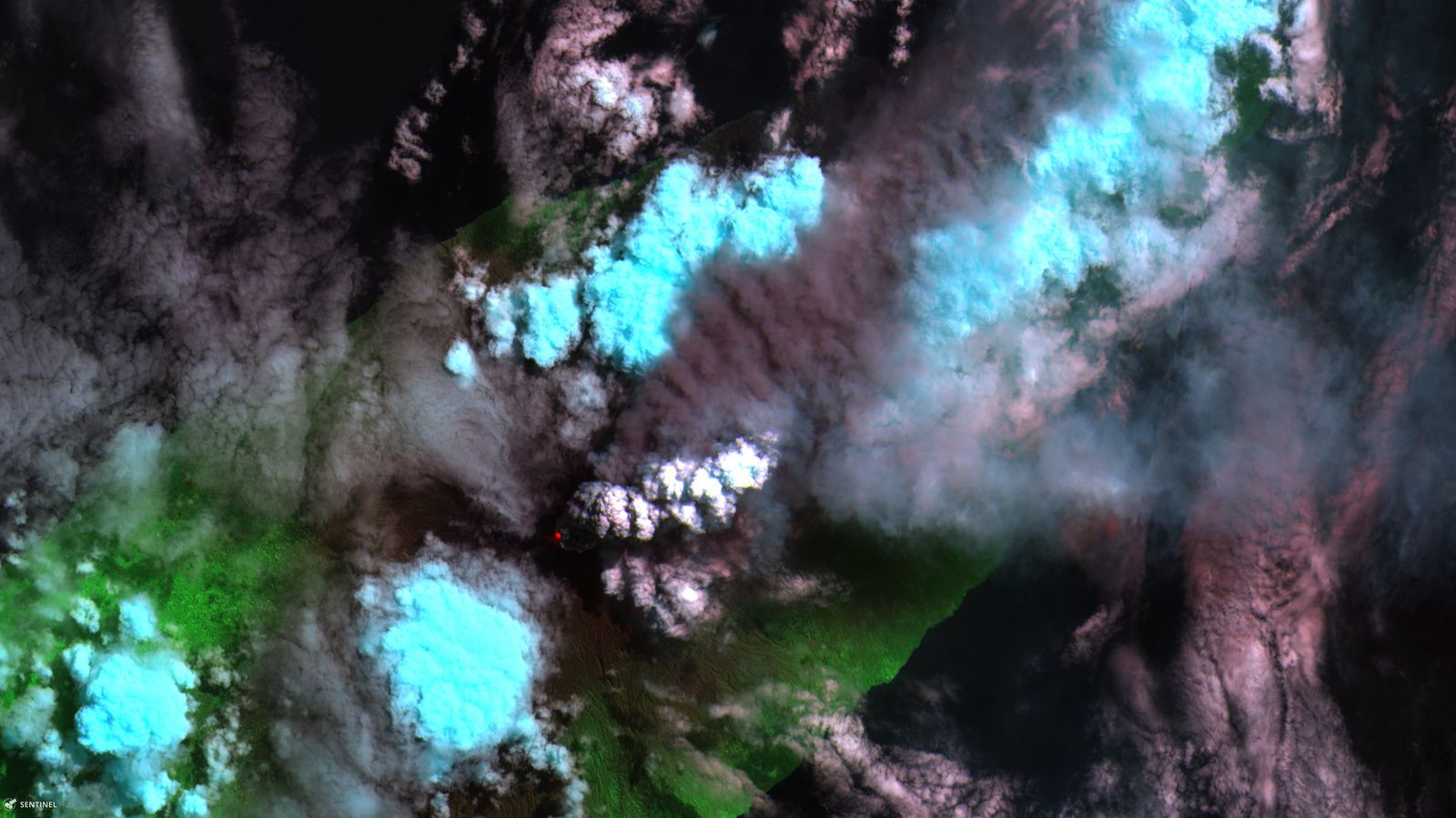 Ambae volcano Sentinel-2 L1C from 2018-04-09 Contains modified Copernicus Sentinel data [2018], processed by Pierre Markuse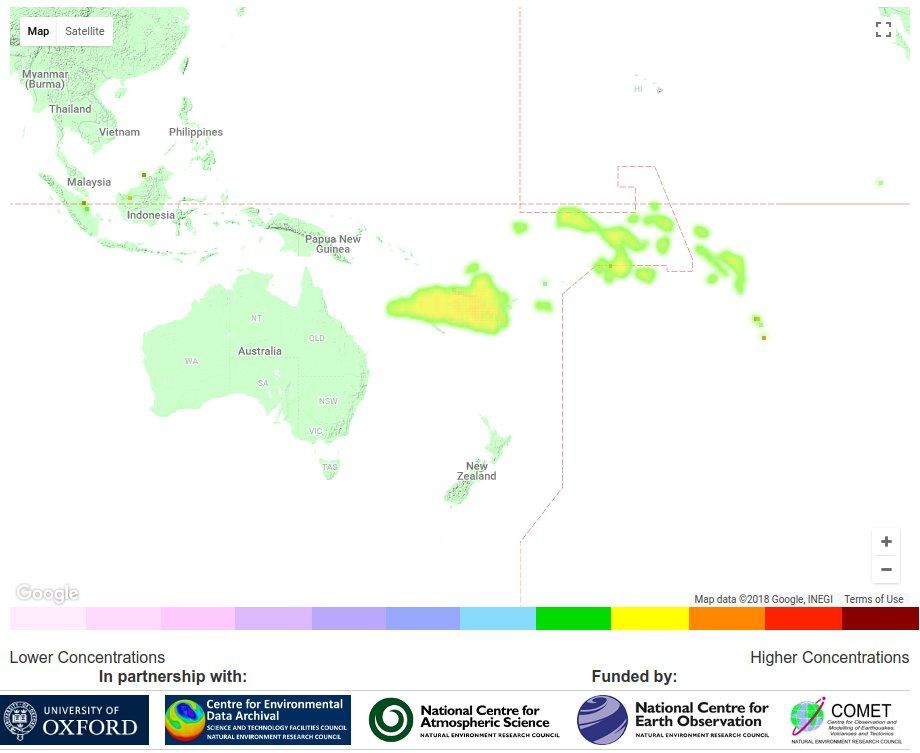 Our @NERCscience-funded near-realtime Sulphur Dioxide (SO2) map, based on data from @eumetsat's #Metop sats, shows a big plume of SO2 East of Australia. Probably a result of last week's eruption of the Aoba volcano in Vanuatu. - Via Simon Proud / Twitter
On April 12, the Vanuatu Council of Ministers declared a state of emergency for the entire island of Ambae.
The most recent reports indicate that ash fallout affects the north, east and west of Ambae. On Tuesday, April 10, a 1 cm layer was measured in some villages in the north.
Dr. Leodoro, National Coordinator EMT, told the Vanuatu Daily Post that the situation is critical in some areas, with tree falls blocking roads, and roofs of houses collapsing under the weight of ashes.
The thick ash, combined with the recent cyclone rain, make the roads very difficult for rescue.
In terms of health, heavy ash drops cause irritation of the skin and eyes, exacerbate respiratory diseases such as asthma; to this are added cases of acute gastroenteritis and those of dengue recorded especially in evacuation centers.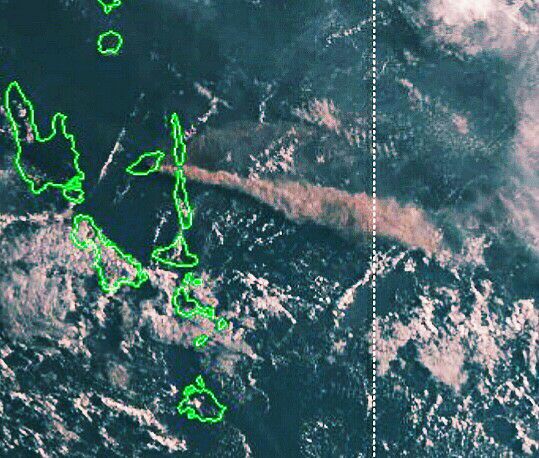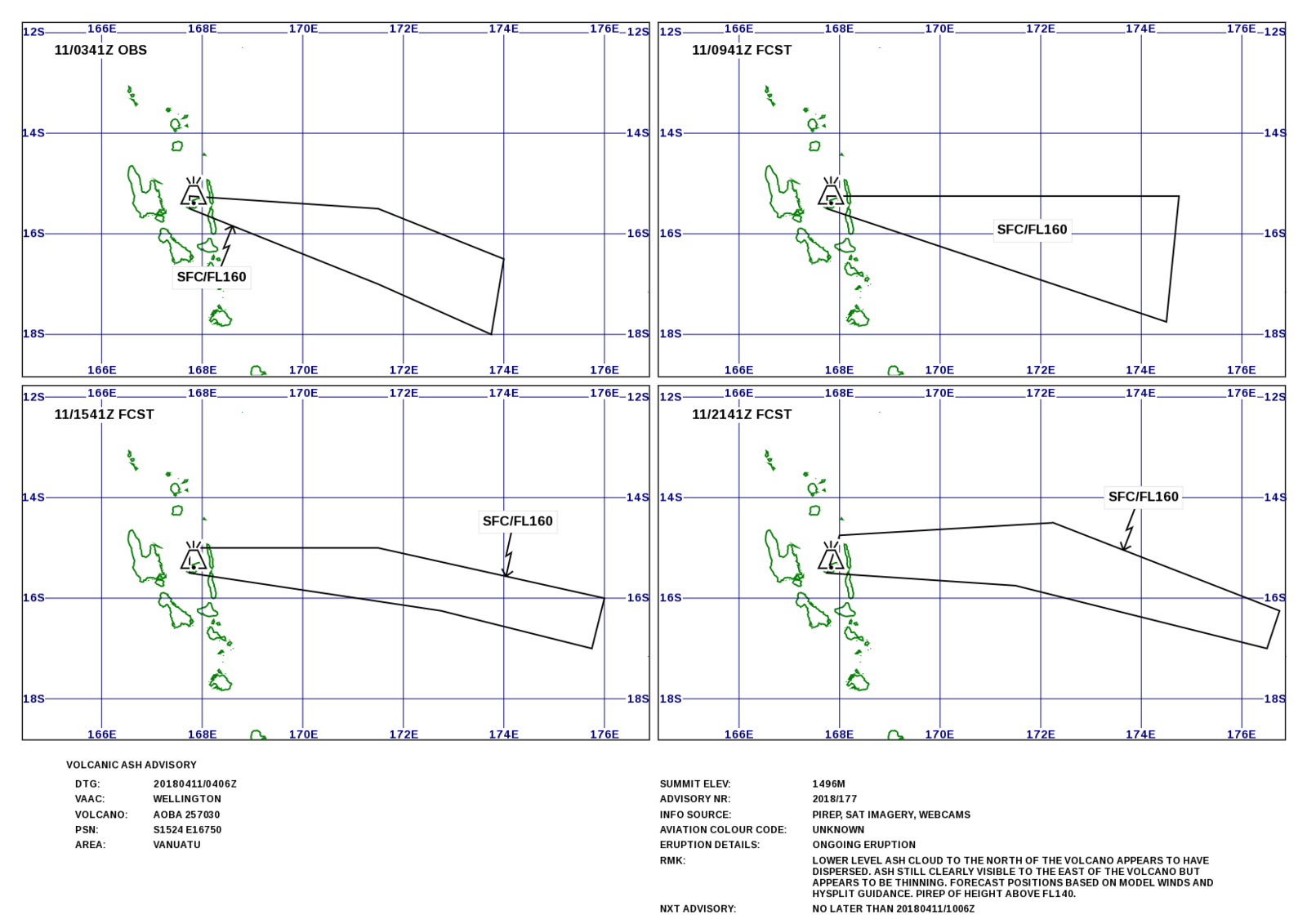 Ambae - plume of 11.04.2018 / 7h to the east / Santo Ambae Disaster Support Community & Volcanic Ash advisory from 11.04.2018 / VAAC Wellington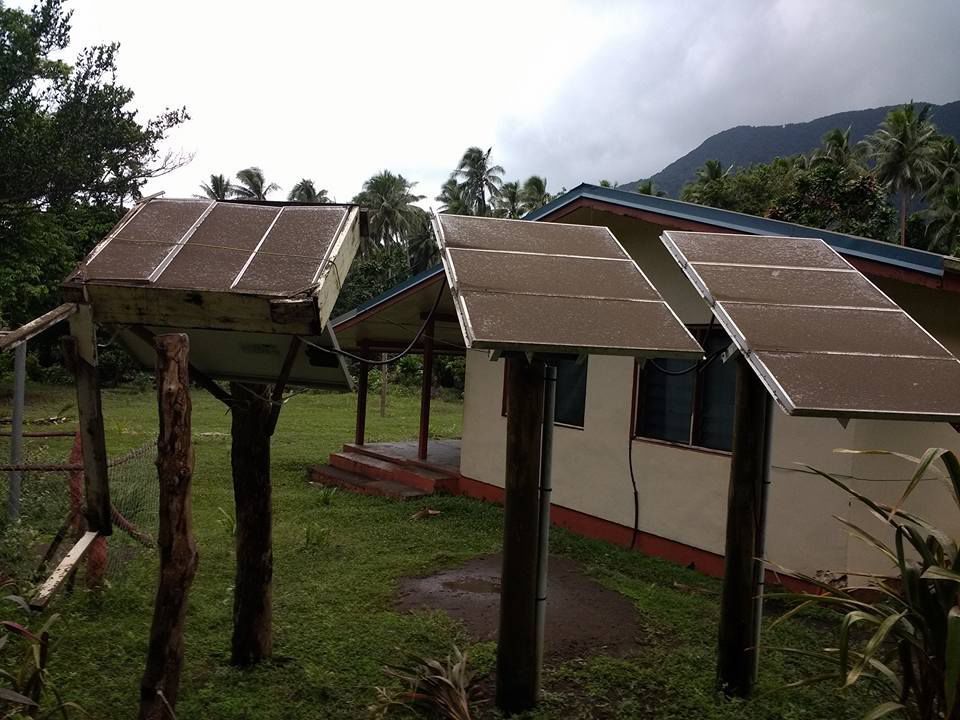 The solar panels of Naviso telemedecine project, on the island of Maewo, covered with ashes of Lombenben (on Ambae) - Photo courtesy of Steve Bihu - Dailypost .vu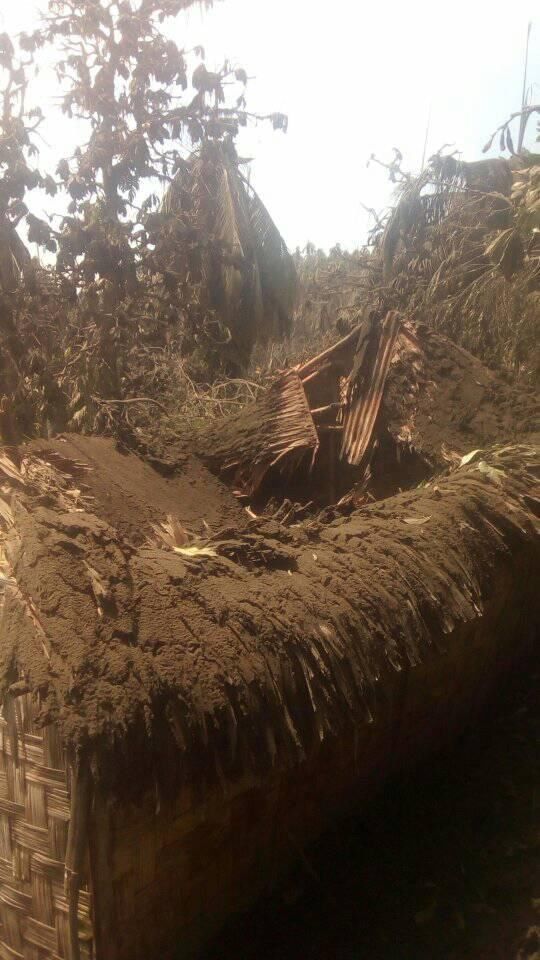 Ambae - roof of a traditional house, collapsed under the weight of ashes - photo 12.04.2018 / Vanuatu Daily Post
Sources:
- Social media cited under attached documents
- Vanuatu Daily Post, Mirova and VAAC Wellington