Publié le par Bernard Duyck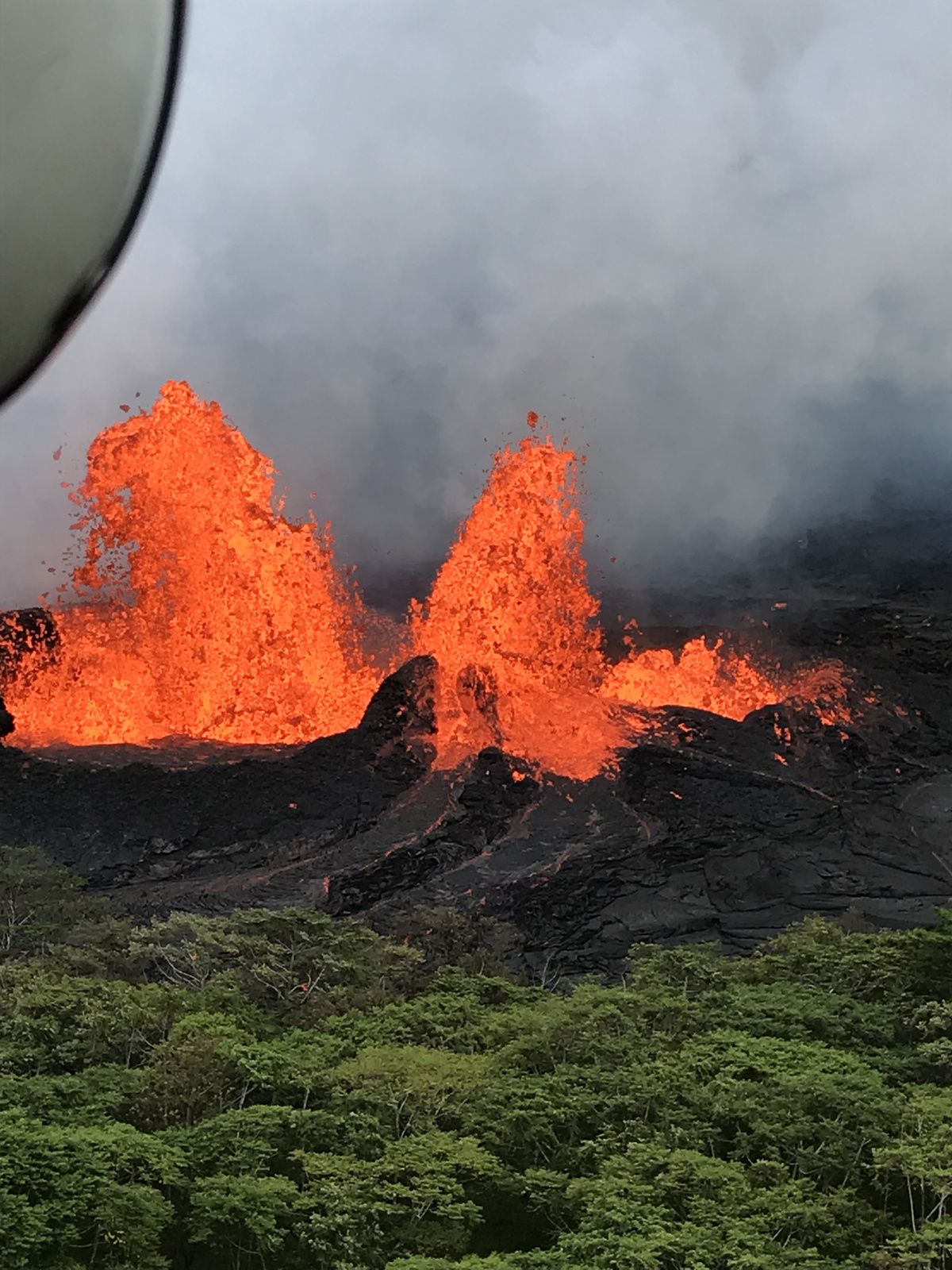 Kilauea East rift zone: fountaining on fissure 22, up to 50 m high, on 21.05.2018 - USGS photo during a helicopter flight.
At Kilauea, moderate lava eruptions continue at multiple points along the north end of the active fissure system.
The fissure 6 is reactivated and shows spattering, which intermittently feeds a short lava flow.
Spattering continues weakly on fissures 17 and 19.
Fissure 22 presents a small series of lava fountains, which feed a channeled lava flow, which reaches the coast north of MacKenzie State Park.
Several properties have been burned by lava flows.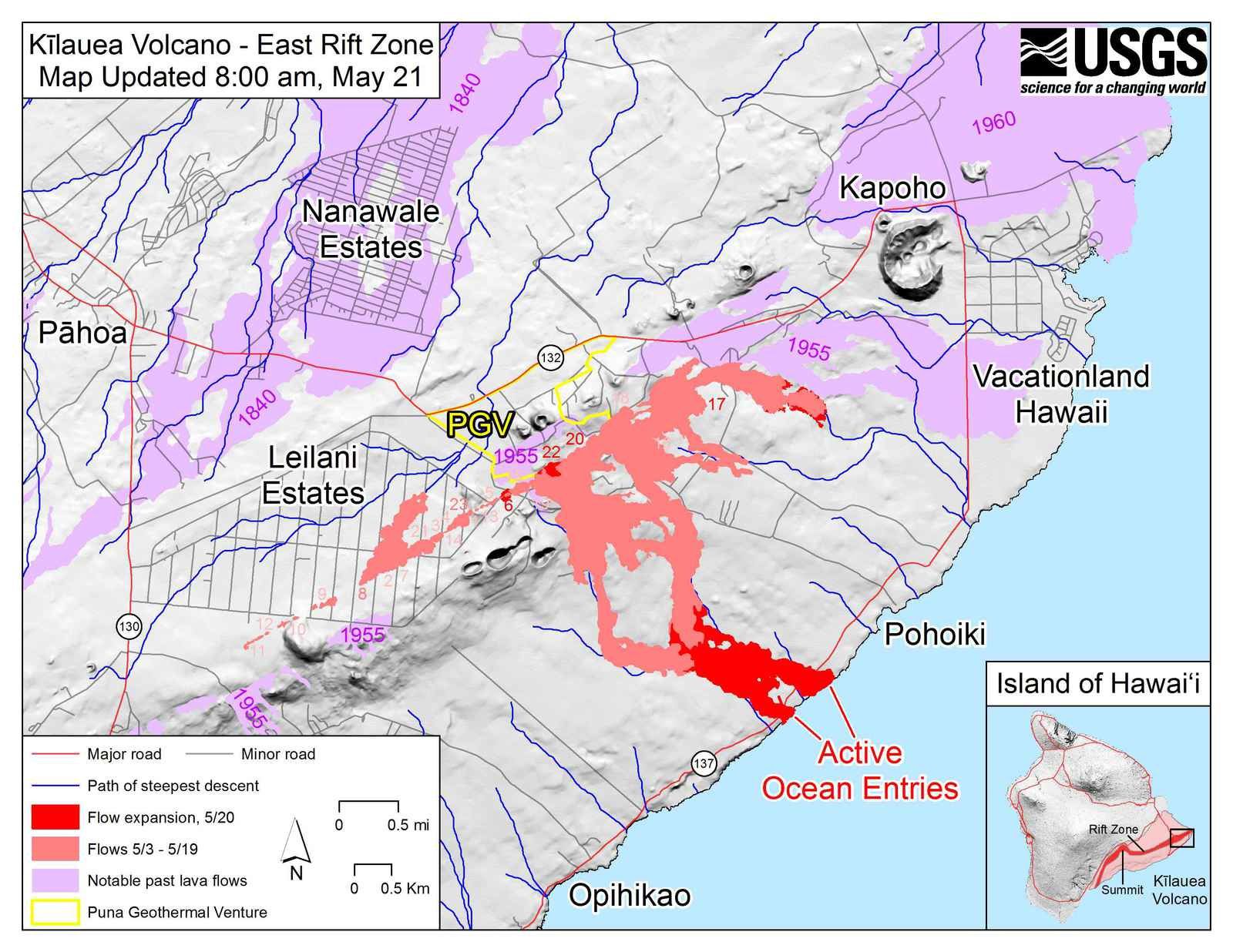 Kilauea East rift zone: map of active flows and fissuress and active entries at sea on 21.05.2018 / 08h - docHVO-USGS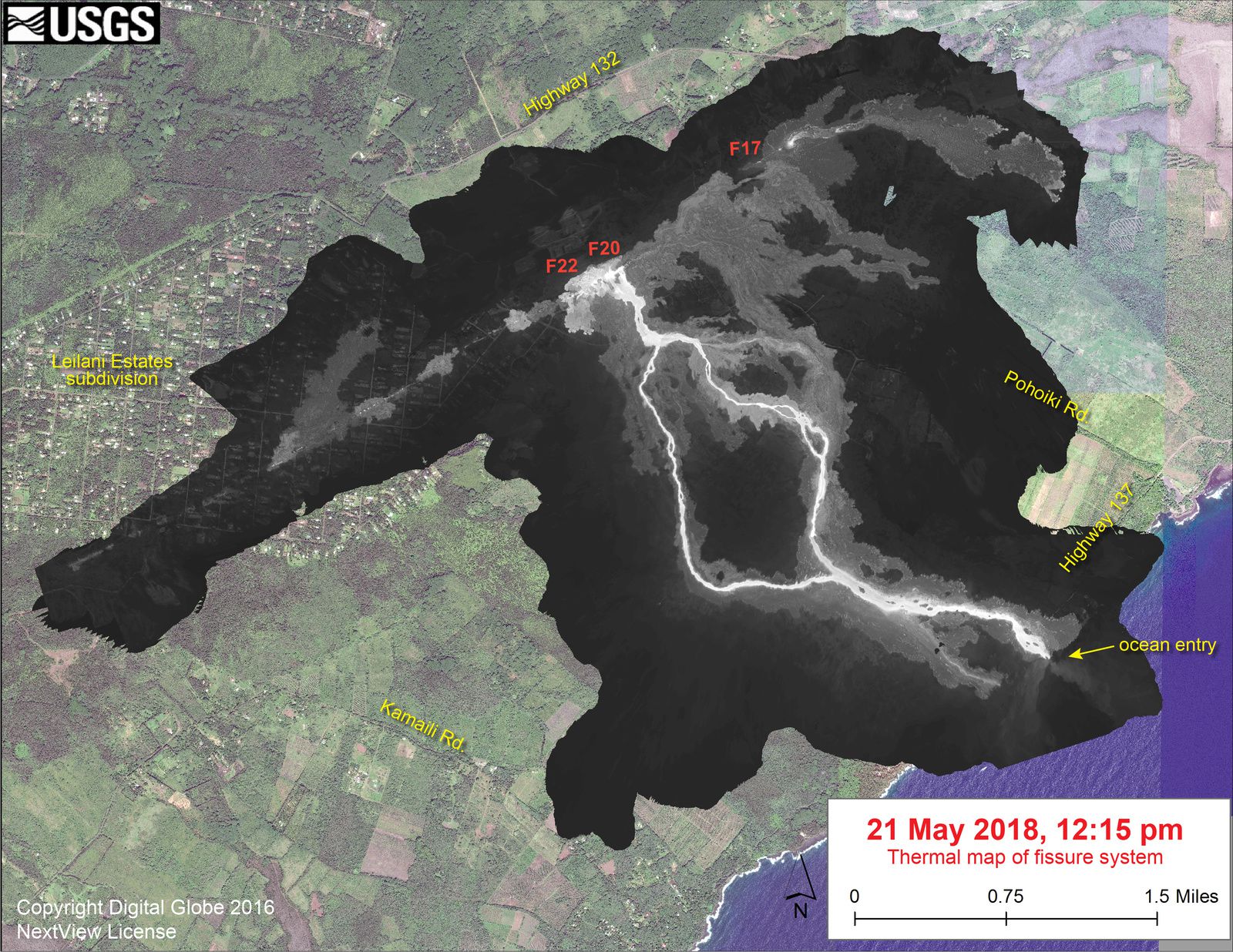 Kilauea East rift zone: Thermal map of fissures and flows at 21.05.2018 / 12.15pm - HVO-USGS / Digital Globe map
Emissions of sulfur dioxide remain high, as well as laze produced by the encounter of lava with sea water; the areas under the winds can be touched by VOG, of different levels.
At the top, a small explosion took place on May 21st at 1am, which produced a plume of ashes drifting southwest. Around 2:11 UTC, a large plume of gas and vapor overcomes the Overlook vent.
Sources: HVO and Paradise helicopter
The status of Merapi / Java has been raised from Level I / Normal to Level II / Alert, from 21 May 2018 to 23:00 GMT.
For May 21, 2018, the PVMBG reports three phreatic eruptions, respectively
- at 01:25 WIB lasting 19 minutes, accompanied by a plume of 700 meters
- at 9:38 WIB for a duration of 6 minutes, and a plume of 1,200 meters,
- and at 5:50 pm WIB which lasted 3 minutes. The height of the plume was not observed.
These episodes follow the water eruption of May 11, and a quiet period of 4 years.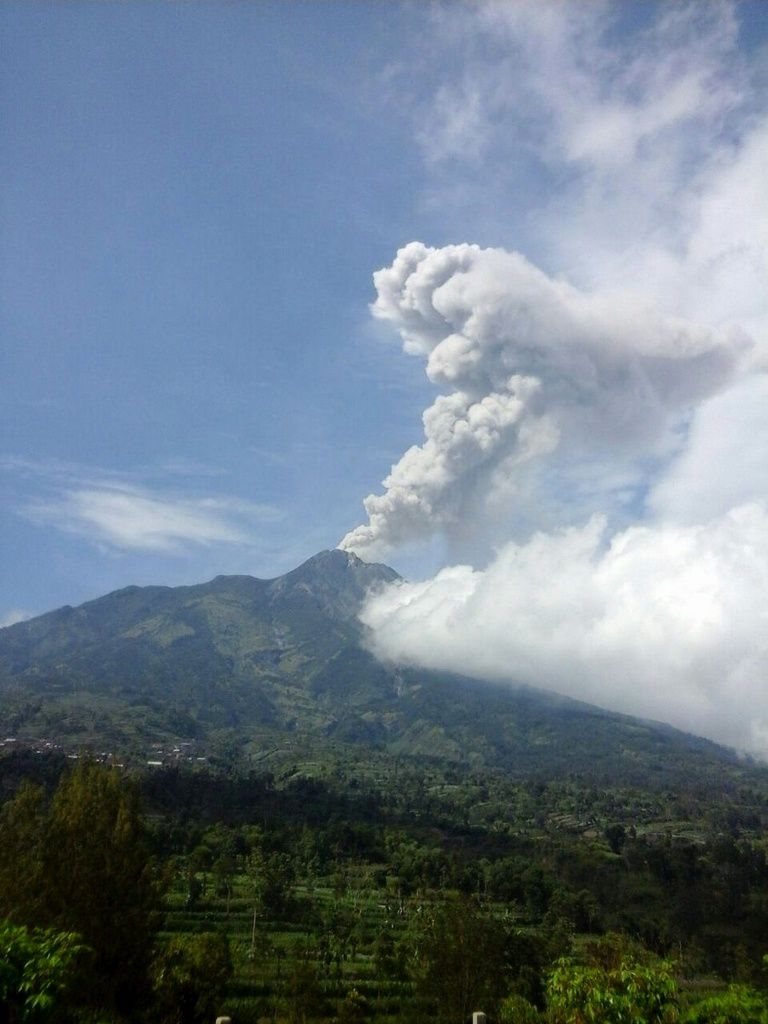 Merapi - plume of the phreatic eruption of 21.05.2018 / 09.38WIB rising to 1,200 meters - photo BNPB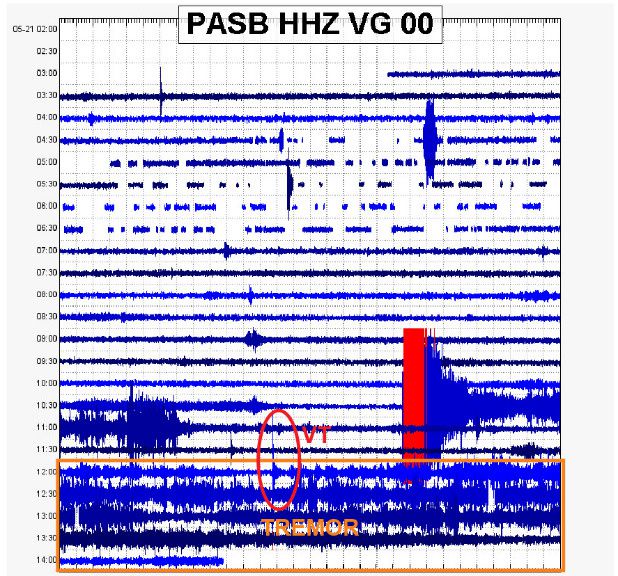 Merapi 21.05.2018 - seismogram with trace of a phreatic eruption, followed by a VT earthquake and tremor - doc. Magma Indonesia
Seismicity on May 21 was characterized by 1 VT earthquake, 3 eruption earthquakes, 2 collapse / avalanche earthquakes and 3 tectonic earthquakes. Tremor is observed from 12h. with an average amplitude of 5-10 mm.
The central temperature of the crater is about 85 ° C, higher than normal (below 50 ° C).
Following this increase in activity, the status was increased in Waspada, with a prohibited area of ​​3 km radius from the summit, and recommendations for vigilance and information of the population.
Sources: PVMBG & Magma Indonesia.
During the morning of May 21, and the night before, the Turrialba maintained a passive emission of ash of variable contents, which rose up to 600 meters above the active crater. The ashes dispersed so variable to the north and west. A smell of sulfur is perceptible in Turrialba, Barva and Aquiares.
The seismicity of the past 24 hours has been maintained at a low level.
Sources: Ovsicori & RSN