Publié le par Bernard Duyck
The Volcanological Observatory of Hawaii indicates in its latest reports an increase in the ratio of lava from the eruption of Kilauea.
Lava fountains are weakly active on the fissure 17, and the fissure 16 to 20 have merged into a single entity that forms a continuous line of projections and lava fountains, lined with a spatter rampart.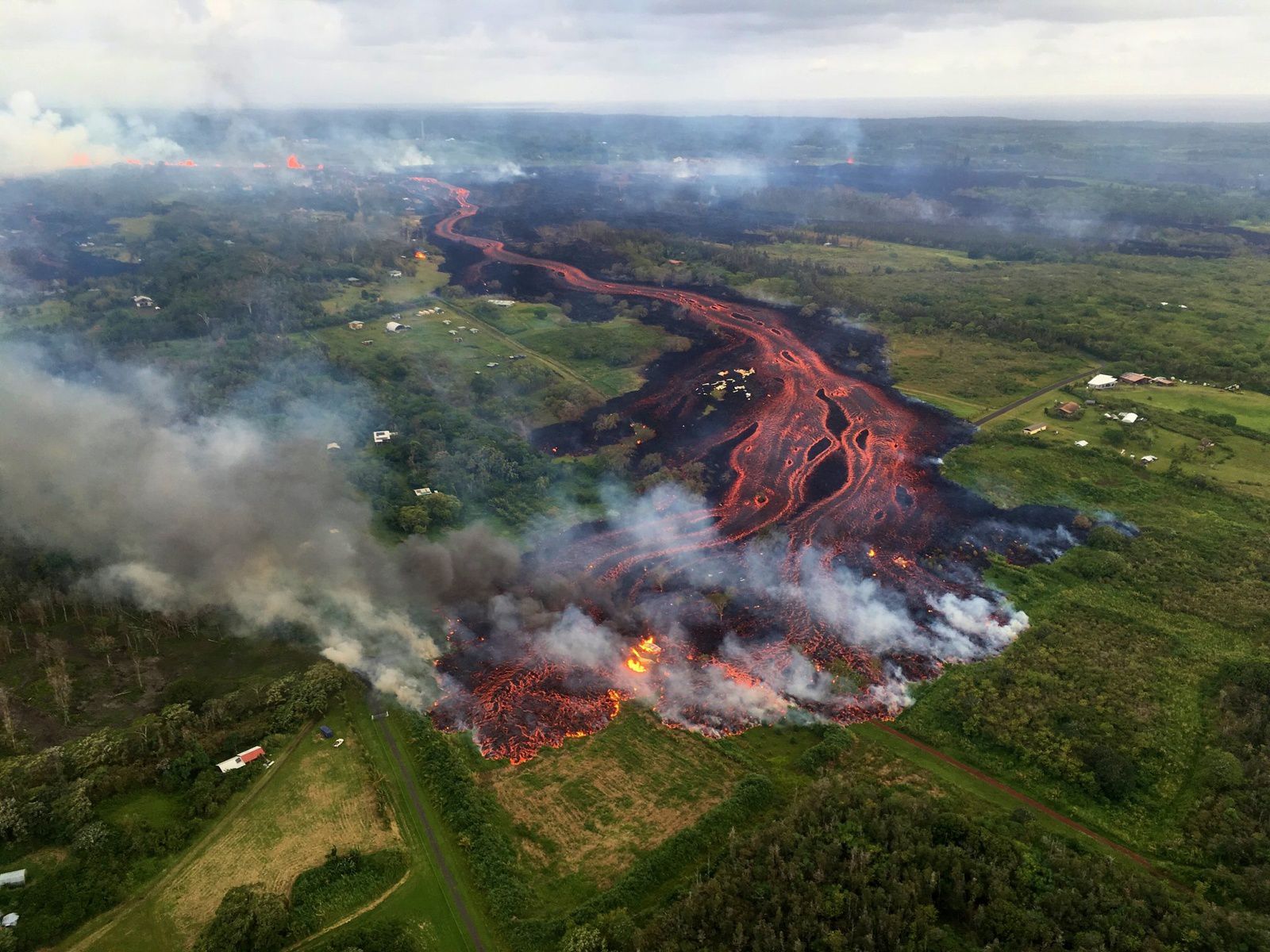 Kilauea - East rift zone - 19.05.2018 - Channeled lava flows, fed by a line of low fountains, are heading towards the ESO - USGS photo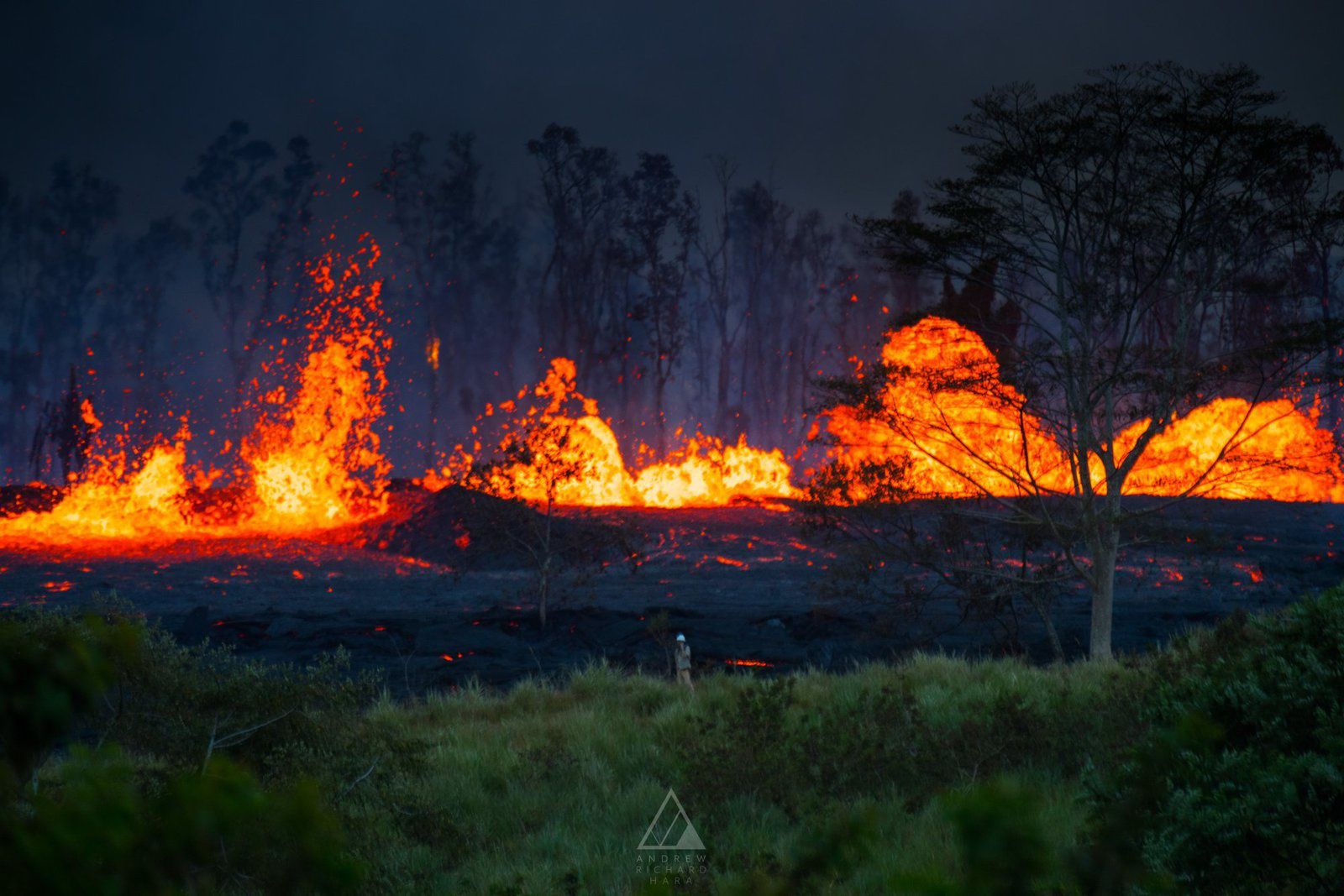 Kilauea - East rift zone - 19.05.2018 active crack between spatter ramparts - the character gives the scale - photo Andrew Hara
May 19, 2018 Pele's March to the Pacific Local News - Video by Mick Kalber
The lava feeds three main flows, the one from the ex-fissure 20 crossed the top of Pohoiki road and continues its route to the south; Two others joined at 1,500 meters from the coast and continue their advance between Pohoiki road and Opihikao road.
The lava of fissure 18 is still moving forward, but more slowly.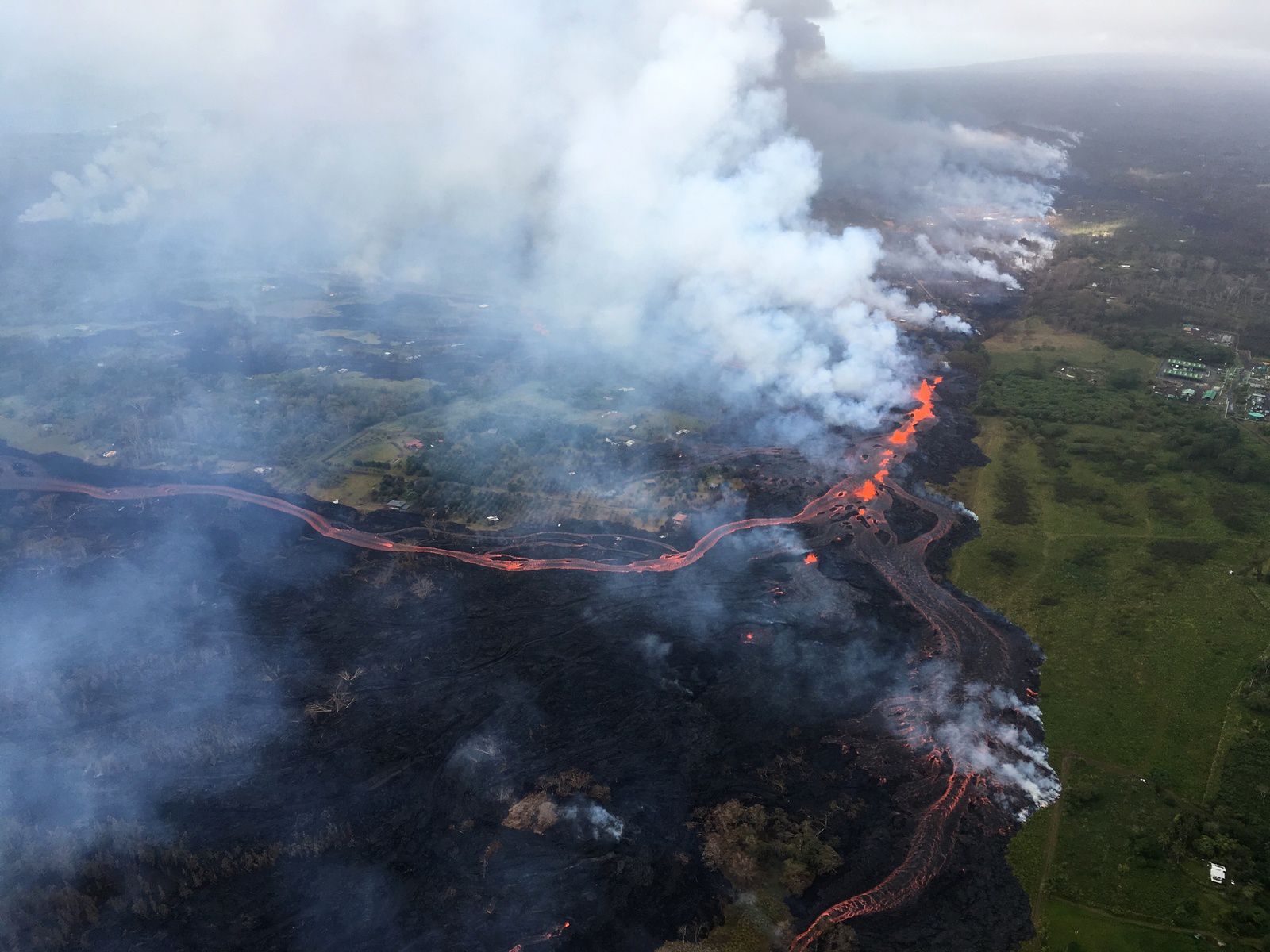 Kilauea - East rift zone - 19.05.2018 - channelized lava flows from an elongated source of fountains, located between cracks 16 and 20 - photo HVO - USGS
Video by Mick Kalber, audio from Hawaii County Civil Defense
The magma continues to feed the East Rift Zone, and it is likely that the flows will come to shore in the course of the day, cutting Highway 137.
The lava flows caused brush fires that spread from the pouring front towards Kamaili road; the inhabitants of this street must evacuate this area immediately.
Small ash emissions from the Overlook crater occurred intermittently on May 19; moderate prevailing winds blow to the southwest and ash falls can be seen in leeward areas.
Additional explosive episodes may be added to produce small amounts of ash.
The emissions of volcanic gases and combustion remain high.
Sources: HVO-USGS, Big Island video news, Paradise Helicopters / Mick Kalber & Bruce Omori.
Since May 17, ash emissions have resumed with more or less vigor at Sinabung, where according to the PVMBG, plumes of gray ash oscillate around 500 meters above the summit; they reached 700 meters high on May 19 at 21h.
Source: PVMBG

At Agung, a white to gray plume was observed on 19 May at 17:19 WITA rising to 1,000 meters above the summit, then moving south-east and west.
Source PVMBG
In Yellowstone National Park, the Steamboat geyser re-erupted on May 19 at 21:49 local time; Within 90 minutes, it is possible to see an increase in the discharge at Tantalus stream gauge, although there is also rainfall.
According to Michael Poland, a scientist in charge at the observatory, these eruptions could indicate a disturbance of the geothermak system under the geyser basin, or indicate a change of activity of the geyser, which for the moment has small eruptions.
Source: USGS / Twitter Announcement