Publié le par Bernard Duyck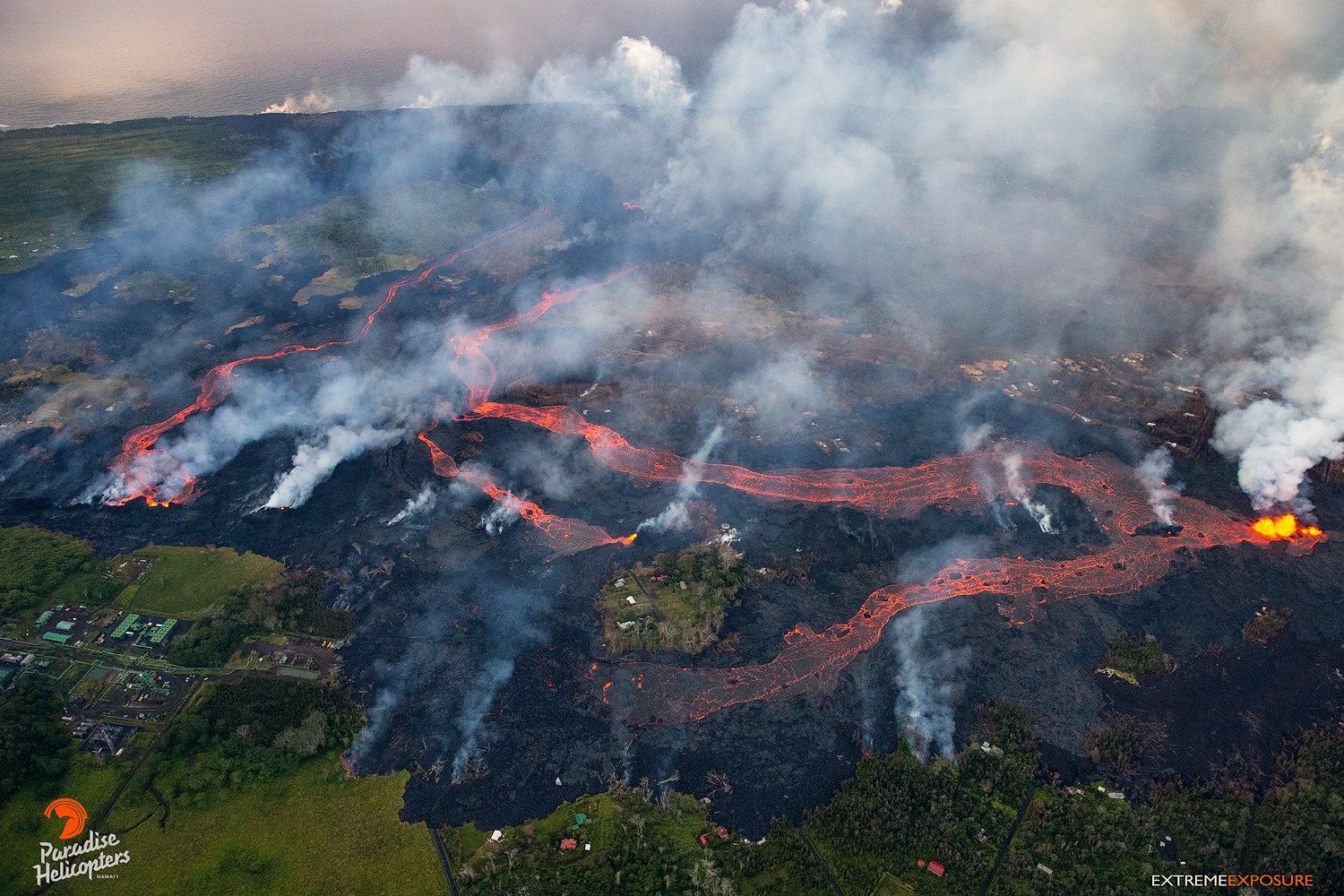 Kilauea East rift zone - lava flows around geothermal facilities / PGV (on the left) - photo Bruce omori 27.05.2018
Activity remains strong in the East rift zone of Kilauea:
- Fissures 22 and 13 continue to feed the flows leading to the ocean, which remained active during the night of 26 to 27 May. During the day of May 27th, the diet dropped and the absence of white plume indicates a cessation of the return of lava in the ocean.
- The fissure 21 feeds an a'a lava flow which advances towards the NE on the property of the PGV.
- The activity of fissure 7 has increased during the night, with the production of a large wall of spatters more than 30 meters high. The lava fountains reach 45 to 60 meters in height, and feed a perched pahoehoe flow 6 to 12 meters thick. An immediate evacuation was launched by the Civil Defense for the residents of Nohea, Luana and Kupono Streets at 19:45 on May 27.
- The fissure 8 show three active vents, with flames and spattering.
At the top of Kilauea, comparative radar imagery of the situation between May 19 and May 25 shows an eruptive vent expansion: it not only continues to extend west, but formed a subsidiary pit in the northern part of the floor of the crater Halema'uma'u. It is approximately 364,000 square meters in size, and is expected to increase further if subsidence of the caldera, falls of rocks and small explosions continue.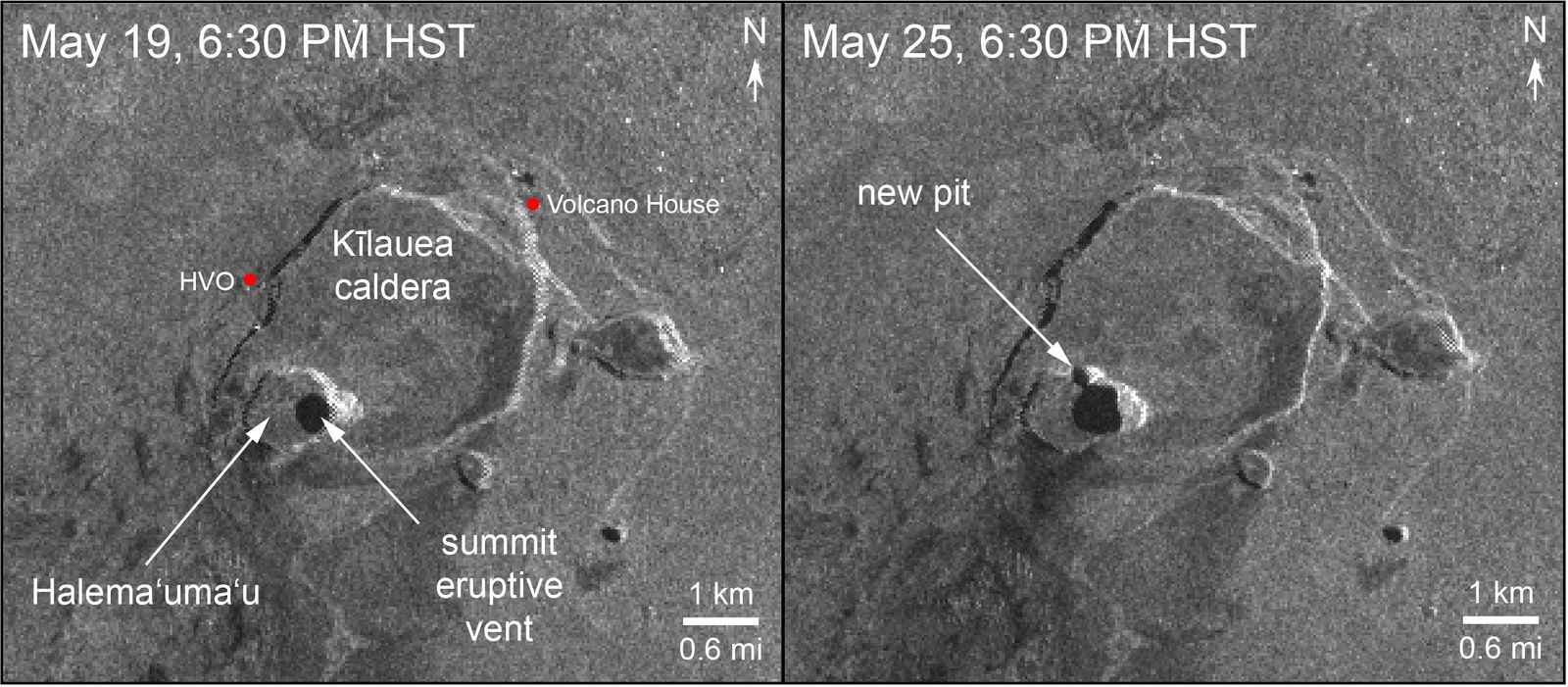 Caldera summit of Kilauea - evolution of the eruptive vent between May 19 and 25 at 6:30 am - one click to enlarge - USGS radar images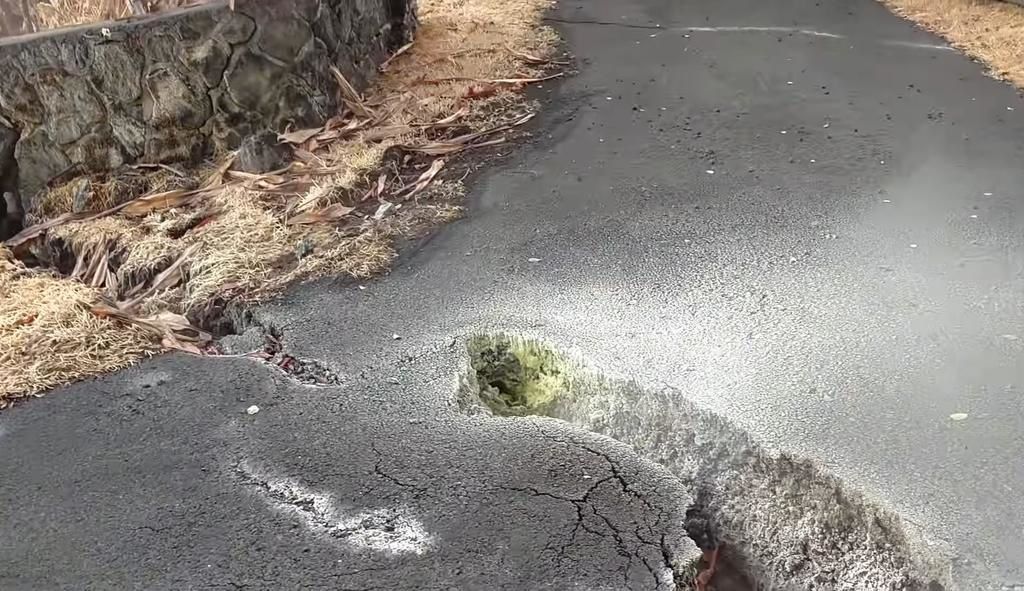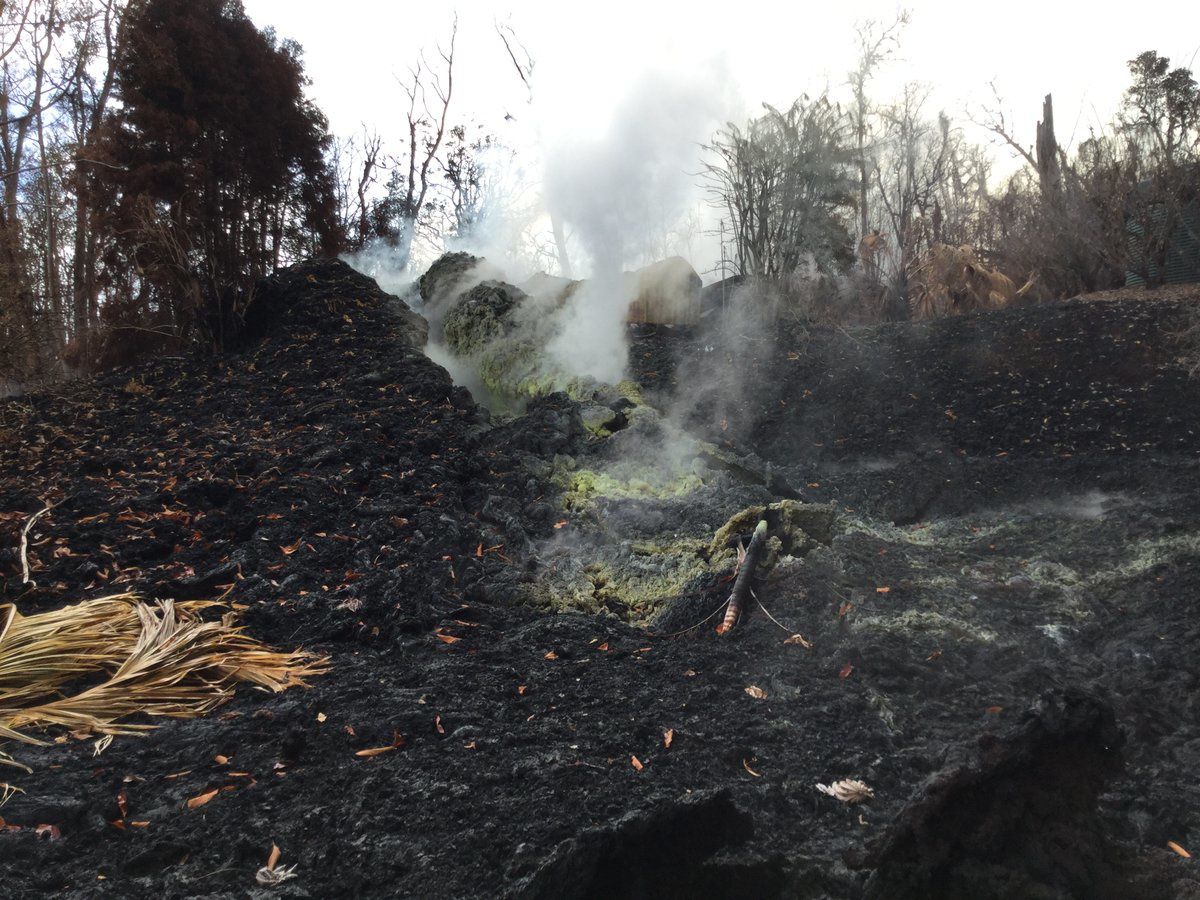 Kilauea East Rift Zone - Sulfur deposits on cracks in a road or in a lava field are evidence of sulfur dioxide emissions - photo HVO and video capture.
The Kilauea lavas covered more than 2,500 acres, or more than 10 million square meters, in the past three weeks; they destroyed a hundred houses or facilities, fortunately no casualties, other than a person hit by a bomb projection.
Sources: HVO-USGS, Civil Defense, Paradise helicopters,

The Merapi remains in alert level II / Waspada.
No visual changes in the summit dome, whose temperatures ranged from 161.6 ° C on May 27 to 142.9 ° C on May 28.
Source: PVMBG & PBBTKG