Publié le par Bernard Duyck
In Kilauea, lava emissions from cracks were reported as minimal during the night of May 7 to 8 and non-existent on May 8 at 7am.
An examination close to the # 10 crack by an HVO geologist revealed an incandescence at a depth of about one meter.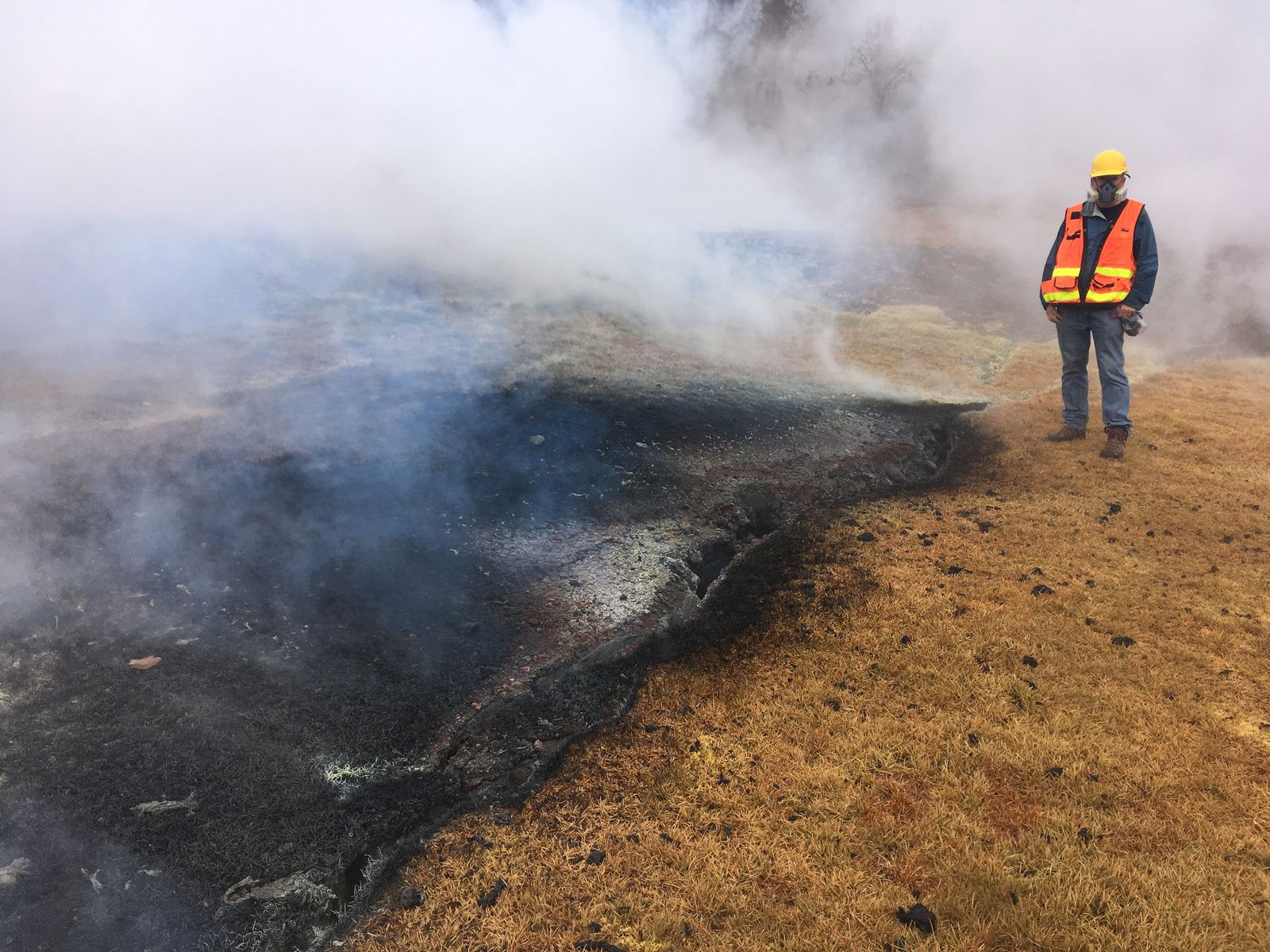 Kilauea East rift zone - 08.05.2018 - examination of crack 1 and incandescence at 1 m. of depth - HVO - USGS photo
At 14:47, two new cracks opened and were briefly activated; fissure # 13 is located in Leilani avenue, at the intersection with Kahikai road between cracks 1 and 6, and its activity decreased around 17h local. Fissure # 14 is close to Kaupiki Street and Leilani Avenue.
Strong degassing persists at many cracks.
The civil defense reports that the lava covered a little over 42 hectares and destroyed 36 structures.
Deflation continues at the top with a fall of the lava lake; its level has dropped to 220 meters under the edge of the crater Overlook and continues to fall. The surface of the lava lake is agitated due to intermittent rock falls, which are common in the event of a drop in level.
Sources: HVO & Civil Protection
To note the opening of a new information site:
punalavaflow2018.com/
Not many changes at Piton de La Fournaise: the eruption started on April 27, 2018 at 23:50 local time continues. After a gradual decline observed for three days, the intensity of the volcanic tremor (indicator of eruptive intensity at the surface) has been relatively stable for 24 hours
The surface flows estimated from the satellite data, via the HOTVOLC platform (OPGC - Clermont Ferrand), recorded today were always between 1 and 2.5 m3 / s.
No significant deformation is recorded.
No volcano-tectonic earthquake has been recorded during the past 24 hours under the Piton de la Fournaise building.
Alert level: Alert 2-2 - Eruption in the Enclosure
Source: OVPF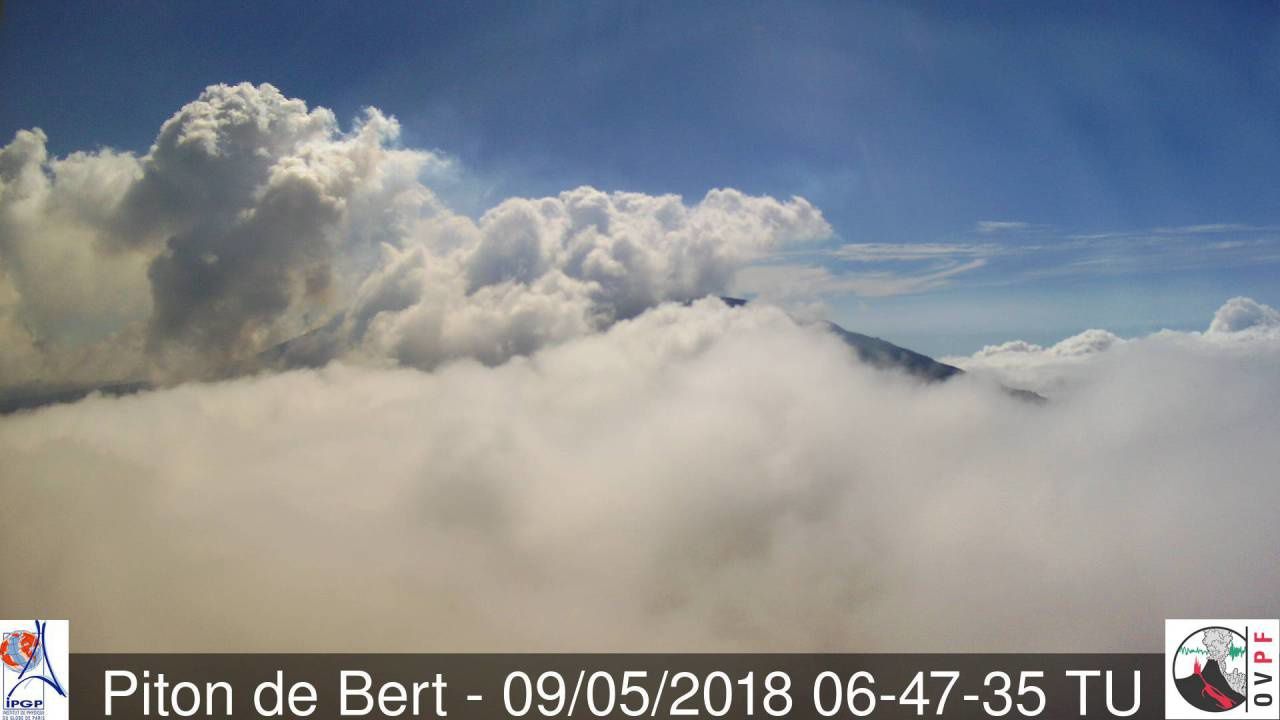 Change of level of the technical alert of Osorno volcano to Amarilla this 09,05,2018, following an increase of volcano-tectonic earthquakes located at a depth inferior to 5 km.
Source: Sernageomin