Publié le par Bernard Duyck
During the last 24 hours, in the East rift zone of Kilauea, the lava fountains of the spatter cone of fissure 8 continued to feed the channeled flow towards the ocean.
A breach in the perched channel released a small lava flow and threatened a house on Nohea St.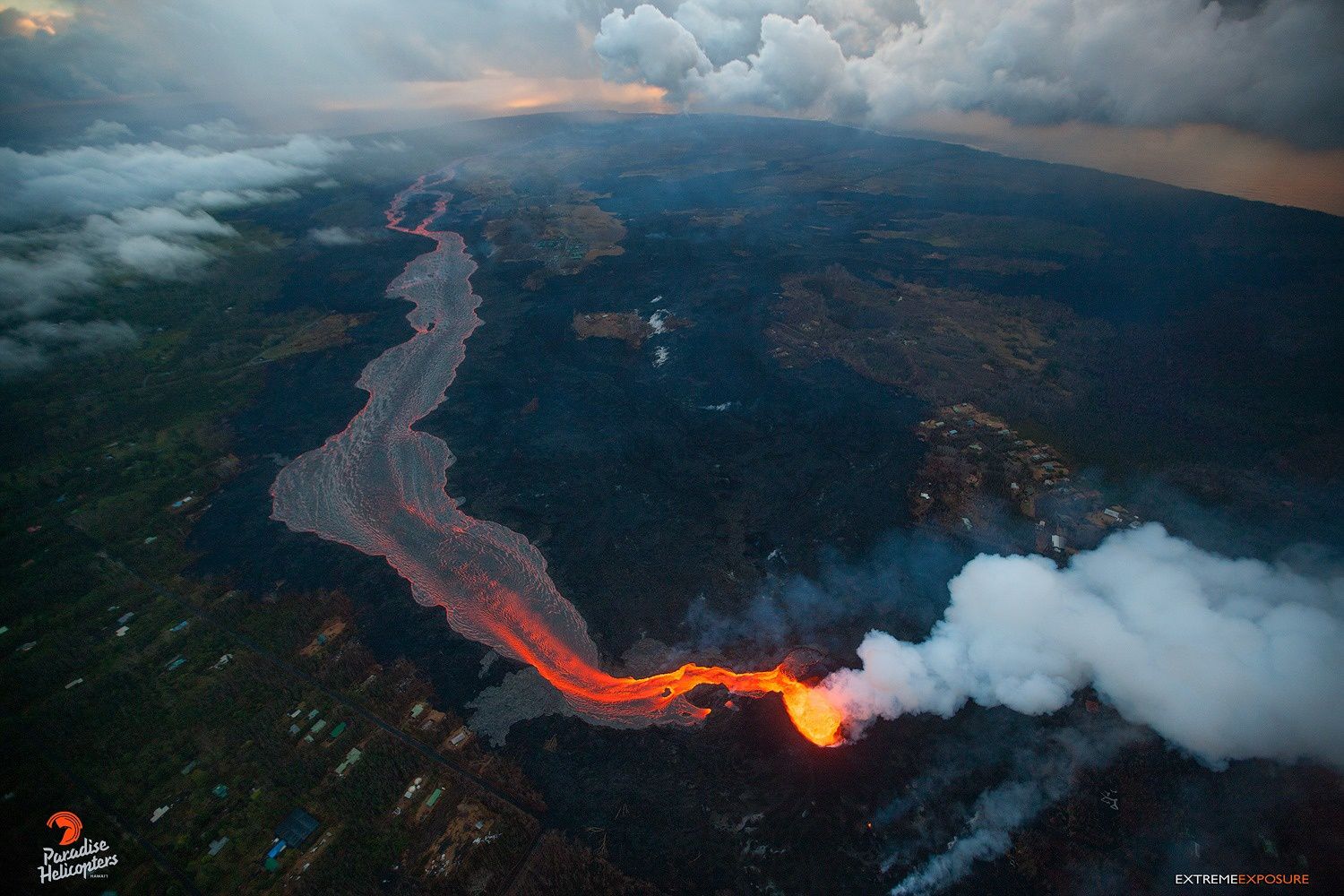 Kilauea East rift zone - From the cone of fissure 8, the lava flow is channeled to the ocean - photo Bruce Omori 24.06.2018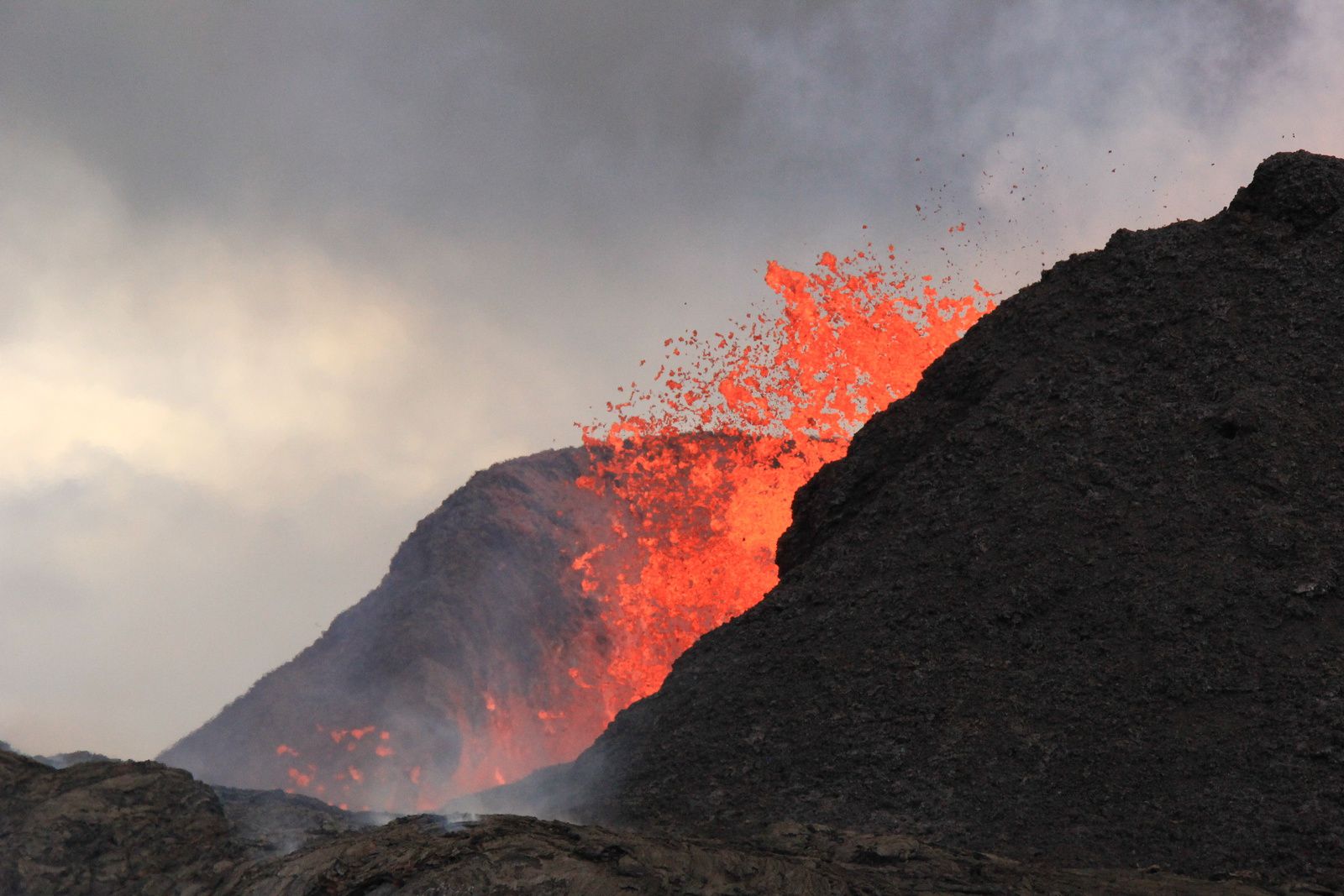 Kilauea East rift zone - 24.06.2018 - the spatter cone on the fissure 8 reaches a height of 55 meters - photo HVO-USGS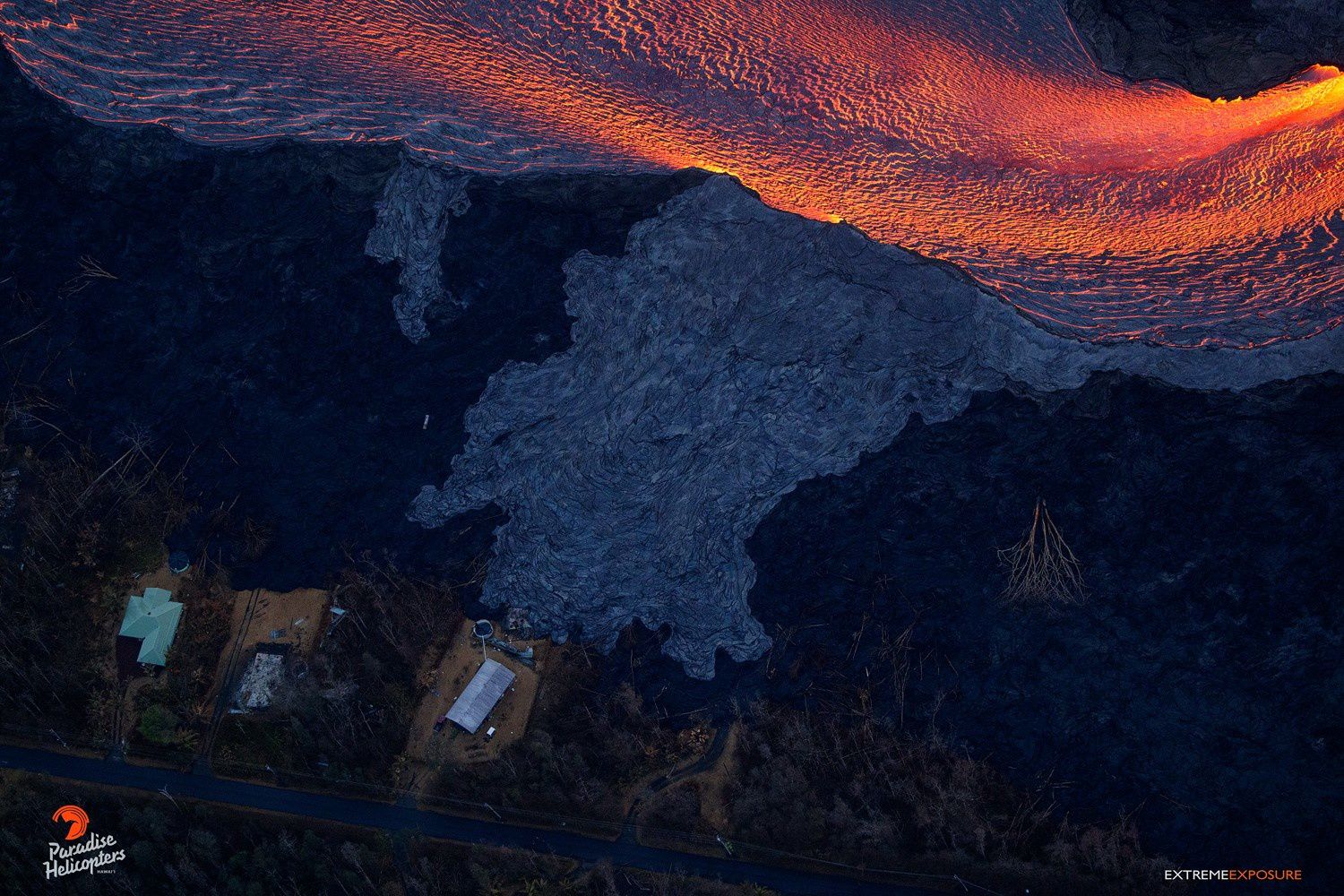 Kilauea East Rift Zone - 24.06.2018 - Substantial breach in the perched channel has allowed a small flow that threatened a house in Nohea St. - photo Bruce Omori
Entry into the sea is south of the entry zone, mainly through the open channel, but also along a 1,000 meter wide area; the encounter between lava and water is marked by plumes of laze.
The entrance to the lava at Kapoho not only destroyed many homes, but also ravaged the Wai'ōpae tidepools. A small basalt dorsal ocean side of the basins broke the waves while allowing a favorable water flow to corals and marine life. Less than 1% of the marine environment is fully protected in Hawaii, and the loss of this fish nursery is significant.
At the summit, after a 17-hour seismic swarm, a collapse explosion occurred on 23 June at 16:32 HST, accompanied by a plume composed mainly of steam that rose 2,000 meters above the ground surface; the energy developed by this explosion is equivalent to that of an earthquake of M 5,3.
Seismicity then dropped sharply from 23-30 earthquakes per hour to less than 10 per hour; it was reassembled in the next 4 hours to reach 25 earthquakes / hour on June 24 in the morning.

Sources:
- HVO-USGS
- Waiopae Tidepools Marine Life Conservation District at Kapoho Bay.
A new eruption marked Anak Krakatau on June 25, 2018 at 7:14 am WIB; it produced a black plume of ash about 1,000 meters above the summit, or 1,305 meters asl.
The recording of the episode has an amplitude of 30 mm max. and a duration of +/- 45 seconds.
The VONA is orange, and the alert level is 2, with a danger zone of one kilometer radius.
Source: Magma Indonesia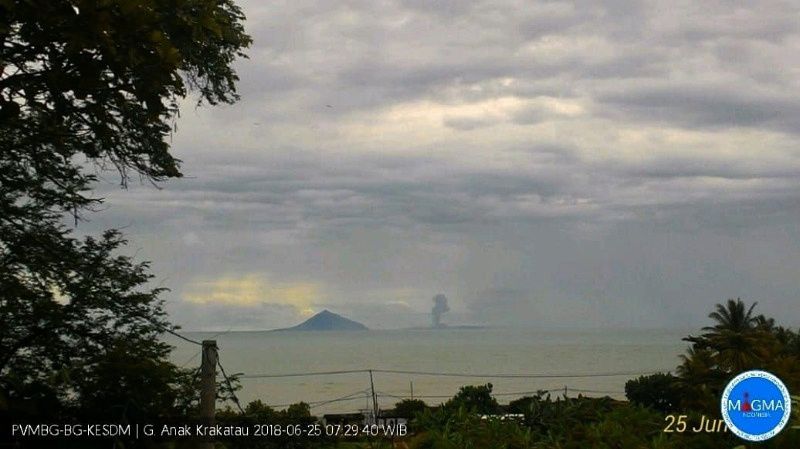 Krakatau - eruptive plume of the 25.06.2018 / 7:14 WIB (in the center of the photo) - photo Magma Indonesia
The Sernageomin reports on 23 June the recording of a volcano-tectonic earthquake of M 3.0 associated with rock fracturing at 10:30 local, at Osorno volcano.
The technical alert is in Amarilla, coupled with increased surveillance.
Source: Sernageomin Ovdas