Publié le par Bernard Duyck
A new phase of activity has well started at Anak-Krakatau:
The Mirova data and the last Sentinel 2 image correspond to a thermal anomaly at a point south of the summit.
We can see successive ash plumes linked to gas emissions.
The seismicity diagram shows that the shaking due to degassing (Hembusan, in yellow) is important on June 19th, 20th and 21june.
The photos and brief comments of the observers on the spot testify of the activity in progress ... Aris Yanto signals the beginning of Strombolian eruption this 21 June 2018.
Sources: Magma Indonesia, Sentinel 2, Mirova and local observers.
Observatories report an eruption on June 22, 2018 at 9:06 WIB at Sinabung: it produced a plume of ash to 1,000 meters above the summit.
The seismographs recorded the eruption which lasted 312 seconds, with a trace of an amplitude of 12 mm.
Sources: PVMBG & BNPB
An explosive eruption marked the crater of the Shinmoedake / Kirishima group on the Japanese island of Kyushu, on June 22 at 9:09 local. It was accompanied by an ash plume rising to 2,600 meters; the ash emission lasted about 5 minutes according to the images provided by the JMA webcam. A shock wave spread from the crater over 1,100 meters.
This is the 49th explosion at Shinmoedake since April 5, 2018.
Sources: JMA & VAAC Tokyo

A moderate explosion took place in Telica / Nicaragua on June 21, 2018 at 7:08 local time. A plume of gas, ash, and some rocks rose 500 meters above the crater, before drifting east, south and southwest.
The Ineter reports rockfall near the crater, while the finer and sandy material was found more than one kilometer. Ash falls are reported on Los Manglares, Las Marias, Pozo Viejo, El Porvenir and Monte de Los Olivos.
The explosion was followed by gas emissions; new explosions are likely during the day.
Source: Ineter
June 20 activity in the East rift zone of Kilauea continues unabated: the lava fountains of fissure 8 feed the channeled flows towards the ocean at Kapoho, and the main entrance at sea produces a plume of laze towards the inland.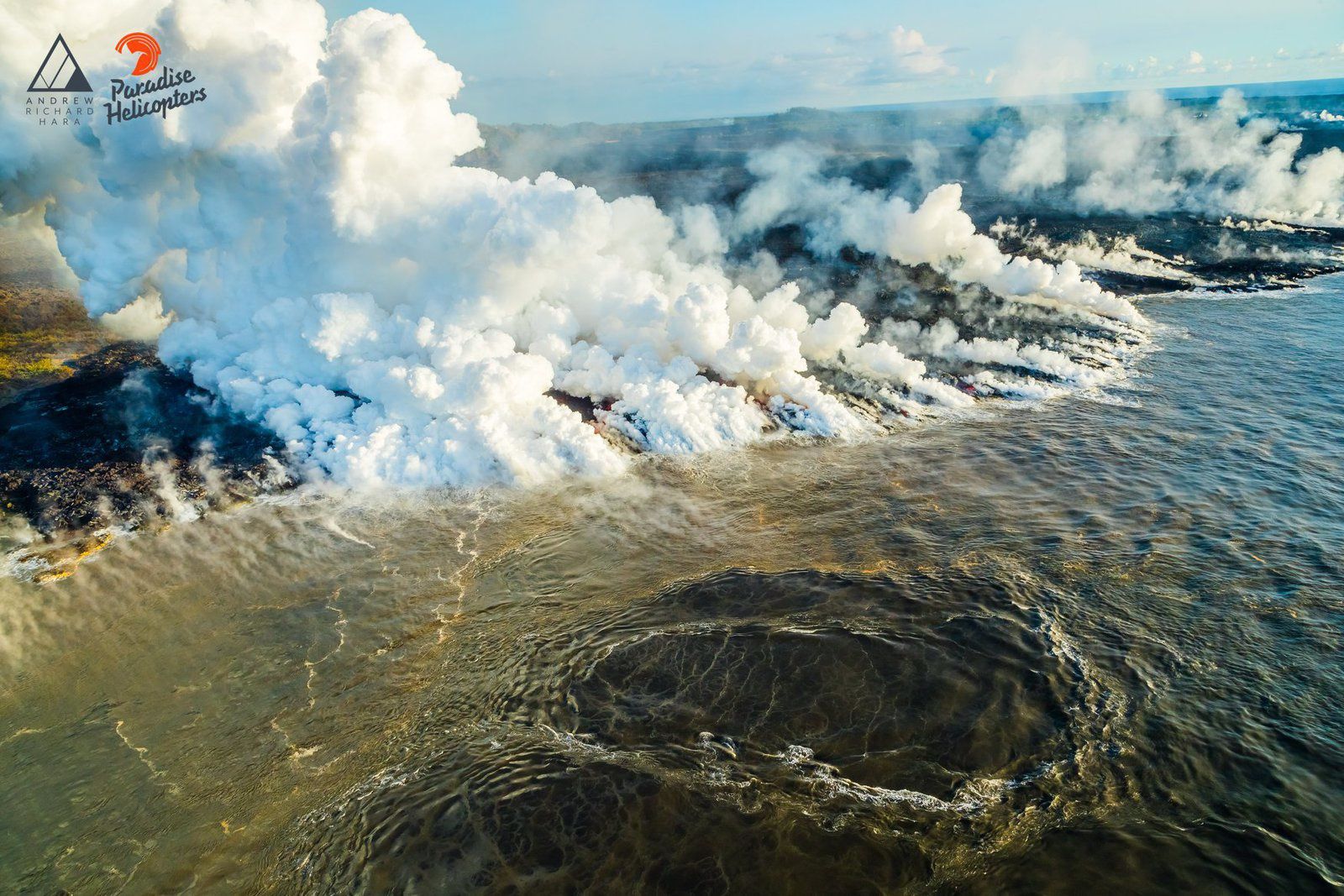 Kilauea East Rift Zone - Interesting photo of "upwelling vortex" at sea on 20.06.2018 - photo Andrew Hara / Paradise helicopters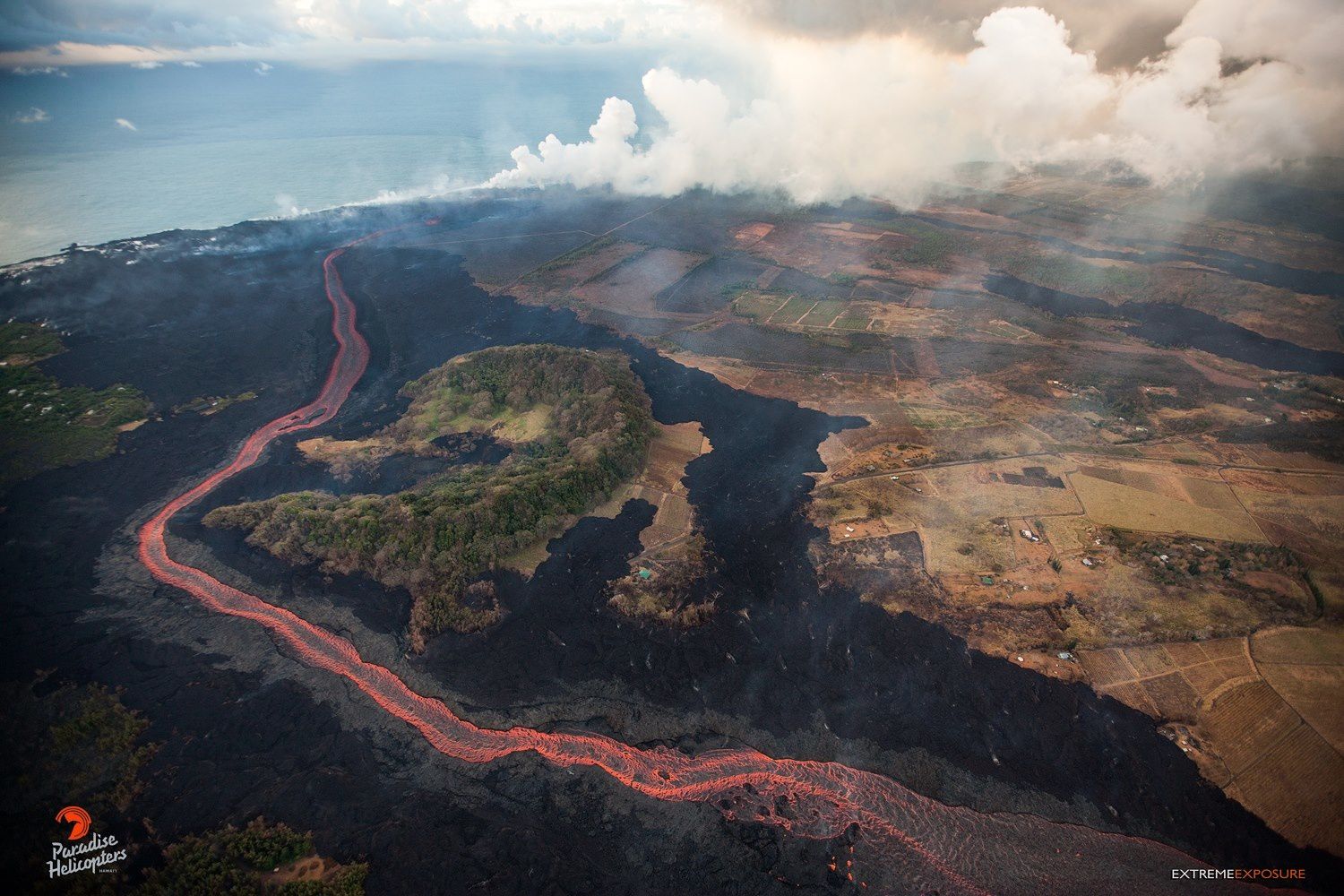 Kilauea East rift zone - 21.06.2018 - the lava flow deviated by the Kapoho crescent crater on its way to the ocean - photo Bruce Omori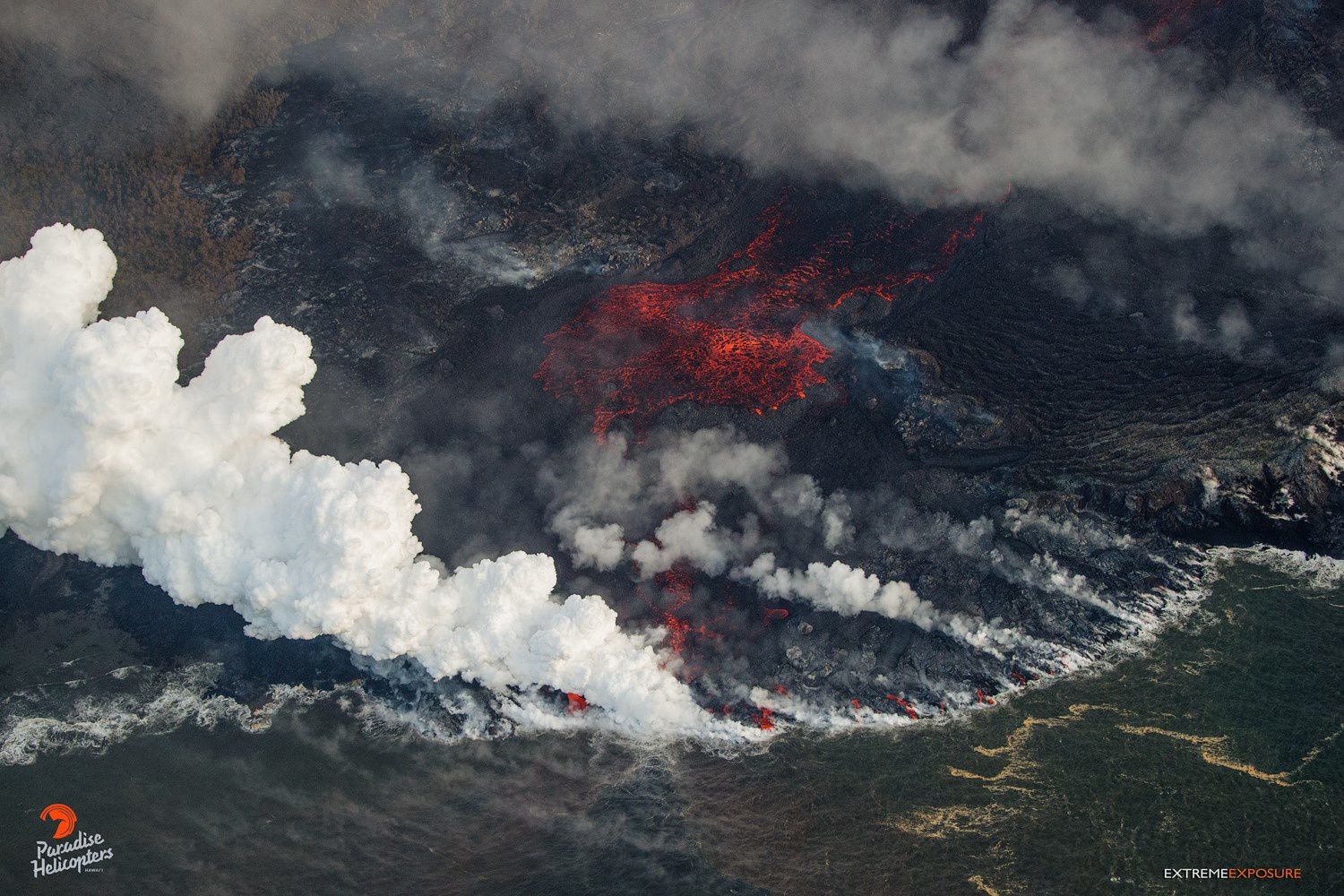 Kilauea East rift zone - The entry into the sea of ​​the lava flow that covers an old flow, and the production of a laze plume - photo 21.06.2018 Bruce Omori
Inward sagging of the edges and walls of Halema'uma'u continues in response to continued subsidence of the summit.
The USGS is making arrangements to remove as many archives and historical material as possible from the buildings.
Source: HVO-USGS