Publié le par Bernard Duyck
The observations made by the IGEPN teams, after the eruption of the La Cumbre volcano on Fernandina Island on June 16th, indicates that it is a radial fissure eruption located on the NNE side of the volcano. .
The lava flows form, reaching the ocean, a cloud of gas containing little ashes, 2,400 meters high, which extends for more than 250 km. west-northwest, an unpopulated area. However, it is recommended not to approach the sea enter, because of possible explosions and the production of toxic gases.
The past eruptions of the volcano lasted days and weeks, suggesting the duration of this one.
Sources:
- IGEPN - Informe Especial del Volcan Fernandina N ° 1-4 - 2018
- Global Volcanism Program - Fernandina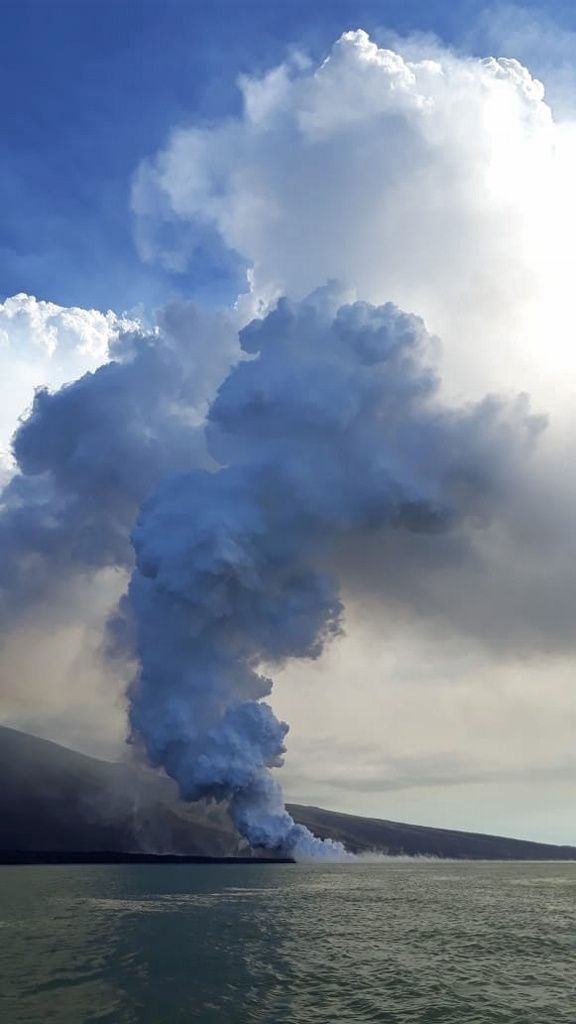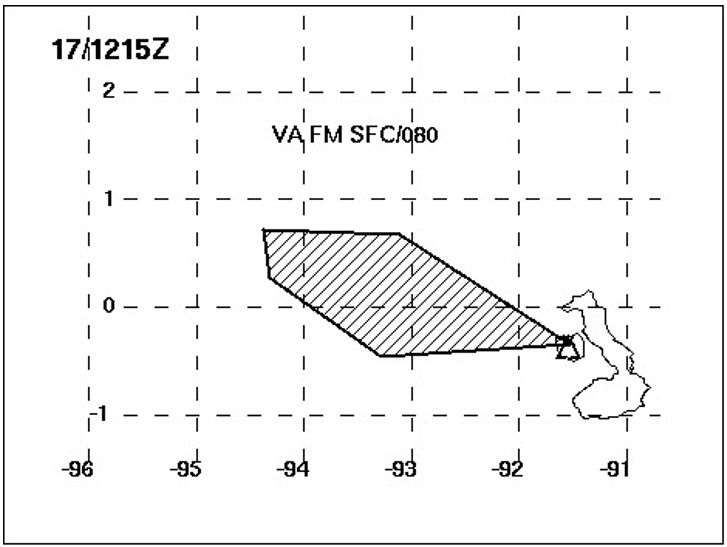 Fernandina - plume of gas and steam at the entrance to the lava at sea on 17.06.2018 - Photo by @parquegalapagos / guide Enrique Angermeyer - Extension of the plume / via VAAC Washington
The KVERT notes the appearance of a crater lake at Mutnovsky volcano. A thermal anomaly began on April 18, 2018, with a gradual increase in temperature.
On May 15, a satellite image reveals the active lake, already present according to Laurent Tavignot on March 24, 2018.
An overflight of the volcano on June 6 observed bands of ash deposits on the edge of the crater, probably associated with a phreatic explosion.
Source: IVS FEB RAS - Information reports on the state of volcanoes via Dr. Olga Girina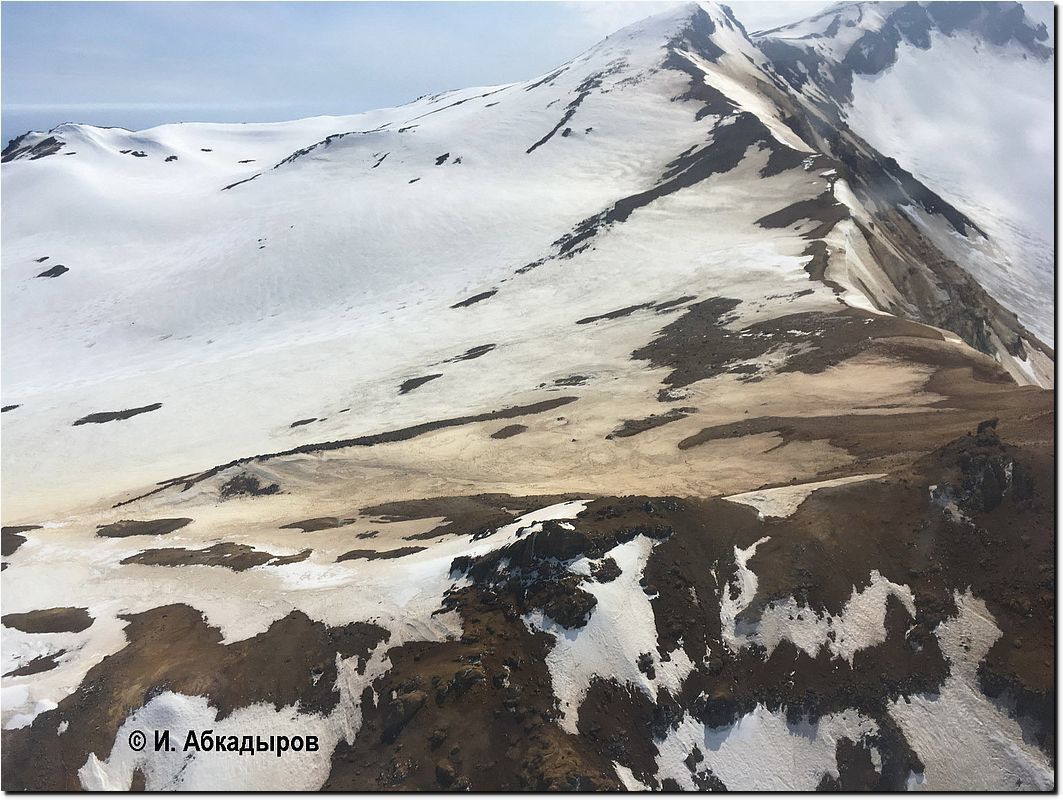 Mutnovsky - 06.06.2018 - ash deposits on the edges of the crater following a probable water eruption - photo IVS FEB RAS
In the Kuril archipelago, an explosion marked the Ebeko on June 18, accompanied by a plume of ash rising to 2,500 meters asl. before drifting to the northeast.
Moderate degassing, with a point ash content, followed.
The Aviation Code remains at Orange
Source: KVERT
In Kilauea, the fountains of the spatter cone of crack 8 continue to feed the well-channeled lava flow towards the ocean; occasionally, small amounts of lava pass the hardened edges of the casting.
Fissures 16/18 continue to seep out of the lava, and incandescence and a weak spattering mark the 6/15 fissure.
The entry of lava into the ocean produces a cloud of laze, drifting on the coast.
For the rest, the activity is comparable to that of previous days.
Source: HVO-USGS