Publié le par Bernard Duyck
I leave the commentary and the fabulous images of the current eruption at Kilauea in the Eastern Rift Zone to their authors, present daily on the volcanic activity sites: Mick Kalber and Bruce Omori.
Thanks to the authors for sharing images, and the endless work provided. They have to get up every day at dawn to have good light conditions, and to comply with strict overflight regulations.

Here is the comment of Mick Kalber for this June 14, 2018:
" Suggestion: Perhaps Fissure Eight of the Leilani Eruption should be named Pu'u Ai La'au (Hill of the Forest Eater).
Light variable winds over East Hawaii today brought horrible vog over most of the flow field this morning... even Hilo suffered the ill effects.
Fissure 8 continues to pump phenomenal amounts of lava into the system, feeding enormous rivers that transport the molten rock to the Pacific Ocean in Kapoho. Eight is really the only active vent of Kilauea's Leilani Estates eruption, which enter the seventh week today. The other two dozen fissures are smoking, steaming and glowing, but not erupting... while Fissure 8, almost dead center in the middle of the beleaguered subdivision, continues to send 6-9 million cubic yards of lava a day flowing toward the Pacific Ocean.
Pele is now creating new land off the Eastern coast of the Big Island."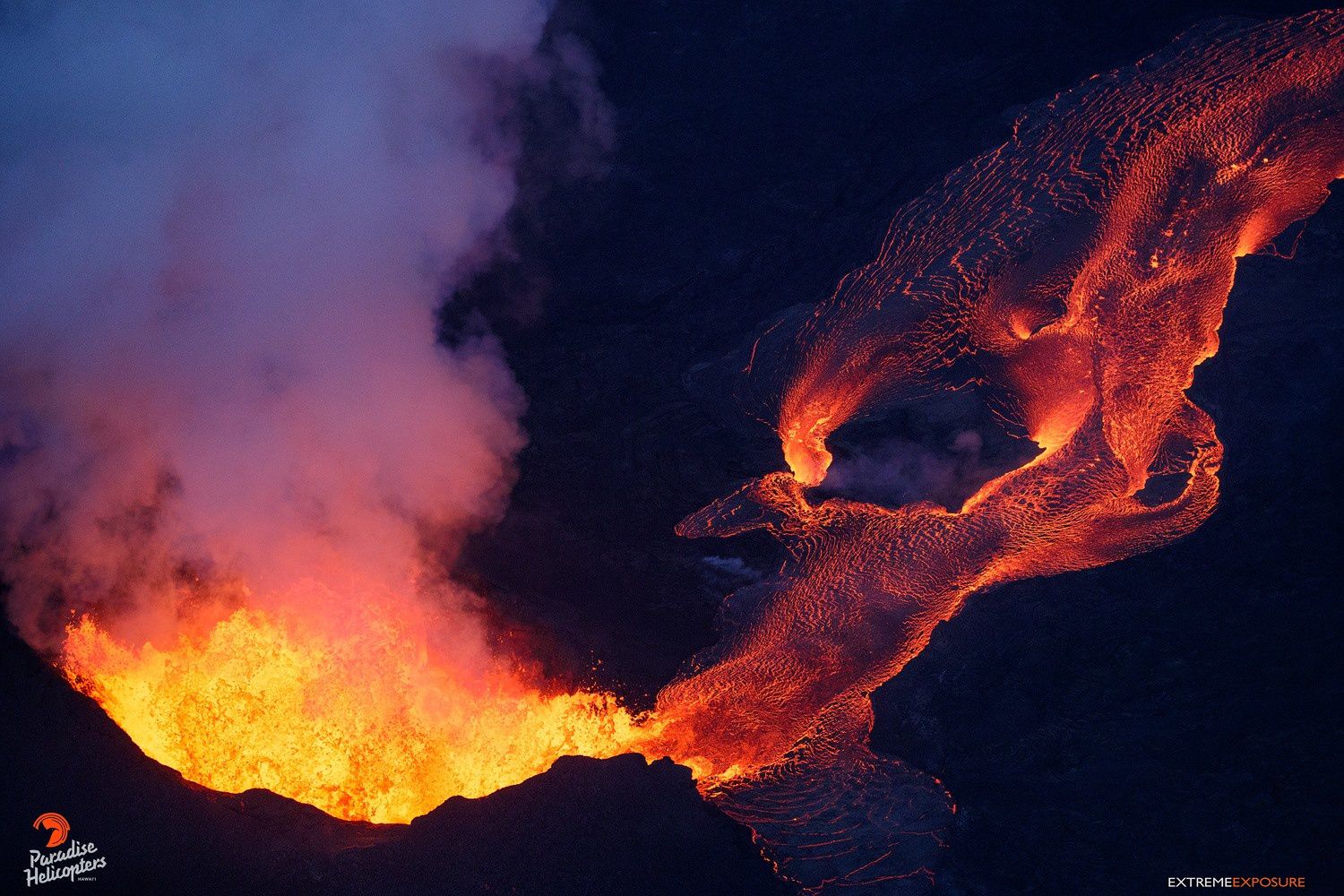 Kilauea East Rift Zone - the active vent on the fissure 8 - photo Bruce Omori / Extreme Exposure Fine Art Gallery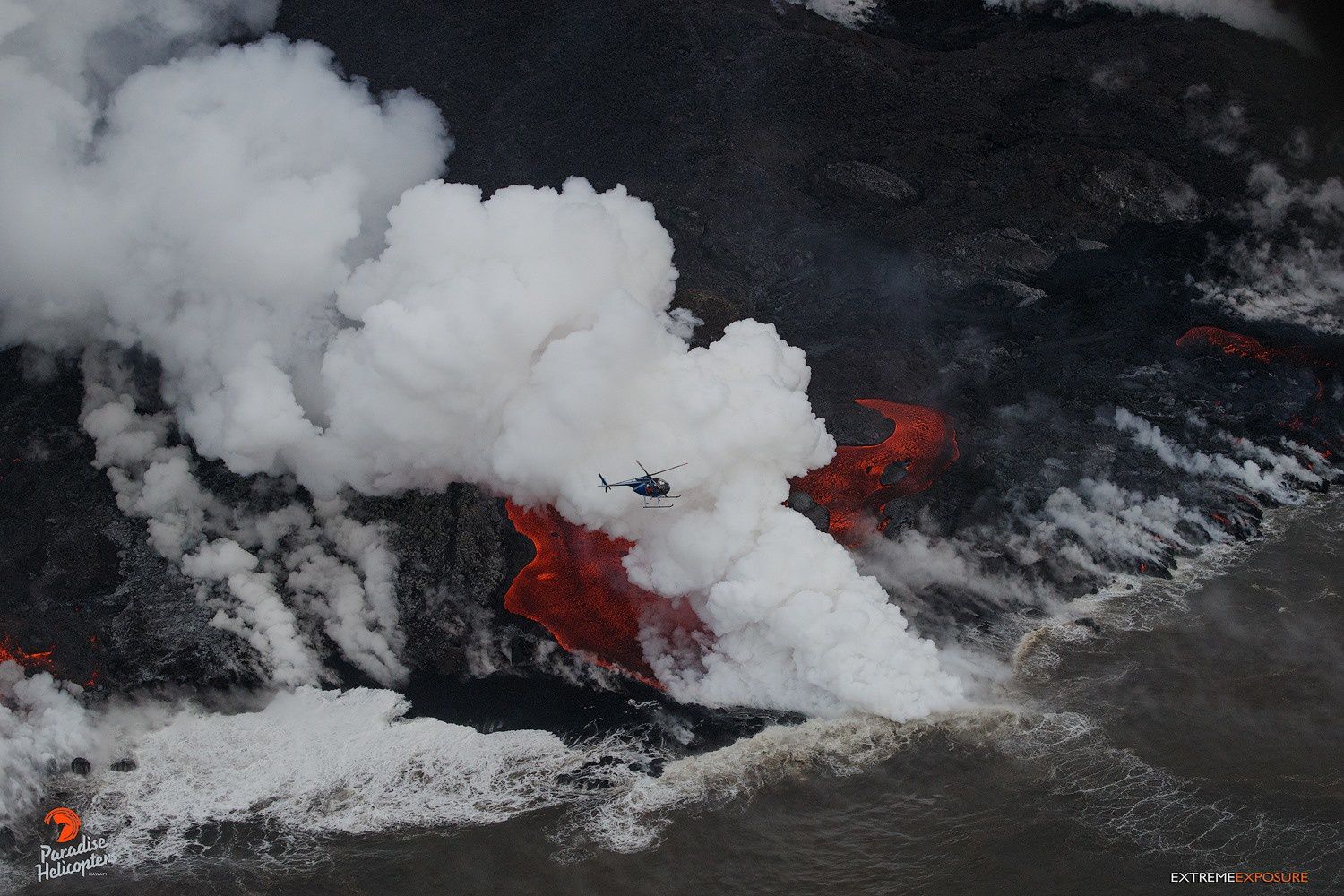 Kilauea East Rift Zone - Entrance of the lava at sea in Kapoho - photo Bruce Omori / Extreme Exposure Fine Art Gallery
Three photos of Bruce Omori reflect the activity of the day, with his comment:
" Through very voggy skies, we observed eruptive activity on Kilauea's lower east rift zone continuing, with low fountaining but profuse effusion of lava at fissure 8 feeding a 6 mile long channelized flow to Kapoho, where it enters the sea and is adding acreage to the island of Hawai'i. See the latest photos below.
Please continue to pray for the residents of Puna, as thousands of individuals have had their lives altered forever. My dear friend, Ikaika Marzo (who happened to be aboard with us), helped create Pu'uhonua o Puna to assist those in need. If you're able to, donations would be very much appreciated!!! MAHALO!!!
MAHALO NUI LOA to our pilot, Sean Regehr, Calvin Dorn, and Paradise Helicopters, for the EXCELLENT charter service !!! They make our documentation of the world's most active volcano possible !!! Mick Kalber, special guest, Ikaika, Leilani the Hula Girl, and I, thoroughly enjoyed our flight ! "