Publié le par Bernard Duyck
The eruptive activity in the fissure system of the lower East rift zone of Kilauea continues on June 11th.
Three nearby lava fountains on fissure 8 are erupting at heights varying between 45 and 55 meters from the cone spatter (35 meters high); if the height of the fountains has diminished a little, their width is increasing, so that the volume effected remains roughly the same, estimated by the HVO between 800,000 and a million cubic meters per day !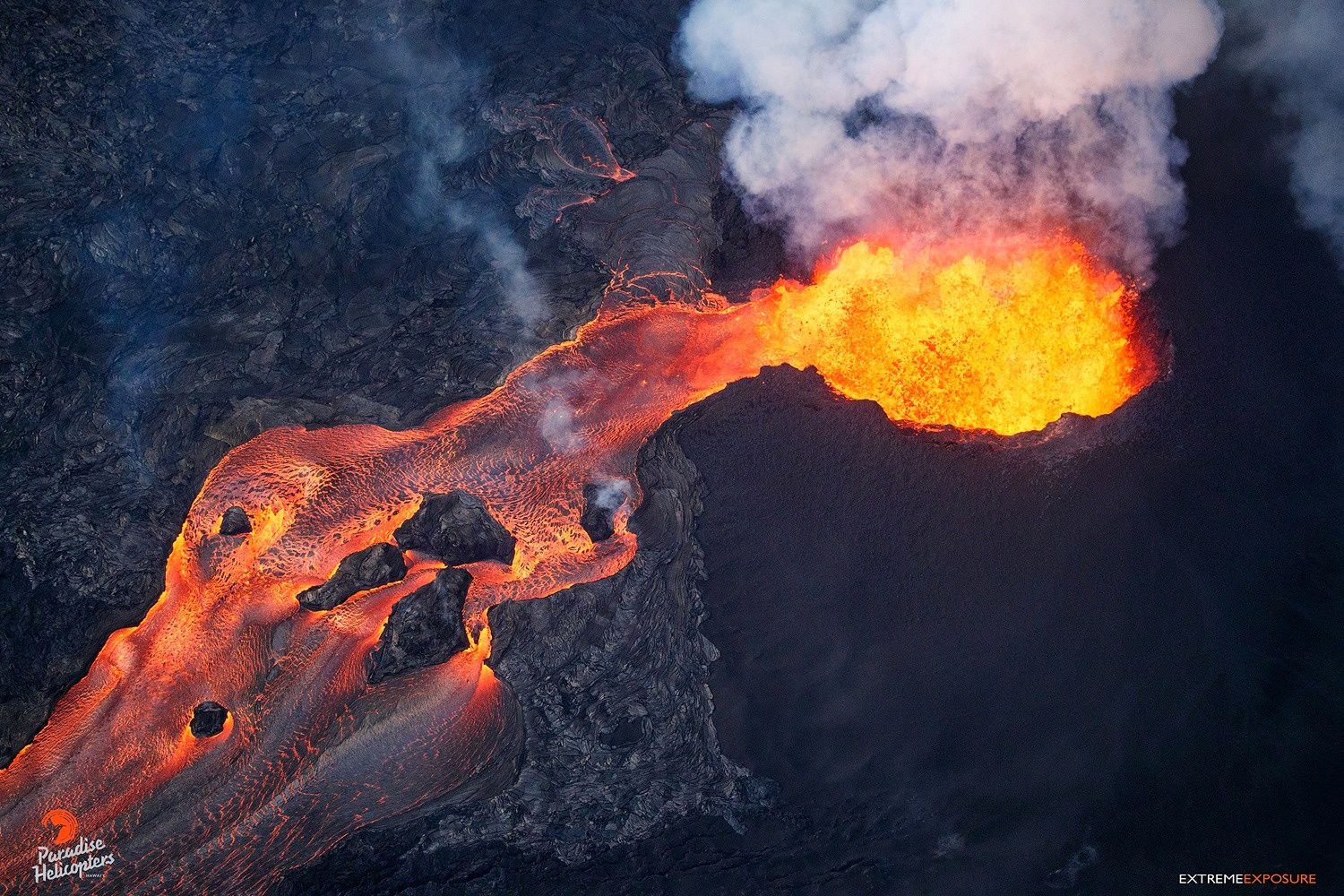 Kilauea East rift zone - 11.06.2018 / 5:45 am - three active fountains on fissure 8 - photo Bruce Omori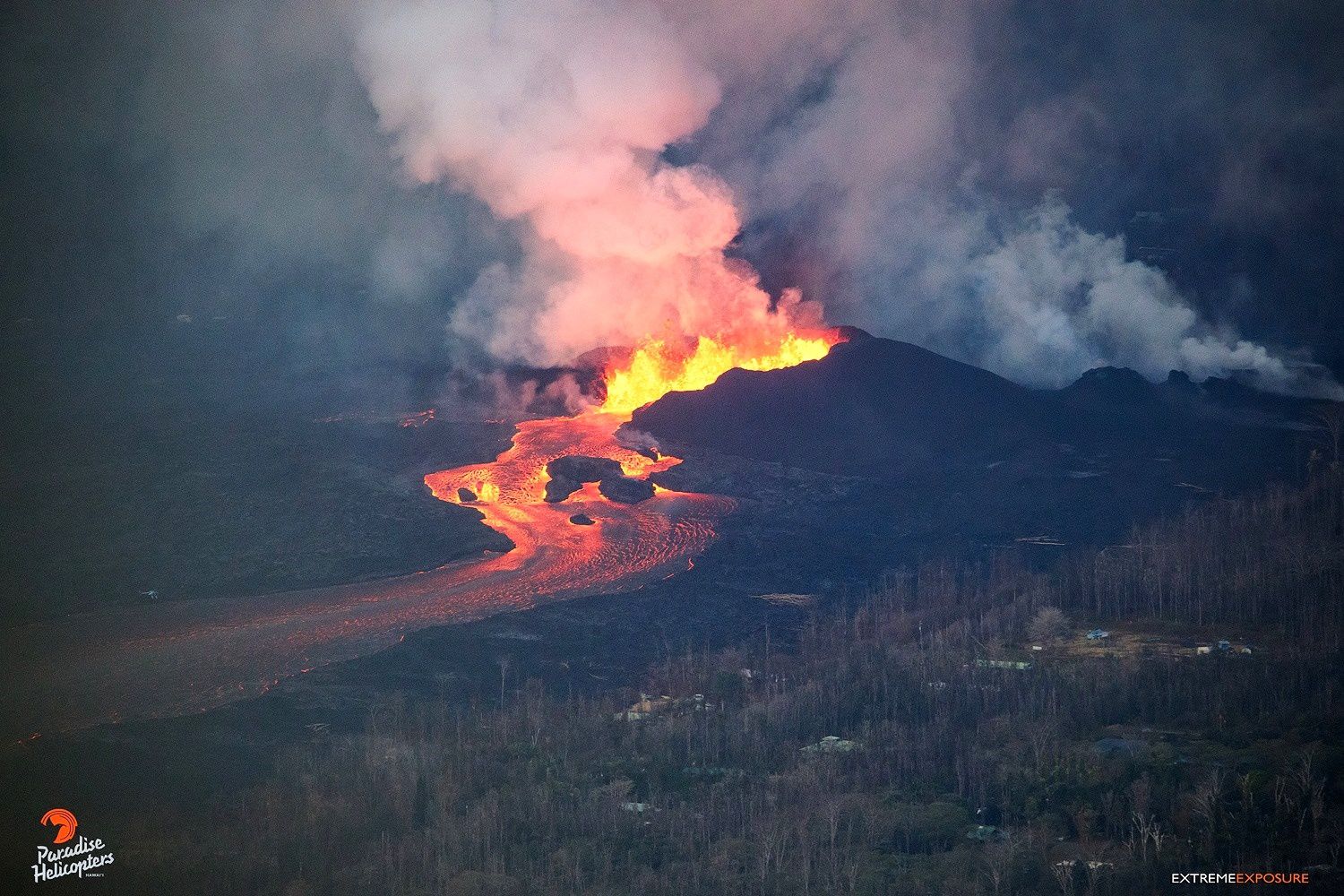 Kilauea East rift zone - 11.06.2018 / 5:45 am - fountains on fissure 8 feed a flow towards the ocean - photo Bruce Omori
They feed a channeled stream to the north, then to the east and the entrance to the sea at Kapoho. The channel is almost full, with little or no overflow and has a maximum of 300 meters wide.
A minor incandescence and an effusion of lava mark the fissure 16/18, without significant casting feed.
At the entrance to the sea, minor steam explosions and a vigorous plume are observed.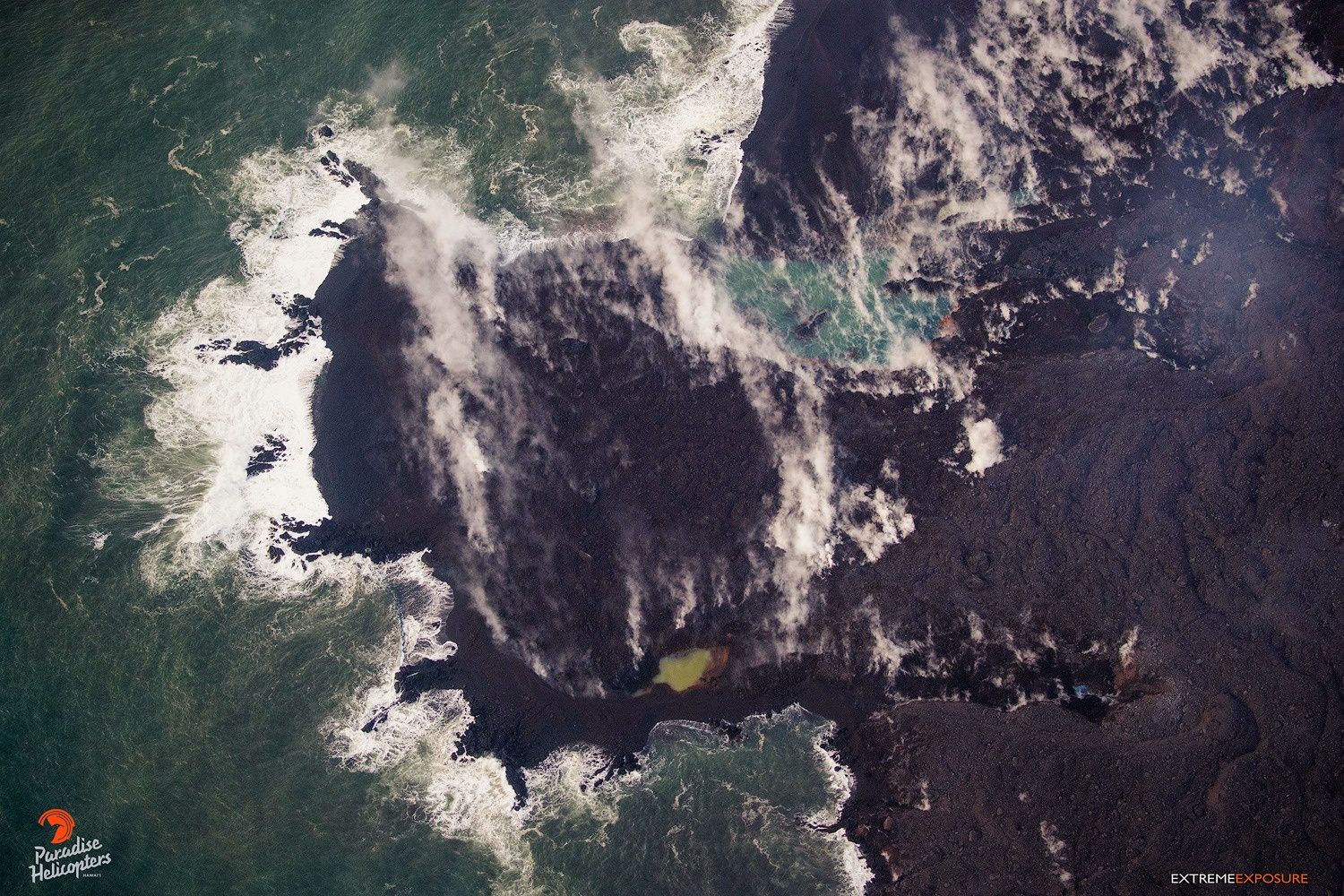 Kilauea East rift zone - 11.06.2018 / 5.45 am - the new coastline changes in an interesting way - photo Bruce Omori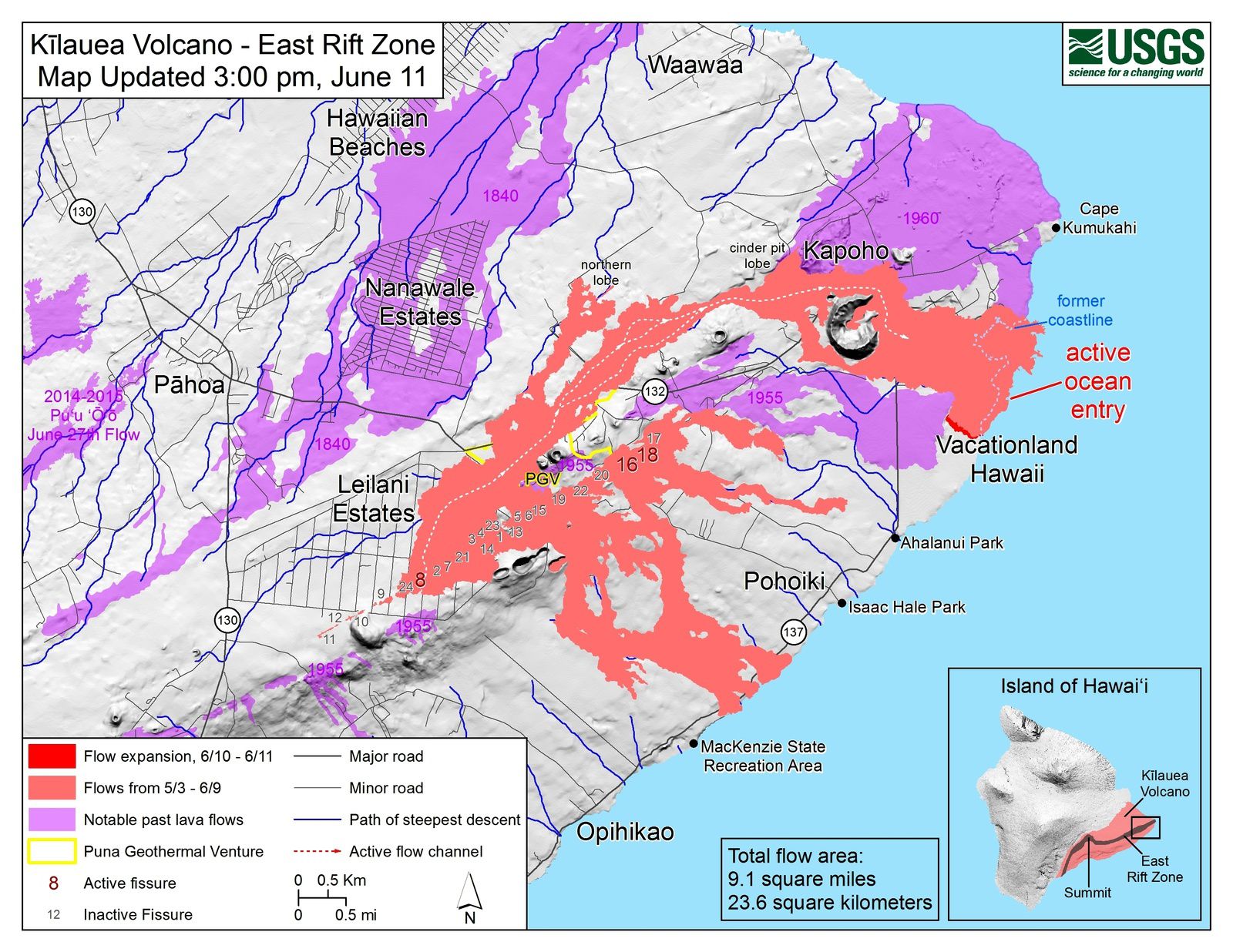 Kilauea East rift zone - map of active flows at 11.06.2018 / 15h - note the old blue dotted coastline - HVO-USGS map
In the morning, two explosions were observed at the summit of Kilauea, respectively at 0:46 and 4:43. New faults and subsidence are evident on the west side of the crater. The crater depth has increased about 820 feet since early May.
Summit sulfur dioxide emissions have dropped to levels one-half of those measured prior to eruptive activity. The gases are transported, with ashes in small quantities, by the prevailing winds.
Source: HVO-USGS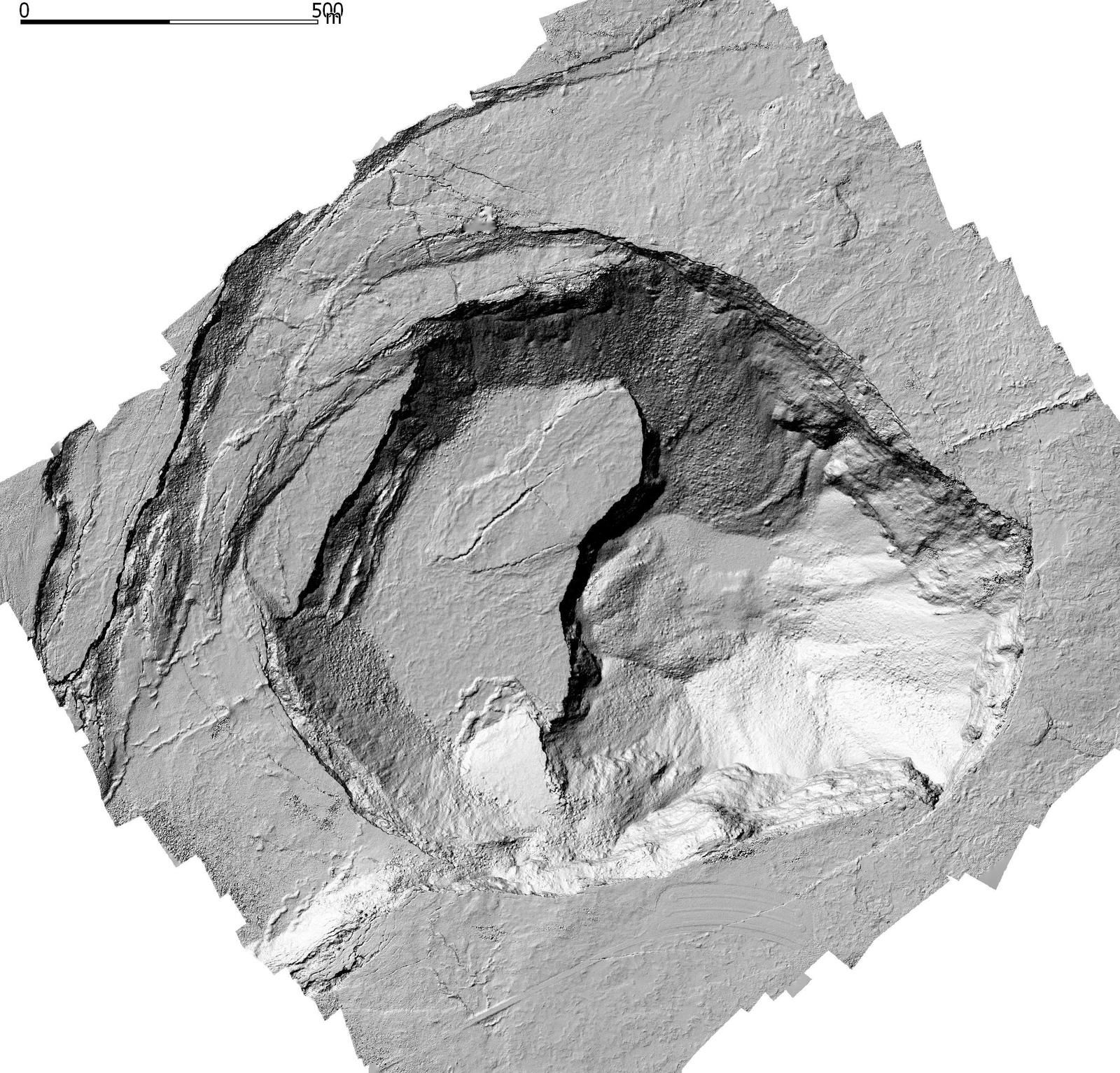 Kilauea - a photogrammetry of the summit on June 8th shows the new topography of Halema'uma'u - Doc. HVO
The Alaska Volcanological Observatory changed the aviation code from green to yellow for the Great Sinkin, in the Aleutian volcanic arc, this June 10 at 13:26 AKDT.
A signal, following an increase in seismic activity, could correspond this 10 June at 11:49 AKDT / 19:39 UTC to a short phreatic explosion, justifying the level of alert to Advisory.
Source: AVO
An eruption accompanied by an ash plume was recorded on 10 June at 22:14 local at Agung on the island of Bali.
The plume, which dissipated to the west, could not be observed due to fog.
The maximum amplitude on the seismogram is 22 mm and the duration of the episode of 1 minute 58 sec.
Source: PVMBG
Bewildering behavior of the Steamboat geyser in the Yellowstone National Park, with the 9 ° eruption aqueous this June 11 at 01h 06, without any link does it repeat it with the eruptive activity of the volcano.
Source: USGS
An interesting chronicle has been put online by the YVO - link