Publié le par Bernard Duyck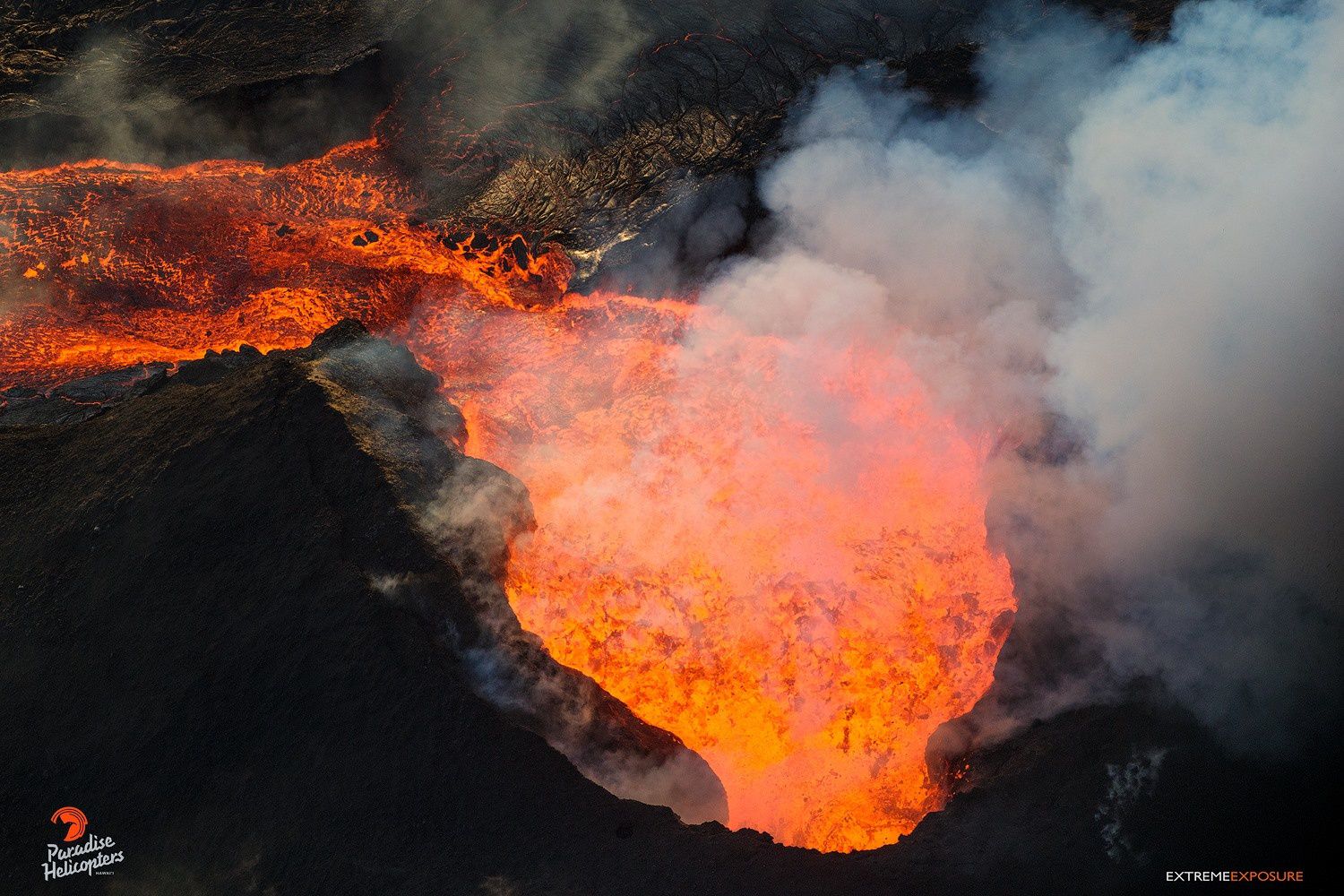 Kilauea East rift zone - lava comes out in large quantities from the spatter cone established on the fissure 8 - photo Bruce Omori 11.07.2018
At Kilauea, the fissure 8 still emits large amounts of lava into the perched channel to the northeast of the vent. Around 8:30 am to 9:00 am on July 11, the upper channel overflowed between the cone and Pohoiki road, generating lava lobes advancing a short distance but threatening homes.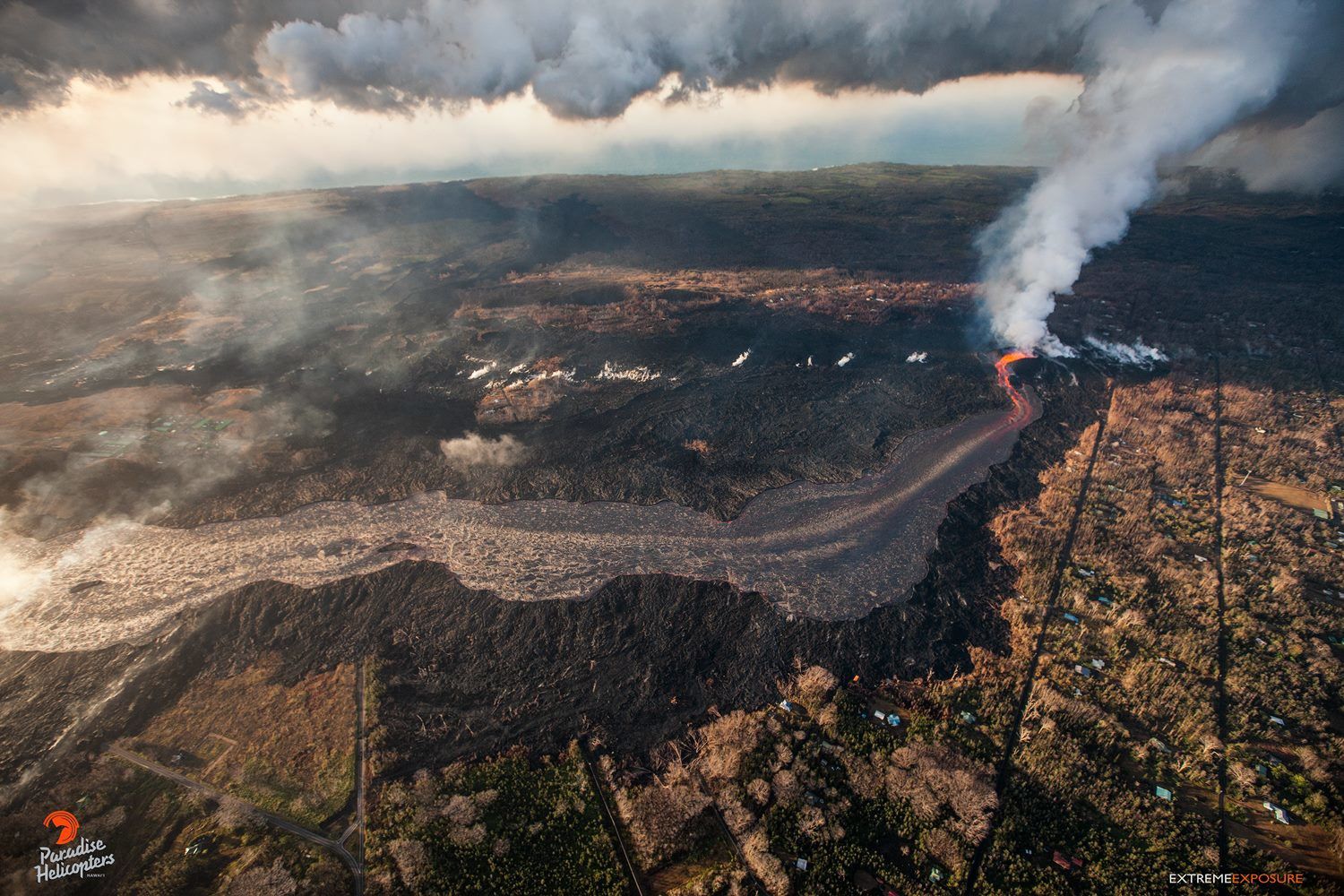 Kilauea East rift area - channeled flow, into Leilani Estates sb, produces a black pyrocumulus - photo Bruce Omori 11.07.2018
A new blockage occurred near the Kapoho crater, and most of the lava flow began to flow south along the west side of the Kapoho crater.
A massivea'a lava flow front has advanced to Ahalanui Beach Park and Kua O Ka Lā Charter School.
Only other active crack, the fissure 22 emits a weak spattering.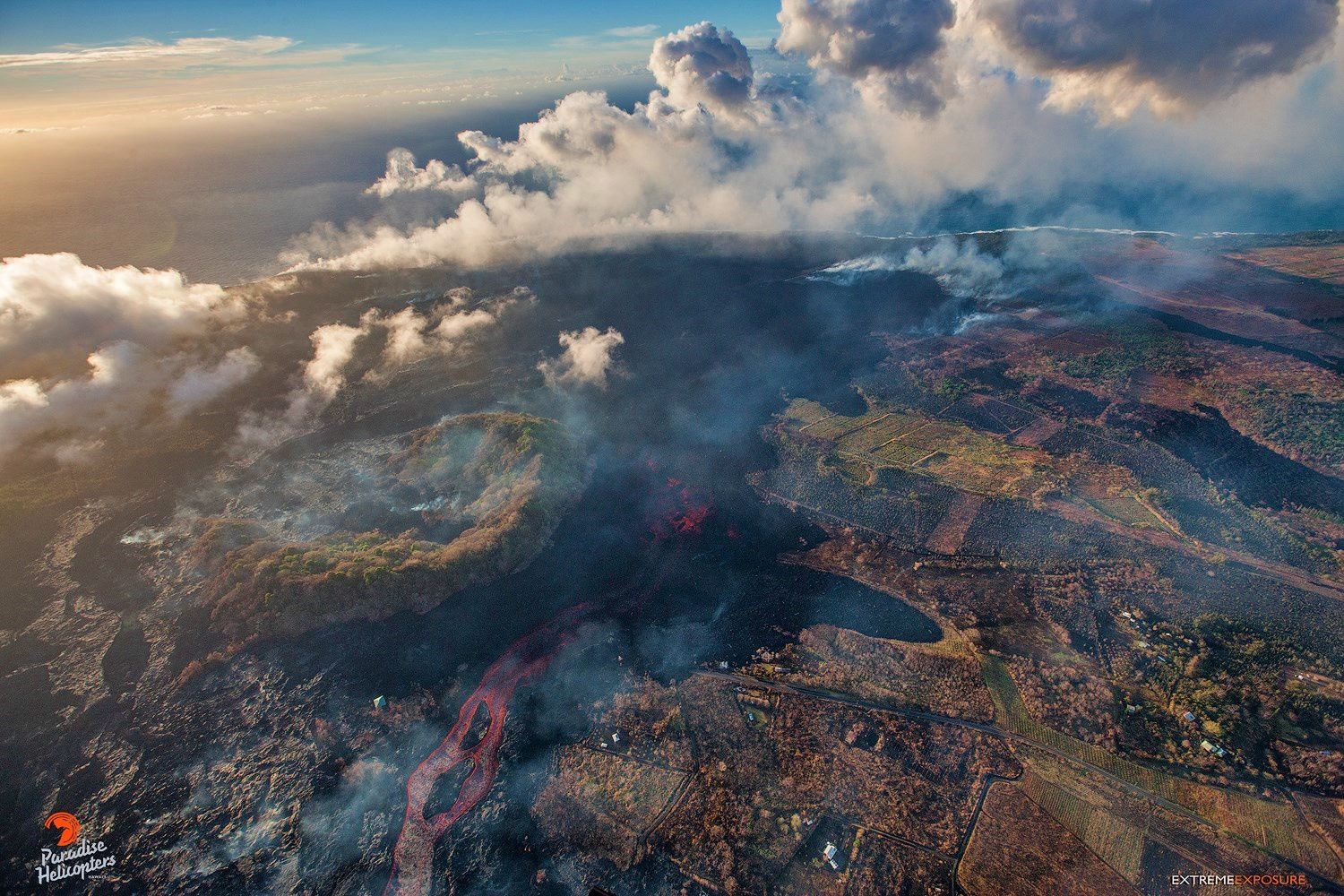 Kilauea East rift area - new path taken by lava flow west of Kapoho crater ( flow from bottom of photo to ocean) - photo Bruce Omori 11.07.2018 / 5:45
At the top, a collapse / explosion occurred under the caldera on July 11 at 5:46 HST, with energy equivalent to that of an earthquake of M5,3. The plume produced by this episode contained little ash.
Sources: HVO-USGS and Bruce Omori.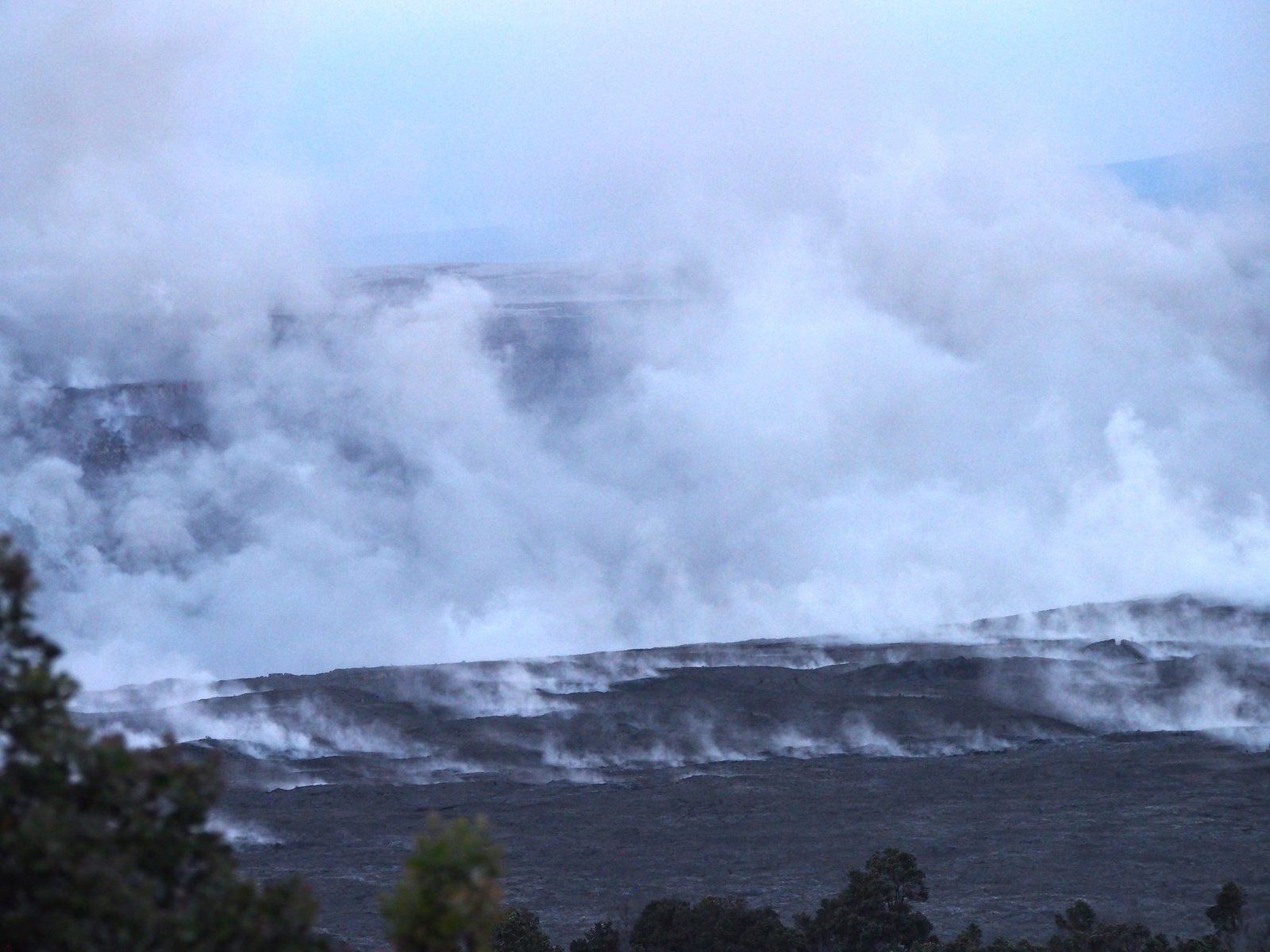 Kilauea summit - 11.07.2018 / 5:48 - Steam tainted with a bit of ash after the collapse / explosion - photo Don Swanson via USGS.
In Sierra Negra / Galapagos, the activity shows little change.
There is a large gas and ash plume up to 2,100 meters asl. towards the west. A lava flow is corroborated by a thermal anomaly increasing during the day 11.07, with around 15:55 a VRP of 10583 MW.
At the seismicity level, 158 VT earthquakes, 6 LP earthquakes and emission tremor are recorded; 20 earthquakes are located at a depth of less than 9 km; the largest magnitude earthquake, M3.6, occurred at 22:02 GMT on the western flank of the volcano.
The alert level remains orange.
Source: IGEPN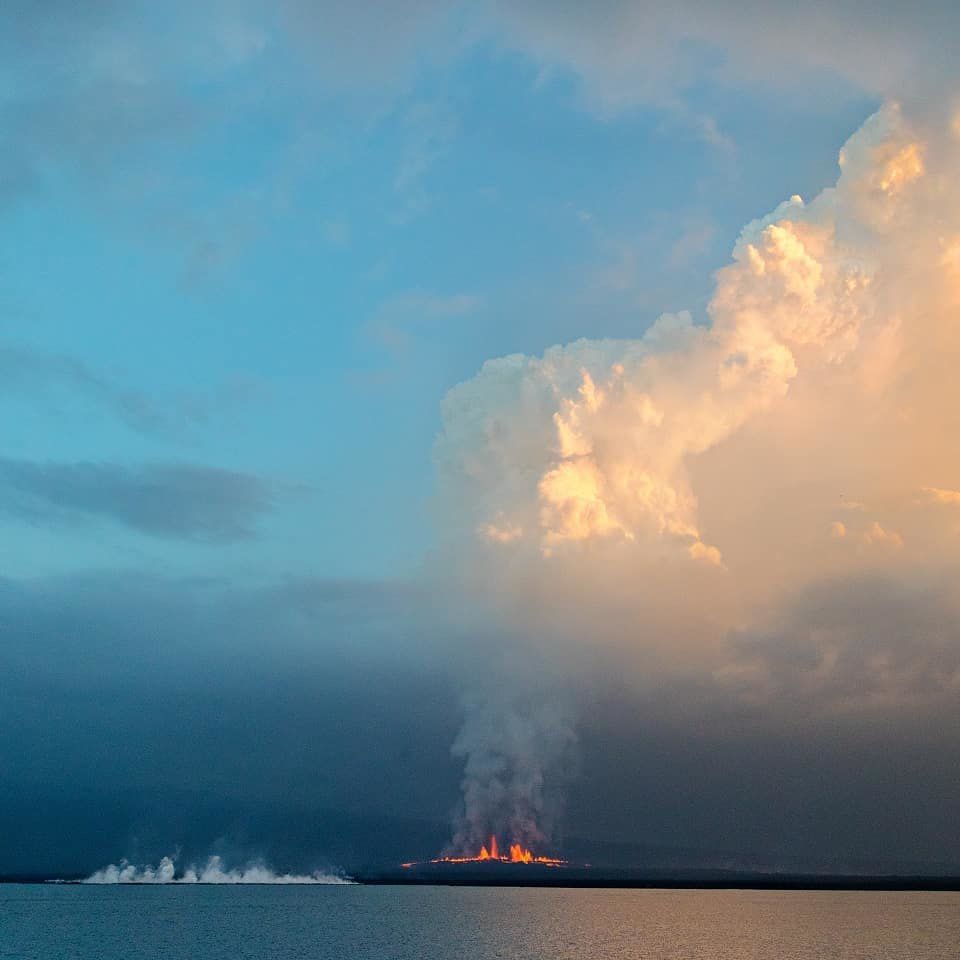 Sierra Negra - Lava Fountains, Plume of Gas / ash and Flooding Arrival - Photo 2018.07.11 by Ben and Matt Tanzer / Instagram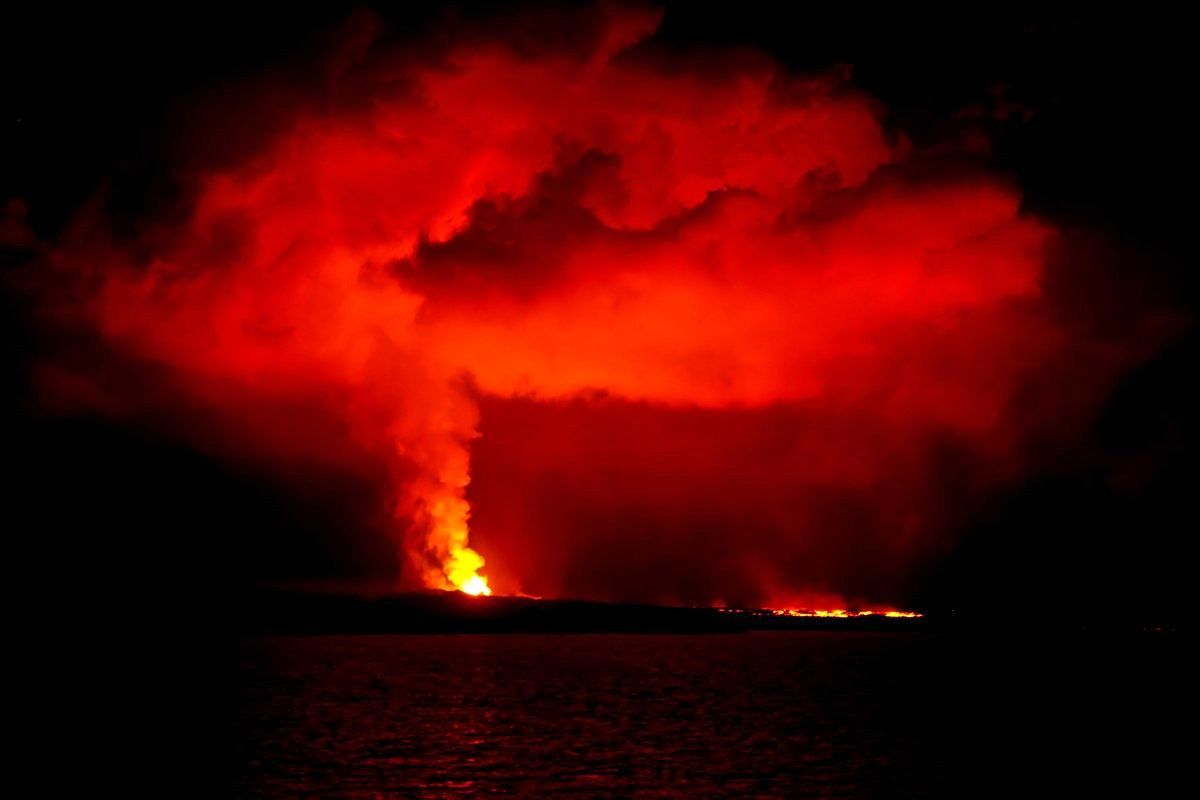 Sierra Negra - lava fountains, gas plume and sinking of the sea - photo 2018.07.11 Freddy Muller aboard the Silversea
In Guatemala, the Pacaya presents Strombolian explosions with projections 25-50 meters above the Mackenney crater.
A lava flow, 350 m. approximately goes to the side of San Vicente Pacaya.
Few images due to bad weather conditions.
Sources: Insivumeh and Conred