Publié le par Bernard Duyck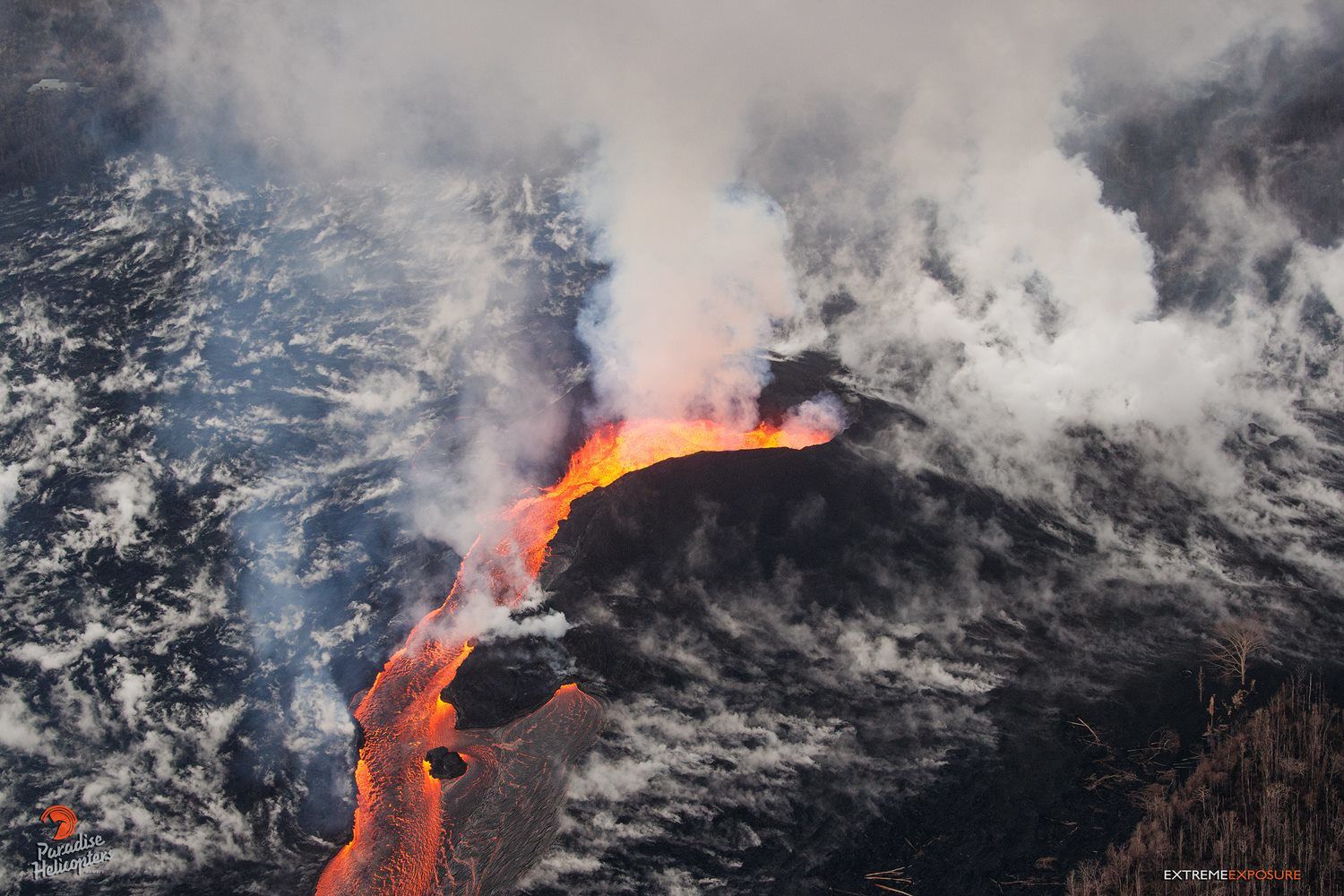 Kilauea East rift zone - 10.07.2018 - cone on fissure 8 with fumaroles due to rain on hot lava - photo Bruce Omori
In the eastern rift zone of Kilauea, fissure # 8 continues to discharge huge volumes of lava into the perched channel.
Mid-channel disturbances produced localized overflows on the 10th of July during the afternoon, covering the lavas previously issued.
Following the rains, the still hot lava field smokes abundantly, and small ephemeral tornadoes have been observed.
Around the Kapoho crater, a large volume of lava flowed westwards, advancing in the crops; the original channel has remained partially filled, and feeds the flow of the costal plain. Small brush fires are reported on the banks of the Kapoho.
The southern edge of the lava inlet in the ocean showed only weak signs of movement towards Ahalanui Beach Park.
The fissure # 22 still shows a little spattering.
At the top, the gradual subsidence of the caldera continues.
Sources: HVO-USGS, Bruce Omori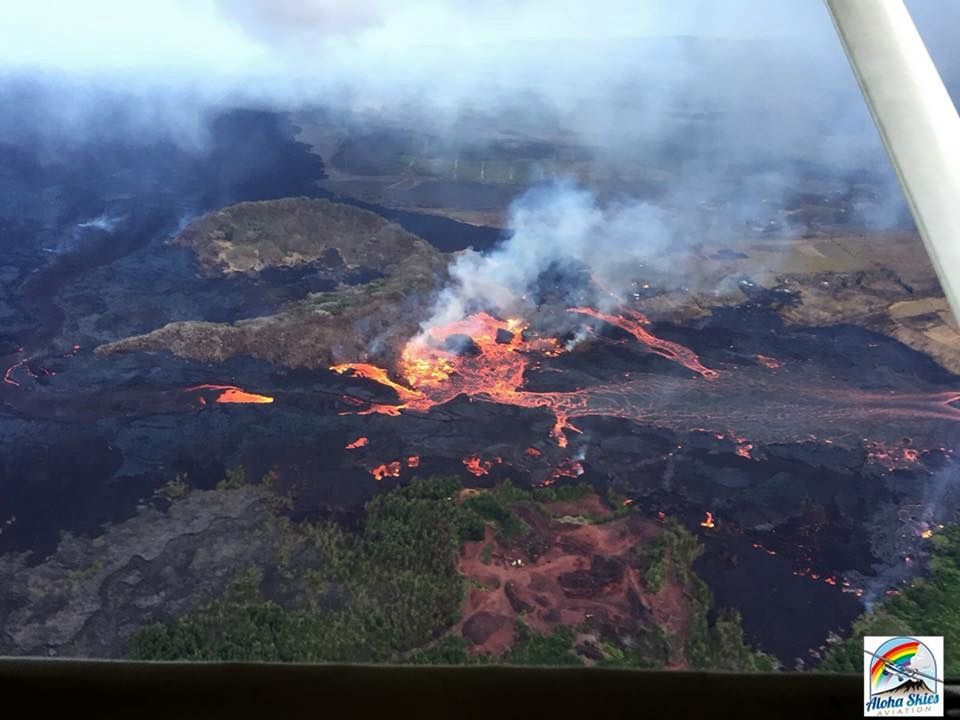 Kilauea East rift zone - Kapoho crater surrounded by lava - brush fires on the lower edges - Photo Epic Lava / Aloha Skies aviation
In the Galapagos, the level of activity of Sierra Negra remains high, characterized by fluctuating but important thermal anomalies; the seismicity consists of 168 volcano-tectonic earthquakes, 2 LP earthquakes and three tremor episodes for the day from 9 to 10 July / 11am.
The GOES 16 satellite locates a hot spot on the northern interior flank of the volcano.
Alert level remains orange
Source: IGEPN
The explosive activity of Fuego is reported up in the last report of Insivumeh. The explosions are accompanied by plumes rising to 5,000 meters asl., Then disperse to the south-west for about 12 km. Ash falls are reported on Morelia, Panimaché, Finca Palo Verde, Sangre de Cristo, and Chimaltenango.


This increase in activity could lead to a new eruptive phase; strong winds on the summit come to lift materials deposited on the south-east flank by the eruption of June 3rd.
Source: Insivumeh, Conred and Unidad de Prevención de Volcanes
Boris Behncke tells us that ash emissions are more vigorous at the crater northeast of Etna on July 10th.
The INGV can not be contacted this morning ... no news tremor or webcams.
The Vanuatu Meteorology and Geohazards Department gave an update on Ambae's activity on 9 July.
The observations made in June show that the volcano is still unstable; on July 1, it emitted a plume of ashes with fallout on a sector northwest to west of Ambae, and a northeastern part of Santo.
The alert level remains at 2 / transition state between instability and eruption, with a danger zone of 2 km radius around the Voui Lake vents. A new map of the areas affected by the ashes, and possible lahars in case of rain, was established on July 10, 2018.
Source: Vanuatu Meteorology and Geohazards Department