Publié le par Bernard Duyck
New eruptive flare at Anak Krakatau on July 22, with 232 eruption earthquakes, 136 blast earthquakes, and a continuous tremor of dominant amplitude of 10 mm.
Thermal anomalies are recorded by Mirova: 54 MW on 20.07; 3Mw 21.07; 32 MW on 22.07; and 212 MW on 23.07.
The alert level remains at 2, with a 1 km forbidden area around the crater.
Source: PVMBG
In Kilauea, the situation remains unchanged: The fissure 8 continues to produce lava, and feeds the flow towards the ocean. No overflows are reported.
Entries into the sea continues to produce laze plumes, driven inward. The Civil Protection reminds to avoid an exposure because the winds can transport small particles over a long distance, as well as the precautions to be taken.
At 14:00 on 22 July, the edges of the flows have not expanded since 19.07, according to maps provided by the USGS.
Source: HVO-USGS & Hawaii Civil Defense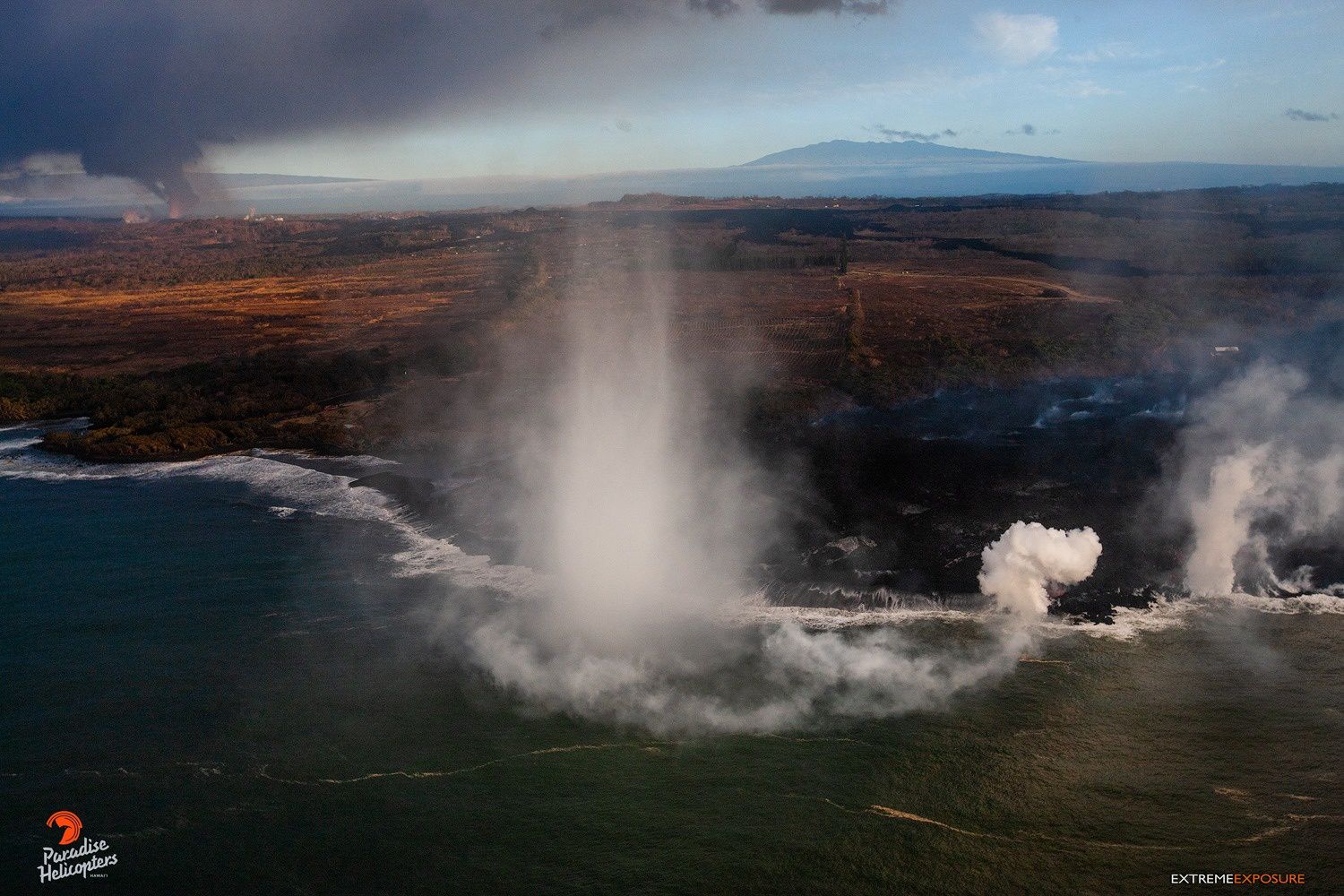 Kilauea East rift zone - A column of rising steam spun wildly, almost forming a large vortex near Pohoiki, but never fully materializing. Conditions seemed to be perfectly conducive for vortices - Photo Bruce Omori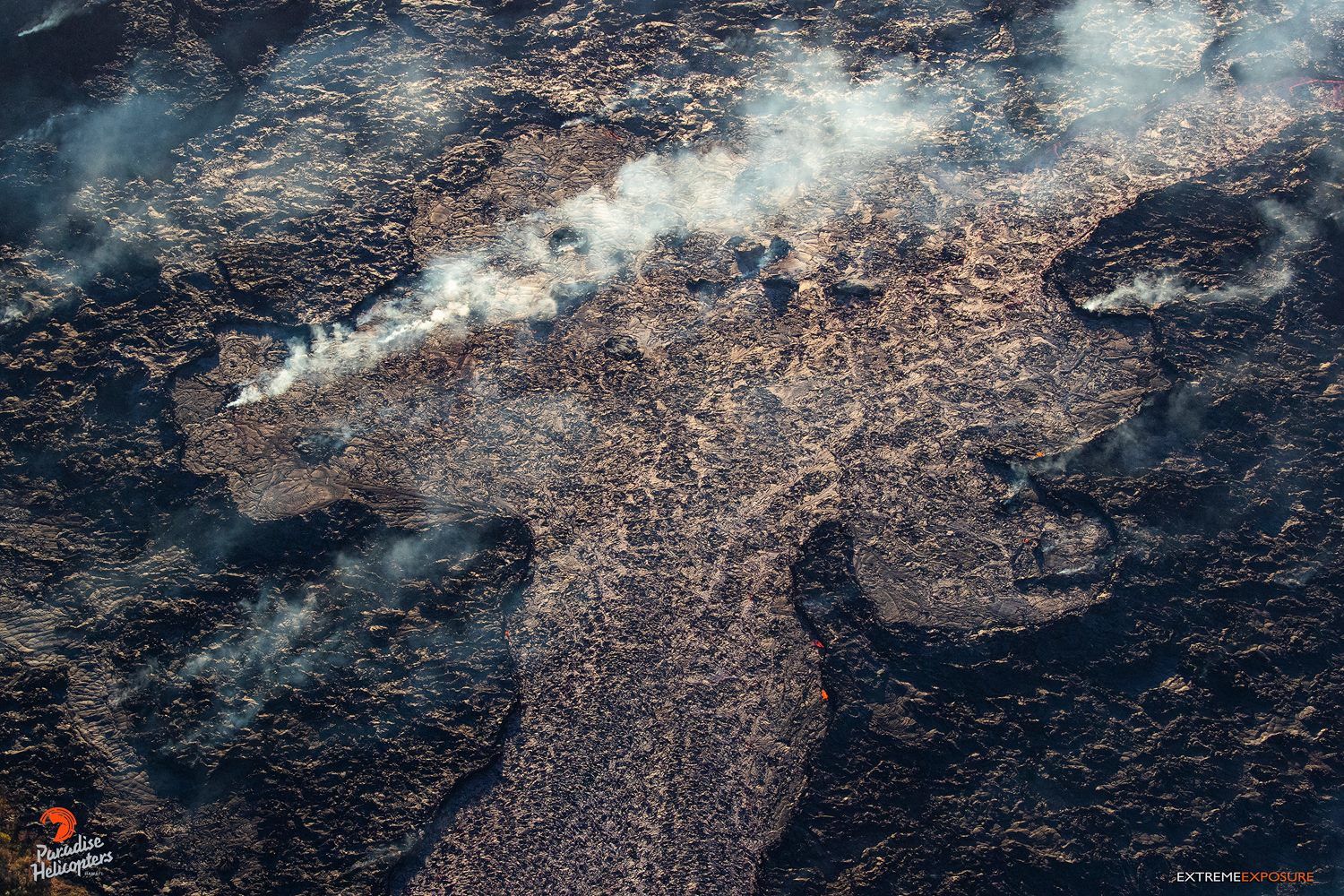 Kilauea East rift zone - The area of overflows just to the northwest of Kapoho Crater, appears to be forming a perched pond. - photo Bruce Omori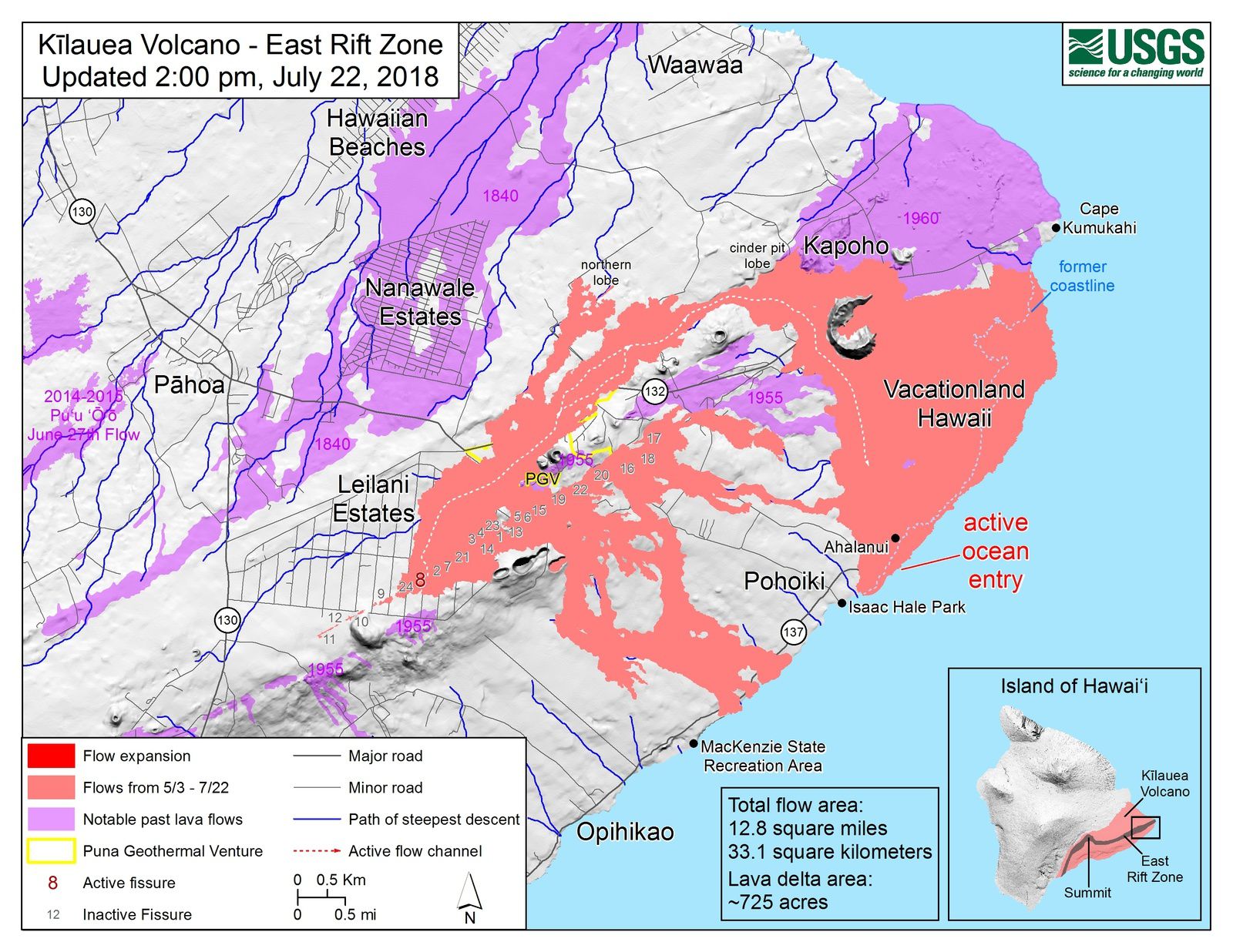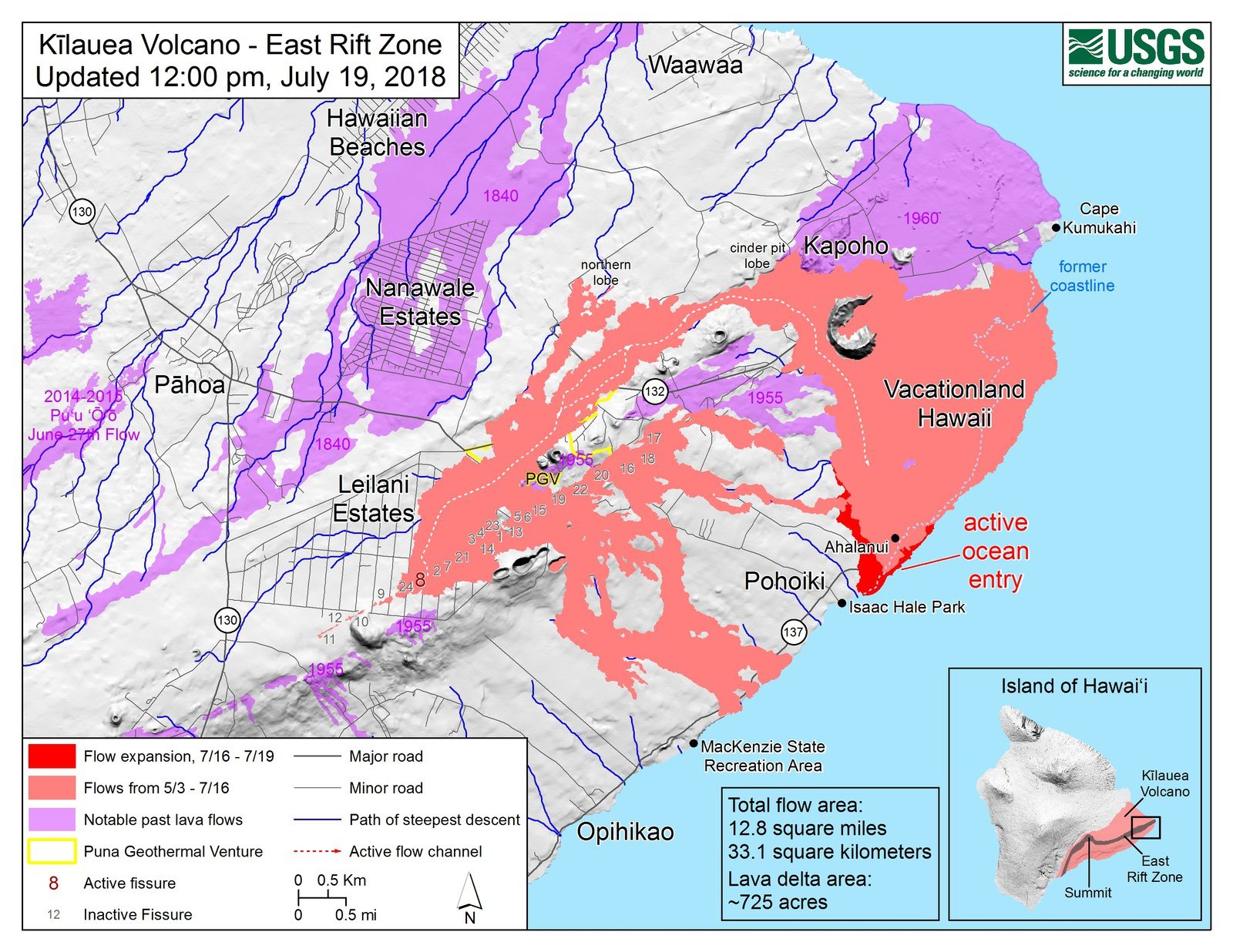 Kilauea East rift zone - no extension of the area of ​​the flows between the maps of 22.07 / 14h and 19.07 / 12pm - Doc.HVO-USGS - one click to enlarge
Rare news comes from Virunga, and active volcanoes Nyiragongo and Nyamulagira, because of the context of war limiting very strongly the visits.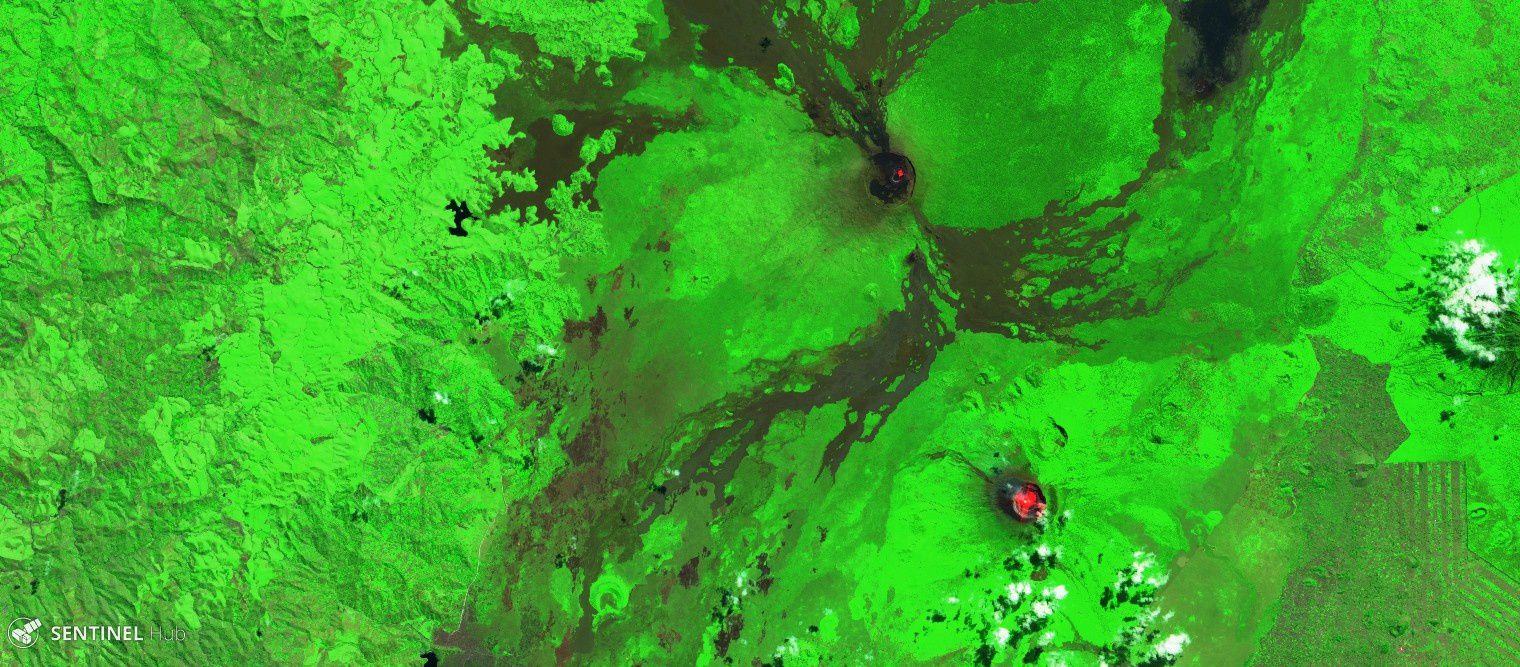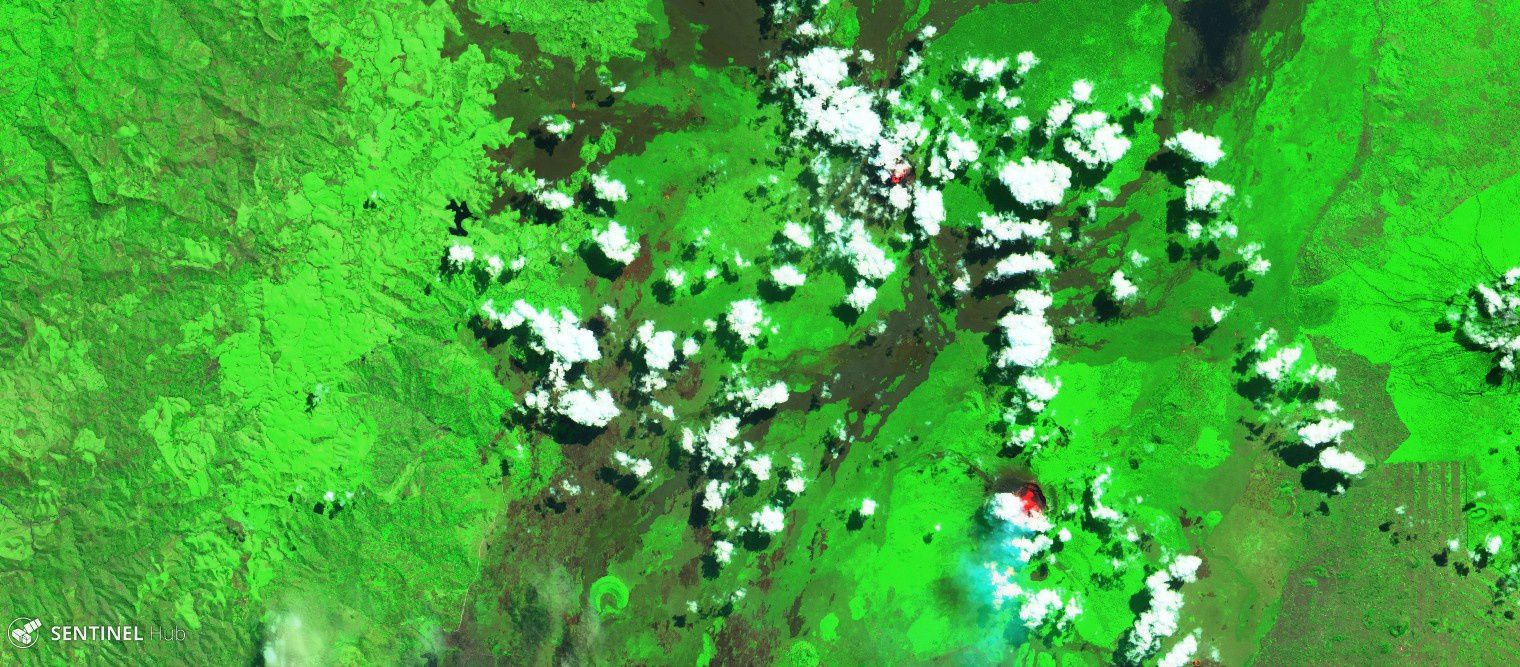 The volcanoes Nyamulagira (at the top of the image) and Nyiragongo (at the bottom of the image) seen by Sentinel 2 on 07.07.2018 and 17.07.2018 - Images Sentinel Hub SWIR - a click to enlarge
Dario Tedesco posted on July 22 photos of both volcanoes, he comments:
" the level of the lava lake of Nyiragongo continues to grow, without imminent danger ".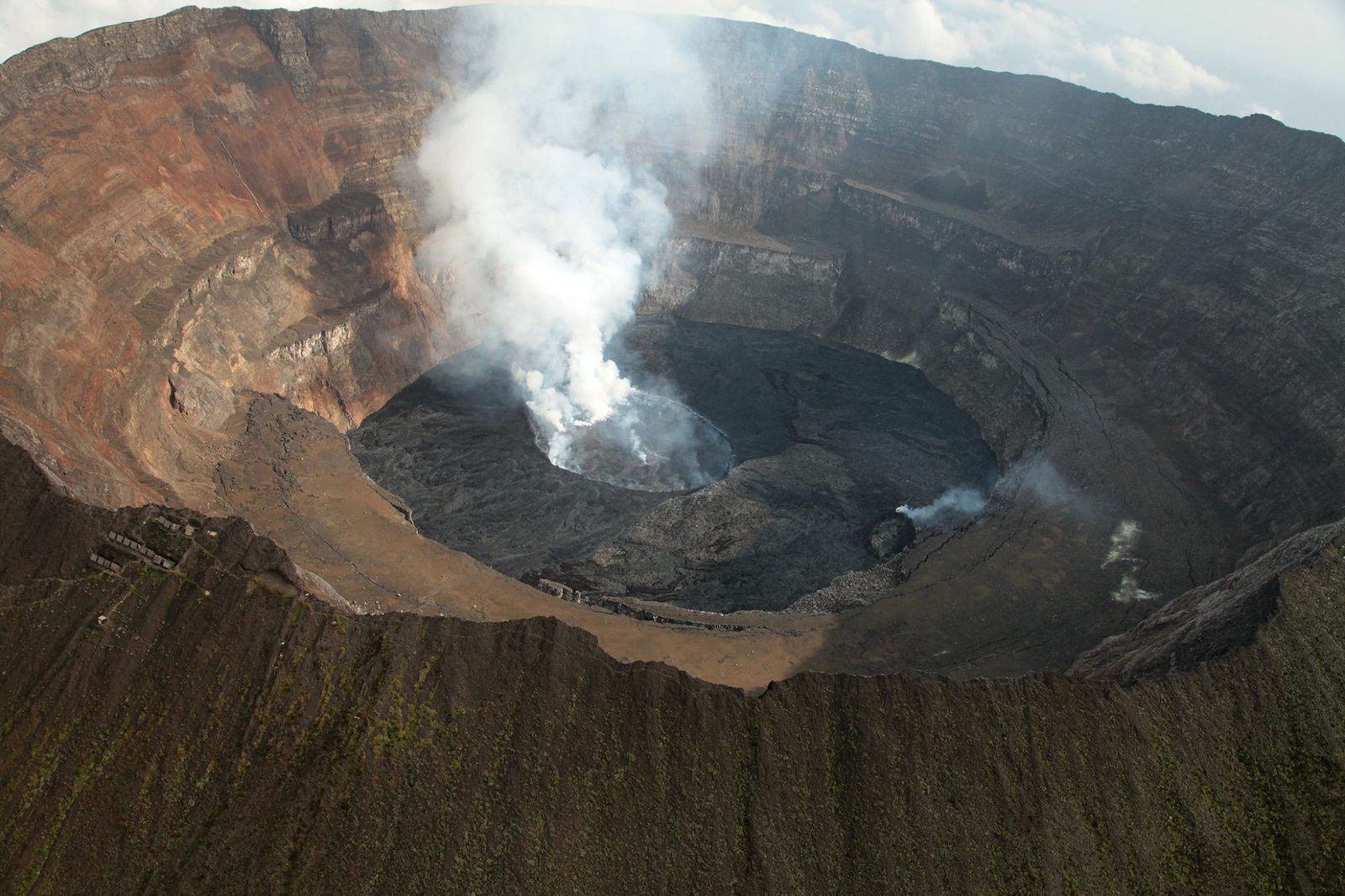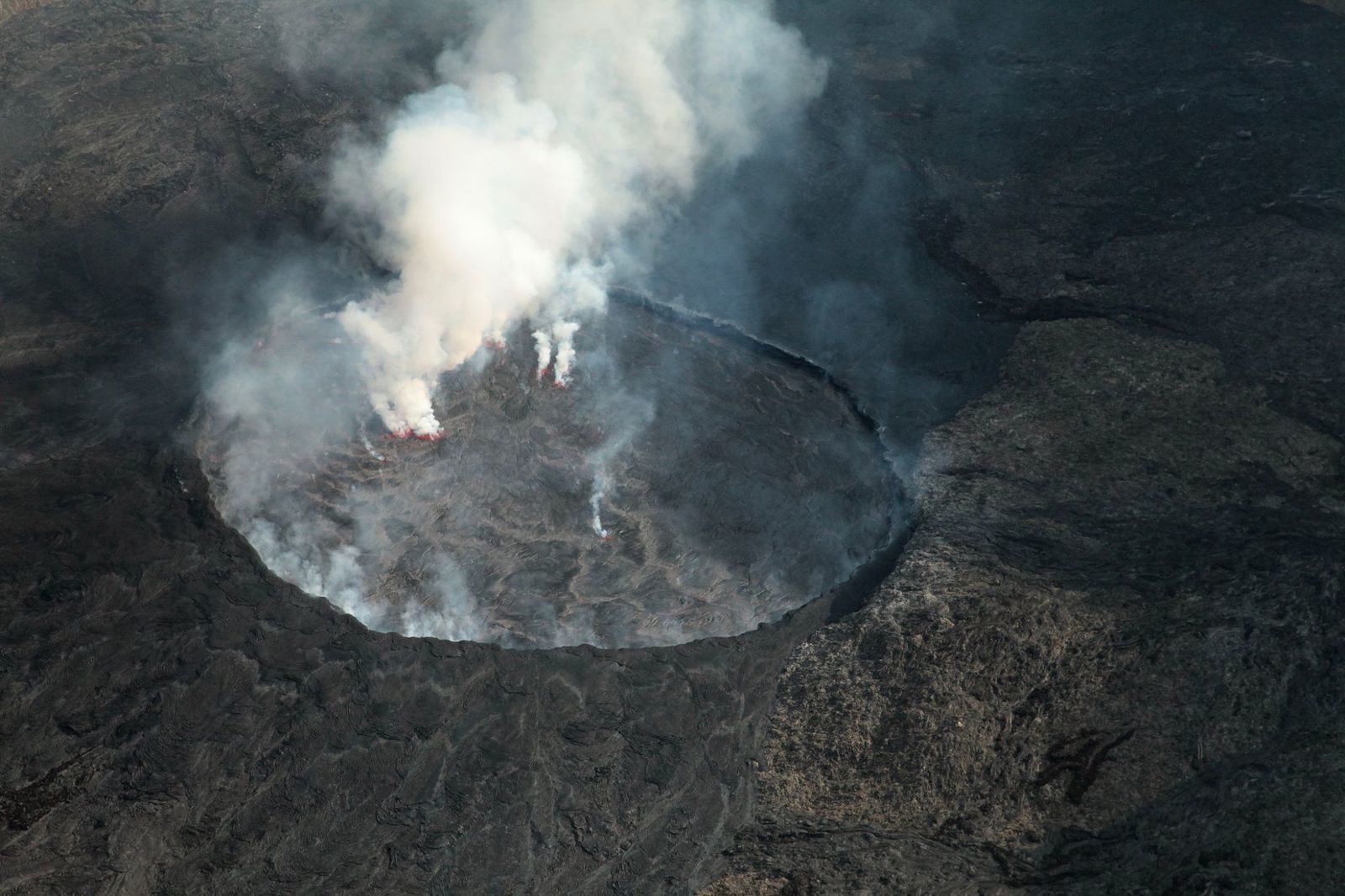 Nyiragongo - the lava lake and the cone attached to the walls; between the two, the flows of the cone towards the lake - photos Dario Tedesco 22.07.2018
" At Nyamulagira, a new eruptive phase marks the volcano; a small lava lake has formed, the magma is a few meters from the surface and seems to embrace the whole crater, the activity is spectacular but without danger ".
Sources: Sentinel2 & commented photos of Dario Tedesco.