Publié le par Bernard Duyck
At Kilauea, the eruption continues, fed by the lava of fissure 8.
A small overflow was observed after the recent collapse at the summit. Subsequently, a fire broke out on the old cinder and spatter cone Halekamahina, west of Kapoho crater.
The entry into the sea has not changed its position in recent days, a few hundred meters from the flow front, which remains 175 meters from the boat ramp at Pohoiki.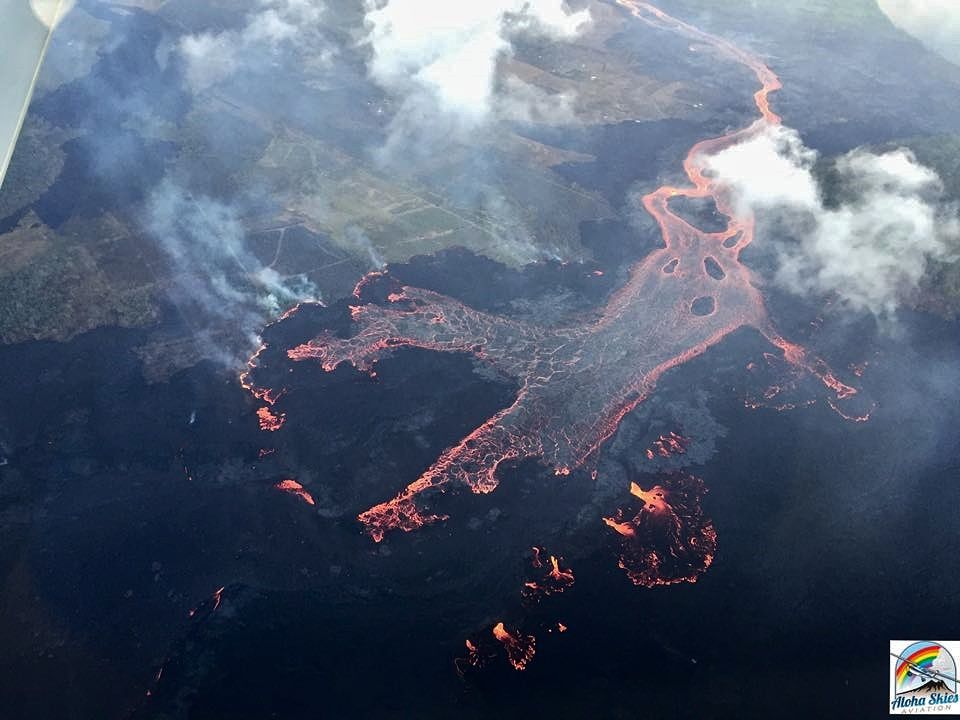 Kilauea East rift zone - overflows on the lava flow of the fissure 8 - photo 28.07.2018 Scott Wilson via Hawaii Tracker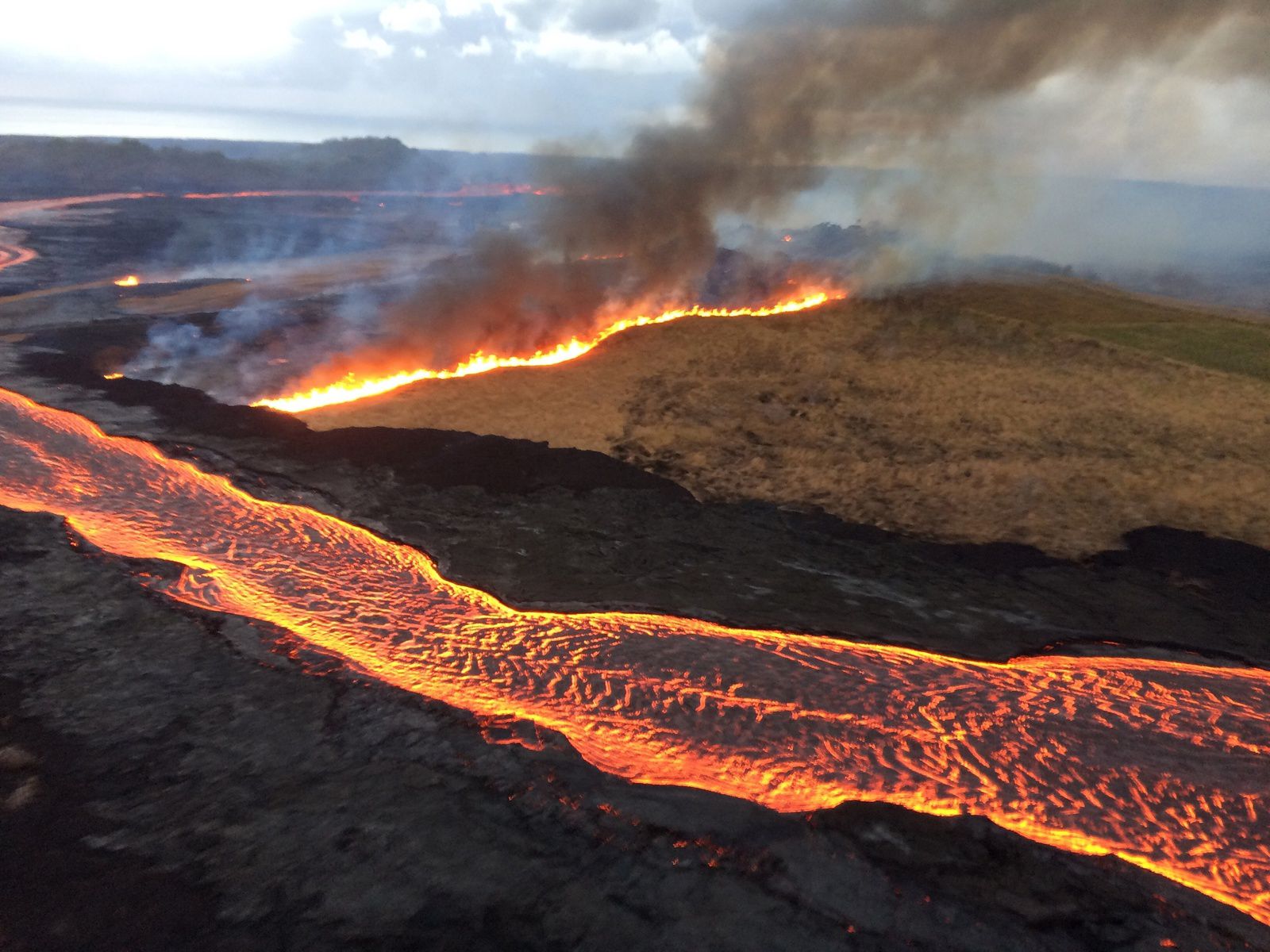 Kilauea East rift zone - fire on the spatter and cinder cone Halekamahina, generating dark smoke - photo 28.07.2018 USGS
At the top, the most recent collapse occurred on July 28 at 2:37 am, similar in feature and magnitude as the previous ones. It was followed by a slight increase in seismicity. Sulfur dioxide emissions at the summit are very low.
The inward collapse of the edges and walls of Halema'uma'u continues.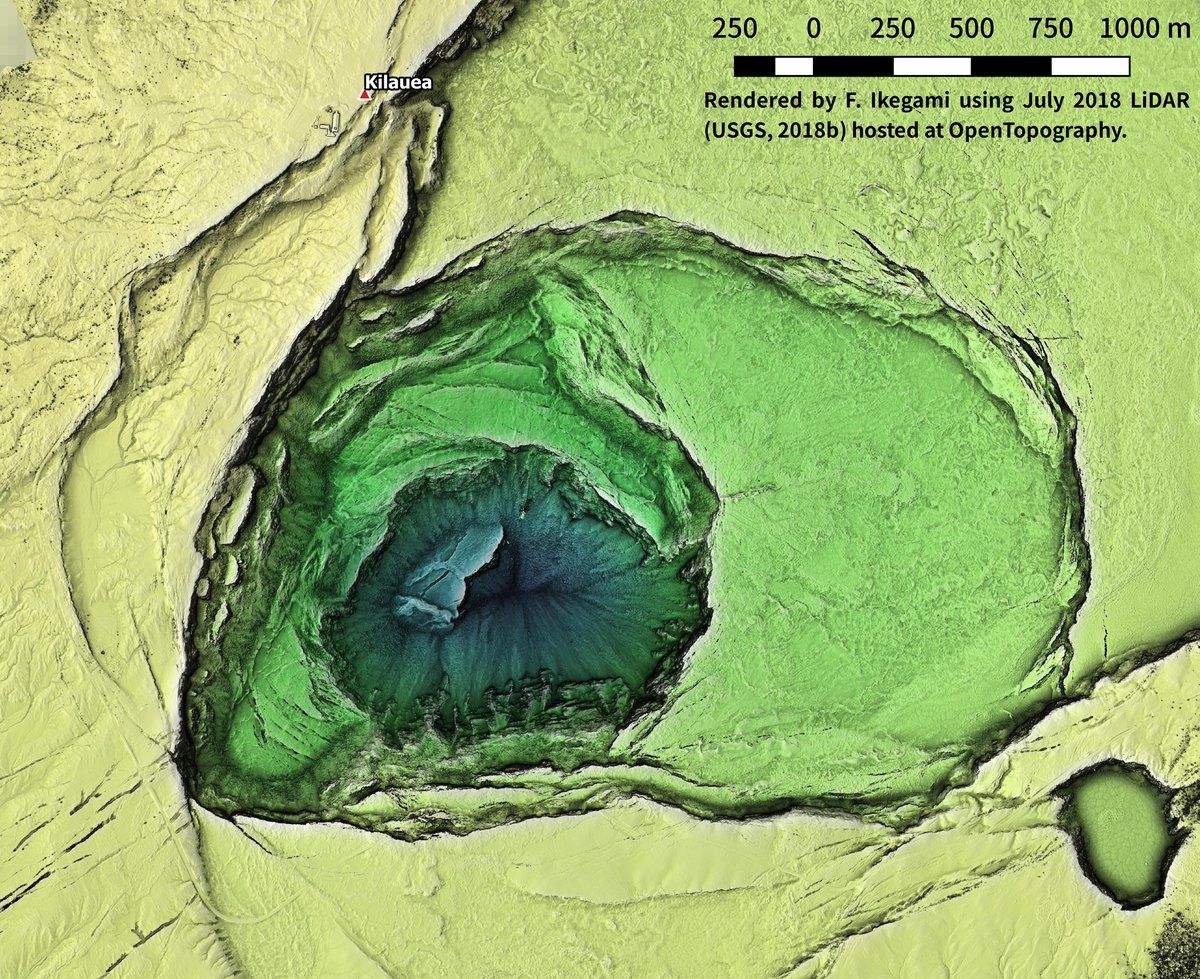 Kilauea summit - 3D reconstruction of the collapse of the summit caldera - Doc. 2018.07 F.Ikegami using july 2018 LIDAR (USGS) hosted at Open Topography / Twitter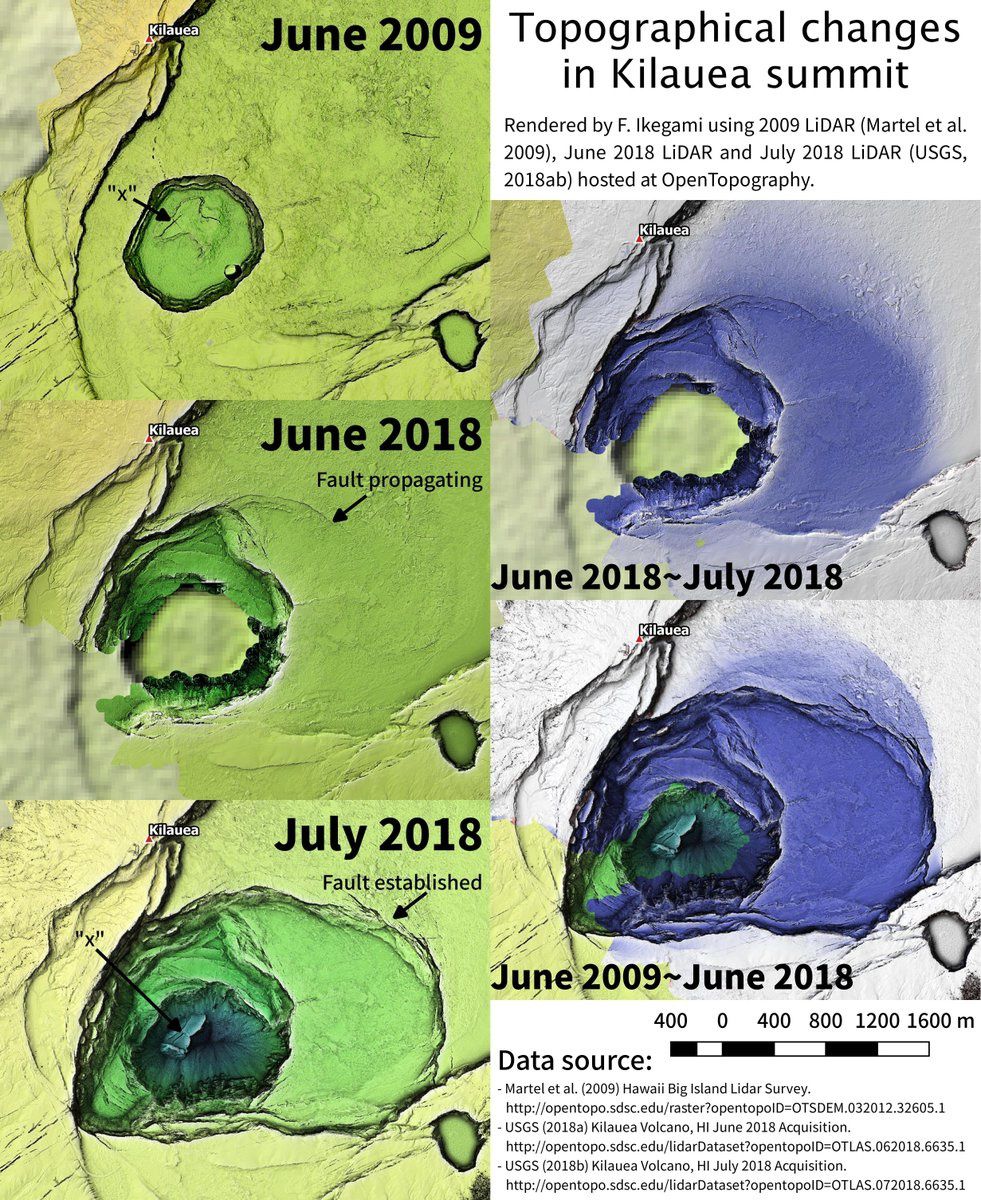 Topographic changes at the Kilauea summit between 2009 and 2018 - Doc. F.Ikegami using july 2018 LIDAR (USGS) hosted at Open Topography / Twitter
Reconstructions of the crater 3D morphology were made by F.Ikegami based on USGS LIDAR 2018 documents and Open Topography; they provide information on the mode of propagation of faults during the collapse of the caldera.
Sources: HVO-USGS and F.Ikegami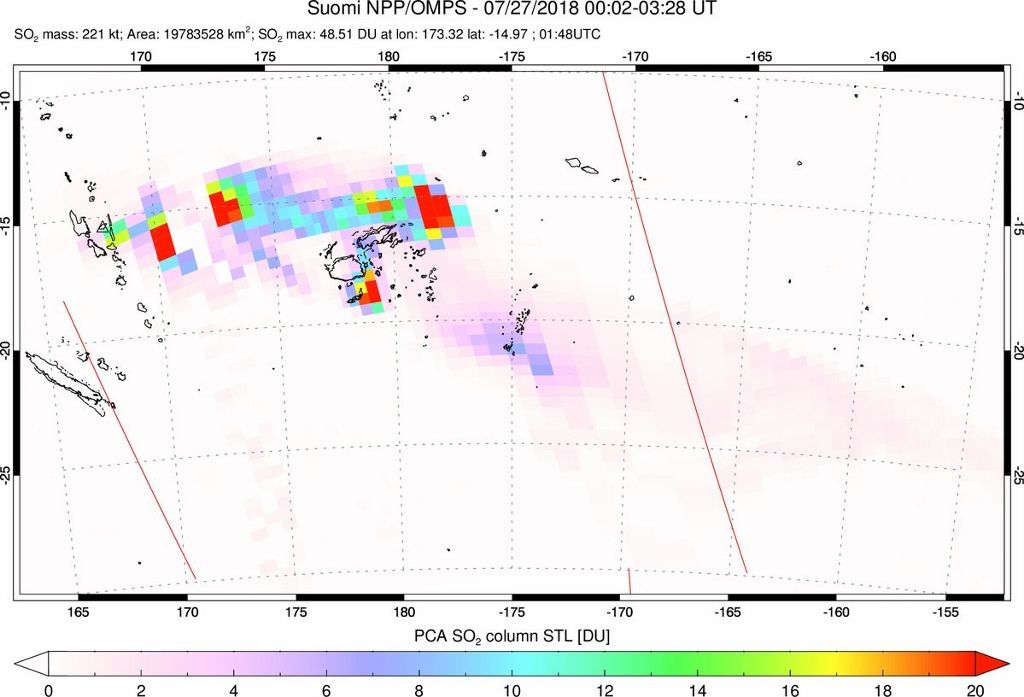 Ambae - Sulfur Dioxide Emissions by the NASA Suomi NPP OMPS Satellite on 27.07.2018 - Doc. via Simon Carn
The situation remains serious in Ambae, where the Vanuatu government reinstated the state of emergency and ordered the evacuation of the entire population on July 27th.
About 8,000 people would still be on the island. Resettlement is considered temporary until evaluation of the continuous activity of the volcano. The evacuation, initially planned to Maewo affected by the recent fallout of ashes, should be towards Santo, where more resources are available ... but with a move at the expense of the evacuees
Source: Vanuatu Presse, not accessible directly due to political restrictions.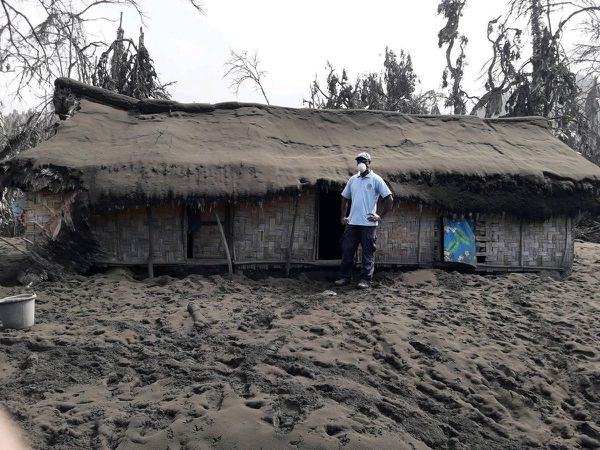 Ambae - 27.07.2018 - greasy ashes stick to the ground and roofs of homes, which threaten to collapse - photos John Metojoe, Vanuatu police force
At Etna, ash emissions have been continuing for several weeks in the northeast crater.
Source: Boris Behncke

A Magnitude 6.4 earthquake struck northern Lombok Island on July 28th at 22:47 UTC (29 July 2018 at 5h 47 GMT). According to EMSC, its depth would be 10 km; 7.5 km according to the USGS. The main shake was followed by many aftershocks.
Due to landslides, the climb to Rinjani is closed.
The earthquake was felt on Bali and Sumbawa, neighboring islands. The provisional assessment was of several victims and many material damages
Sources: EMSC and USGS Earthquake