Publié le par Bernard Duyck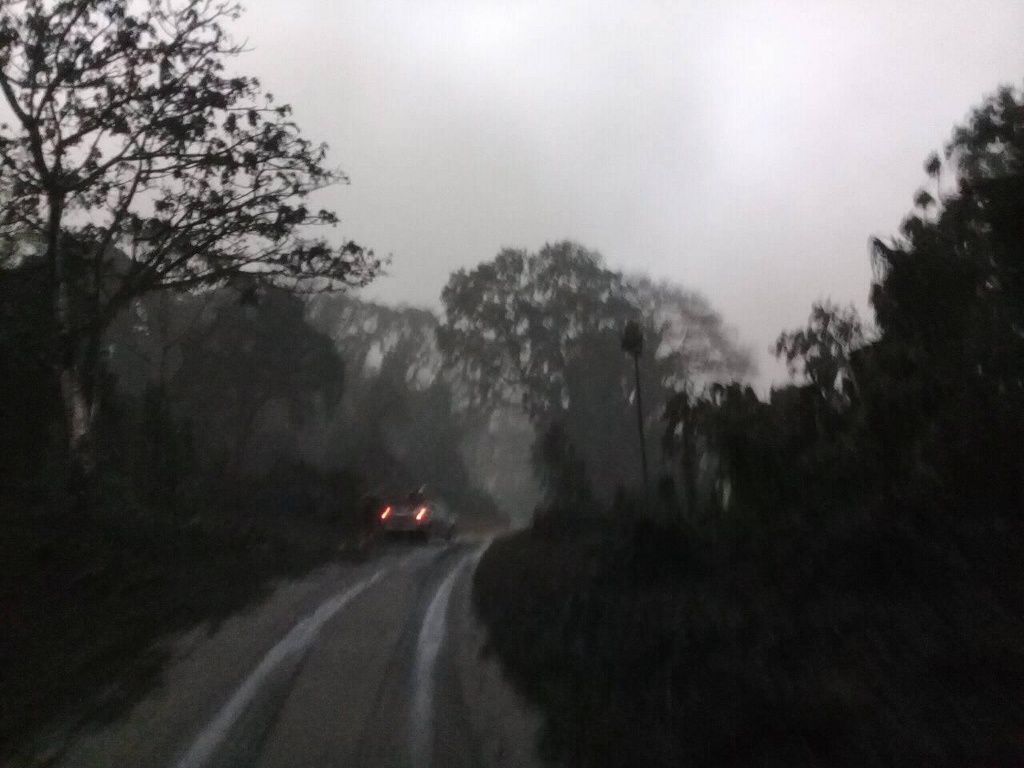 Ambae - the darkness is such that it is necessary to light the headlights in full day - photo Vanuatu Red Cross 24.07.2018
For a week or so, the situation has worsened on the island of Ambae, following the heavy ash falls of Lombenben.
The situation in the south is catastrophic and a massive evacuation is in progress towards the villages of the east, and very difficult: many trees have fallen, cutting the roads, the visibility is less than 2 meters and the cars are obliged to light headlights in daylight because of the darkness.
Coconut plantations, gardens, water sources and roads ... everything is covered with ashes.

On the satellite photos, an great thick plume of ashes is emitted towards the East.
Sulfur dioxide emissions have risen sharply in recent days, reaching levels similar to those of April at a time when ash falls were affecting the entire island.
Sources: Vanuatu Red Cross, Sentinel 2 and Simon Carn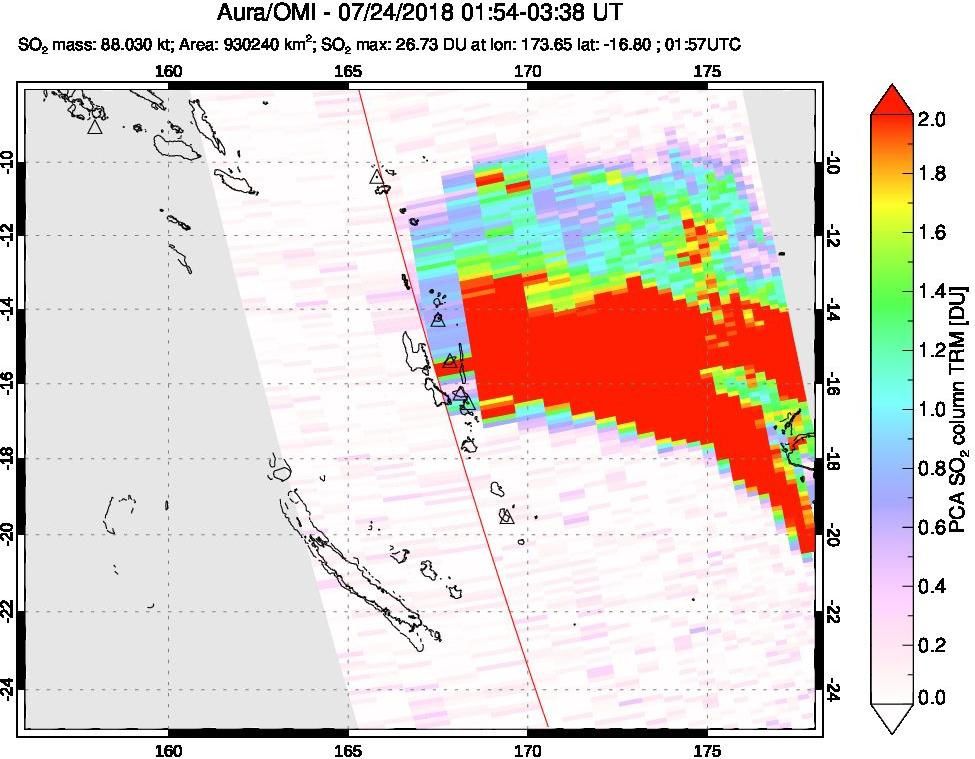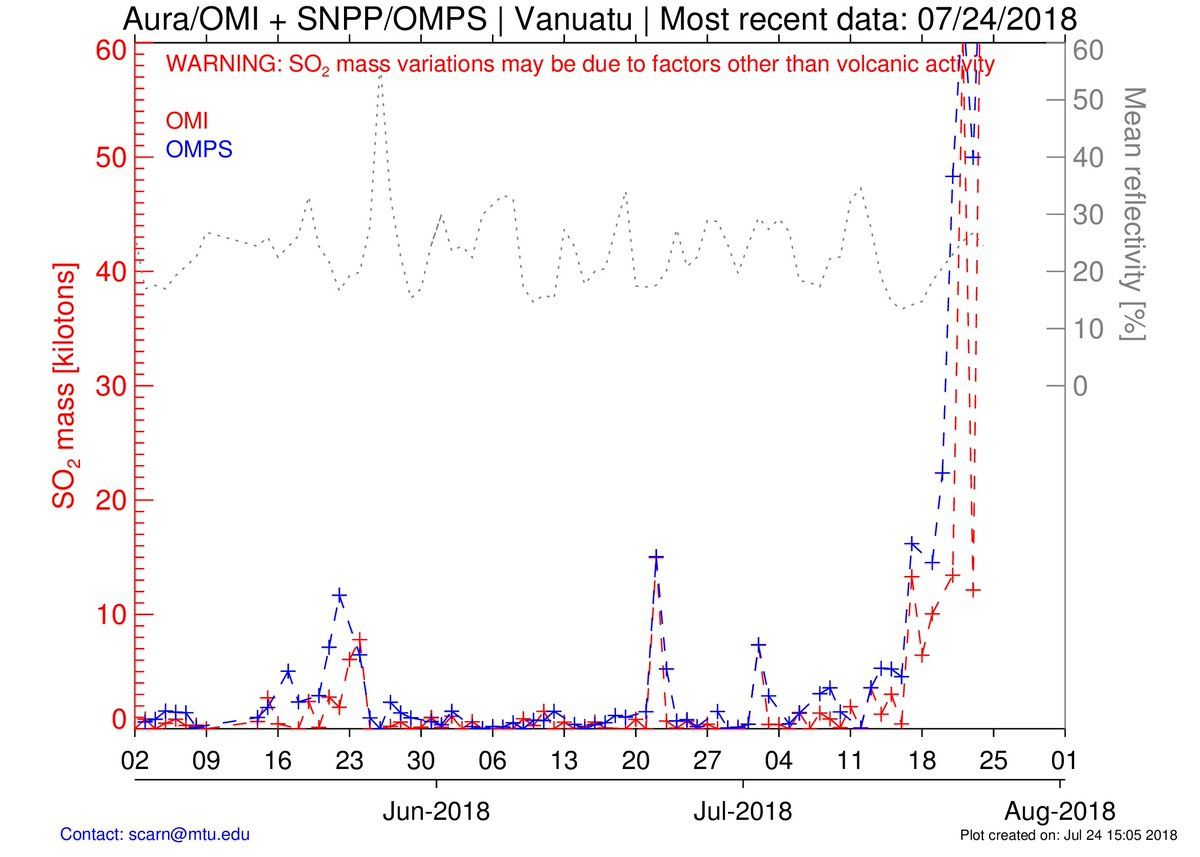 Ambae - levels and position of SO2 clouds emitted by the Lombenben - AURA / OMI and SNPP / OMPS satellite imagery and data   via Simon Carn
In Kilauea, activity did not change yesterday in the East Rift Zone.
No overflow was noted following the collapse of the summit on July 24.
The lava flow in the Ahalanui area did not extend much westward.
A review (provisional) shows that the current eruption has already created more new land than the previous kilauea eruption over 3 decades: 760 acres (about 3 km²) of new land were added in 82 days in 2018, compared to only 443 acres (1.8 km²) over the past 35 years.
The erupted volumes are larger, of the order of 50 to 150 m³ per second, against 3 to 4 m³ per second for the most recent lava flow from Pu'u O'o.
The depth of the waters at sea entrances is different and can influence the formation of new lands: the water depth at Kapoho is lower than at the entry point of the Pu'u O'o flows, hence less lava to accumulate to build the foundations of a new land.
Due to its duration, the Pu'u O'o eruption covered more surface than the current eruption: by the end of 2018, the Pu'u O'o flows had covered more than 142 km², compared to the 13 km² covered by the lava of crack 8.
Sources: HVO-USSGS