Publié le par Bernard Duyck
Etna keeps the top form ... on August 6th, the conditions were met for important emissions at the top: a lot of gas, a lot of humidity, and a nice activity at the craters north-east, the Bocca Nuova and the vent on the east flank of the new southeast crater.
Benito Morabito notes the growth of a small cone of projections inside the pit crater.
Sources: Boris Behncke, Gio Giusa, and Benito Morabito.
In Kilauea, activity remains low overall. The lava lake present in the spatter cone on the crack 8 is partially encrusted and slightly agitated by the gases which form bubbles there; the channeled flow is totally encrusted.
The lava still exudes in Kapoho Bay and Ahalanui, but with reduced laze emission. Near Pohoiki, the activity along the coast is up on July 6 in the morning ... the boat ramp is still on borrowed time.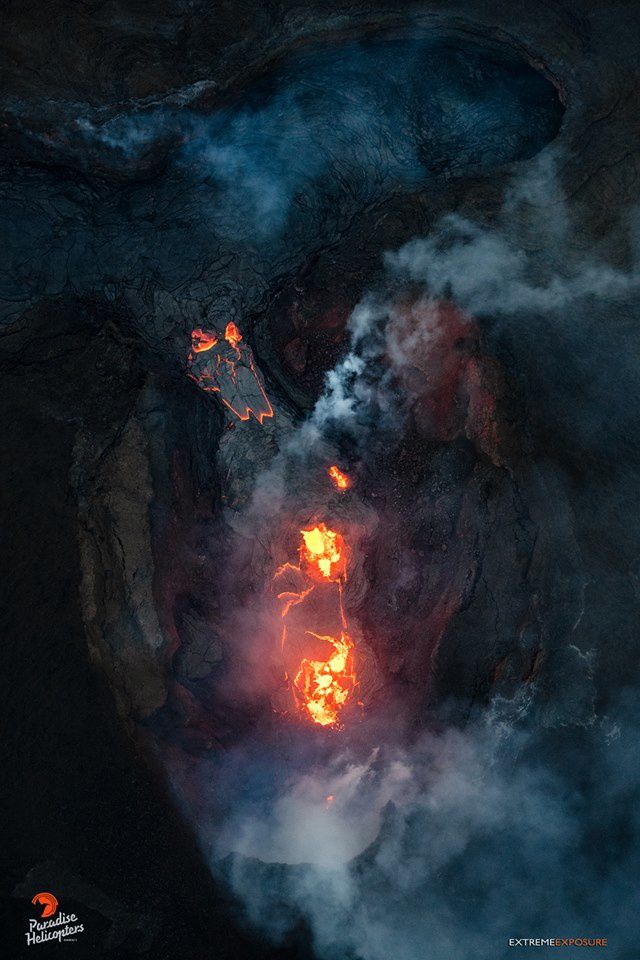 Kilauea - East rift zone - 06.08.2018 / 6h - zenith view on the cone on fissure 8, where activity is decreasing - photo Bruce Omori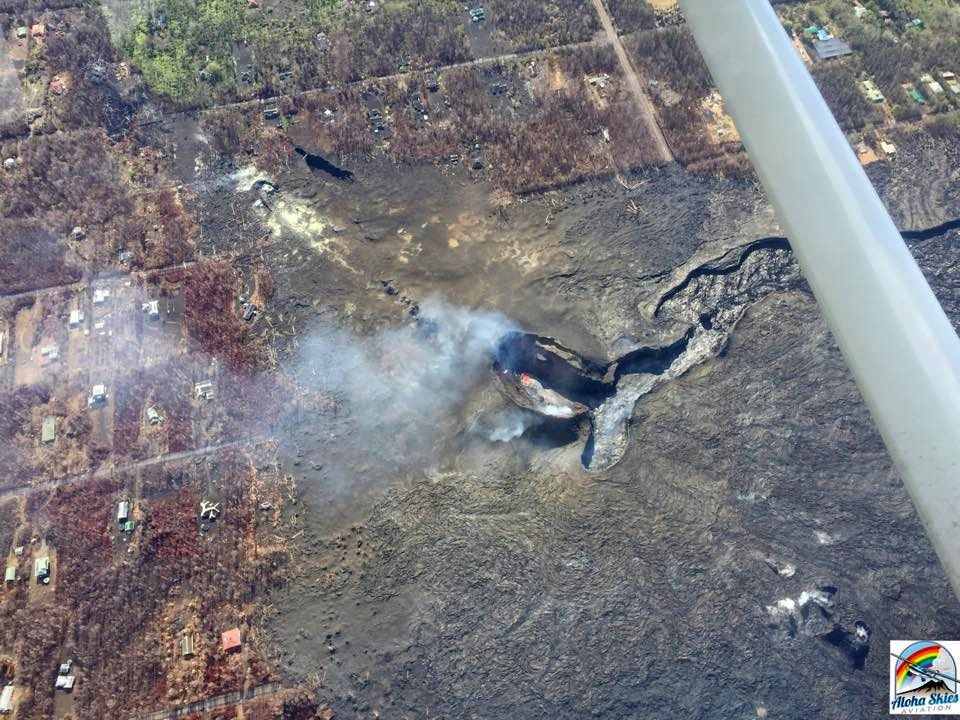 Kilauea - East rift zone - the cone on fissure 8 is pratically inactive during the day 06.08.2018 - photo Scott Wilson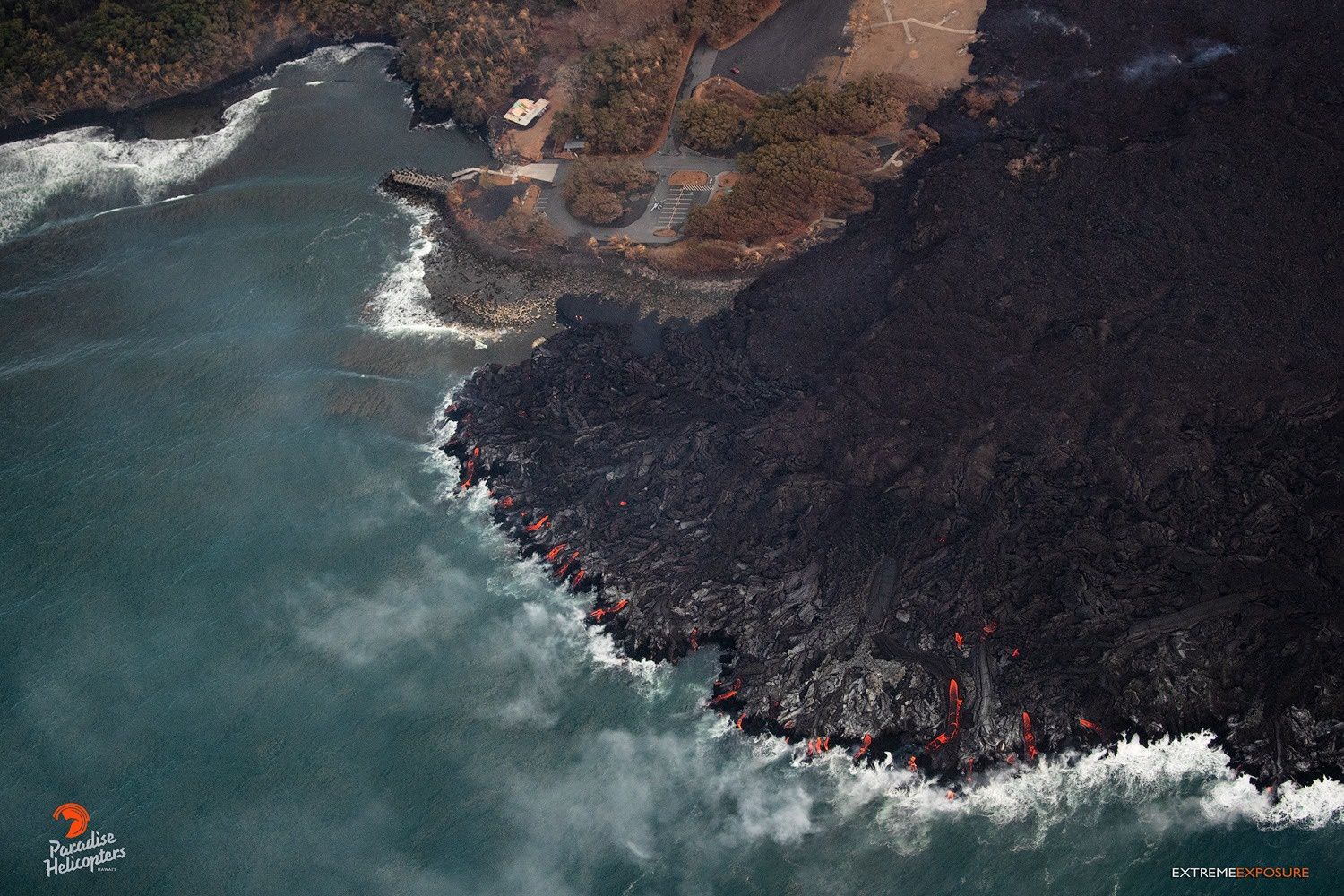 Kilauea - East rift zone - Activity on the rise near Pohoiki with many active lava entries - photo 06.08.2018 Bruce Omori
The crater of Pu'u O'o, collapsed since April 30, shows significant gas emissions; the level of sulfur dioxide is measured at a higher level than that observed in recent years, suggesting a future recovery in activity.
Source: HVO-USGS, Bruce Omori and Mick Kalber and the photographers cited.
Lahars, consecutive to constant rainfall on the Fuego, are observed in the Ceniza, Las Lajas and Seca barrancas.

They carry trees, blocks of metric size, and hot materials, with a strong emission of steam and smell of sulfur.
As the weather conditions are not going to change in the short term, other drainages are likely to experience such lahars, and the population close to these areas is invited not to stay in the barrancas and near the rivers.
Source: Insivumeh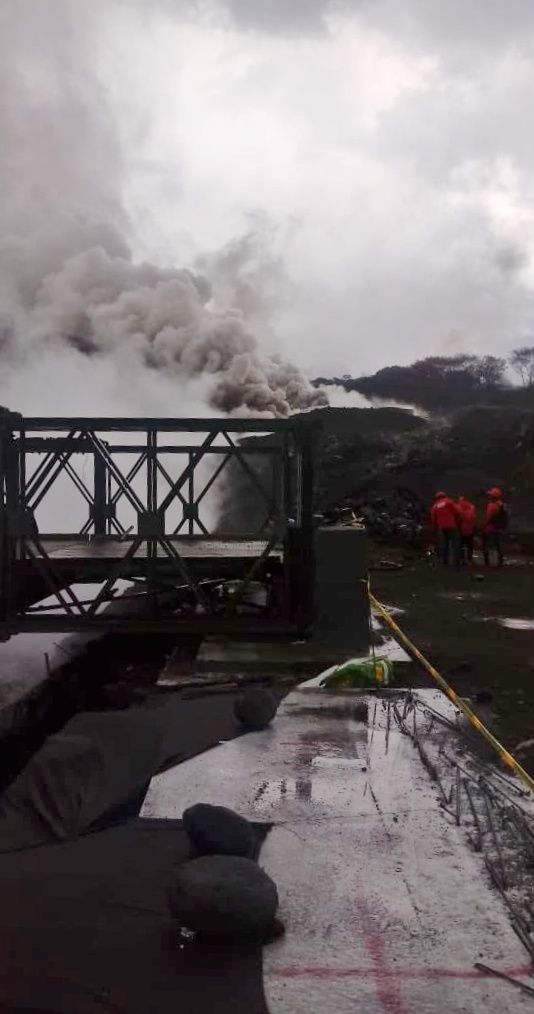 In Iceland, the ice breakup on the Skaftá River reached Ring Road No. 1, which it flooded west of Kirkjubæjarklaustur. Deviations are possible by a gravel road, which lengthens the route. Sulfur odors are reported in a large area in Südurland. The observed seismicity suggests high temperatures of the hydrothermal system under the cauldrons. The situation should return to normal within a few days.
Strong sulfur odors are reported on the Múlakvísl River from the Myrdalsjökull geothermal system. Gas detectors measured H2S this August 6, and travelers are cautioned to limit exposure to these gases at low points near the river.
Source: IMO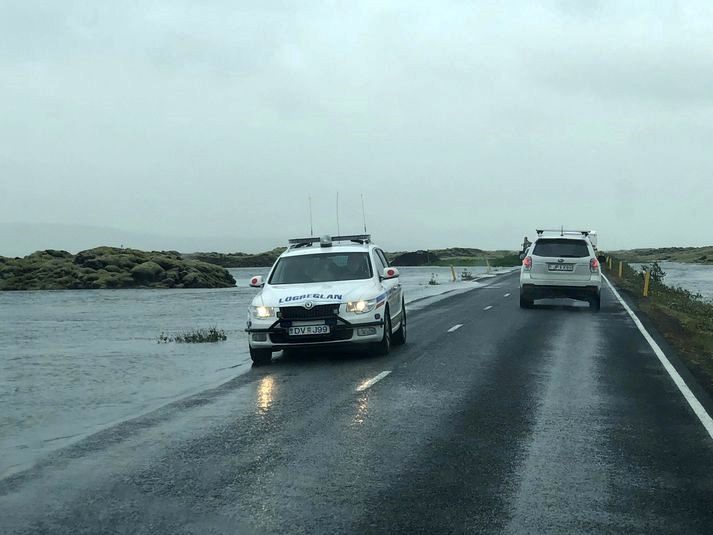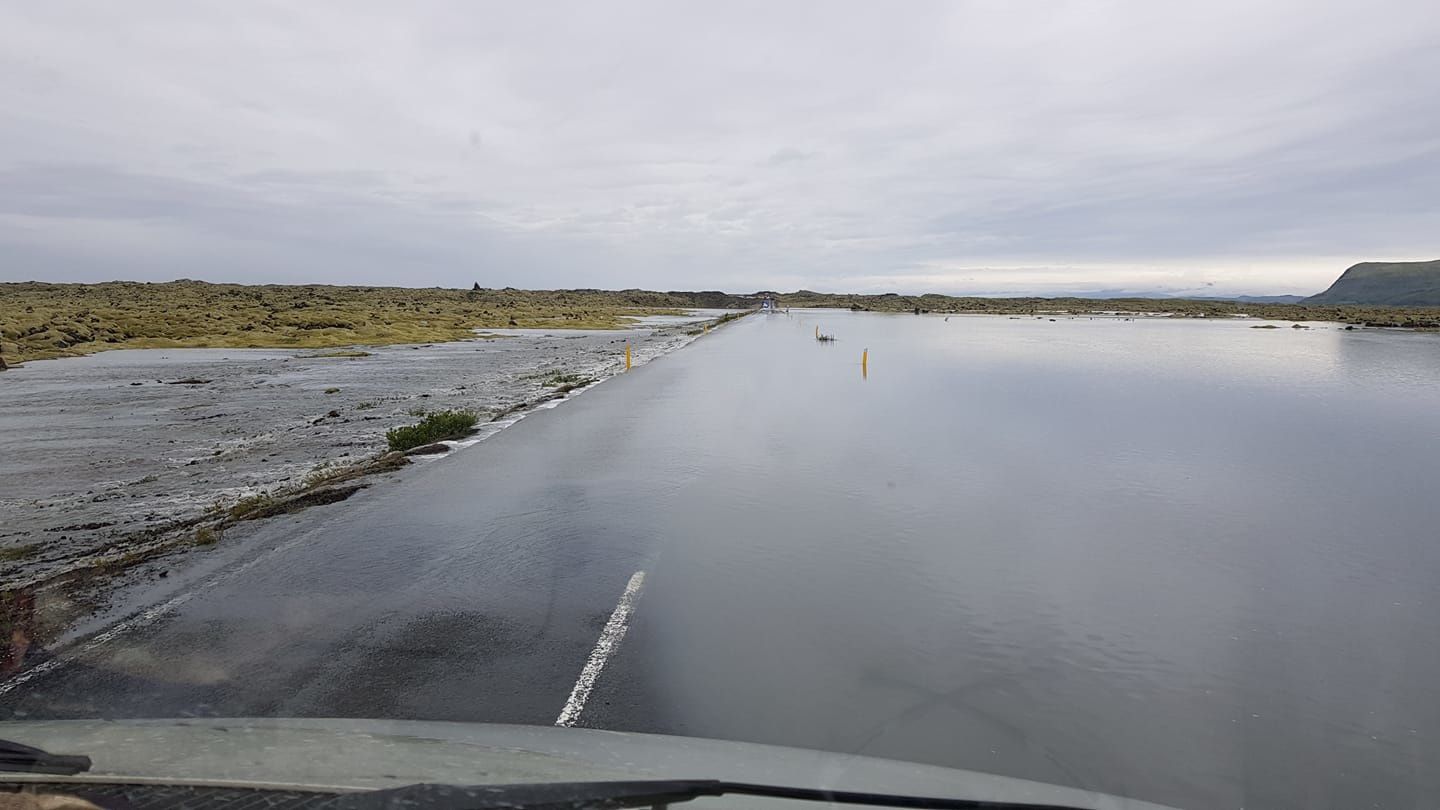 Iceland - Ice breakup on the Skaftá river, with ring road 1 closed and flooding - photo Safety travel