Publié le par Bernard Duyck
The JMA raised the Kuchinoerabujima alert level from 2 to 4 / evacuation preparation, this August 15, 2018 to 10:30 JST, following an increase in seismicity and release of volcanic gases.
An earthquake of magnitude 1.9 on August 15 has its hypocentre 5 km deep southwest of Shintake, about the same place as the earthquake that occurred before the eruption of May 2015 (VEI 3)
Sources: Japan Meteorological Agency - Geological Survey of Japan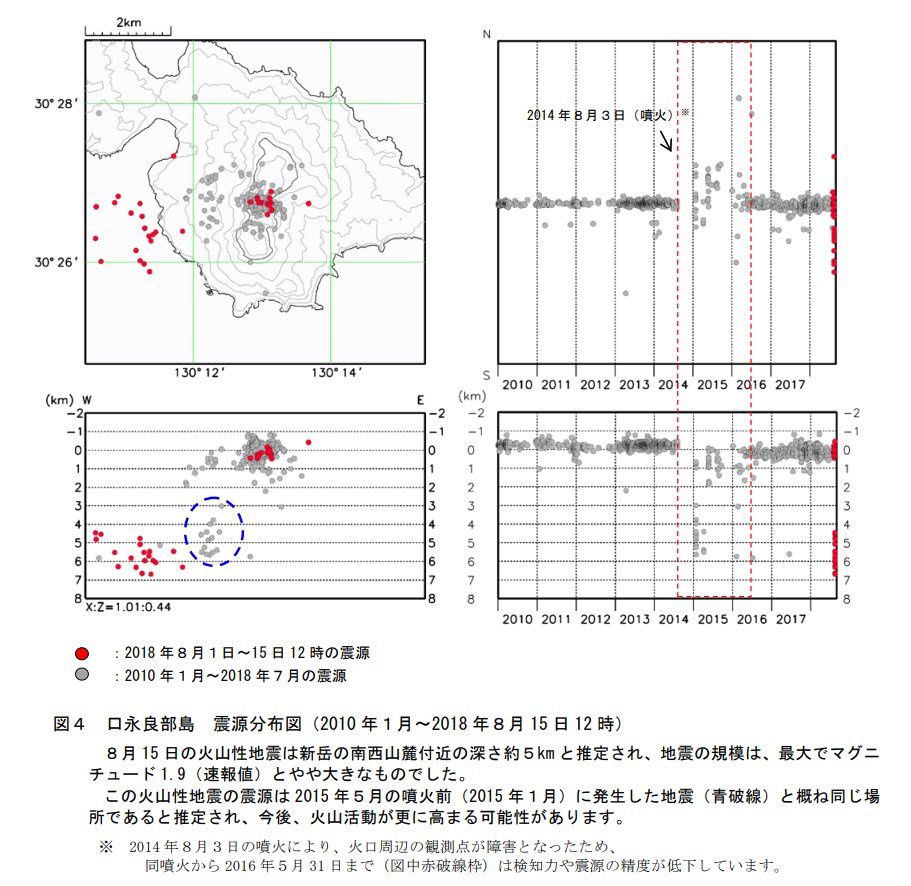 Map of hypocentres distribution of earthquakes affecting Kuchinoerabu Island (January 2010 - August 15, 2018, 12 hours) - Doc JMA
In Krakatau, a small drop in activity is visible on the synoptic table of seismicity.
On August 14, 62 eruption earthquakes, 33 emission / blast earthquakes, 38 shallow volcanic earthquakes, and one continuous tremor of amplitude from 1 to 9 mm (dominant at 2 mm) were recorded.
No observation during the day or during the night, because of the fog.
The activity level remains at II.
Source: PVMBG and Magma Indonesia
The Director General for Climate Change and Disasters told Radio NZ that all residents of Ambae Island have left following the order to abandon the Government.
Of the 10,000 residents, more than 3,000 have been evacuated to Santo, 2,600 are now on Maewo, the rest of the population has evacuated on their own means.
Source: NZ Radio
The PVMBG published a summary and explanatory table of the earthquakes that hit the island of Lombok at the end of July - beginning of August, resuming the localization of the various epicentres, the magnitude and the intensity of the felt of the earthquakes, and the local tectonics.
A provisional total of 658 earthquakes (main and aftershocks) are announced between 5 and 15 August at 6 am WITA by the BMKG.
Sources: PVMBG, BNPB, BMKG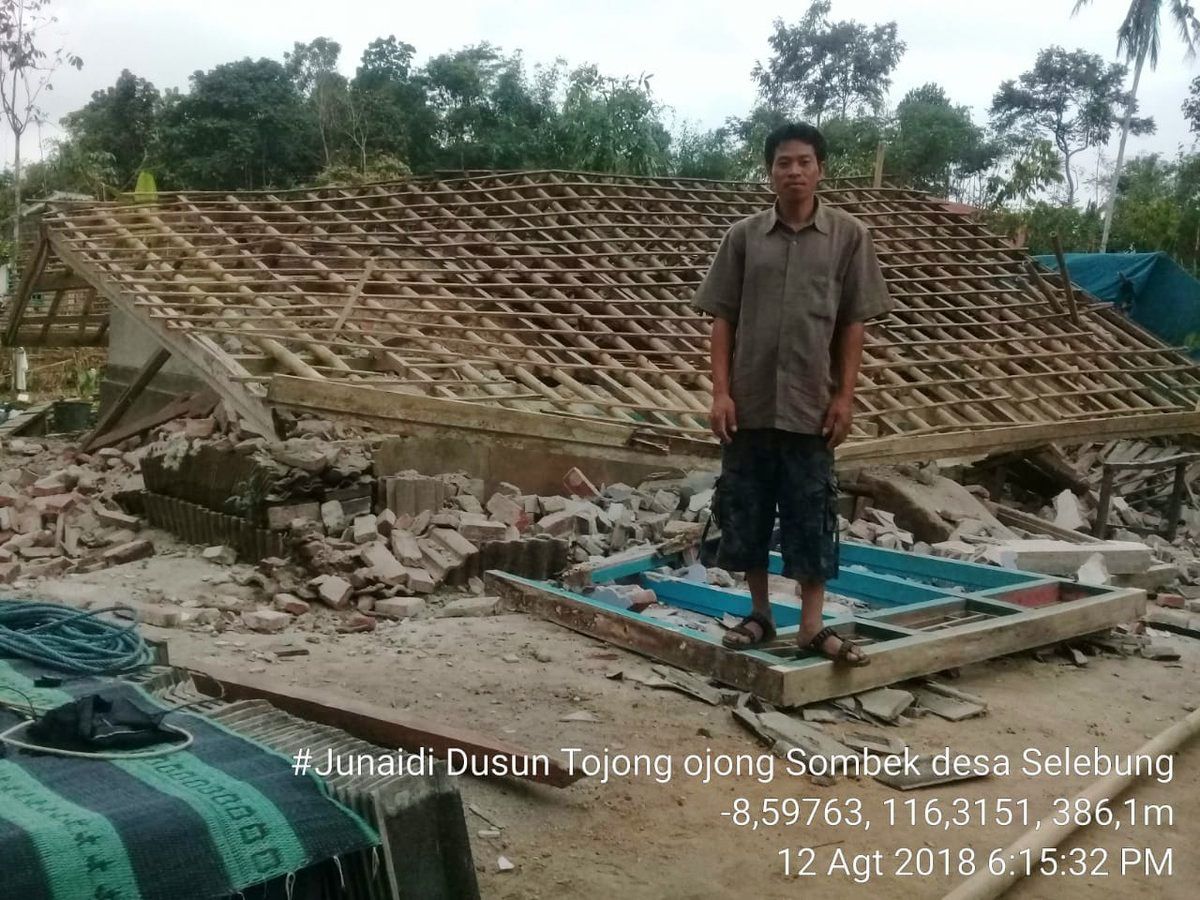 Lombok - Most of the destruction is due to the type of non-seismic construction of homes - photo in Selebung on 12.08.2018 / via BNPB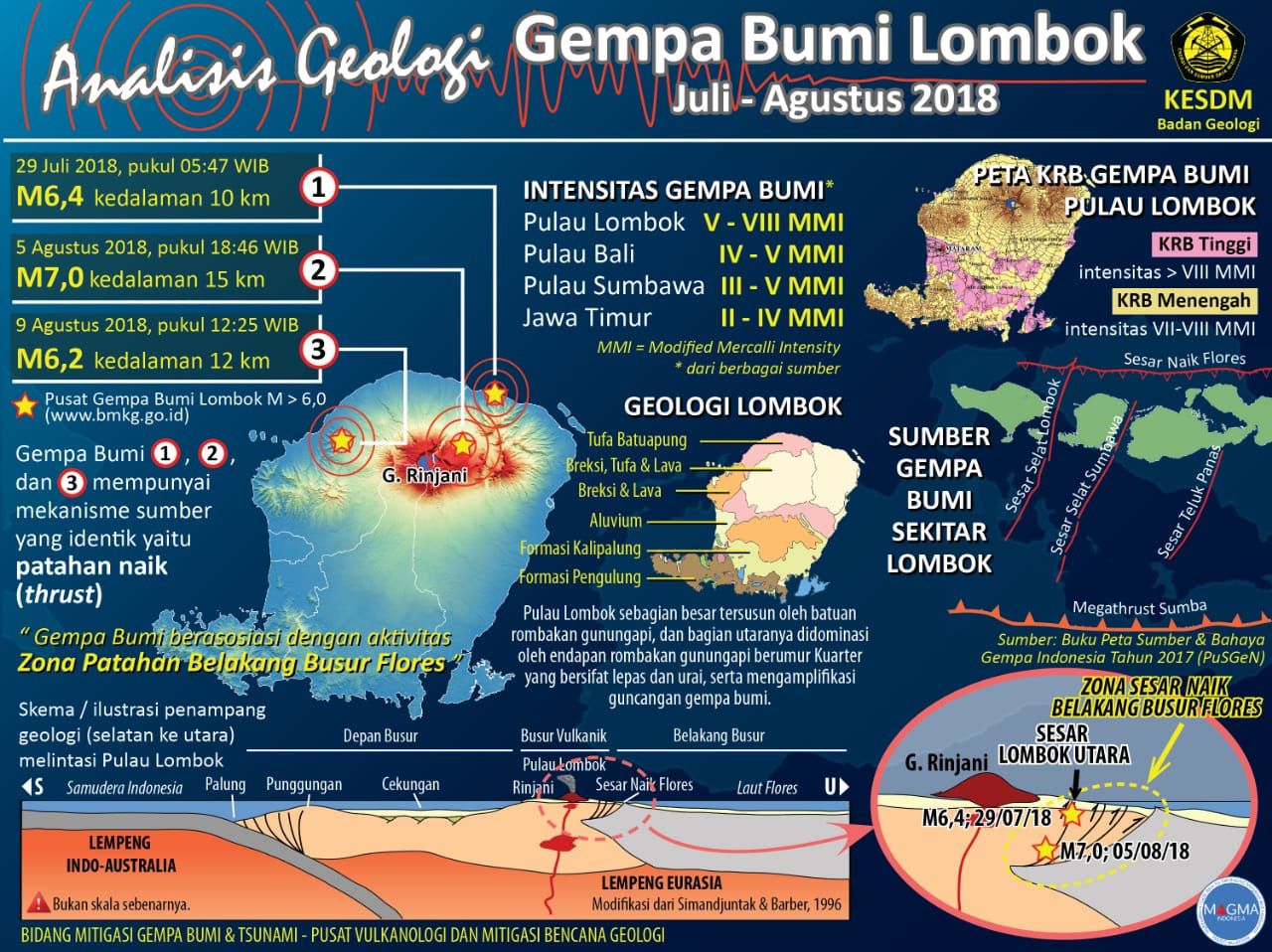 Lombok earthquakes July and August 2018 - location of epicentres, felt, and tectonics - Doc.PVMBG - one click to enlarge