Publié le par Bernard Duyck
Back on the eruption of Manam after the clarifications of the Rabaul Volcano Observatory.
According to the thermal anomalies, the activity must have started towards the beginning of August (see Mirova doc)
The paroxysm began on August 25, 2018 at 6 am local (20h GMT Friday), accompanied by a plume of ash and pyroclasts amounting to 15,000 meters asl.
The villages most affected by ash falls are located between Baliau and Kuluguma, northwest of this small island, barely 10 km wide.
According to the PNG National Disaster Center, two thousand people have evacuated or tried to do it, on the 9,000 inhabitants of Manam.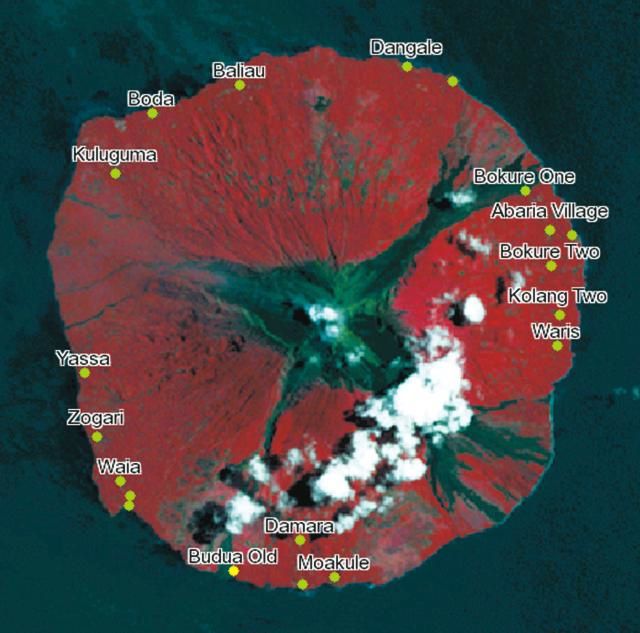 Manam - image in false colors and location of the various villages - the most affected by the ashes are in the quarter NO - PNG MAPSERVER / GVP
The initial phase of the eruption has passed, but the opening of a new vent suggests a more sustainable activity in the future.
VAAC Darwin issued a red code advisory for aviation. According to meteorologists, the ash cloud should dissipate within 12 hours.
Volcanic cloud detection remains uncertain in the region, due to strong tropical convection, but Nasa Aura OMI satellite has detected sulfur dioxide emission in the order of 20 kilotonnes (via Simon Carn / Michigan Technological University)
Sources: RVO, S.Carn, VAAC Darwin, Reuters Agency and PNG Press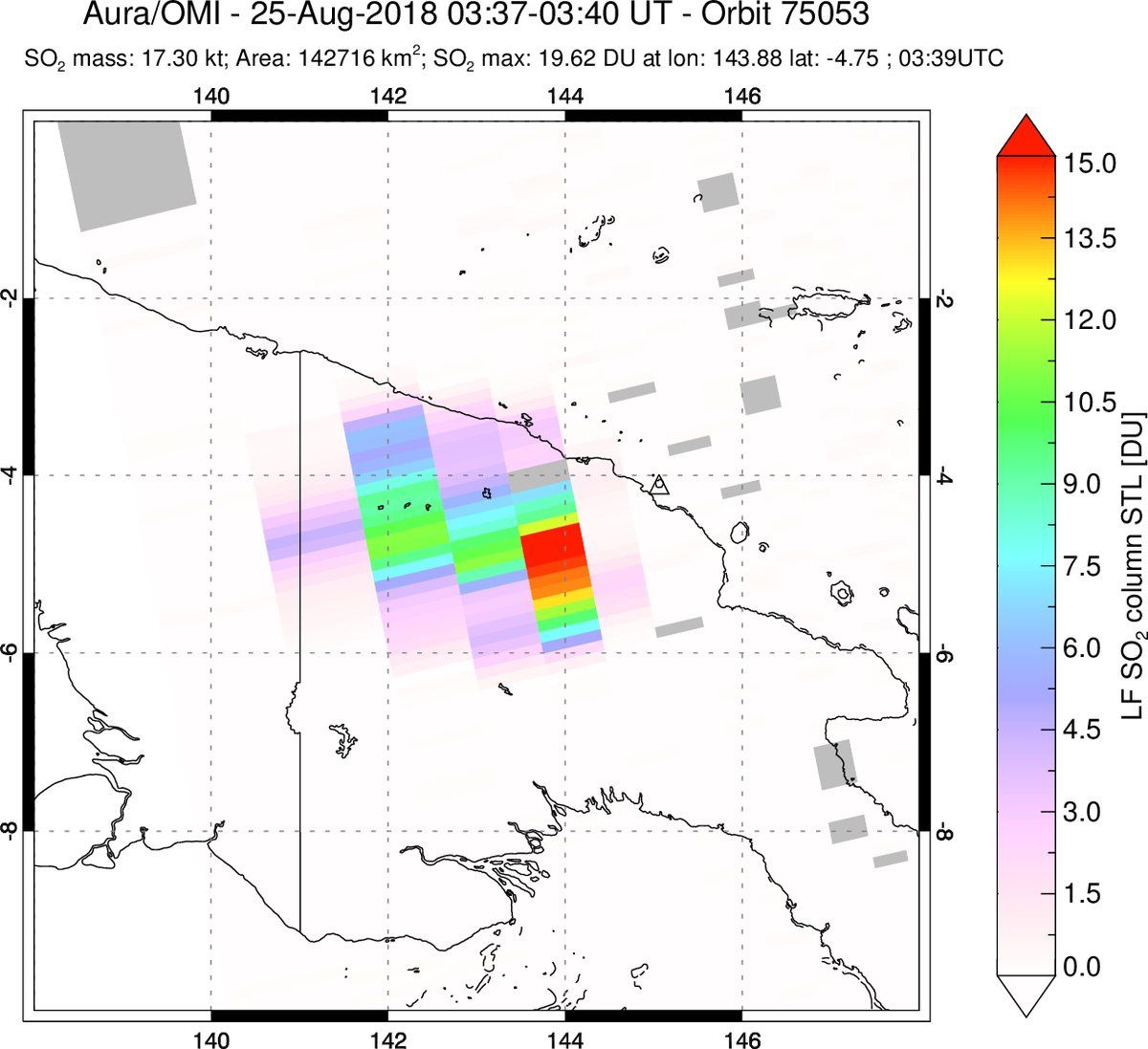 Manam - Sulfur Dioxide Detection on 25.08.2018 / around 7am local via Aura Omi / Nasa satellite - via S.Carn
The eruption of the new crater southeast of Etna, started August 23, continues, although it declined sharply this August 25.
Strombolian activity at two nearby vents produces a lava flow to the northeast and then to the Valle del Bove.
Source: Boris Behncke and the photographers mentioned