Publié le par Bernard Duyck
On Heard Island, one of only two active Australian volcanoes, an eruption appears to have started in late May-early June 2018 at Mawson Peak, summit of Big Ben volcano and highest point of the island.
The thermal anomalies revealed by the Mirova site and the images of the Satellite Sentinel 2 show a hot spot at the top and episodically on one side of the Mawson Peak, due to a lava flow.
These thermal anomies are considered intermittent, with clear episodes of greater activity in 2016 and September 2017. According to the GVP, the eruptive activity began in September 2012 and is still ongoing.
On August 7, 2018, the moderate to low thermal anomaly oscillated between 12 and 1 MW. After a lull of ten days, a moderate activity resumed, as the thermal anomaly testifies that went up again on August 28th and 29th, oscillating between 9 and 20 MW.
Sources: Mirova & Global Volcanism Program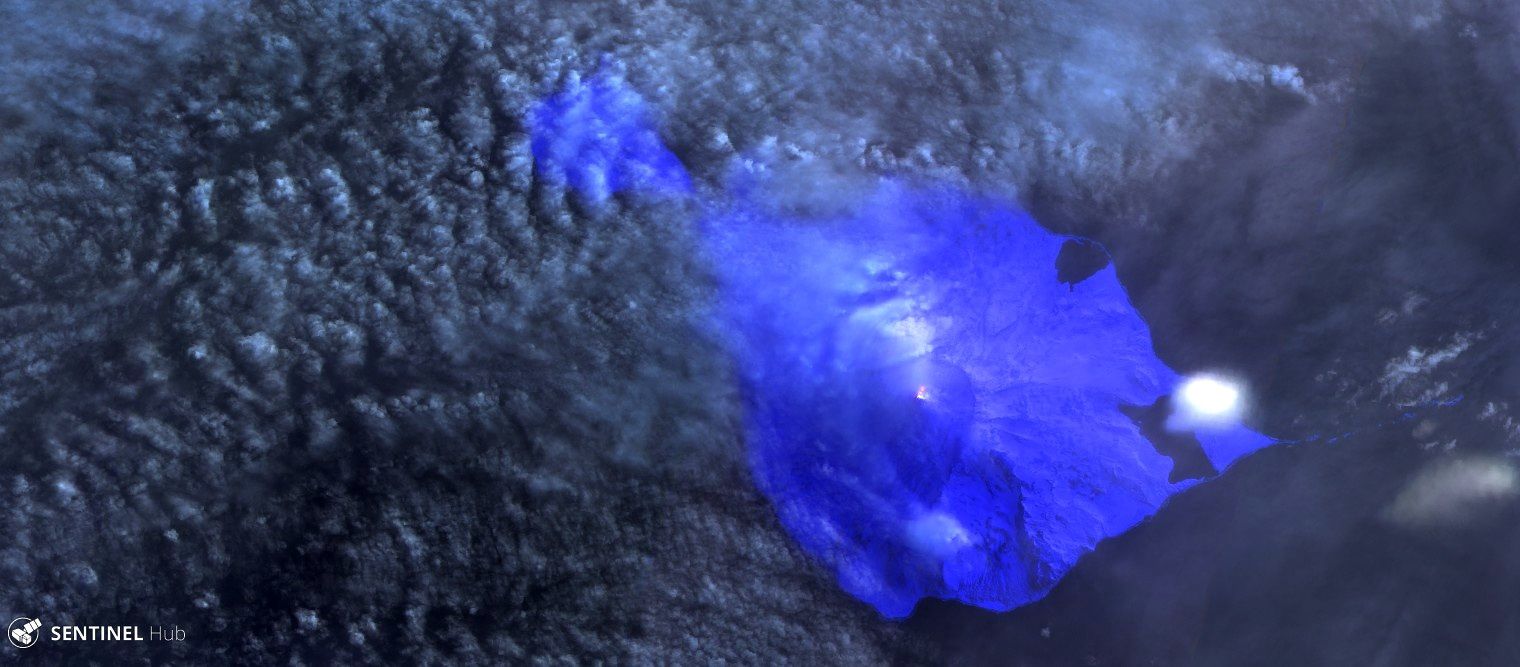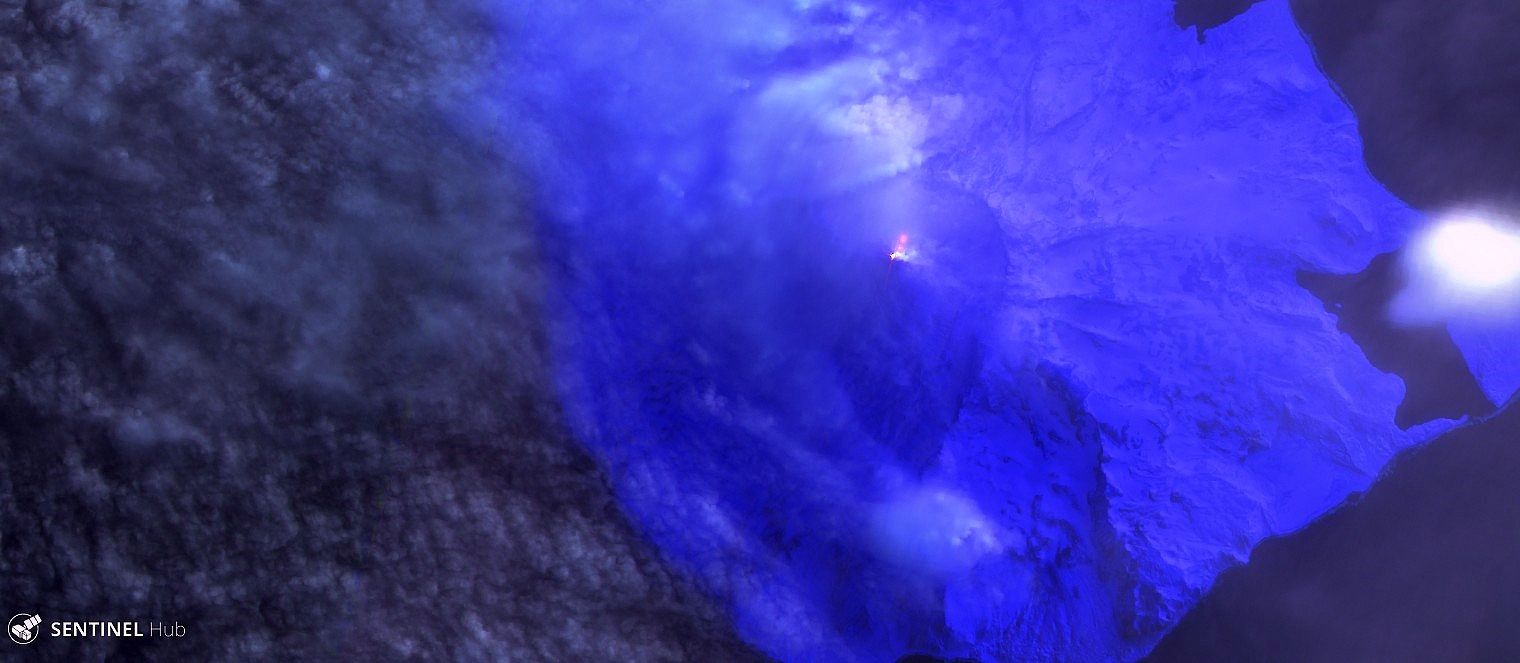 Heard island - Mawson Peak - the active crater (yellow point with degassing) and lava flow (red traces) - a click to enlarge - image Sentinel-2 image bands 12-11-8A / 02.08.2018
On Java, Merapi's top lava dome continues to grow.
In ten days, his measurements have varied. On August 18, he was 52 meters on 25 m., and 10 m. height ; on August 28, its dimensions rose to 78 m. on 43 m. for 25 m. height.
The volume is estimated this August 29 to 50,000 m³, with a growth rate of 5,200 m³ per day.
The PVMBG maintains the alert level at 2 / Waspada, with a 3 km no-go zone.
Source: PVMBG
At Kilauea, activity is stalled in the East rift zone: no more incandescence visible in the cone on crack 8, and the lava no longer enters the ocean.
Sulfur dioxide emissions have drastically reduced in the rift zone and at the summit.
With the passing of the tropical storm Lane, the black sand beach, that closed the access to the sea to Pohoiki, still progressed along the coast, under the action of the waves.
Sources: HVO-USGS and Hawaii Tracker.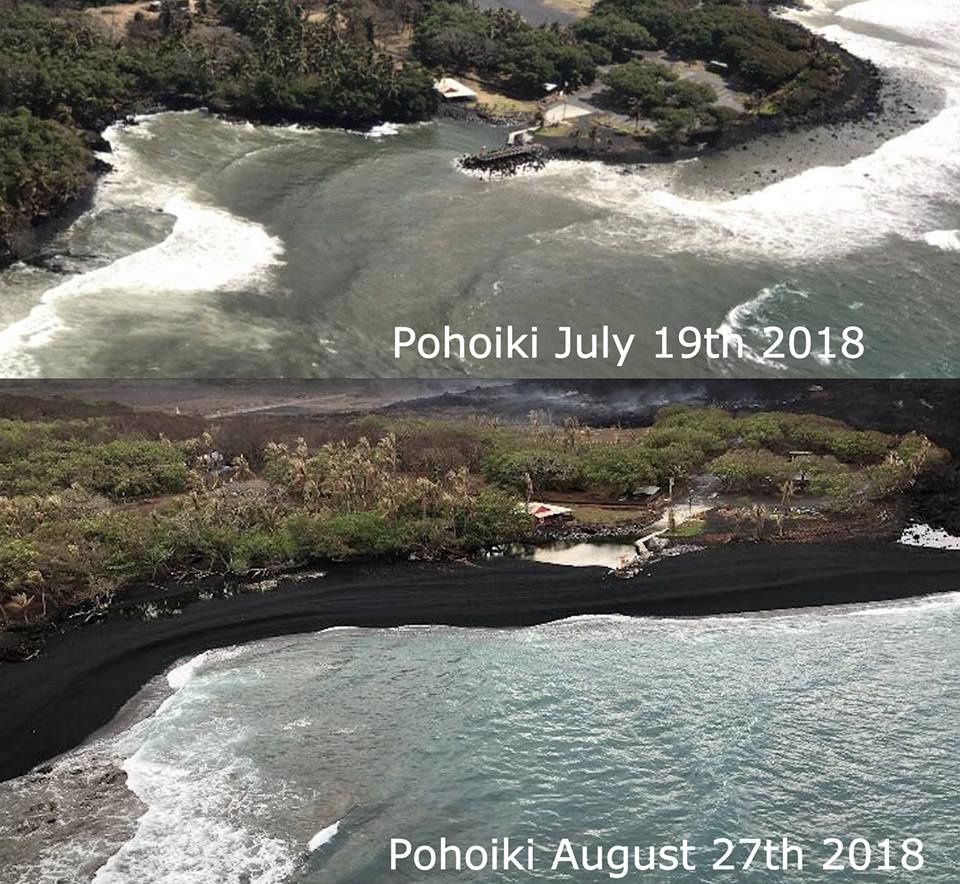 Pohoiki - Isaac Hale Beach Park -  situation on July 19 and August 27, 2018 - photo Ryan Finlay via Hawaii Tracker