Publié le par Bernard Duyck
A new lava dome is growing in the fracture intersecting the location of the 2010 dome at Merapi.
It marks an eruptive phase tending to be more effusive.

A BPPTKG press release recalls the chronology of Merapi's recent activity.
Two phases of increased seismicity are noticed on July 18 and 29, 2018.
On August 11 at 5am, a major earthquake occurs, with rumblings heard by the inhabitants of Deles.
On August 12 on photos obtained by drone, we see new materials in the middle of the fracture intersecting the lava dome of 2010.
On August 18, a direct observation of the summit confirms the existence of a new lava dome, which was probably established from August 11, marked by a major earthquake. It measures 55 meters by 25 meters and exceeds the surface of the pre-existing dome by 5 meters. A hot spot is measured at a temperature of 165.6 ° C.

The level of activity remains at II / Waspada, with a prohibited area of ​​3 km radius around the summit.
Sources: BPPTKG press release 18,08,2018 / 17h WIB, PVMBG and Magma Indonesia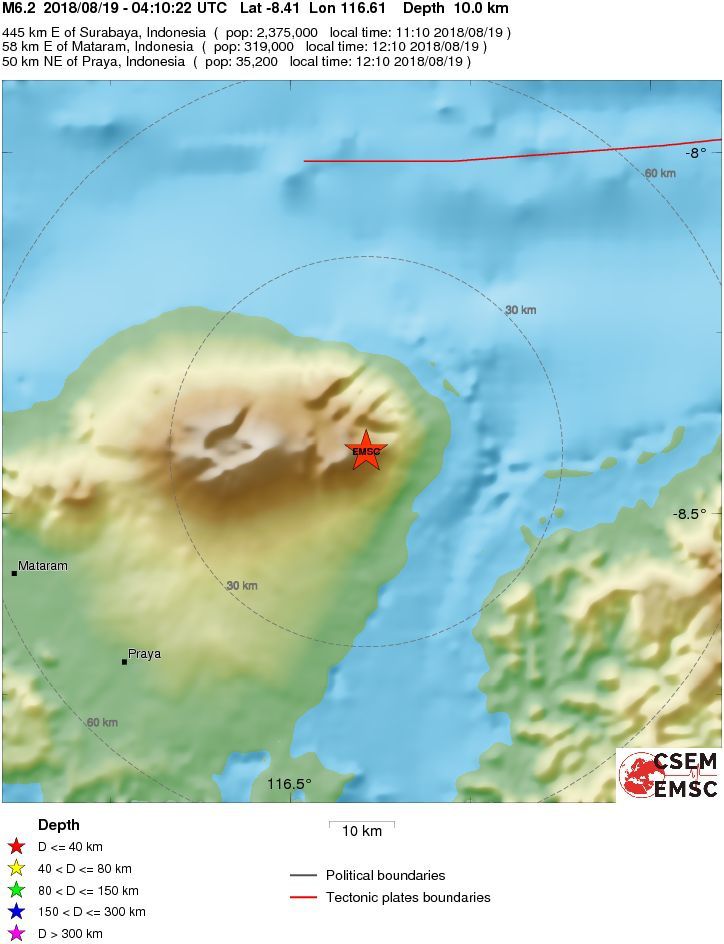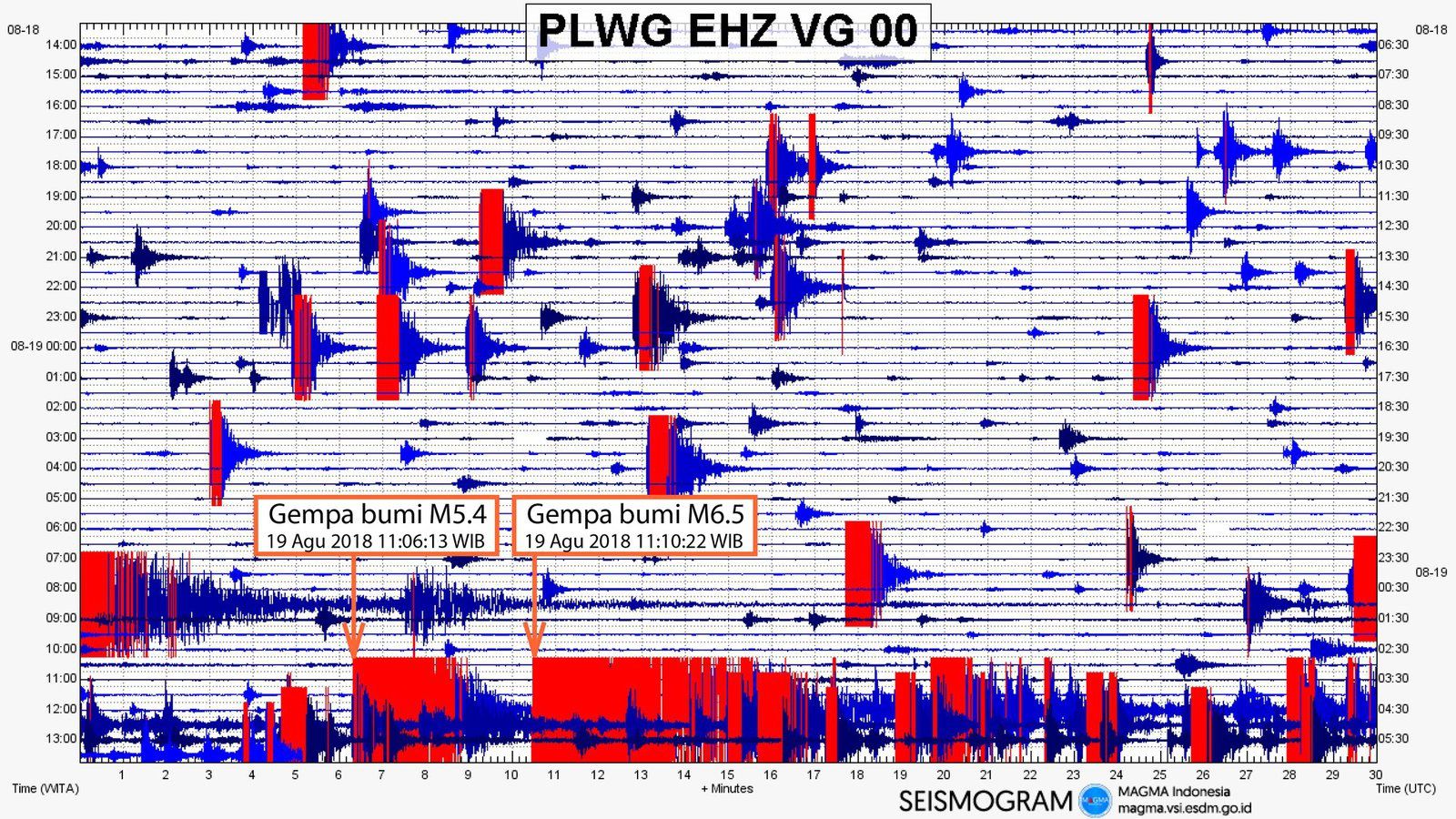 Lombok - earthquakes of 19.08.2018 / EMSC, and Rinjani seismogram of the earthquake with the most important earthquakes / Magma Indonesia
On the island of Lombok, new earthquakes of magnitude 5.4 and 6.5 marked the north-east of the island on August 19, respectively at 11:06 and 11:10 WIB. Its hypocentre is located at a depth of 10 km; it was felt on Lombok and Bali.
Following the earthquake, landslides occurred on the flanks of Rinjani.
Sources: PVMBG, Magma Indonesia, BNPB and EMSC
In Fuego, volcanic activity remains moderate with 6 explosions, accompanied by ash plumes at a height of 4,100-4,200 meters asl, drifting to the northwest and west; low avalanches are reported towards the Cenizas barranca.
The heavy rains remobilized the ashes and caused a lahar in the barranca Honda.
Sources: Insivumeh, Conred and UPV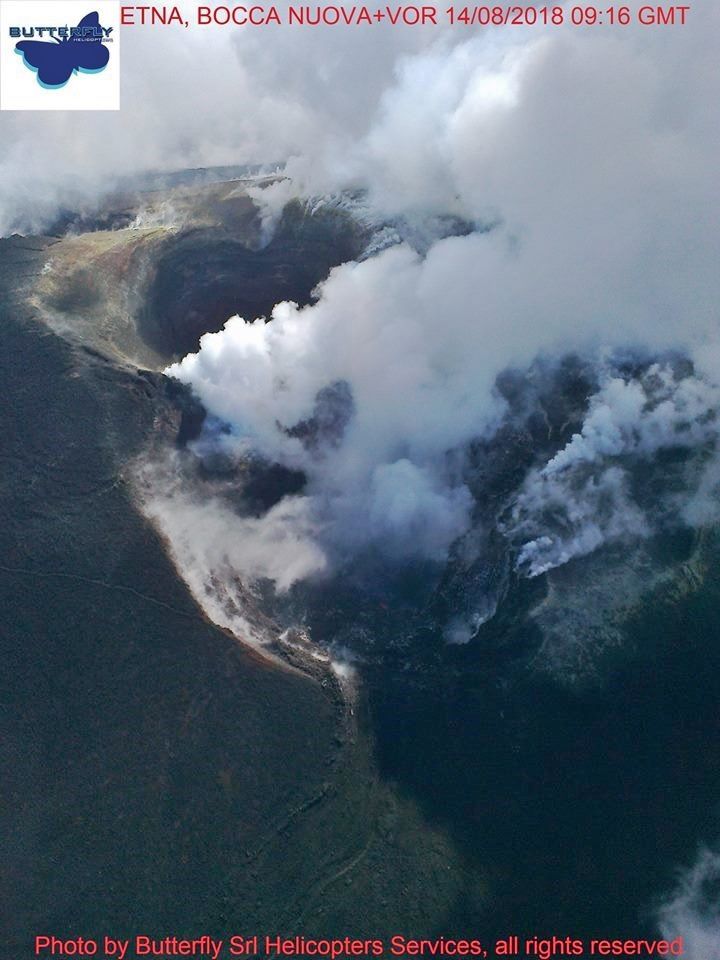 Etna - The Bocca Nuova and Voragine during the flight on 14.08.2018 / 09:16 GMT photo Joseph Nasi / Butterfly Helicopters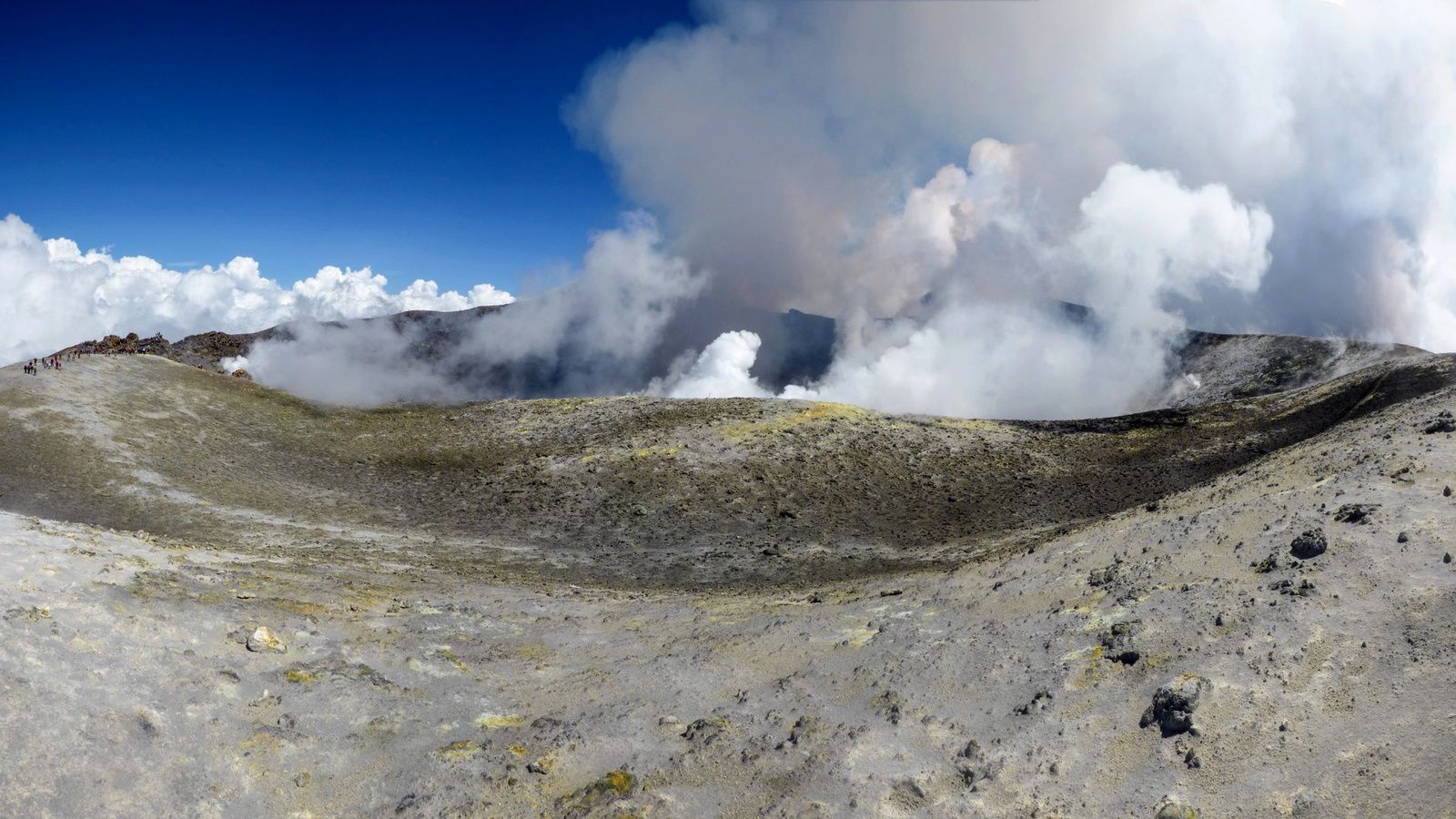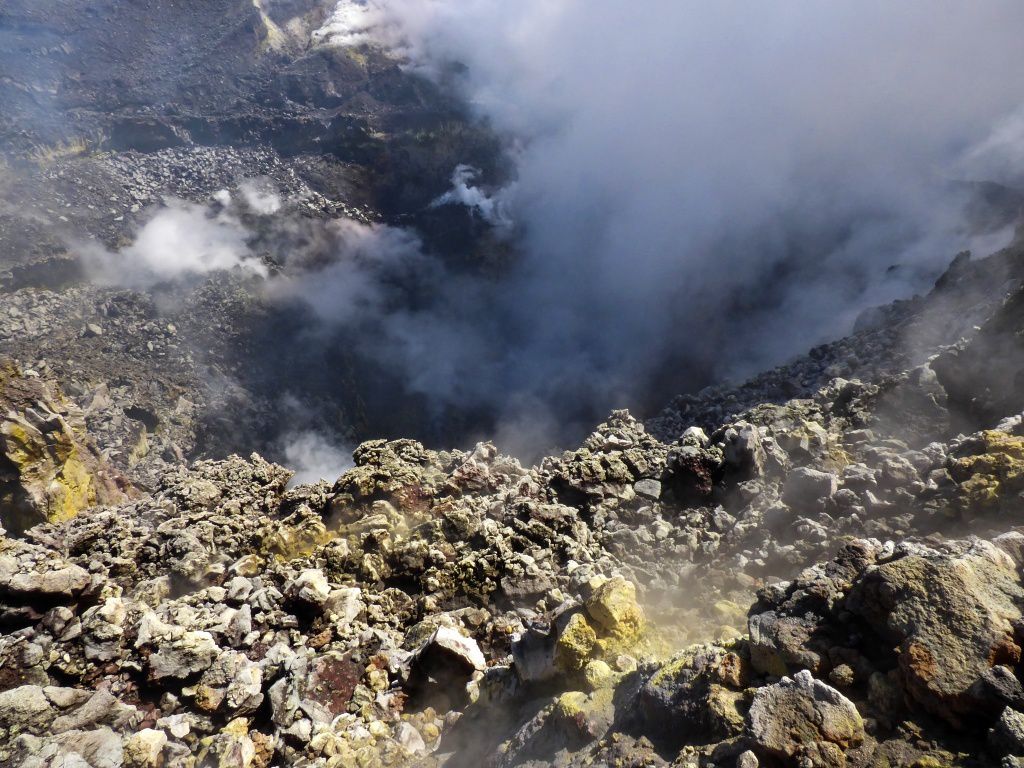 Etna - panoramic view of the summit crater of Bocca Nuova and view in the crater - photos 17 and 18.08.2018 / Gio Giusa
Etna remains marked by a short week of Strombolian activity at the Bocca nuova; An incandescent mouth is visible in the crater with the physiognomy for the least tortured, and animated by an important degassing.
Sources: Gio Giusa & Joseph Nasi / Butterfly helicopters