Publié le par Bernard Duyck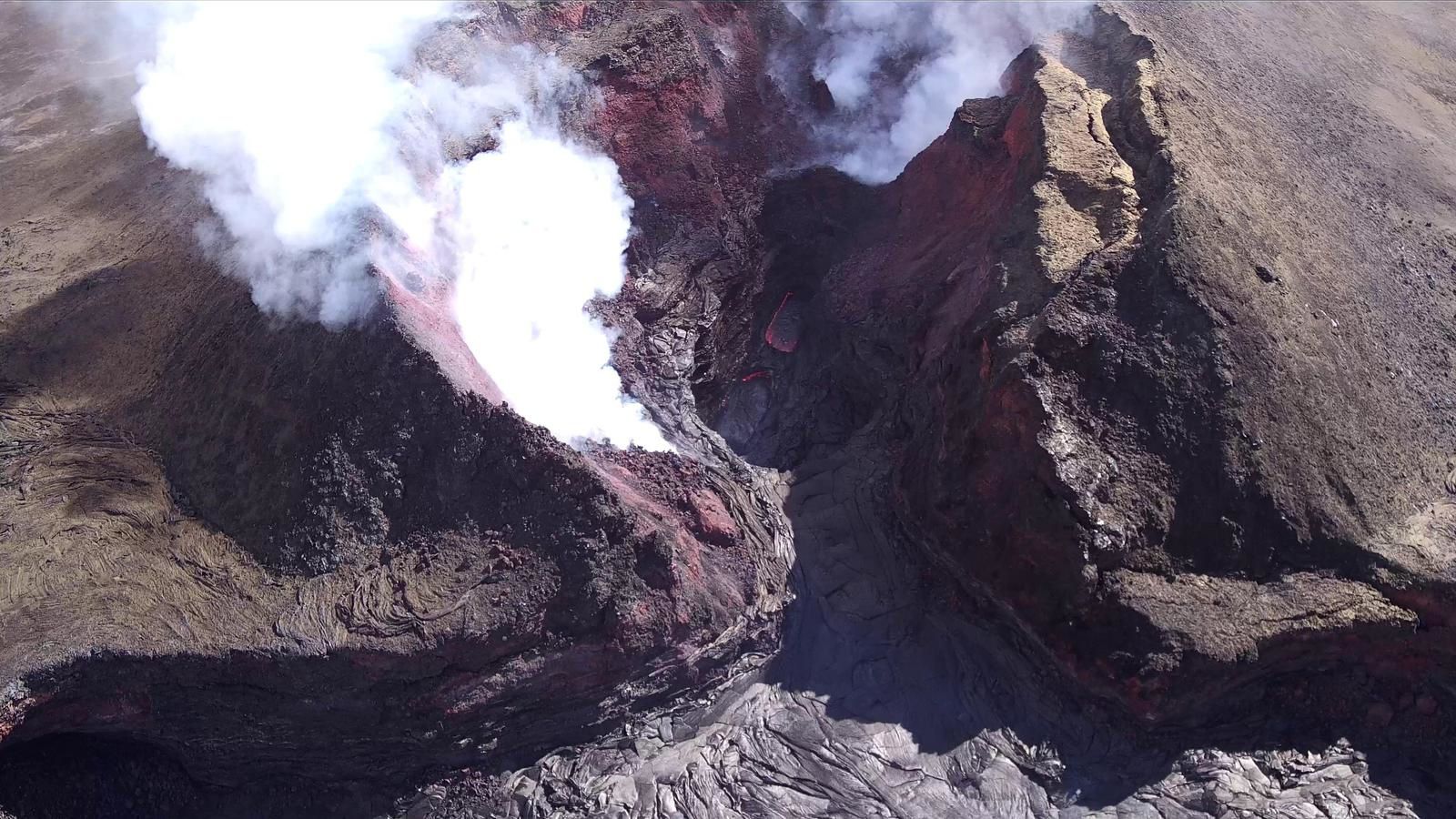 Kilauea East rift zone - the cone on fissure 8 contains only two small areas where the lava is deep in the crater - photo 11.08.2018 / USGS - a click to enlarge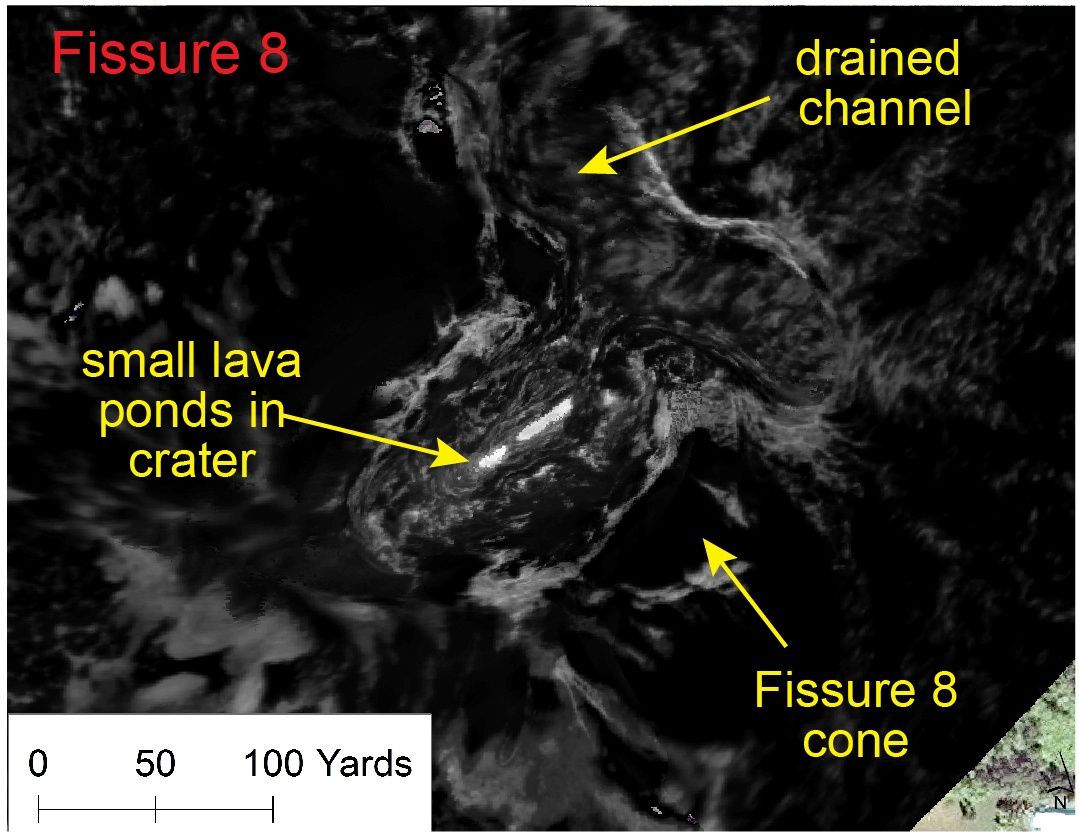 Kilauea East rift zone - thermal image of cone on fissure 8 and drained channeled flow - Doc. USGS 11.08.2018
Calm continues in the East Rift Zone of Kilauea. A gas plume overcomes the cone on fissure 8, the lava channel has no longer visible lava, and red is only present in seeps at the entrances to the ocean near Isaac Hala beach park.
The black sand, freshly created at the meeting of the molten lava with the waters which pulverize it, is transported towards the south-west by the littoral currents; he gradually advanced and plugged the bay at Pohoiki, which is now cut off from the ocean. What will happen in this pond so formed, because it is probably fed by hot and cold underwater springs near the boat ramp.
The eruption is over, or does it just pause ... only Pelé knows the answer!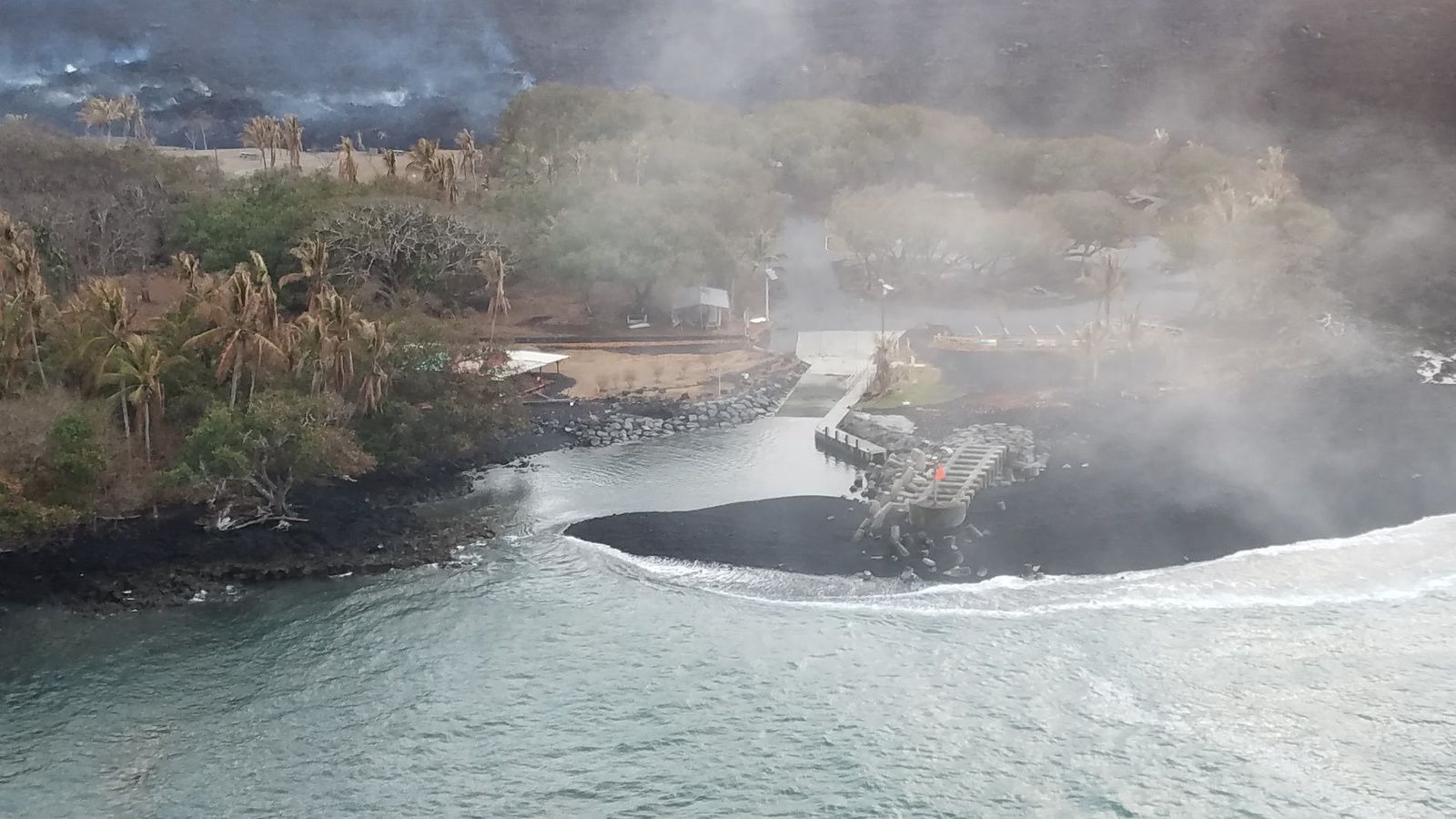 Kilauea East rift zone - black sand and fragments have been transported by currents to form a dike that closes the bay at Pohoiki - photo 11.08.2018 / USGS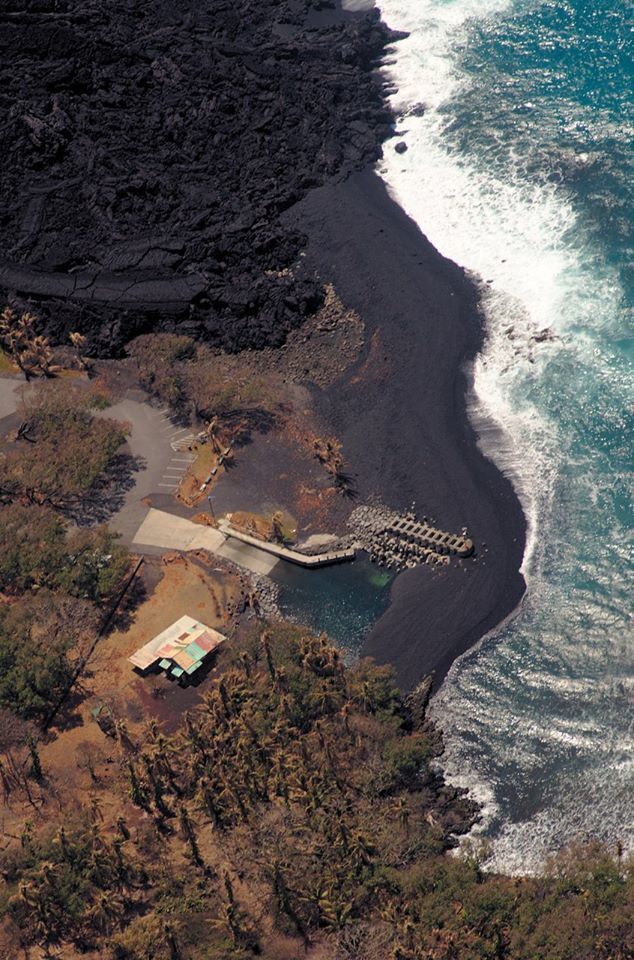 Kilauea East rift zone - black sand completely closed access to the boat ramp at Pohoiki - photo 12.08.2018 Ryan Finley via Hawaii Tracker
A team of scientists from the University of Hawaii returns from a four-day investigation of the effects of the eruption on marine life near Kapoho and surrounding areas.
Satellite images reveal high levels of chlorophyll near the eruption zone, indicating a proliferation of photosynthetic microorganisms at the base of the marine food chain.
The recovery of marine drones released at the end of June along the coast will complete the data.
Water samples are still being analyzed, but researchers believe that lava and ash, enriched with iron and phosphorus, act as a fertilizer for growth.
Sources: HVO-USGS and University of Hawaii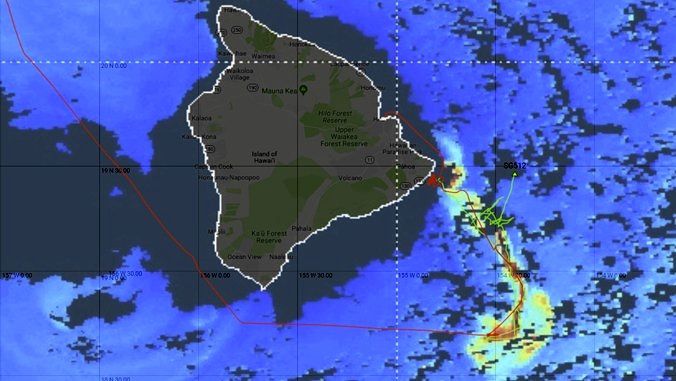 Kilauea -  Spotted by Satellite in August 2018 phytoplankton blooms  following Kilauea eruption - Credit Lance Fujieki / Hawaii univ.
The use of satellite images for monitoring eruptions or strong earthquakes, as here in the study of deformations following the Lombok earthquake, has allowed scientists from NASA and the California Institute of Technology to show that northwest of the island near the epicenter, failure of the fault raised the soil by 25 centimeters. In other places, it dropped 5 to 15 cm.

Other images show that the Rinjani lost parts of its summit, which caused the devastating landslides of August.
Sources: Nasa, Caltech, Sentinel Copernicus and Amos GDSM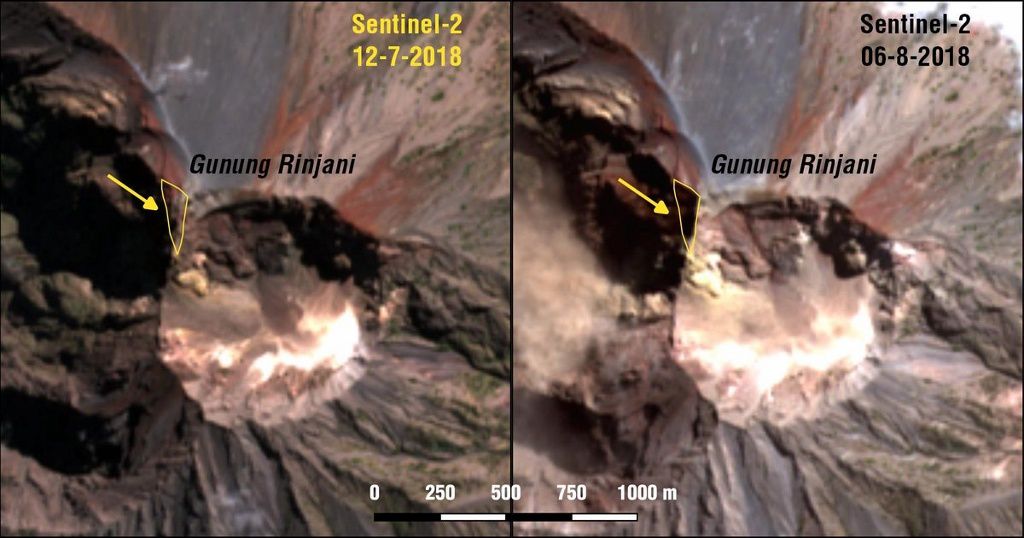 Rinjani - Morphological changes of the summit following the August earthquake of M 6.9 - Doc. Sotiris Valkaniotis / Imagery and 3D view using Sentinel2 & ALOS GDSM.
At Pacaya, Strombolian activity continues at Mackenney crater, with explosions 10-25 m above the crater, feeding a lava flow towards Cerro Chino.
Source: Insivumeh
BiTV video posted on the 10.08.2018