Publié le par Bernard Duyck
The USGS reports the presence of a small lava pond deep within the cone on fissure 8; the information comes from an overview performed on 25.08 by the Hawaii County Fire Department.
Hurricane Lane, which has since been degraded in a tropical storm, had only slight effects on the eruptive phenomenon : a few minor rock falls affected the summit of Kilauea, and intensified the steam emissions at Pu'u O'o and vents from the East Rift Zone, where a veil of vapor can mask the lava field as a result of the interaction of the rains with the still hot flows. Most of the monitoring stations in the eastern part of the island do not communicate anymore, without strongly penalizing the observatory's ability to follow the volcanic conditions.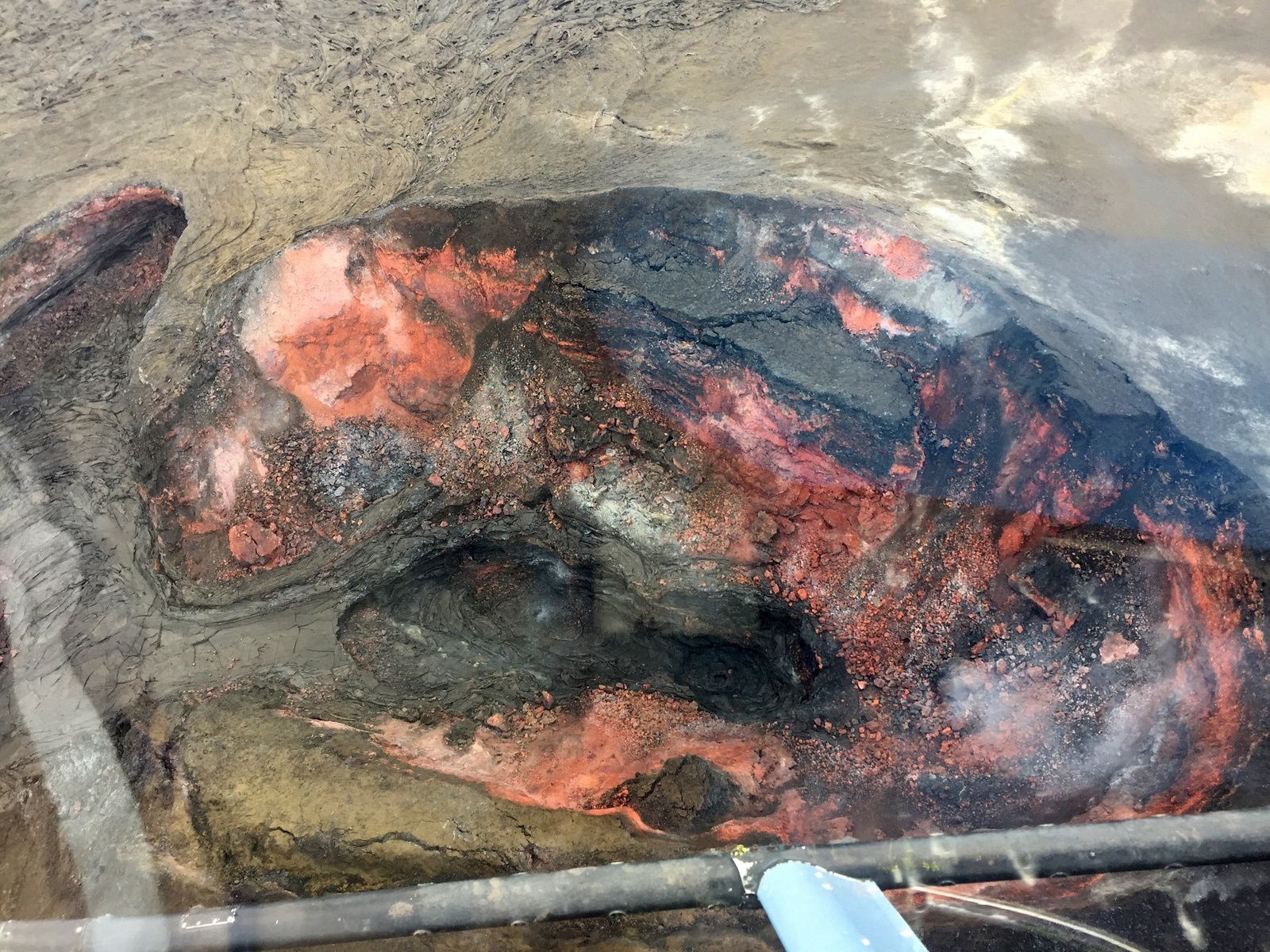 Kilauea - East rift zone - last clear photo of the cone on fissure 8, with the bottom encrusted, on 21.08.2018 - USGS photo
The heavy rains associated with the storm Lane have caused the cut of many roads, landslides and floods on the eastern part of Hawaii ... and the forecasts are not good for this Monday and Tuesday.
Sources: HVO-USGS; Bruce Omori and Mick Kalber.
Aerial views of the floods on Hilo on 25.08.2018
At Merapi, the lava dome continues to grow at a slow pace; on August 26, it reached the volume of 36,000 m², with a daily intake of about 4,000 m³.
The activity level remains at 2.
Source: PVMBG & BPPTKG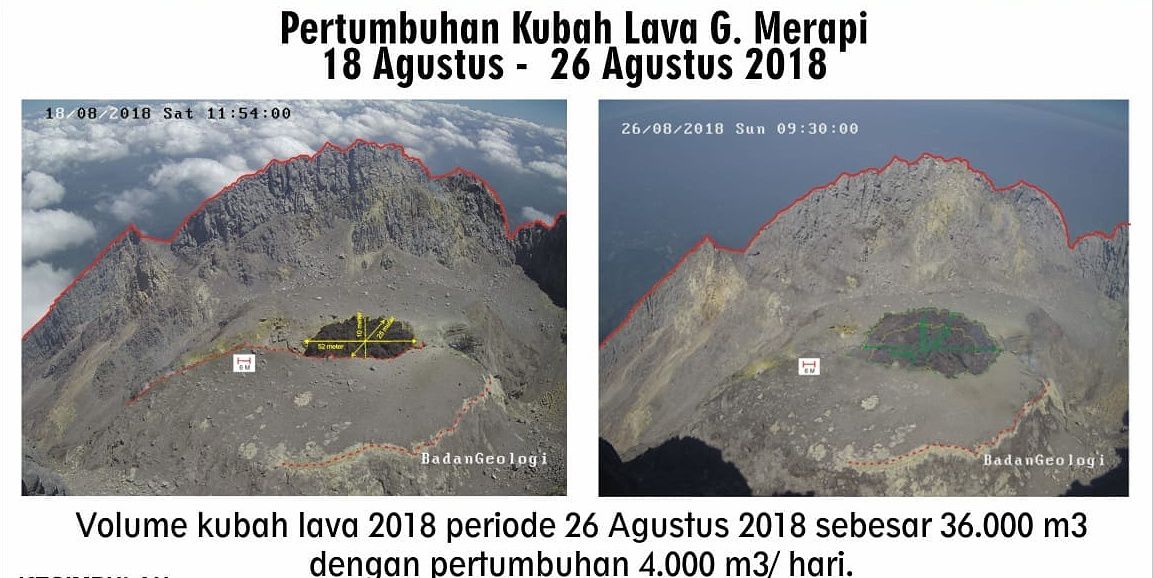 Merapi - comparative situation of the dome between 18 and 26.08.2018 - Doc.BPPTKG - a click to enlarge
The situation of Etna has returned to that of before August 23, according to Boris Behncke, who reports small explosions at the "puttusiddu", the easternmost mouth of the new crater southeast, and a glow at Bocca Nuova, on August 27 in the morning.
He hopes for better visibility to see the morphological changes caused by recent activity.
To be compared as soon as possible with the map of the summit craters established by the INGV on August 23, where the two eruptive mouths of the new crater southeast active from the evening of August 23, 2018 are highlighted with the mentions in orange color . The red dots indicate the eruptive mouths that have been the site of eruptive activity in recent days, the oranged, has a mouth with a possible eruptive activity and the yellow dot, a mouth degassed but without eruptive activity.
Sources: Boris Behncke and Doc. INGV Vulcani