Publié le par Bernard Duyck
Cenapred recorded a series of exhalations at Popocatépetl on 31 July from 03:07; emissions of gas, ashes and incandescent fragments lasted three and a half hours.
During the explosions, the incandescent fragments reached up to 400 meters above the summit.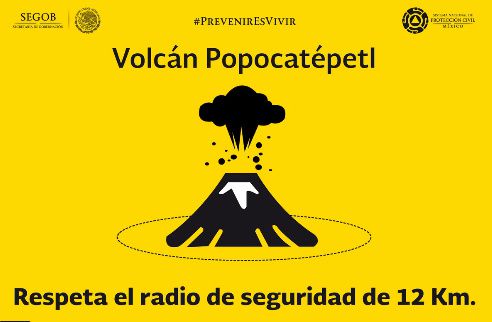 The eruptive column reached 2,000 meters above the crater, before dispersing to the west southwest, and generating ash falls on Amecameca, Acuautla Ecatzingo, Ozumba and Tepetlixpa.
Seismic activity then decreased to return to baseline levels, but steady gas emissions continued.
According to the Director of Cenapred, this activity would be due to the destruction of the dome, followed by the production of fumaroles and ashes.
Source: Cenapred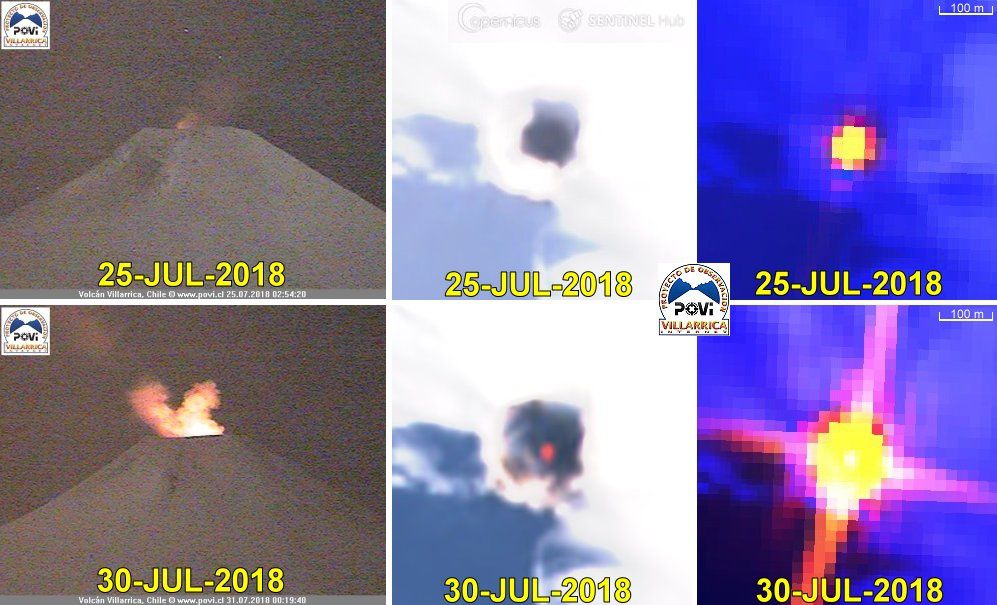 Villarica - Comparative images of terrestrial and satellite observations between 25 and 30 July. - Doc. POVI / Copernicus
In Chile, three volcanoes had a notable activity yesterday: Villarica, Nevados de Chillan and Copahue.
The Villarica lost much of its snow and ice cover, following an increase in its internal temperature. Ashes and lapilii are observed on the eastern edges of the crater.
Source: POVI / Werner Keller
At the Nevados de Chillan complex, plumes of light gray gas are observed intermittently during the day; at night, incandescence can be seen associated with the degassing of high temperature produced by the Nicanor crater, and the ejection of materials around the crater.
This activity is related to the slow growth of the lava dome within the active crater, and its dynamism.
A possible major eruption remains possible, which justifies the level of alert Naranja and prohibited areas in force.
Source: Sernageomin
The Copahue, on the Argentine-Chilean border, is the seat of steam and ash emissions, observed in the afternoon of July 31 and the following night.
This activity remains within the current alert level in Amarilla.
Source: Sernageomin
In Rinjani, the BNPB reports that all hikers were evacuated between 27 and 31 July; of the 1,226 people present, there were 696 foreigners of 26 different nationalities, and 530 Indonesians.
The interferograms made by ALOS-2 show a surface deformation of the northern part of Lombok Island; they are under examination to see a possible surface break at the level of the volcano.
The PVMBG does not report any changes in volcanic activity. The alert remains at II / Waspada
Sources: PVMBG, BNPB, GSI / ALOS 2