Publié le par Bernard Duyck
Ebeko, in the Kuril archipelago, continues its explosive activity in recent days; it is described as moderate and is accompanied by ash plumes rising to 5,000 meters, before drifting over 110 km. southeast of the volcano on August 30th, and eastward on August 31st.
A moderate emission of gas and steam, with some ashes continuing, could affect flights at low altitude and Severo-Kurilsk airport.
Source: KVERT & Sakhalin info

Closed for 16 months due to volcanic activity and subsequent renovation, the Poas Volcano National Park reopened this Wednesday, August 29th.
Safety will be ensured by real-time gas measurement systems, shelters, helmets and masks. Visitors will only be allowed 20 minutes on the crater point of view, and limited to groups of 50 people.
The new security facilities, valued at $ 135,000, were financed by an exchange programof debts against nature with the United States.

The Ovsicori recorded an eruption on August 31, 2018 at Rincon de La Vieja, lasting 2 minutes. The height of the plume could not be estimated due to poor visibility.
Source: Ovsicori, RSN and Poas National Park.
After a reduction in the frequency of their flights, following the eruptive break of Kilauea, followed by bad conditions due to hurricane Lane, here are recent photos of Mick Kalber and Bruce Omori.
The cone on the fissure 8 and the different other fissures emit a lot of steam, result of the humidity in the soil still hot after the heavy rains.
No steam or laze emissions on the coast, where the lava flows have stopped.
Beautiful stretches of black sand were formed during this time near Kapoho lighthouse and Pohoiki Bay.
The creation of the island and its expansion could be lived live thanks to the image of this Top team, and the infos of the HVO-USGS.
Sources: HVO-USGS and Paradis Helicopters.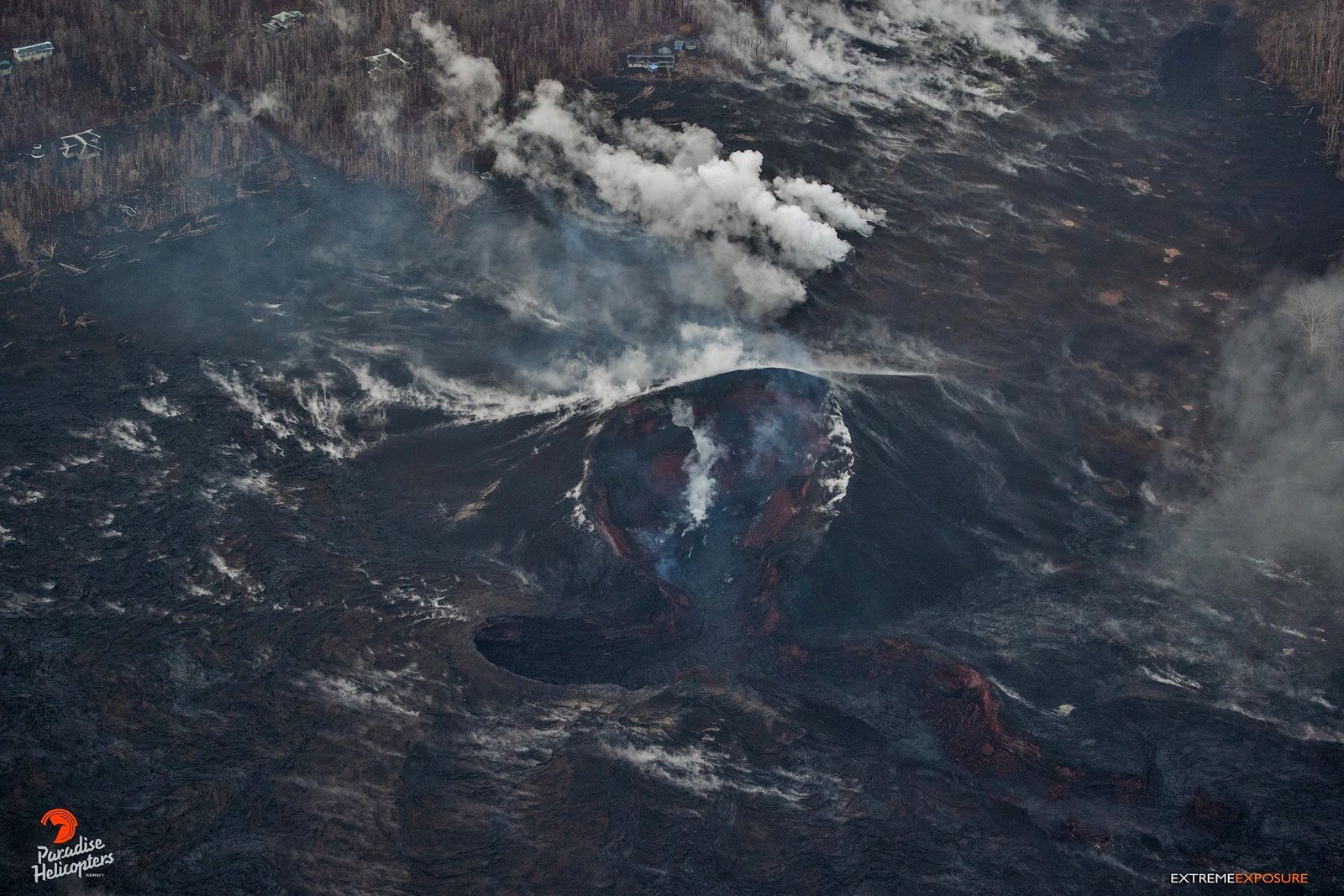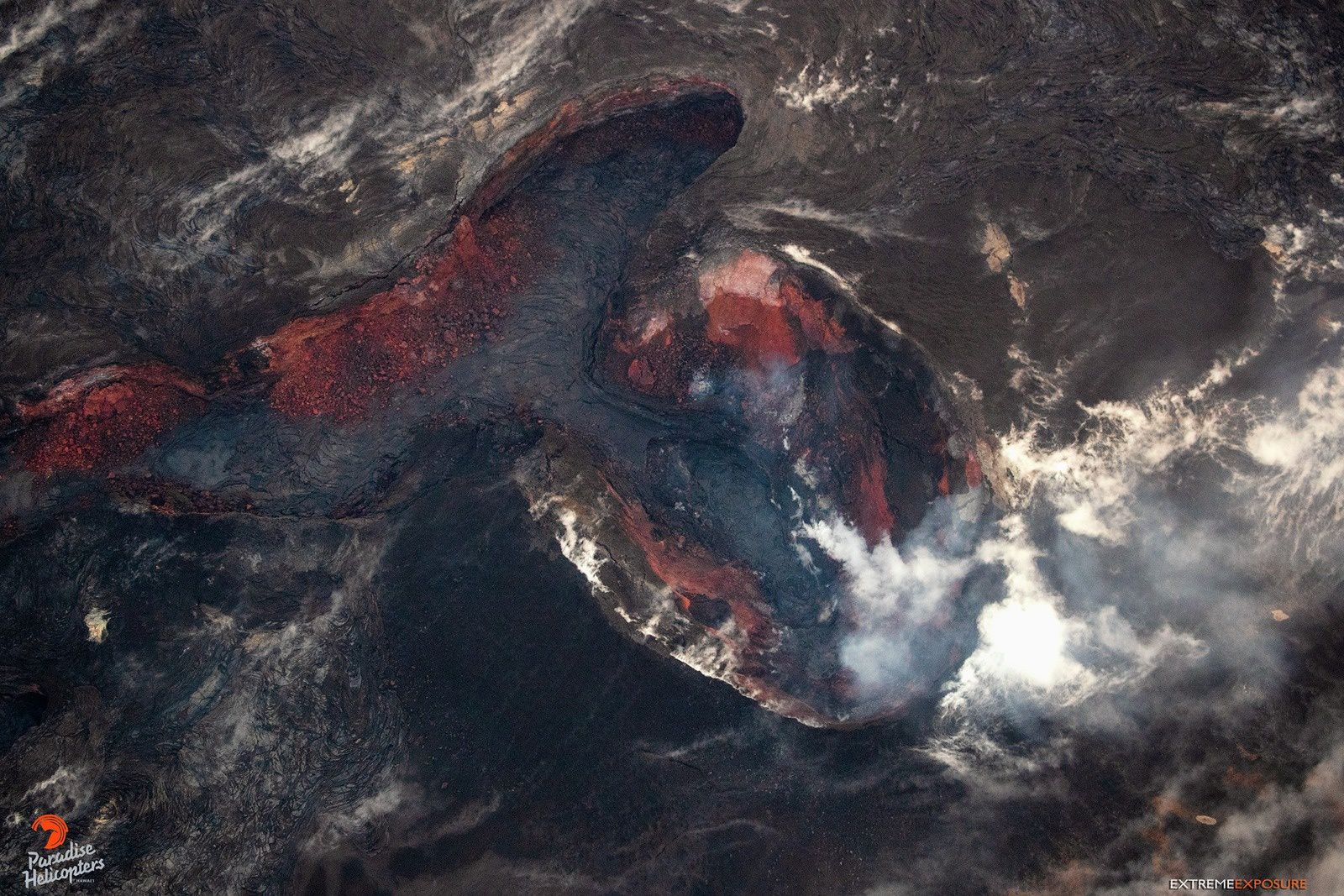 The cone on fissure 8 has no glow since 25.08, but still emits vapors - photos Bruce Omoro 29.08.2018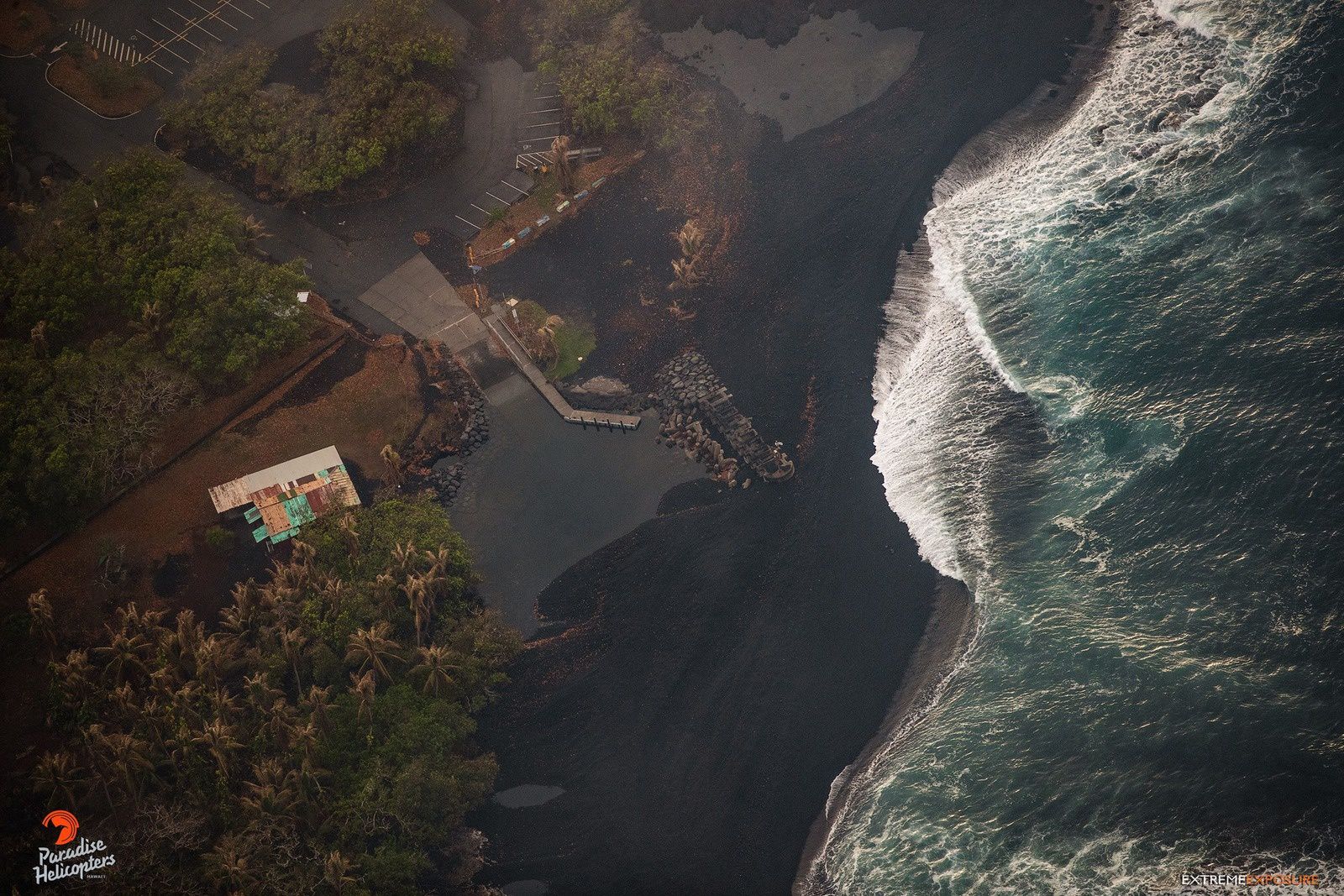 Kilauea East Rift Zone - New black sand beach that closes Pohoiki Bay - Photo Bruce Omori 29.08.2018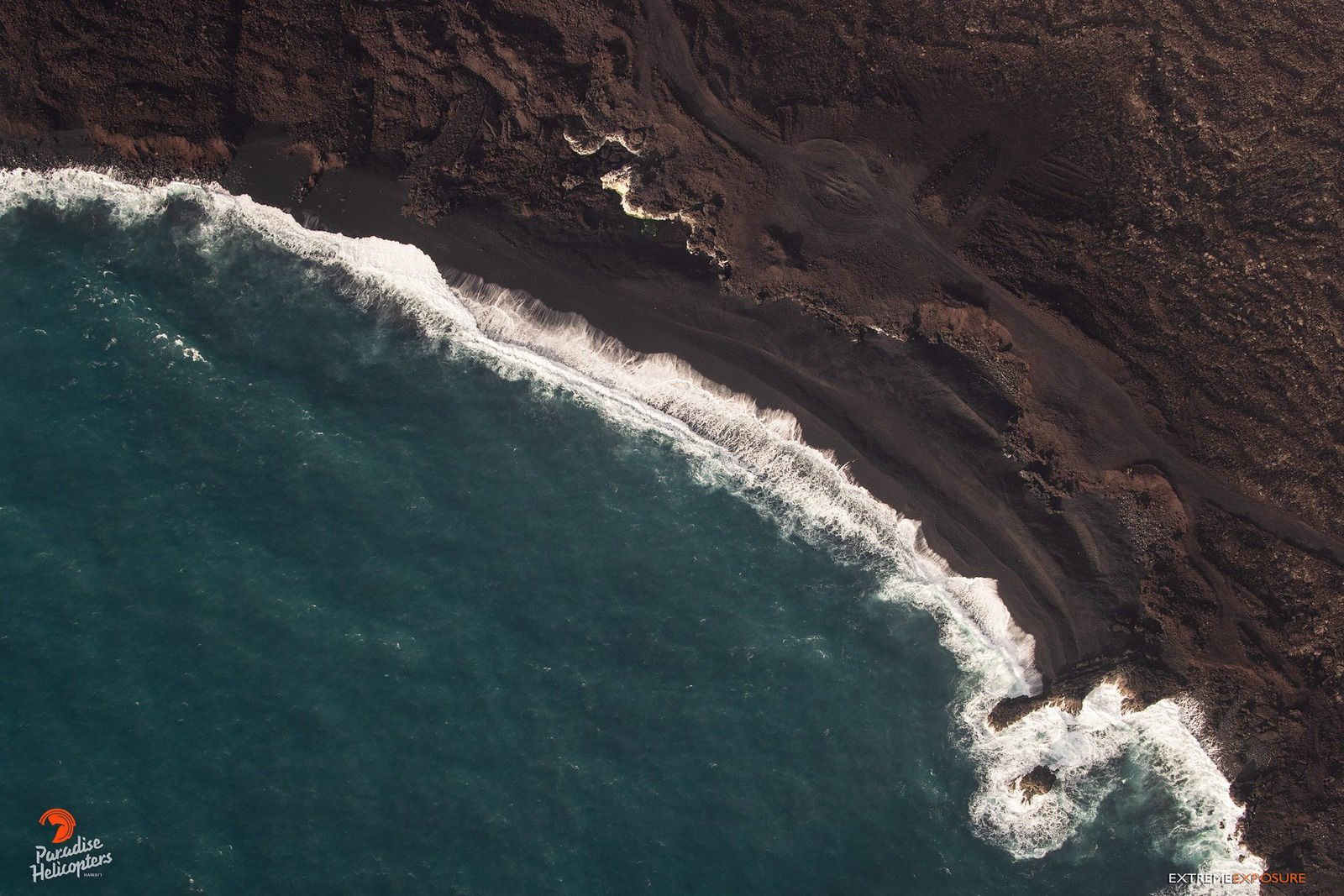 Kilauea East rift zone - 29.08.2018 - among the new black sand beaches created by the eruption, here is the one of Kapoho - photo bruce Omori
The summit dome of Merapi continues its slow growth: the volume of the dome is estimated this 31 August to 58,000 m³, thanks to a contribution of lava of 4,100 m³ per day.
Alert level remains unchanged
Source: PVMBG