Publié le par Bernard Duyck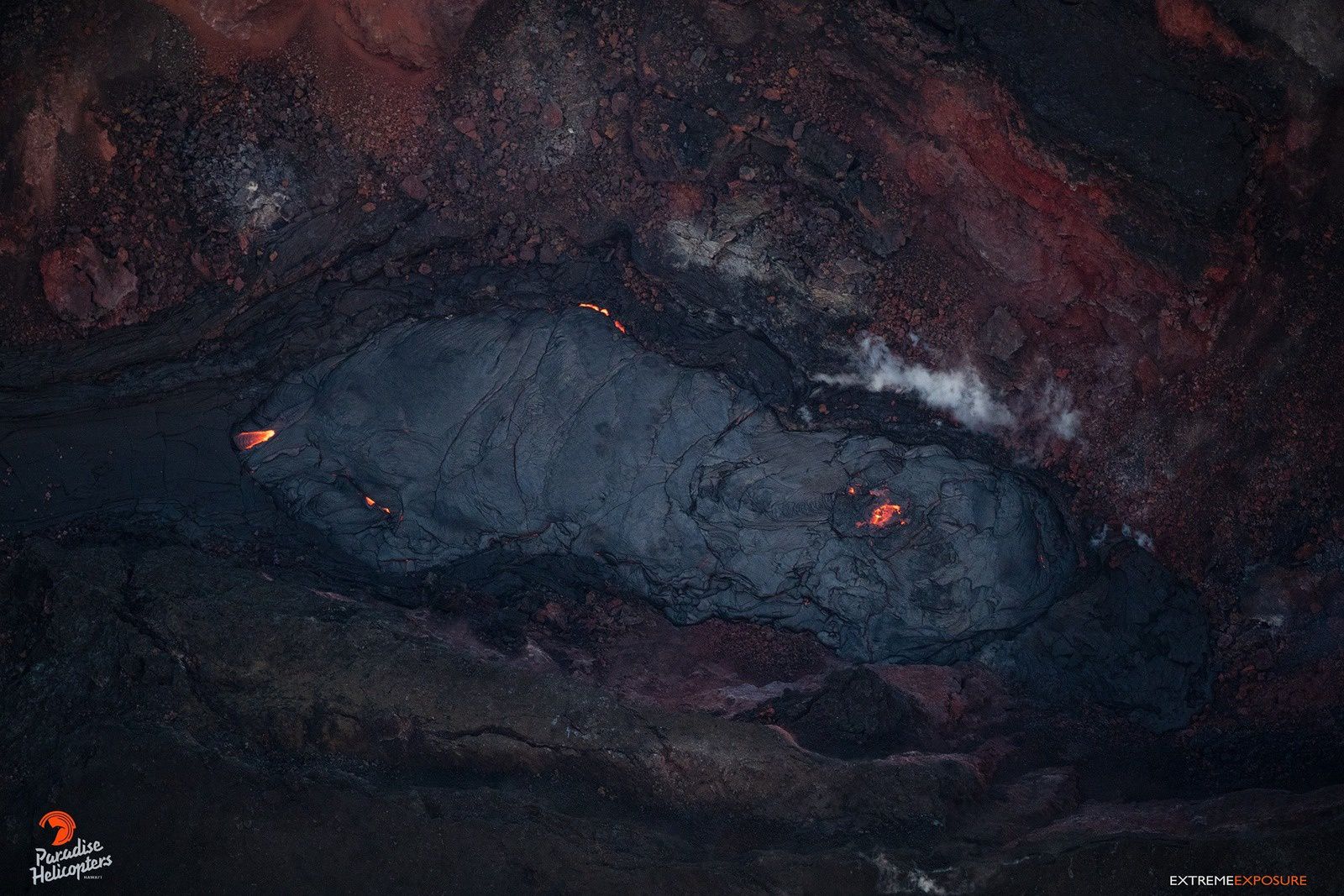 Kilauea East Rift Zone - small lava pond in the cone of crack 8, with hot spots - Stock Photo BO 01.09.2018
In the eastern rift zone of Kilauea, low level activity persists in the cone on fissure 8; a small pond of lava is observed on September 1st, with a weak incandescence and a persistent spot of spattering. The lava covered an area of ​​65m x 15m on the floor of the crater in the evening.
On the lava field, the kipukas are gradually turning green, and the bay of Pohoiki is more welcoming, bordered by a black sand beach, which still closes the access to the sea.
Sources: HVO-USGS & Bruce Omori
New explosions occurred on Ambae this 1st September at 20:15 local, accompanied by a plume of ash between 4 and 11 km high. Ash falls have been reported on south and central Maewo, and on northern Pentecost.
The alert level remains at 3 / minor eruption, with a low possibility of escalation.
Source: Vanuatu Meteorology and Geohazards Department - 02.09.2018 / 12:15
A communication from Thomas Boyer, who has just spent three weeks on Ambrym: he reports that the Benbow volcanoes, Marum Mwbelesu, Niri Mwbelesu and Maben Mwbelesu are very active; the level of lava lakes is generally rising, and some superficial earthquakes are felt.
Source: Thomas Boyer
At Anak Krakatau, the PVMBG reported for September 2, 85 earthquakes of explosion and 199 earthquakes related to degassing.
The alert remains at 2 / Waspada
Sources: PVMBG & Oystein Lund Andersen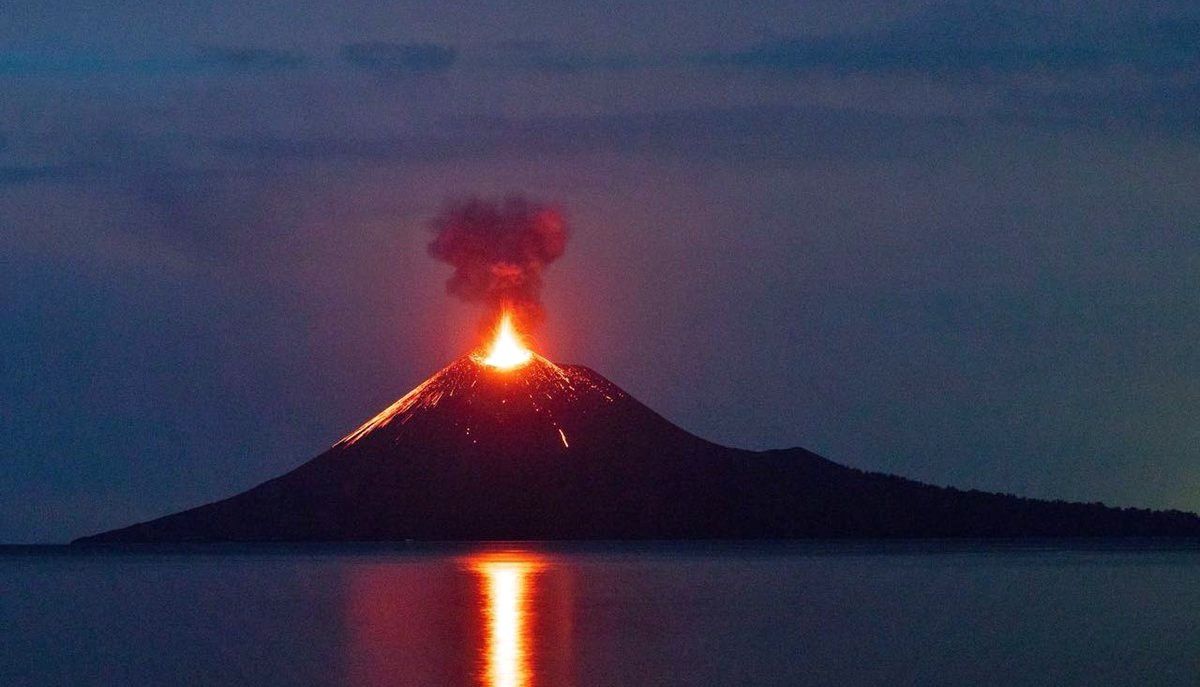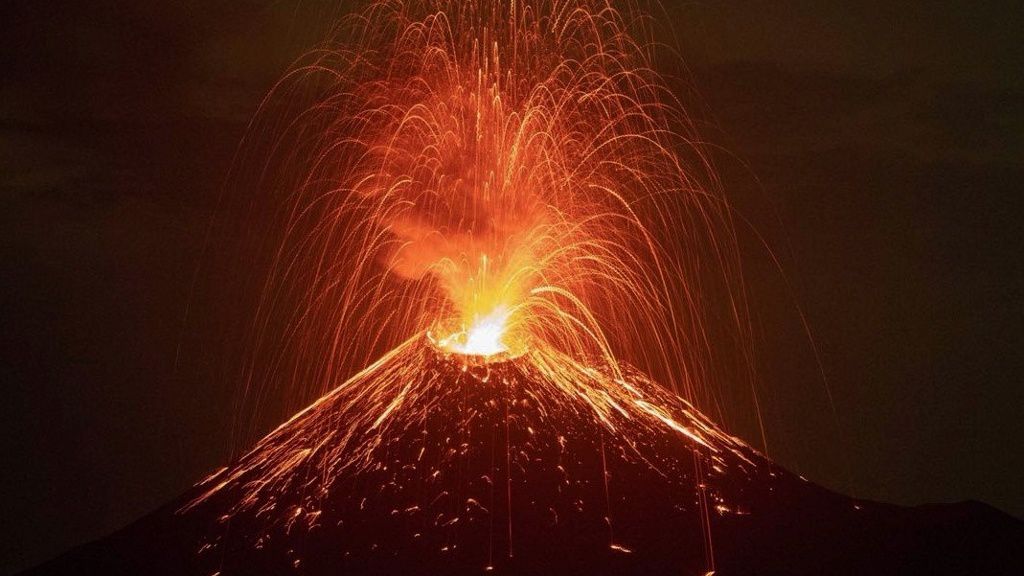 Anak Krakatau - explosive activity 02.09.2018 - photo Ronny Valstad via Oystein Lund Andersen / Twitter
On Java, fires have marked the desert savannahs of the Bromo National Park between 1 ° and 3 September 2018; they spread in the hilly areas of the Teletubbies hills, following violent winds, fought by the BNPB teams
Source: BNPB