Publié le par Bernard Duyck
For the second consecutive day, a major explosion, associated with a seismic signal, was recorded at the Nicanor crater of the Nevados de Chillan Volcanic Complex on September 23 at 22h18 local / 01h18 UTC.
A partial destruction of the dome, put in place last December, was accompanied by a strong incandescence, the emission of gas and the ejection of abundant molten particles in the vicinity of the crater and the north and north-east sectors.
The level of the technical alert remains in Naranja.
Sources: Sernageomin and Volcanes de Chile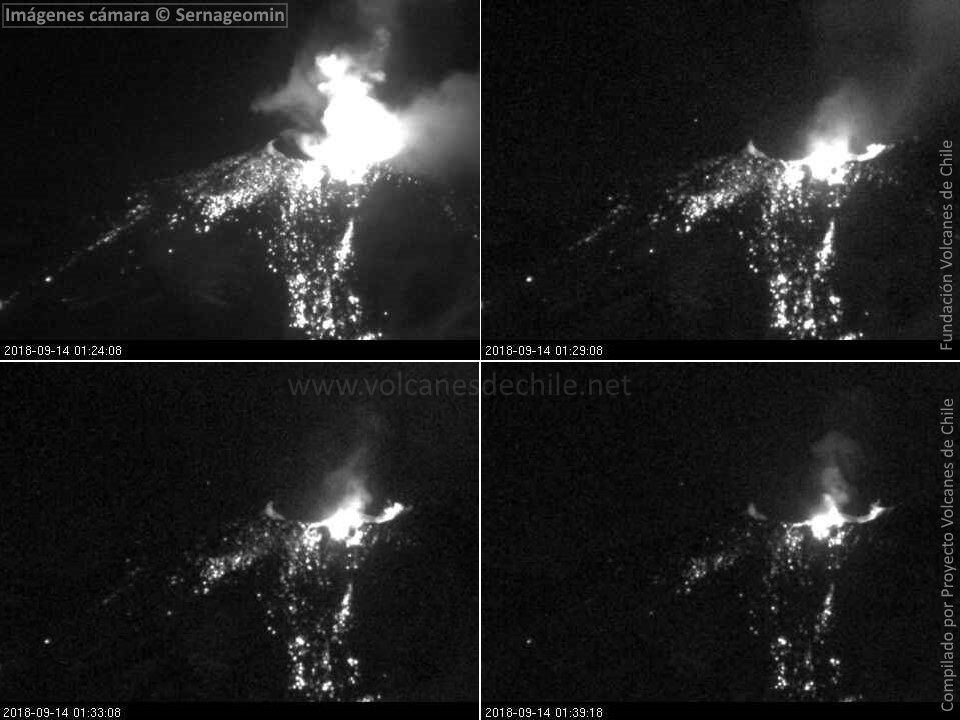 Nevados de Chillan - activity at the dome Nicanor on 14.09.2018 / from 01:24 to 01:39 UTC - webcam Sernageomin via Volcanes de Chile
High levels of sulfur dioxide and methane have been measured by volcanologists near Katla Volcano in Iceland on a specially equipped search aircraft.
The amount of CO2 measured is around 20 kg / day, which places Katla in third place among the volcanoes where this gas is measured, according to Evgenia Ilynskaya of the University of Leeds, who adds in her interview to RUV: "There is certainly something going on there."
A smell of rotten eggs (H2S) is perceptible near the glacier Myrdalsjökull which caps the volcano, during a passage of the plane above Emstruá and Múlakvísl. This gas may be present in dangerous quantities near rivers and ice caves.
Studies on other volcanoes, in Alaska and Hawaii, show that carbon dioxide levels can increase for months or even years before an eruption. This shows the need for close surveillance of Katla, the last strong eruption of which dates back to 1918.
Source: RUV - Kvikusöfnun í Kötlu - link
This October 15 was an opportunity for our Indonesian friends, Endro Lewa and Sadrah Peranginangin, to recall that the Sinabung has been erupting for five years without interruption.
After a long sleep of more than 400 years, and some turbulence in 2010, the eruptions resumed on September 15, 2013.
As they relate in their album "The words of its Silence" ...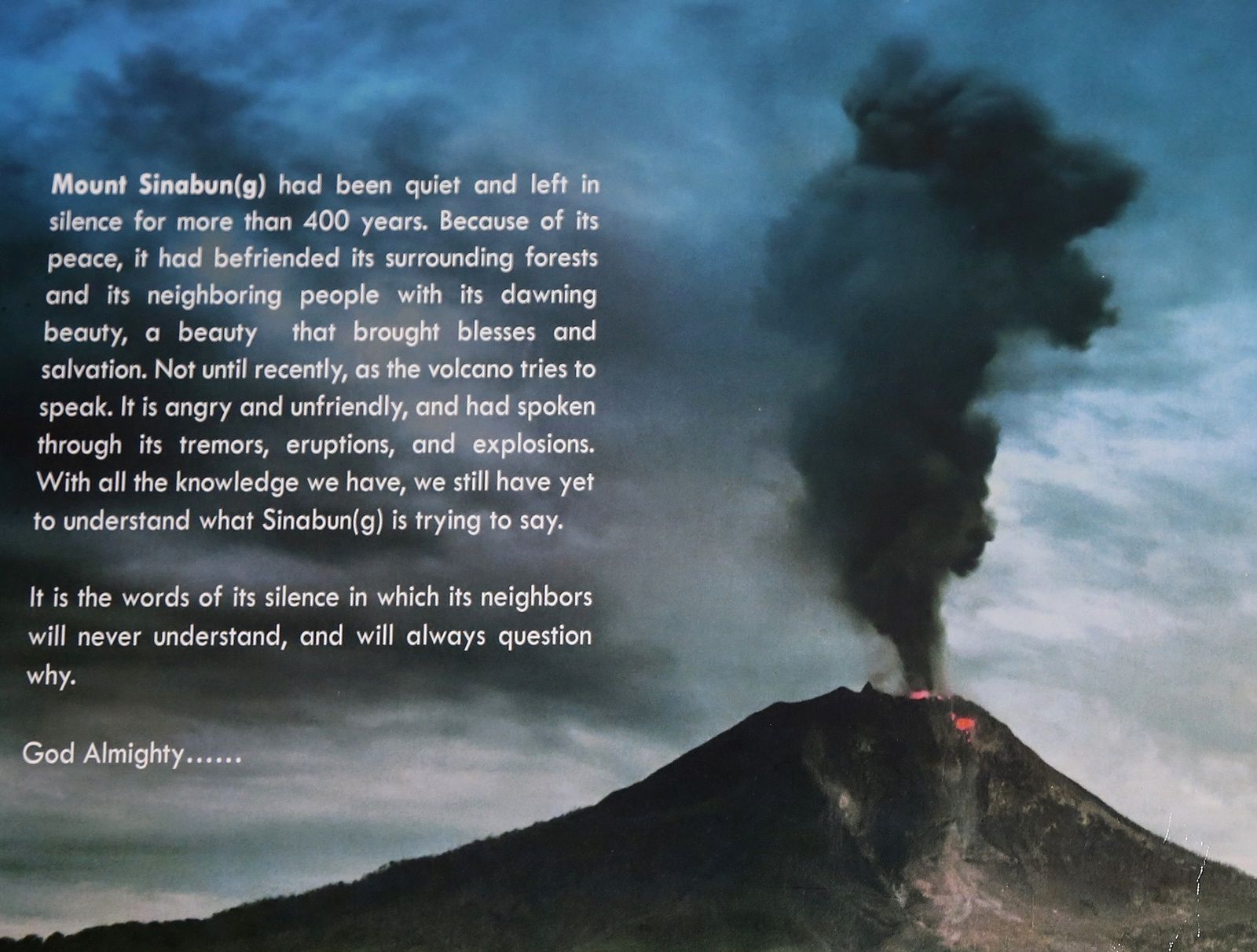 Thanks to Endro, Sadrah and many others for showing us the rage of the Sinabung ... and a thought for those who have suffered or died as a result of this eruption.
Sources: Endro Lewa and Sadrah Peranginangin