Publié le par Bernard Duyck
The Alaska Volcano Observatory passed the Veniaminof aviation alert to Yellow and the Volcanic Alert to Advisory, following an increase in seismic activity over the last 24 hours and the appearance of tremor.


Veniaminof is an andesitic stratovolcano surmounted by a 10 km diameter ice-filled summit caldera in the Alaskan Peninsula. This giant - 300km³ - is considered one of the most active volcanoes in the Aleutian arc; it has erupted at least 13 times in the last 2 centuries, its last event in 2013.
Source: AVO-USGS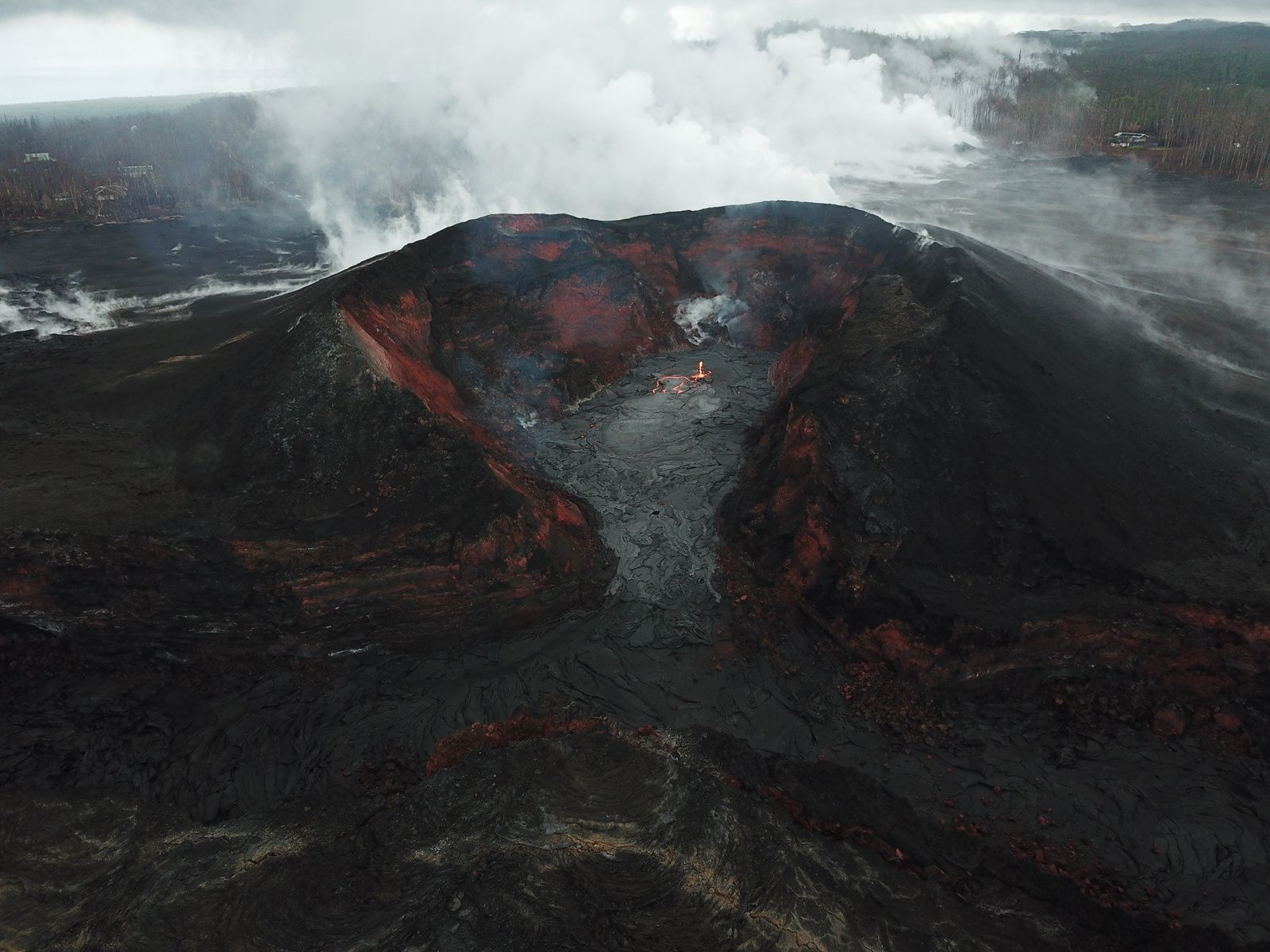 Kilauea East rift zone - 03.09.2018 - Lava pond in the cone on fissure 8, animated by spattering, and slow-moving lava towards the spillway - photo HVO-USGS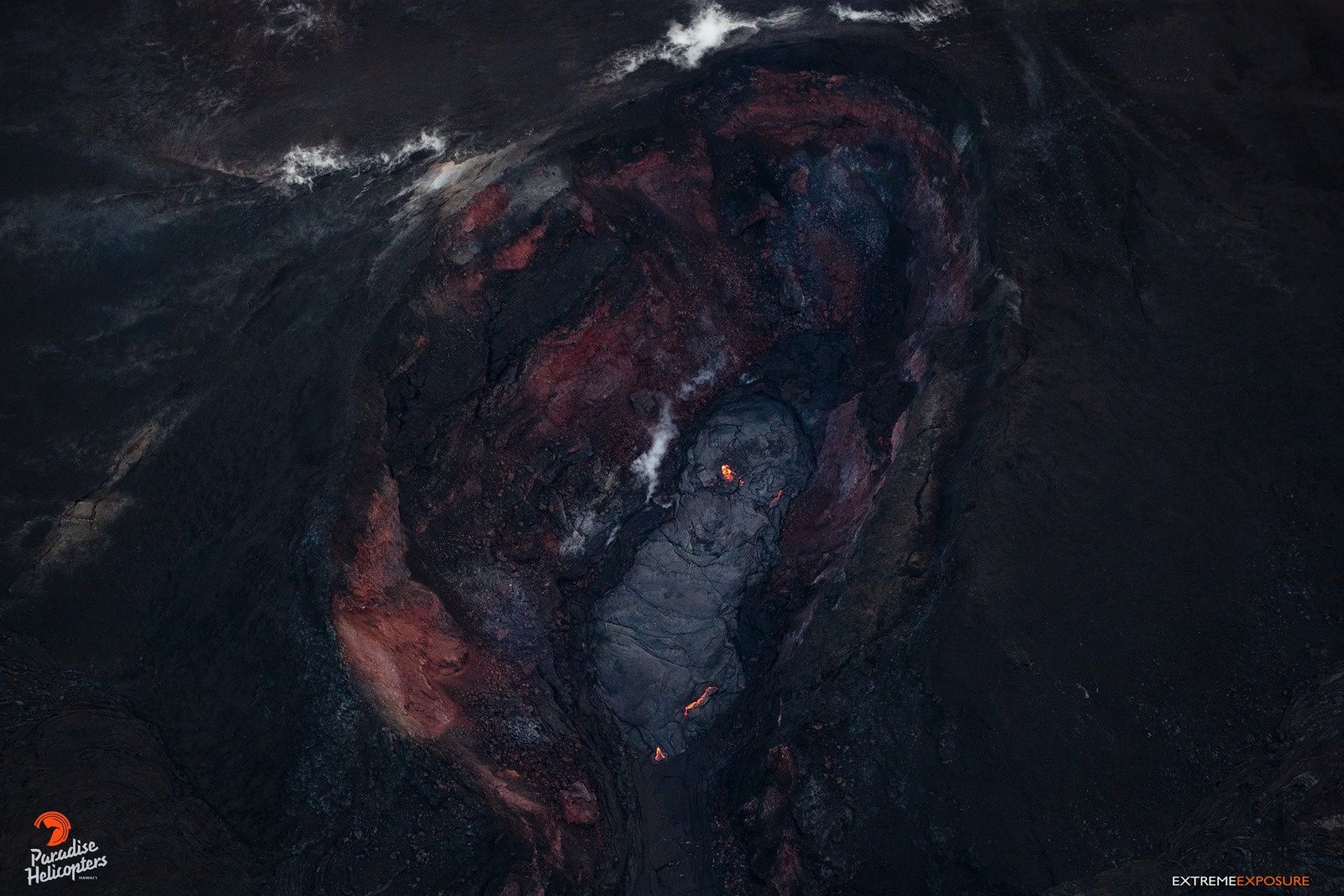 Kilauea East rift zone - for comparison, the lava pond in the cone on fissure 8 on 01.09.2018 - photo Bruce Omori
In the eastern rift zone of Kilauea, a drone flyover revealed a small lava pond on the ground of the cone of fissure 8, with low level spattering. The new lava, clearer, progresses slowly and barely penetrates the spillway.
An abundant emission of steam on the lava field comes from the interaction between the still hot lava and the rains; however, sulfur dioxide levels are drastically reduced in both the rift zone and at the summit, with a total of less than 1,000 tonnes per day.
Source: HVO-USGS

At Merapi, the growth of the dome continues; on 3 September it reached a volume of 72,000 m³, with a growth rate of 4,800 m³ per day.
The last images show the dangerous progression of the new dome towards the edges of the old, on both sides ... which will probably lead to a progression towards pyroclastic flows and surges associated with its collapse, typical of Merapi.
At the seismic level, this September 3rd, 34 earthquakes of eruption, 18 earthquakes of degassing, 9 hybrid earthquakes are recorded.
Source: PVMBG
The activity of the Ibu volcano, at the top with two craters nestled on the northwestern coast of Halmahera Island, has been underway for ten years (for the last eruptive period reported by the GVP).
His recent behavior is illustrated by Andi, from the Volcanodiscovery team.
Sources: Global Volcanism Program and Andi volcanist / Volcanodiscovery