Publié le par Bernard Duyck
2018 is the year of lovers of lava wines. After a first international conference in March in New York, the European trade fairs, Vinisud in France and ProWein in Germany, the wines of volcanic soils were presented in Naples as part of the Congress Cities on Volcanoes 10.
Produced on only 1% of the world's surface, they participate to a greater extent in large vineyards.
Potential in relation to the nature of the soils on which they are cultivated, to their relation with the terroir of origin, is added the fact that the volcanic sites have preserved unique native grape varieties, which differentiate them from standards, such as Chardonnay or Cabernet.
To name but a few, the listan negro and the listan prieto (Canary Islands), the nerello mascale and nerello cappucio (Etna), the aglianico ((Vesuvius) the juhfark (Somlo in Hungary), the arinto (Azores) ...
These soils made of ash and pumice are difficult, but characterize these wines, with complex aromas and a marked minerality. They also prevent the vines from being affected by phylloxera, destructive pest of many vineyards in the 19th century.
The image of the volcanoes intervenes in the reputation of these wines ... to taste them, it is to plunge in the history of the territories, to revive the great historical or more recent eruptions, while admiring these wild landscapes, if one has the chance to do it in situ.
Santorini, the Azores, Cape Verde, or the "Bel Paese", one of the cradles of Italian oenology with Vesuvius, the Phlegrean Fields and Ischia, where the cyclic eruptive activity constituted the particular terroir.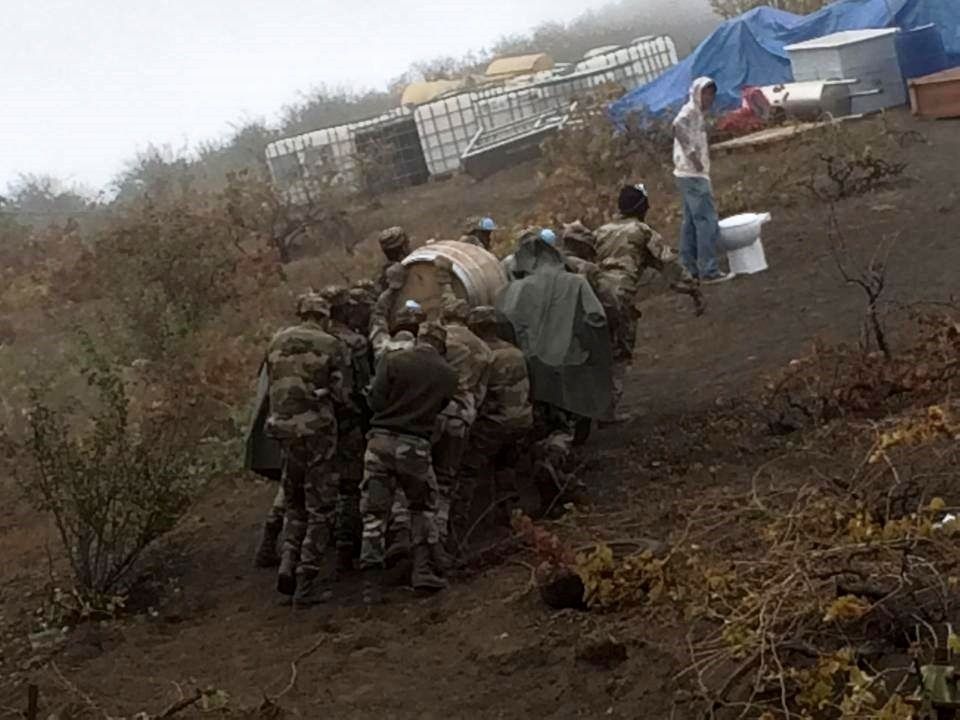 Cape Verde - evacuation of some barrels during the eruption of the Fogo - photo 01.12.2014 Fogo news
A heritage to protect and enhance for the relationship between wine, territory, history and volcano.
Sources:
- Vino & Style - Cities on Volcanoes: a Napoli in scena i vini suoli vulcanici
- Bloomberg - Wine - Boom: Volcanic Wines Are Heating Up Around the Globe
- Dunod - Wines of Fire - Ch.Frankel
To salivate some, some bottles ...