Publié le par Bernard Duyck
Some areas of the Volcanoes National Park of Hawaii will reopen today, after its closure on May 11, 2018 due to seismic and volcanic activity.
To the southeast of the Park, more than 700 houses were destroyed and the residential areas of Puna District devastated; The summit area of ​​Kilauea has changed dramatically due to earthquakes, ashes from explosions and collapses, which damaged roads and paths, water supply infrastructure, and the closure of the Jaggar Museum. The passage of two hurricanes, a tropical storm and a bushfire complicated the task of repairing this damage.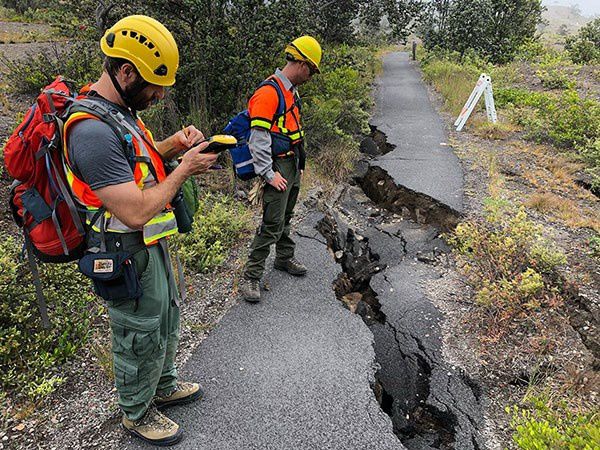 Hawai'i Volcanoes National Park - National Park Service geomorphologist Eric Bilderback records earthquake damage and assesses stability along Crater Rim trail - NPS photo
We must expect some disadvantages: reduced parking, queues for the Natioanl Public Lands Day (free entrance on Saturday), no drinking water on the site, and dangers still present on some trails ; the Jaggar Museum remains closed, and the buildings and open roads are shown on the map below.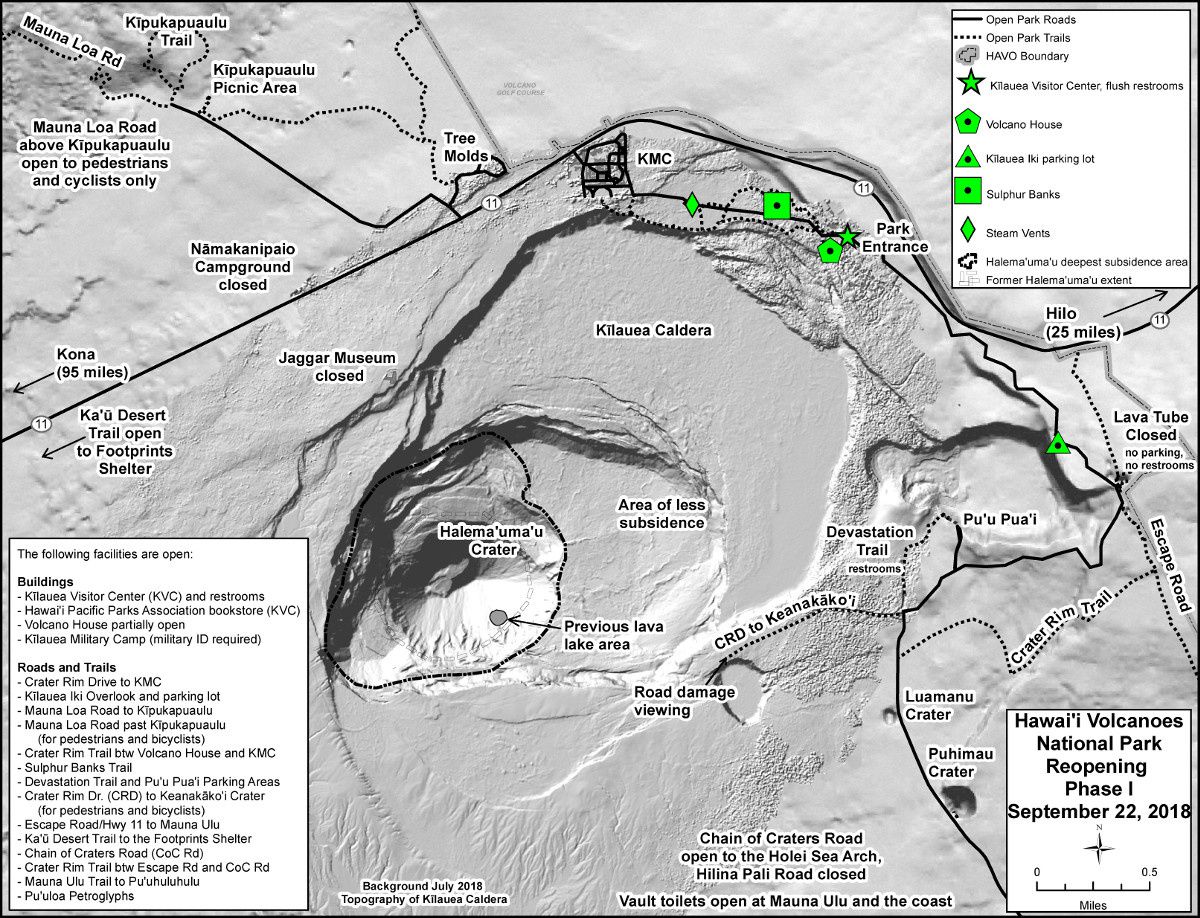 Hawai'i Volcanoes National Park - Buildings and roads accessible for the 1st phase of reopening - one click to enlarge - NPS map
The contents of the famous Jaggar Museum are transferred to Pāhoa, where it will be exhibited in the newly renovated building next to the Kaleo restaurant.
At the same time, it is proposed to build a permanent visitor center and a museum at the intersection of highways 130 and 132, opposite Pāhoa High School. The building will look like the house of volcanoes, with its lava wall and huge carriage rack. If the project is successful, all the contents of the Jaggar Museum will be moved to this new visitor center.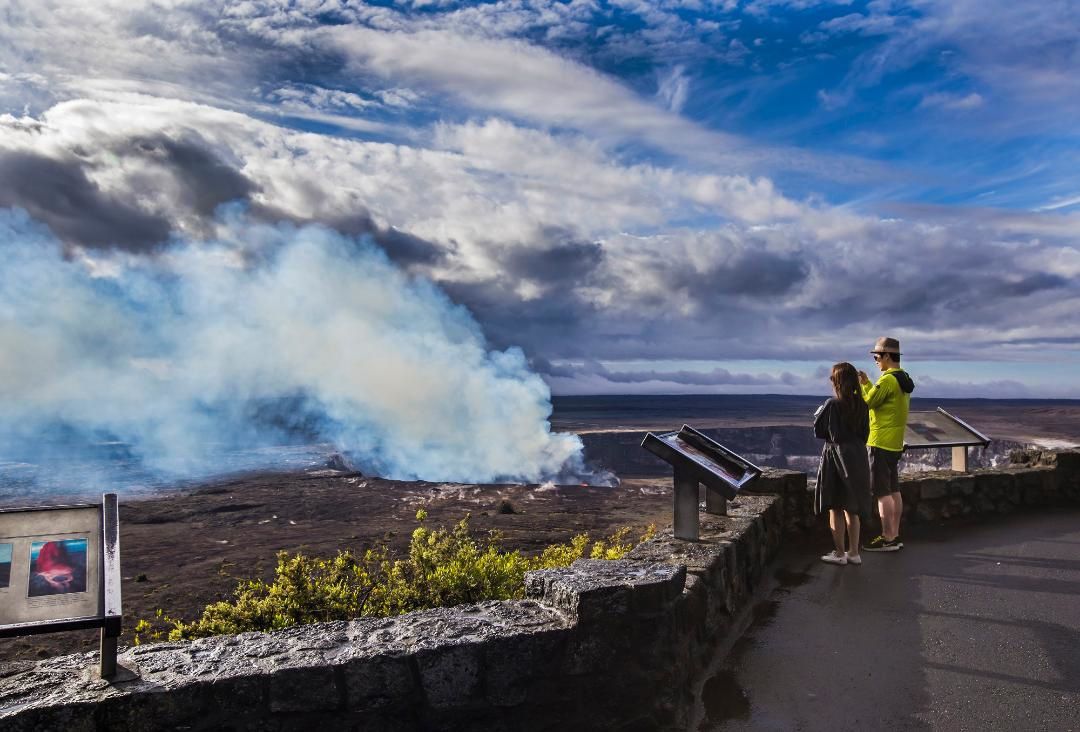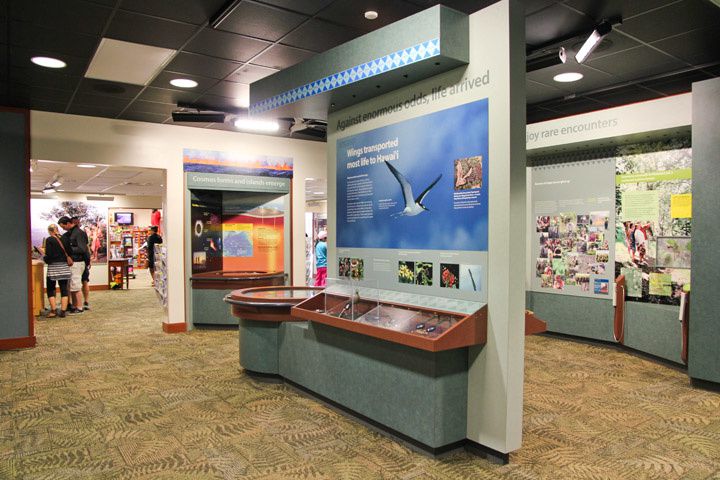 Hawai'i Volcanoes National Park - images of the Jaggar Museum and the Halema'uma'u Observation Deck, that we will no more see, before the eruption and collapses of 2018 - NPS photos

Sources:
- National Park Service - Recovery of Hawai'i Volcanoes National Park
- Big Island video news - Hawaii Volcanoes National Park Produces Reopening Map