Publié le par Bernard Duyck
A magnitude 7.4 earthquake occurred 74 km north of Palu, on the island of Sulawesi, on 28 September 2018 at 10:02 UTC / 17:02 WIB; its hypocentre is located at a depth of 10 km and the coordinates of the epicenter : Lat. 0.22 / Long 119.86.
It occurred following a left lateral movement along the shallow Palu-Koro fault (GFZ Potsdam); this fault is very active and passes through the city of Palu.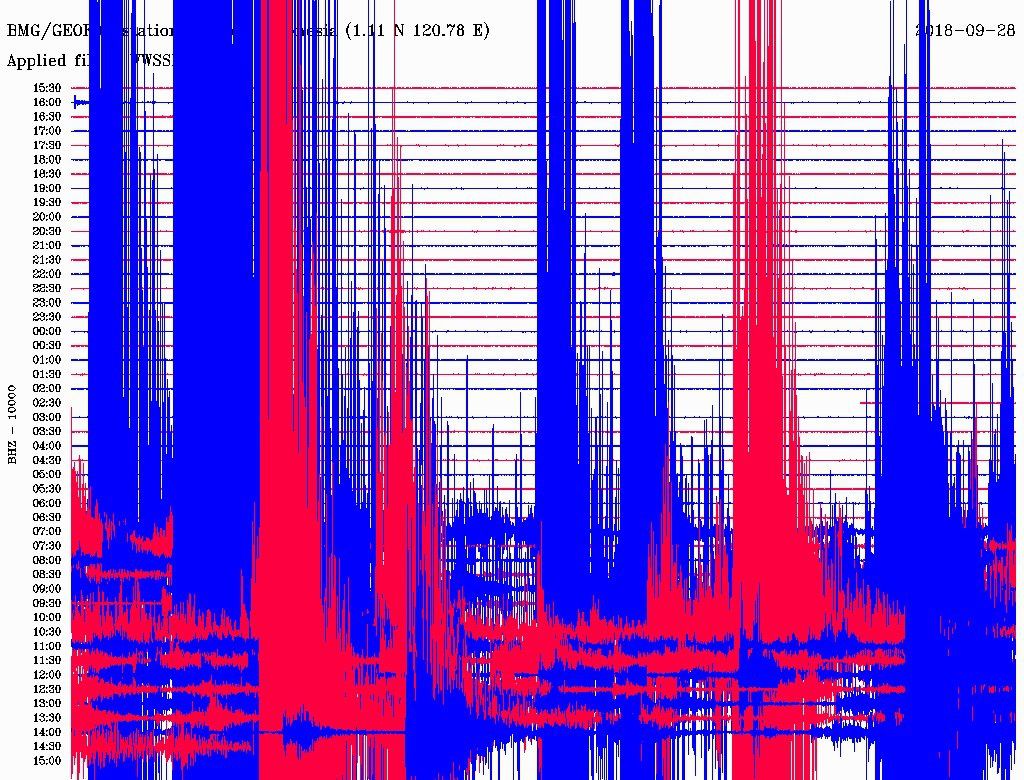 M7.5 earthquake on Sulawesi - Seismic data monitoring Toli-Toli seismogram station (TOLI2 Seismic station) until 21h40wib on 28.09.2018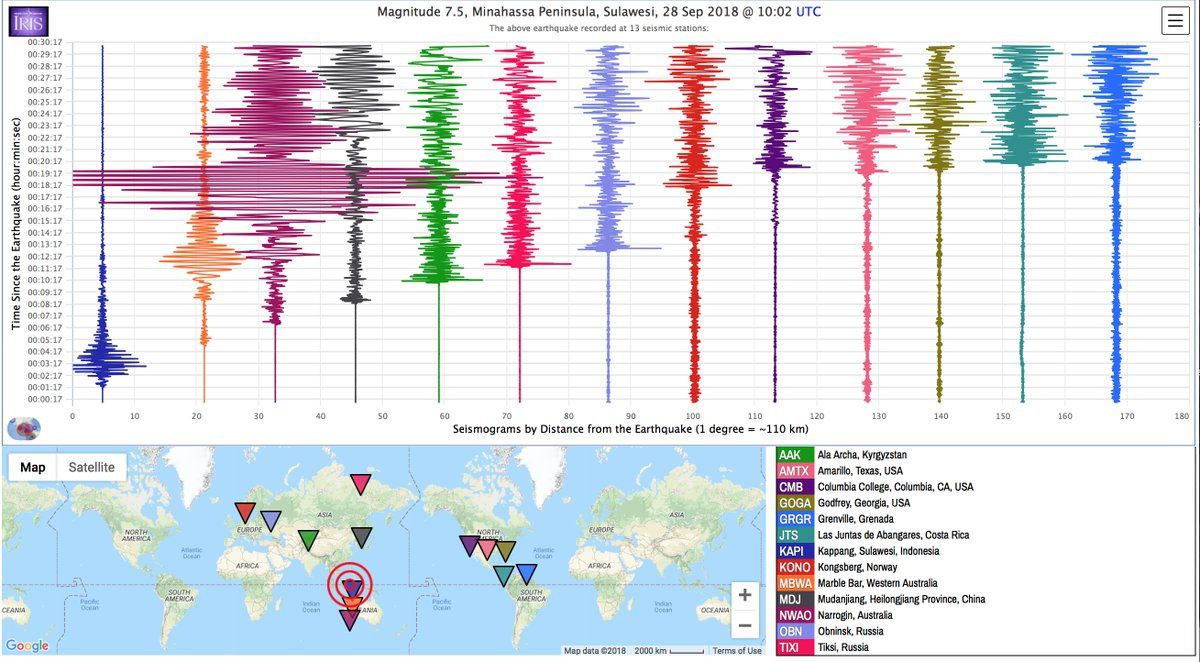 M7.5 earthquake on Sulawesi - view of seismograms from different stations in the world - one click to enlarge - Doc. @IRIS_EPO Global Seismic Viewer
Eastern Indonesia is characterized by complex tectonics in which the motions of many small microplates allow large-scale convergence between Australia, the Sunda, the Pacific and the Philippine Sea plates. At the site of the 28 September earthquake, the Sunda plate moves southward from the Maluku sea plate at a speed of about 30 mm / year.
Earthquakes of this magnitude can often have a deadly impact on neighboring communities. Historically, this region has hosted several major earthquakes, with fifteen events of M 6.5 and over within 250 km of the earthquake of September 28 during the previous century. The largest of these was a magnitude 7.9 earthquake in January 1996, about 100 km north of the 28.09 episode.
The earthquake of September 28, 2018 was preceded by a series of small to moderate earthquakes in the hours leading up to this event; the USGS located 4 more earthquakes of M 4.9 and higher in the epicentral region, beginning with an earthquake of M 6.1 three hours earlier and just south of the event M 7.5.
There was also an active aftershock sequence, with ten events of M 4.7 and up within three hours of the earthquake. The largest aftershock in this period was M 5.8, about 12 minutes after the M 7.5 earthquake.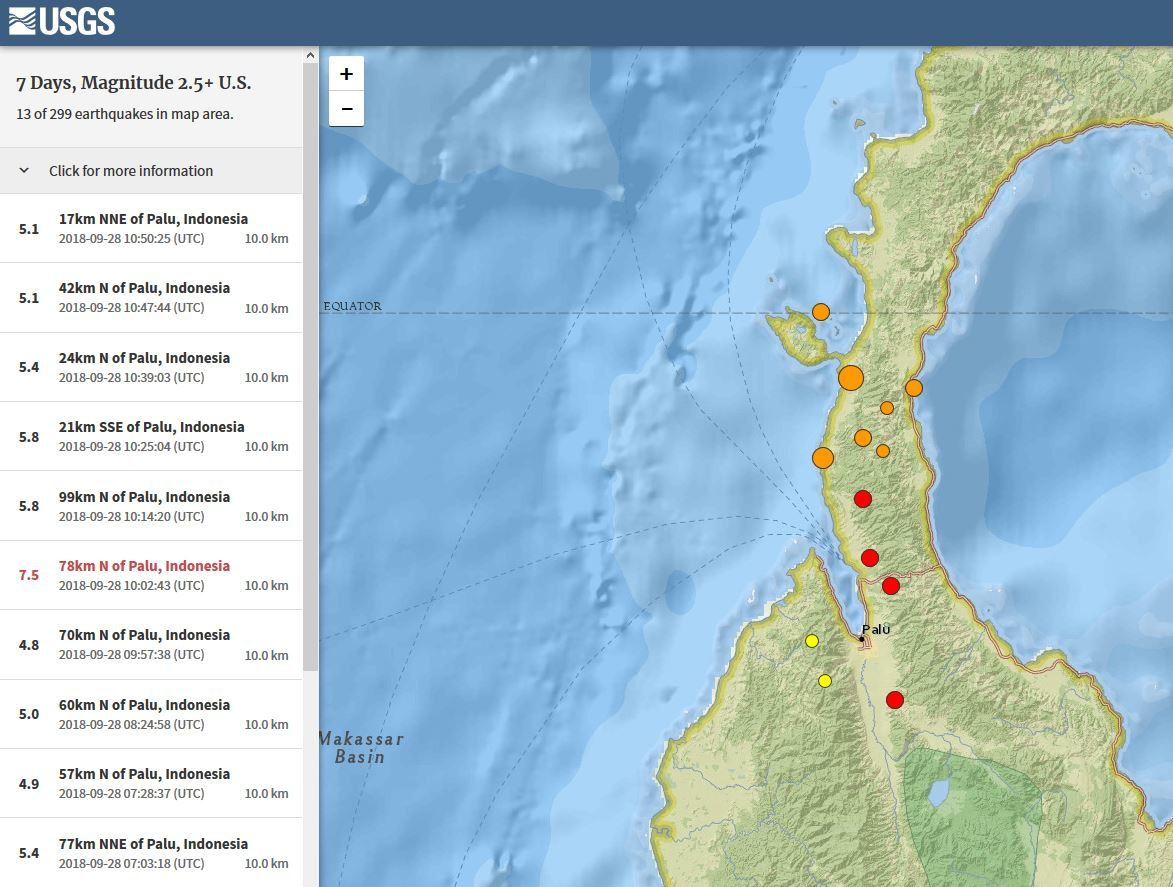 M7.5 earthquake on Sulawesi - earthquakes preceded the main episode and many aftershocks followed - Doc. USGS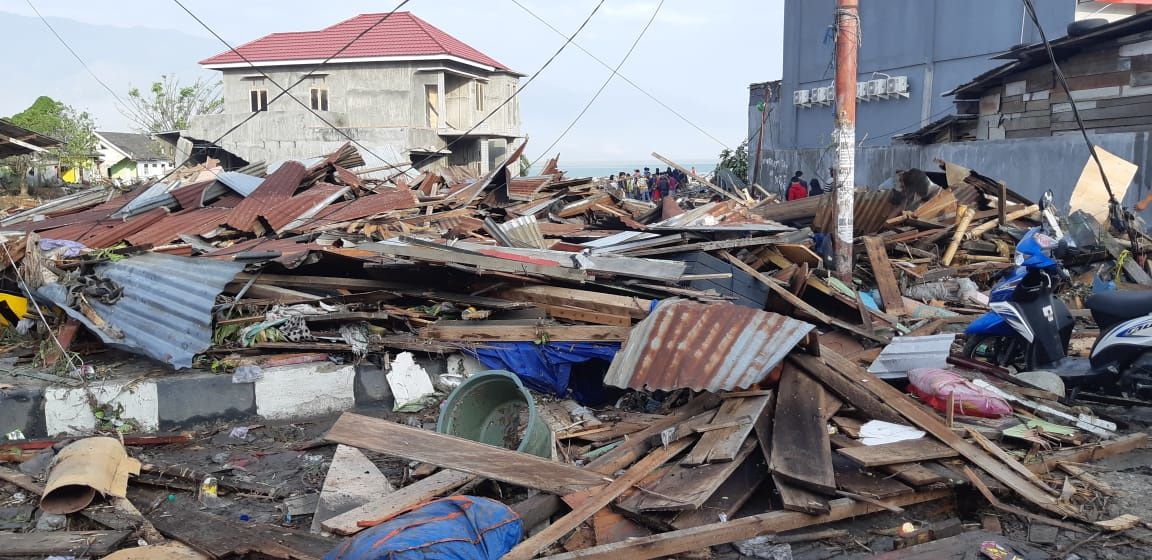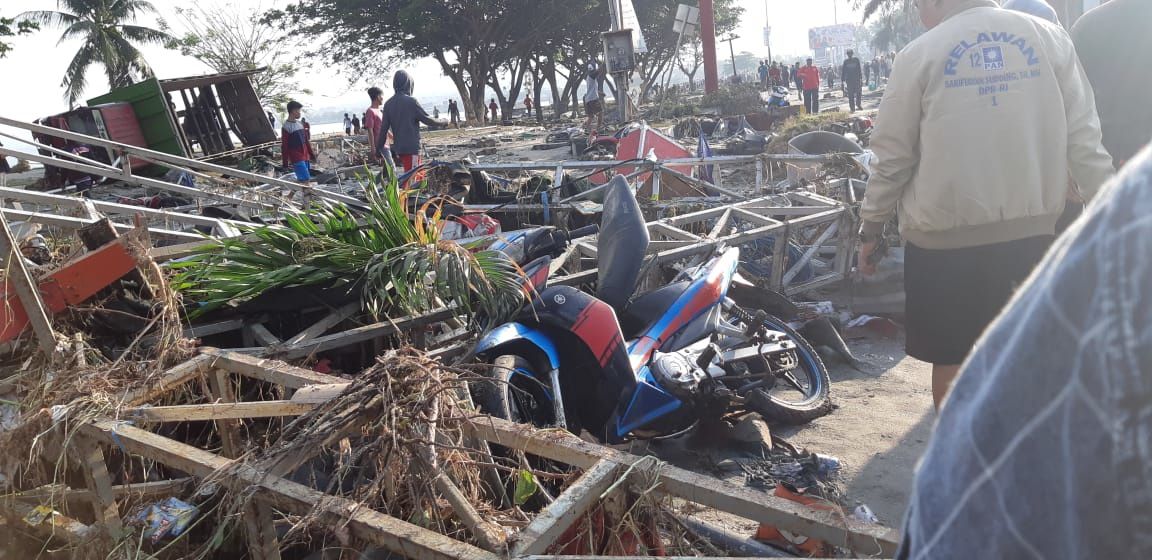 M7,5 earthquake on Sulawesi - The state of the beach in the city of Palu after the tsunami of 28.09.2018.- photos BNPB
A tsunami of more than 2 meters followed this strong earthquake, probably caused by submarine landslide, and amplified in Palu by its geographical location at the bottom of a bay.
The balance is established very temporarily to about fifty dead, 300 wounded and countless destruction.
Sources:
- USGS Earthquake Hazards Program - M7.5 - 78 km Nof Palu, Indonesia
- EMSC - EMSC - Minahasa, Sulawesi, Indonesia - 2018,09,28 / 10:02 UTC
- BMKG via Twitter
- PVMBG - Tanggapan Gempa Bumi Donggala M7.7, Sulawasi Tengah, 28 September 2018