Publié le par Bernard Duyck
The eruptive activity of Veniaminof has not changed much in the previous days, but has been clarified by an image of the Landsat 8 satellite taken on September 9, 2018.
One can see a lava flow, about 800 meters long on the southern flank of the intracaldeira cone, and a triangular zone of ash deposits on the snow.
This activity is corroborated by a visual observation of fountaining and lava flow on September 10 by observers aboard the Alaska State Tustumena Ferry.
Alert levels and aviation code remain unchanged: Watch / Orange
Source: AVO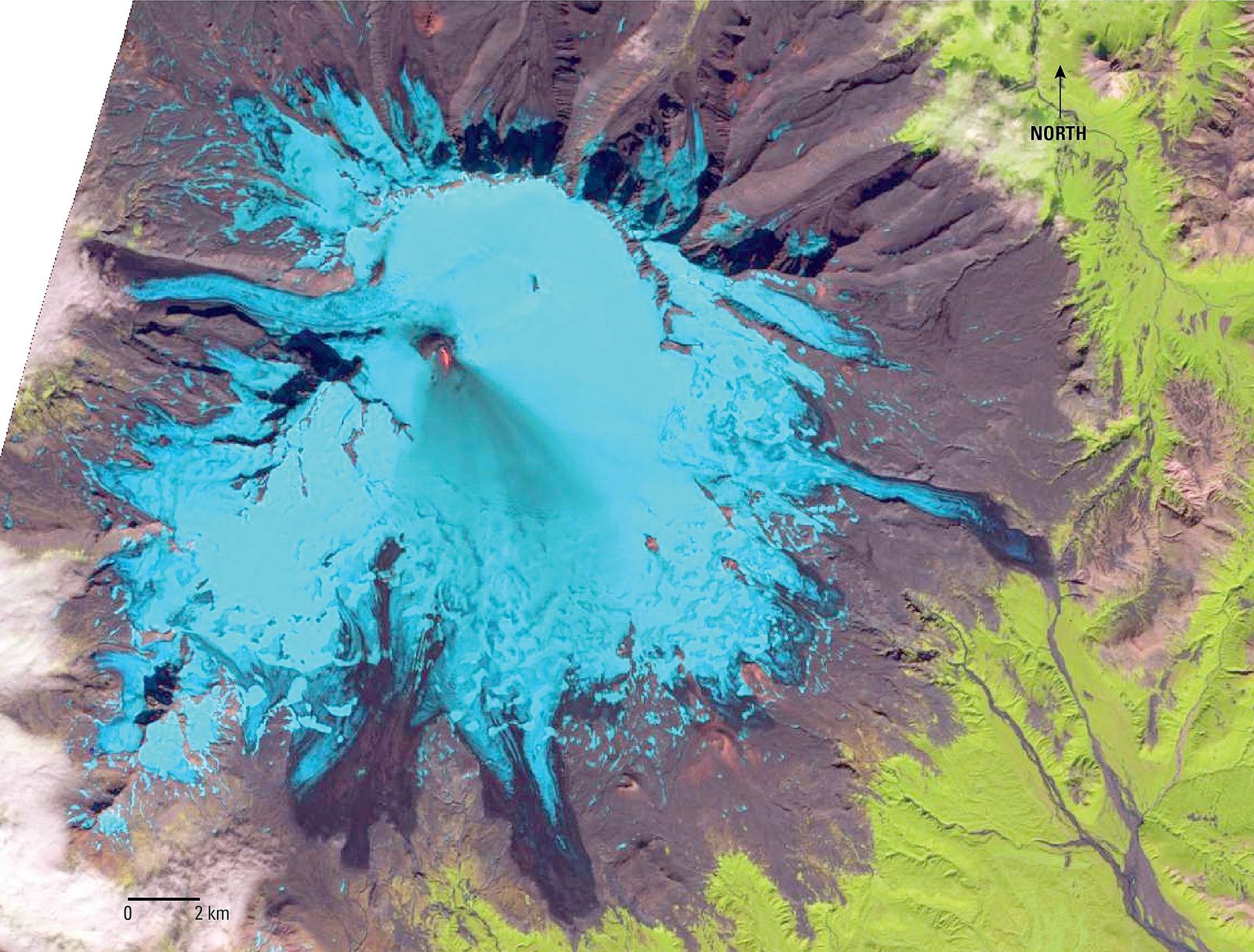 Veniaminof - lava flow and ash deposit on the snow on the top of the cone intracaldeira - Landsat photo 8 / 09.09.2018 / AVO / Chris Waythomas
An explosion occurred on September 10 at 23:25 Z at Karymsky. She produced a plume of ash amounting to 4,000-5,000 meters asl. before drifting north-east over 290 km.
The KVERT reports that moderate eruptive activity continues, which may affect aviation.
Sources: KVERT & VAAC Tokyo
An eruption is reported on September 10 at 12:10 local by Geoffroy Avard of the Ovsicori at Turrialba; it was accompanied by a column at 300 meters above the crater (not visible on the webcam) emitted passively and containing diluted ash.
The activity continued during the day with emissions of vapors and gases, and in the evening and night, by incandescence due to high temperature gas emissions.
Source: Ovsicori Communication and Webcam
The seismicity of Anak Krakatau was marked on September 10 by a continuous tremor of dominant amplitude at 50 mm. The activity could not be illustrated due to fog and low winds on the volcano.
On a screen of the Sentinel 2 SWIR satellite, one can observe a lava flow towards the sea, which is quite wide and warm.
Sources: PVMBG & Sentinel 2
At Kilauea, the cone on fissure 8 has been characterized in recent days by a small collapse pit on the floor, which produces an incandescence due to the presence of hot materials beneath the surface. There is no reported lava flow associated with its creation.
The settings remain low.
Small collapses also mark the crater of Pu'u O'o, accompanied by brown plumes.
Source: HVO-USGS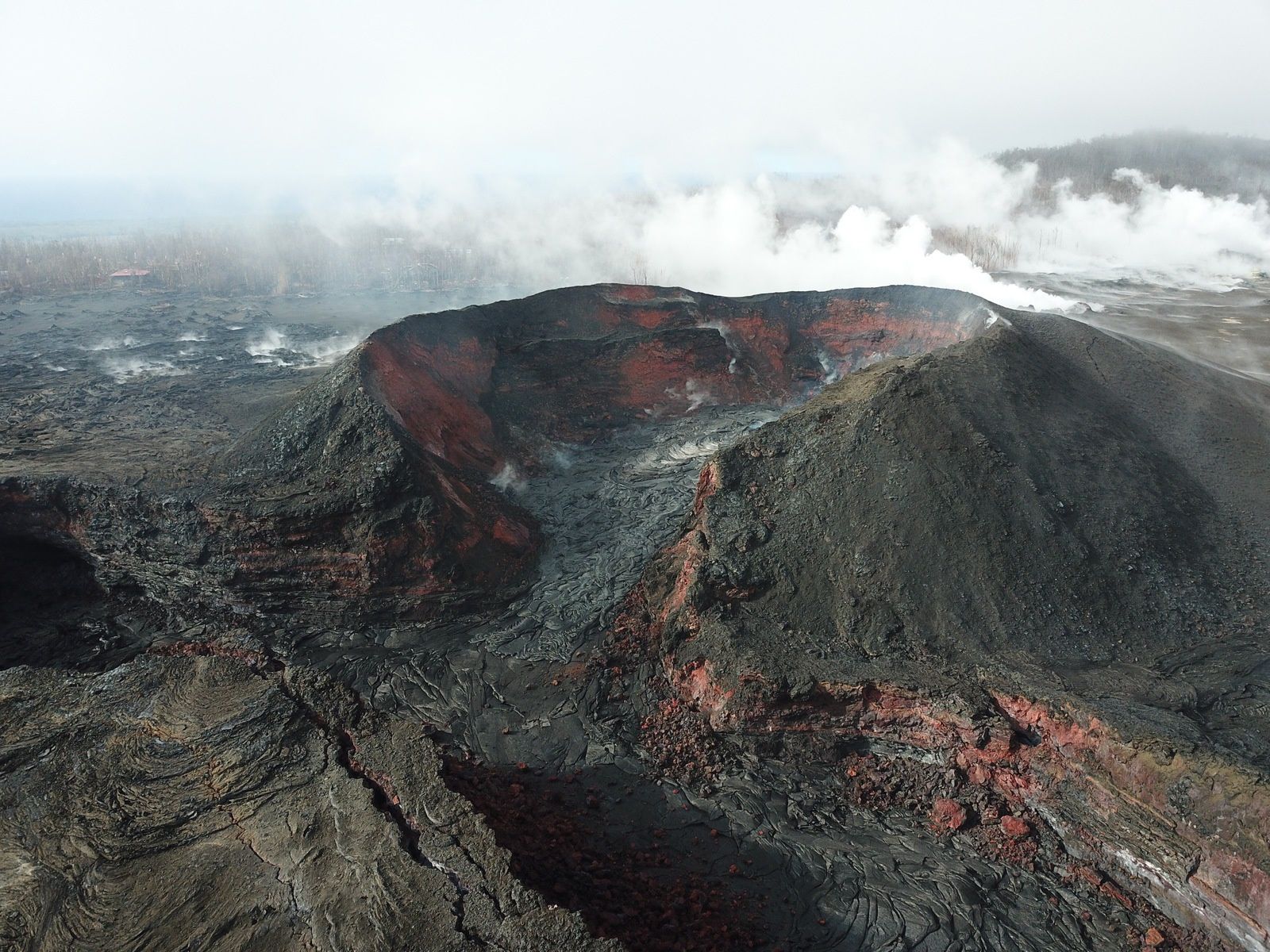 Kilauea East rift zone - evolution of the cone on fissure 8 - video about this link: https://volcanoes.usgs.gov/observatories/hvo/multimedia_uploads/multimediaFile-2627.mp4