Publié le par Bernard Duyck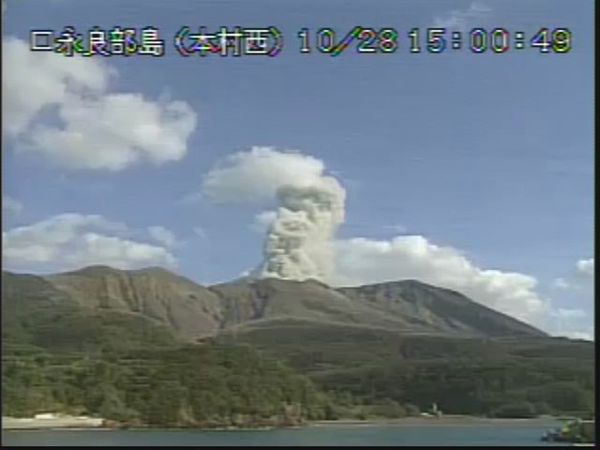 Kuchinoerabujima - 28.10.2018 / at 13:34, 14:24, 15:00 and 17:11 respectively - webcam JMA - one click to enlarge.
The Kuchinoerabujima shows instability since mid-August. Emissions of ash from the active crater Shintakeyama continue this October 28, relayed by the JMA webcam.
The volcano remains alert level 3 / do not approach the crater since August 29, 2018.
Source: Japan Meteorological agency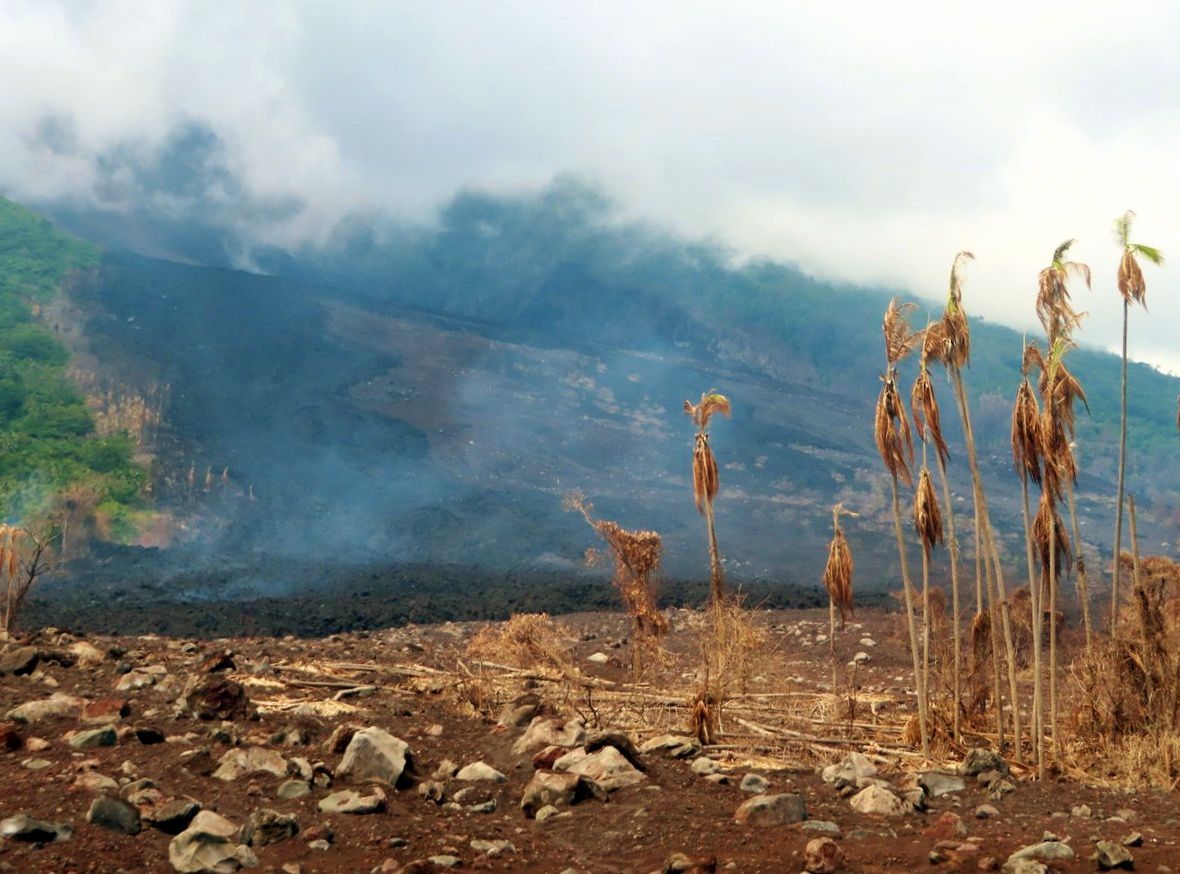 Manam - 28.10.2018 - Deposits of pyroclastic flows and lava on the northeast coast - photo DCO / PNG
In recent days, the Deep Carbon Observatory teams have been present on the northeast avalanche valley of the island of Manam in Papua New Guinea; they will map with a drone the deposits of pyroclastic flows and lava flows from the recent eruption of 25 August. Emissions of gas and ash are reported to the craters.
The RVO reports brown-to-black ash emissions more than 1,000 meters above the southern edge of the crater between 2 and 12 October; bluish steam is reported on 3-4 October.
Sources: Brendan McCormick Kilbride / Twitter and Deep Carbon Obs.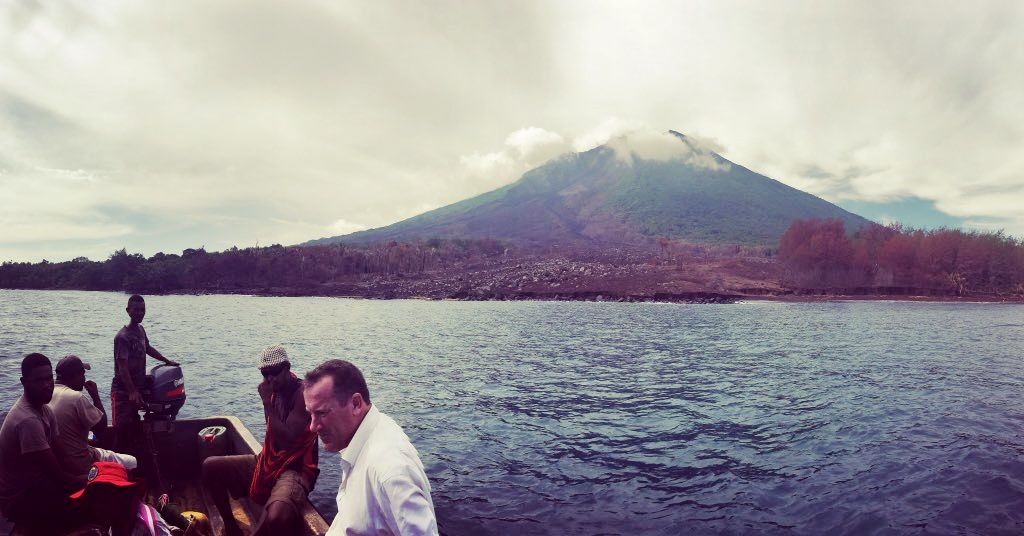 Manam - 28.10.2018 - a team of DCOdronesPNG NE side of the island to release a drone observation - Doc B.McCormick / DCO
The eruption continues in Semisopochnoi, alert alert / orange aviation code since October 26th.
On October 28, small explosions were detected by the seismic network located on the island.
Due to the cloud cover, the satellites could not identify the presence of any ash clouds.
Source: AVO.
The intensity of the volcanic tremor (indicator of eruptive intensity at the surface) remains relatively stable at Piton de La Fournaise, with very low values.
No volcano-tectonic earthquakes were recorded during the day of 27 October or during the current day.
Inflation (swelling) of the building is always recorded. This inflation reflects the pressurization of a localized source beneath the summit craters (Bory-Dolomieu) at a depth of 1-1.5 km, related to the recharge of the superficial reservoir by deeper magma.
Volcanic gas emissions remain low, as well as surface activity. On the night of October 27, very small resurgences were still visible on the downstream part of the main tunnel, about 1 km from the eruptive vent.
Source: OVPF - Find all the information related to the activity of the Piton de la Fournaise on the different media of the OVPF-IPGP:
- the website (http://www.ipgp.fr/fr/ovpf/actualites-ovpf),
- the Twitter account (https://twitter.com/obsfournaise?lang=en),
- and the facebook account (https://www.facebook.com/ObsVolcanoPitonFournaise/)
The information in this document may not be used without explicit reference.