Publié le par Bernard Duyck
On Barren Island, in the Andaman Islands, the activity is characterized by lava fountains feeding a northward flow.
The thermal anomaly was reinforced on October 22, with 217 MW measured by Mirova.
Sources: Mirova and local observers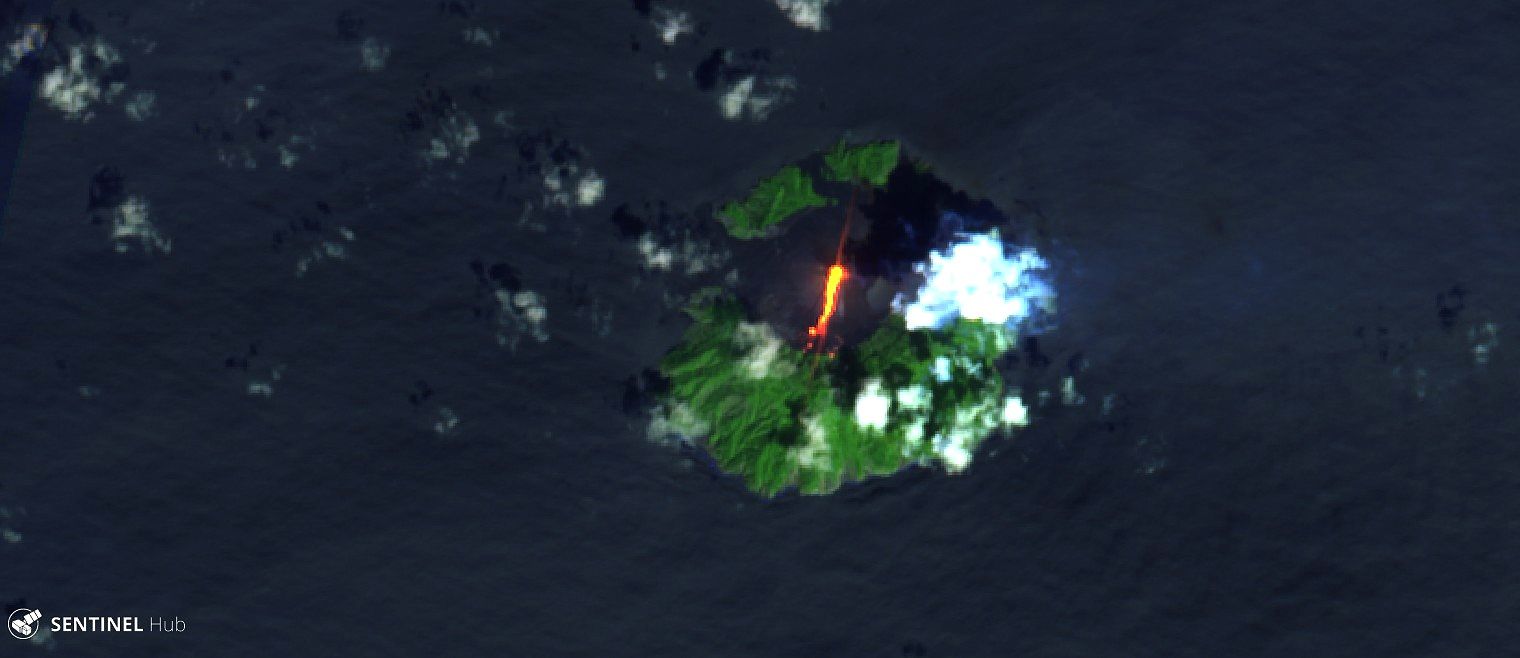 Barren island - lava flow to the north - image Sentinel 2 bands 12,11,4 from 18.10.2018 - one click to enlarge
In Alaska, the instability that characterizes the Veniaminof continues.
The seismicity is above base levels, with a peak of the RSAM on October 21st, and there is a continuous low level tremor.


On satellite images, the volcano has high surface temperatures, and nighttime glow is visible on the Perryville webcam; during the day, these persistent emissions of steam are observed.

Sources: AVO, Sentinel 2 and Mirova
The Arenal Volcano shows an increase in the degassing of crater C, which is where the last eruptions were given. This degassing sometimes reaches more than 300 meters above the level of the crater and is visible from several points of San Carlos.
This activity corresponds to reports from people who have been at the top, and who report that in recent days they have been dizzy, there is little air and the gas is suffocating, perhaps because of carbon dioxide ( CO2), which is liberated in depth by the magmatic systems. In addition, there have been small earthquakes that indicate internal activity.
Source: VSF / Volcanoes Sin Fronteras 21.10.2018
At Dukono, on the island of Halmahera, eruptive activity continues; despite the fact that volcano emissions are not identifiable in the Himawari satellite images, the Darwin VAC has issued an ash dispersion advisory for this October 22nd.
Copernicus reports the availability of the information provided by Sentinel 5Ps gas emissions on open access, which is reflected in a picture of Dukono's sulfur dioxide emissions.
Sources: VAAC Darwin and Sentinel 5P
Dukono - Sentinel 5P (SO2) data is available Open Access Hub Copernicus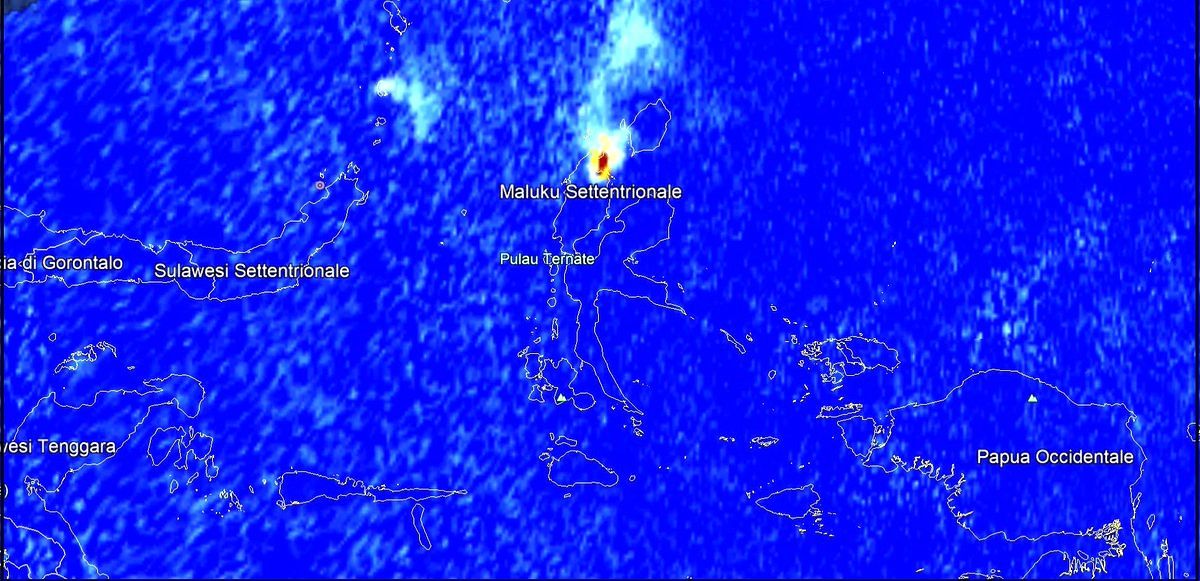 Dukono - Sentinel5P datasets (SO2, 03, HCHO) now available on our Open Access Hub Copernicus - one click to enlarge
An interesting document on the explosions and sounds of gas output in "train machine" was posted by Martin Rietze, illustrating the activity of Sangeang Api.
Source: Video by drone Martin Rietze.