Publié le par Bernard Duyck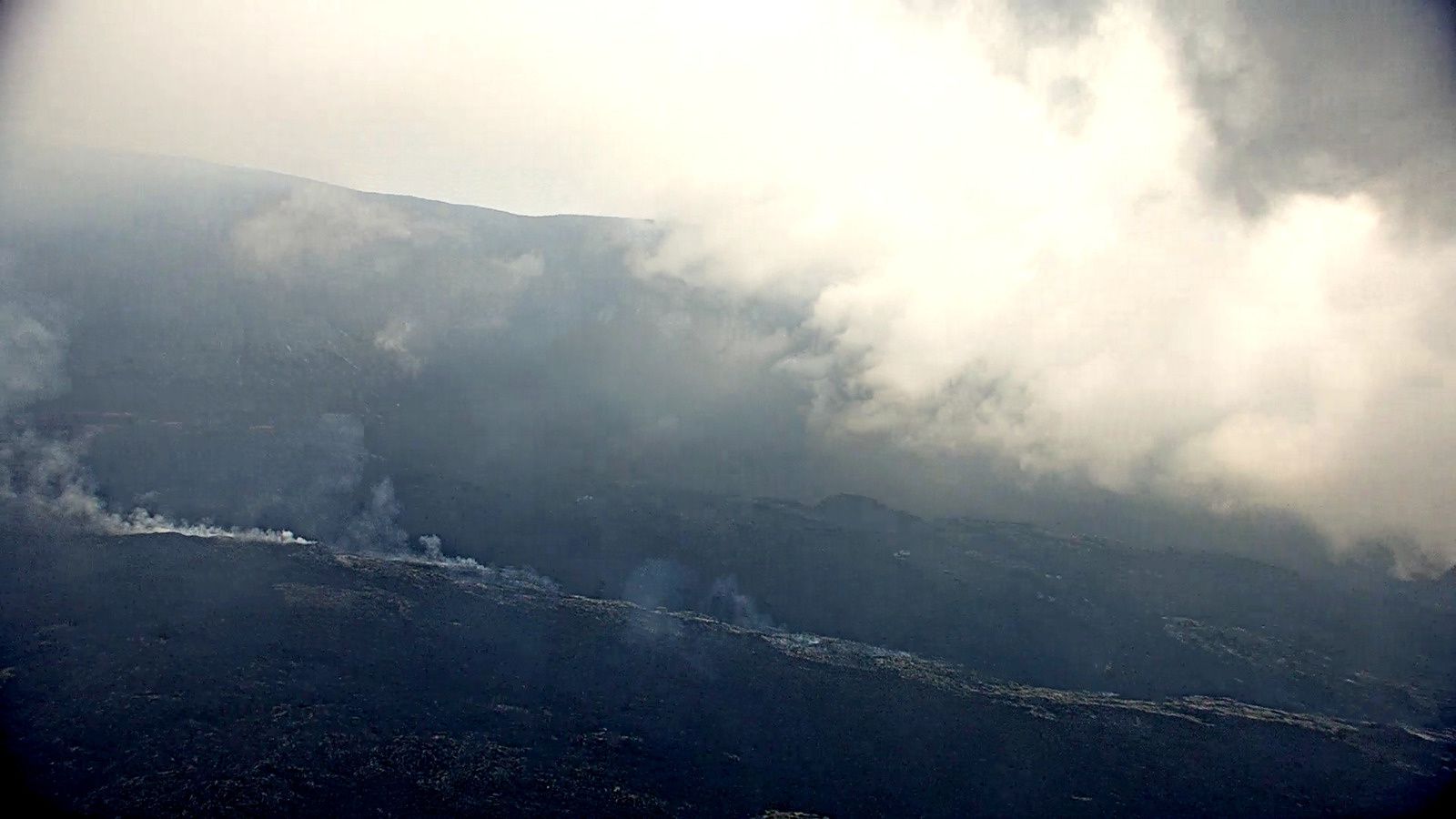 Piton de La Fournaise - 08.10.2018 / 9:32 degassing particularly well visible along their path from the eruptive vent to the casting front - IRT-OVPF webcam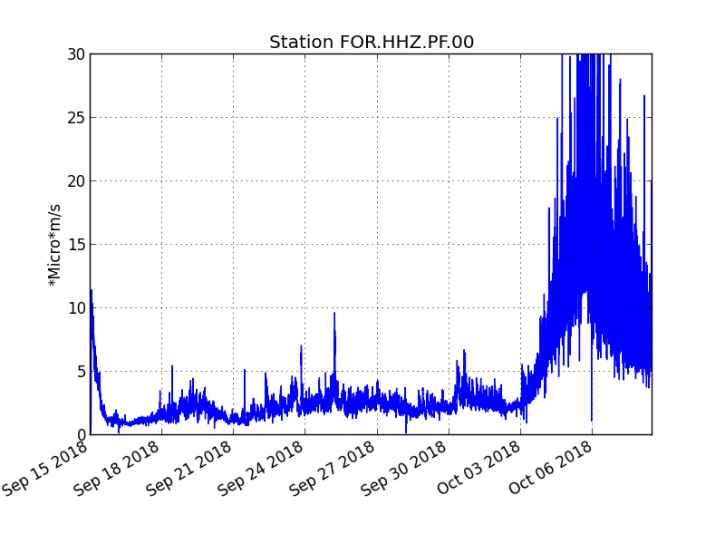 Piton de la Fournaise - Evolution of the RSAM (indicator of the volcanic tremor and the intensity of the eruption) between 04h00 (00h UTC) on September 15th and 16h00 (12h00 UTC) on October 8th on the FOR seismic station, located nearby Castle Fort crater (2000 m altitude on the southeast flank of the terminal cone). (© OVPF / IPGP)
At Piton de La Fournaise, the eruption started on September 15th at 4:25 am local time continues. The intensity of the volcanic tremor (indicator of the eruptive intensity at the surface), after having increased markedly since October 3 at 22h local time (18h UTC) - due to a gradual closure of the entire feeding system, going from the dike ("feeding duct" of the eruption) to the eruptive cone, favoring a phenomenon of "resonance" more important) - is gradually decreasing for three days
Piston gases ("gas flushes" or "tremor puffs") at the eruptive site are always recorded by the OVPF seismometers.
No volcano-tectonic earthquakes were recorded during the day of October 6, nor during the current day.
Inflation (swelling) of the building, witnessing the influence of a source of pressure at the foot of the volcano, is still perceptible. This inflation is now accompanied by an increase in CO2 concentrations in the soil in the Volcano Cottage area.
The surface flow rates could not be estimated today because of lava flows that are too weak at the surface.
OVPF's NOVAC network stations on the perimeter of the Enclosure still record SO2 flows. Even though their concentrations are 5 times lower than at the beginning of eruption, these flows confirm that there is still magma present at low pressure.
The surface activity is still very limited with very few lava projections inside the cone and no major resurgence visible from the main tunnel. Nevertheless, the activity continues in lava tunnels, with a particularly visible degassing along their path from the eruptive vent to the casting front.
Source: OVPF
Find all the information related to the activity of the Piton de la Fournaise on the different media of the OVPF-IPGP:
- the website (http://www.ipgp.fr/fr/ovpf/actualites-ovpf),
- the Twitter account (https://twitter.com/obsfournaise?lang=en),
- and the facebook account (https://www.facebook.com/ObsVolcanoPitonFournaise/)
The information in this document may not be used without explicit reference.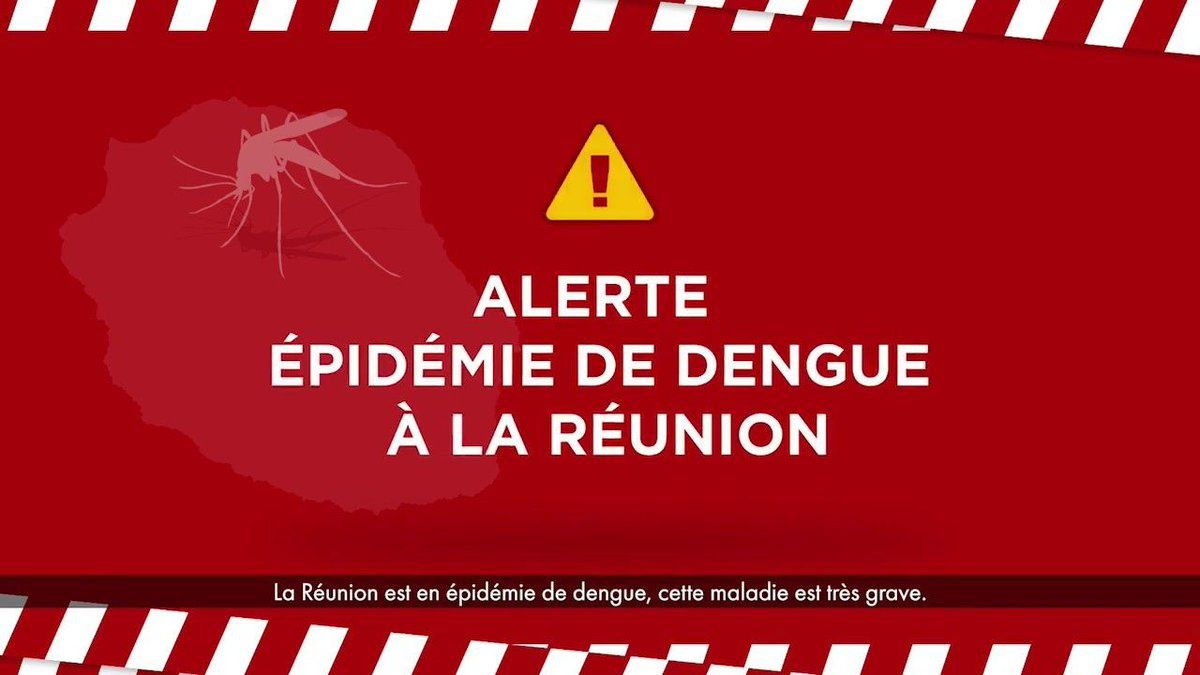 For potential visitors, the epidemic stage for Dengue fever is reported in Reunion Island by the Préfécture.
The Sernageomin reports at Copahue for October 7 at 2:44 local / 5:44 UTC registration of 14 VT earthquakes associated with fracturing rocks. The earthquake of higher energy was ML 3.2, and a depth of 3.5 km.
The surface activity does not show any changes, and the technical alert remains in Amarillo.
Source Sernageomin
VAAC Darwin has issued ash dispersion reports for four volcanoes in its monitoring area: Dukono, Krakatau, Kadovar, and Manam, where volcanic activity continues.
Orange aviation code for Krakatau, where images of Sentinel 2 discover lava flows.
For Manam, Dukono, and Kadovar, the ashes emitted are partially discernible due to atmospheric conditions. Both volcanoes are in orange aviation code.
From VAAC Darwin, Volcanic Ash advisory for Dukono, Manam and Kadovar.