Publié le par Bernard Duyck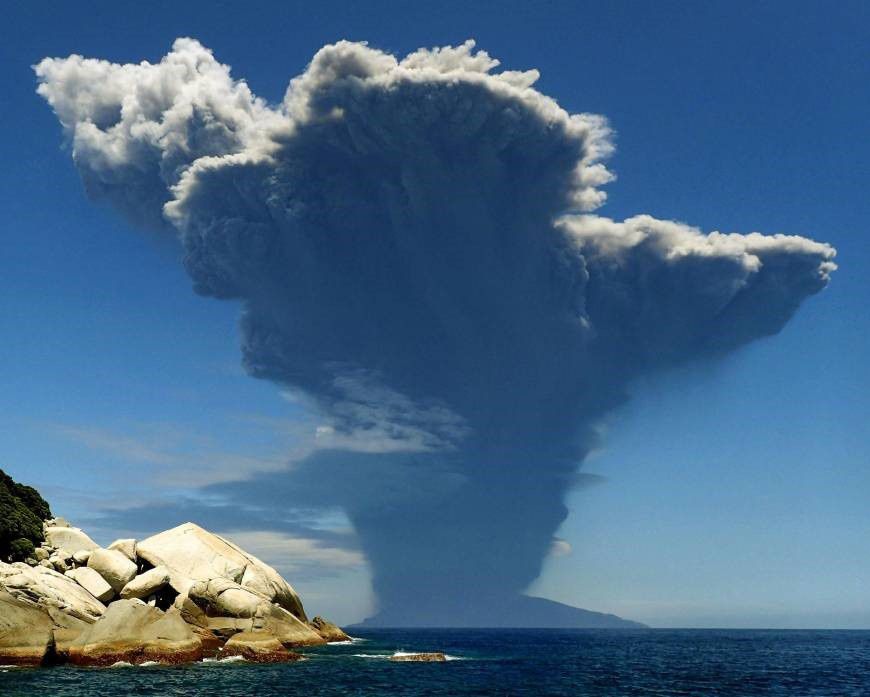 Kuchinoerabujima - image of the last eruption on 29.05.2015 - Courtesy of Kyodo photo News and The Japan Times / GVP
According to a field visit of the Kuchinoerabujima meteorological observatory on 23.10.2018, relayed by MBC News, an eruption would be underway on the island of Kuchinoerabujima in the south of the Japanese archipelago.
An eruption was observed on October 22 at 15:00 local and continues on October 23 at 3:30; it is accompanied by a plume of 800 meters above the crater.
The volcano is still alert level 3. The weather observatory calls for vigilance because of risks of pyroclastic flows within a radius of 2 km. around the Shintake crater, responsible for historical eruptions.
Sources: NBC News and Gloval Volcanism Program
Sabancaya's activity remained moderate in the week of October 15 to 21, 2018, with an average of 23 explosions per day, accompanied by ash and gas plumes up to 3,000 meters above the crater, scattered over 40 km to the east and west.
The flow of sulfur dioxide remains high, with a peak value of 2,200 tonnes / day on 19 October.
Mirova detected 5 thermal anomalies with values ​​between 4 and 14 MW over the period.
Sources: IG Peru, OVI, Ingemmet
In Krakatau, in activity level 2 / Waspada, the activity continues, characterized by successive explosions, visible on the Sentinel 2 image of October 22 by a train of emissions of ashes, and incandescence in level of the crater and a lava flow.
A tremor of dominant amplitude at 10 mm is reported by the PVMBG.
The Vona remains orange.
Sources: PVMBG and Sentinel 2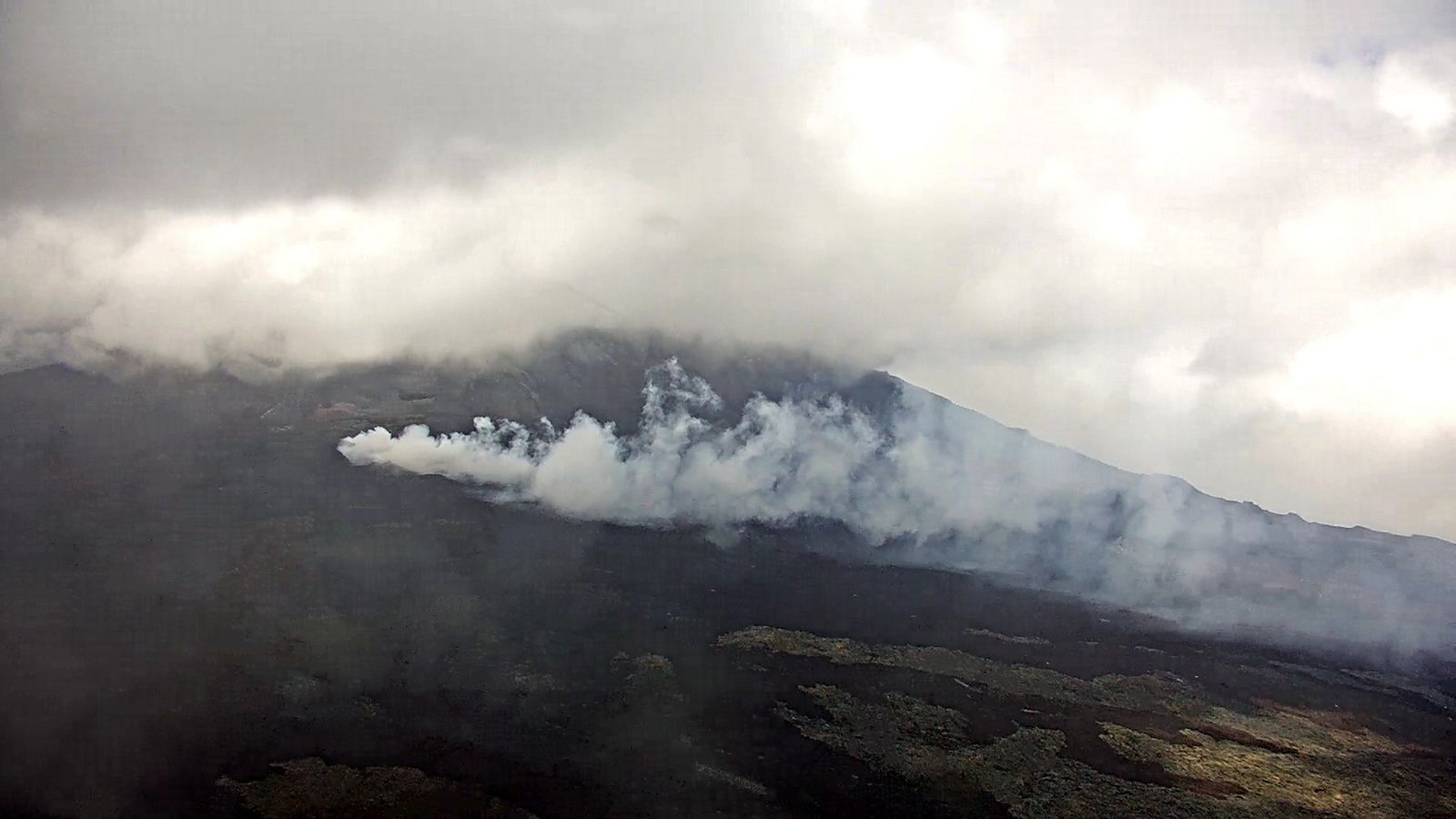 Piton de La Fournaise - 22.10.2018 / 14h02 - strong outgassing due to weather conditions - IRT / OVPF webcam
At Piton de La Fournaise, the intensity of the tremor remains stable. No field reconnaissance was possible due to an execrable weather October 21 and 22 on the island of Reunion.
A strong degassing is visible on webcams because of heavy rains on the volcano.
Sources : OVPF and weather sources Réunion