Publié le par Bernard Duyck
Our Earth is a geologically active planet ... two sources of internal heat characterize it: the remaining embers of its violent birth 4.5 billion years ago, and the heat produced by the decomposition of its radioactive elements.
This thermal energy must escape ... the volcanic eruptions allow part of this cooling, another feeds the plate tectonics by convection. The displacement of tectonic plates is accompanied by earthquakes, but also by the construction of reliefs and the formation of ocean basins.
This little summary of planetary life brings us to the volcanic activity report of the week by the Global Volcanism Program / Smithsonian / USGS. - link
For the week of 17 to 23 October 2018, he reported 18 erupting volcanoes, including three in new activity: Kerinci, Kuchinoerabujima and Sarychev peak.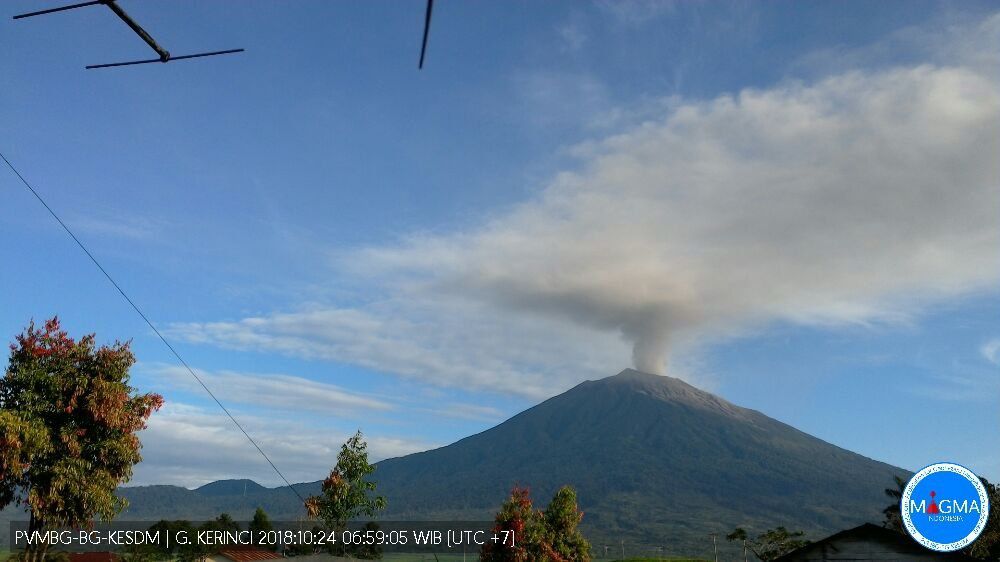 Kerinci / Sumatra - 24.10.2018 / 06h59 - thick gray plume at 400-500 m above the summit - Doc.Magma Indonesia
This is the moment chosen by the USGS to list state by state the most active volcanoes among the 161 structures of the United States.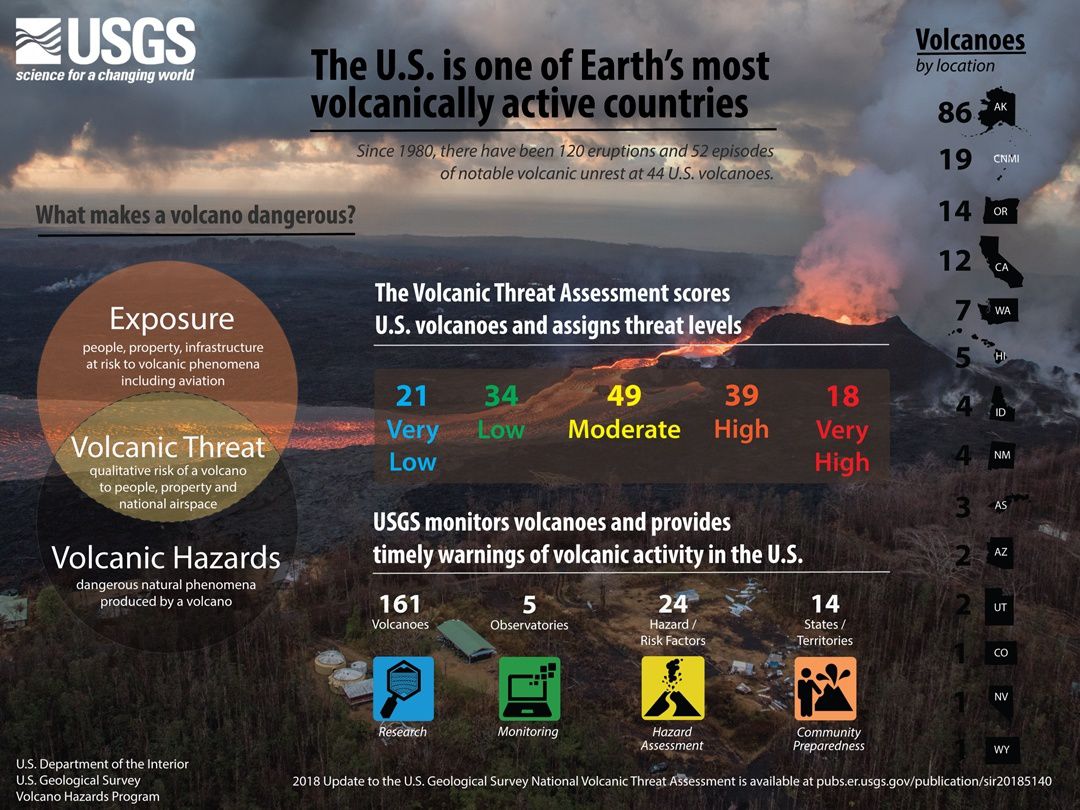 The NOAA / National Oceanic and Atmospheric Administration and the Oregon State University report also show that in the last 30 years, scientists have discovered about 40 underwater eruptions, whereas before 1990, found none ... thanks to advances in marine exploration technology.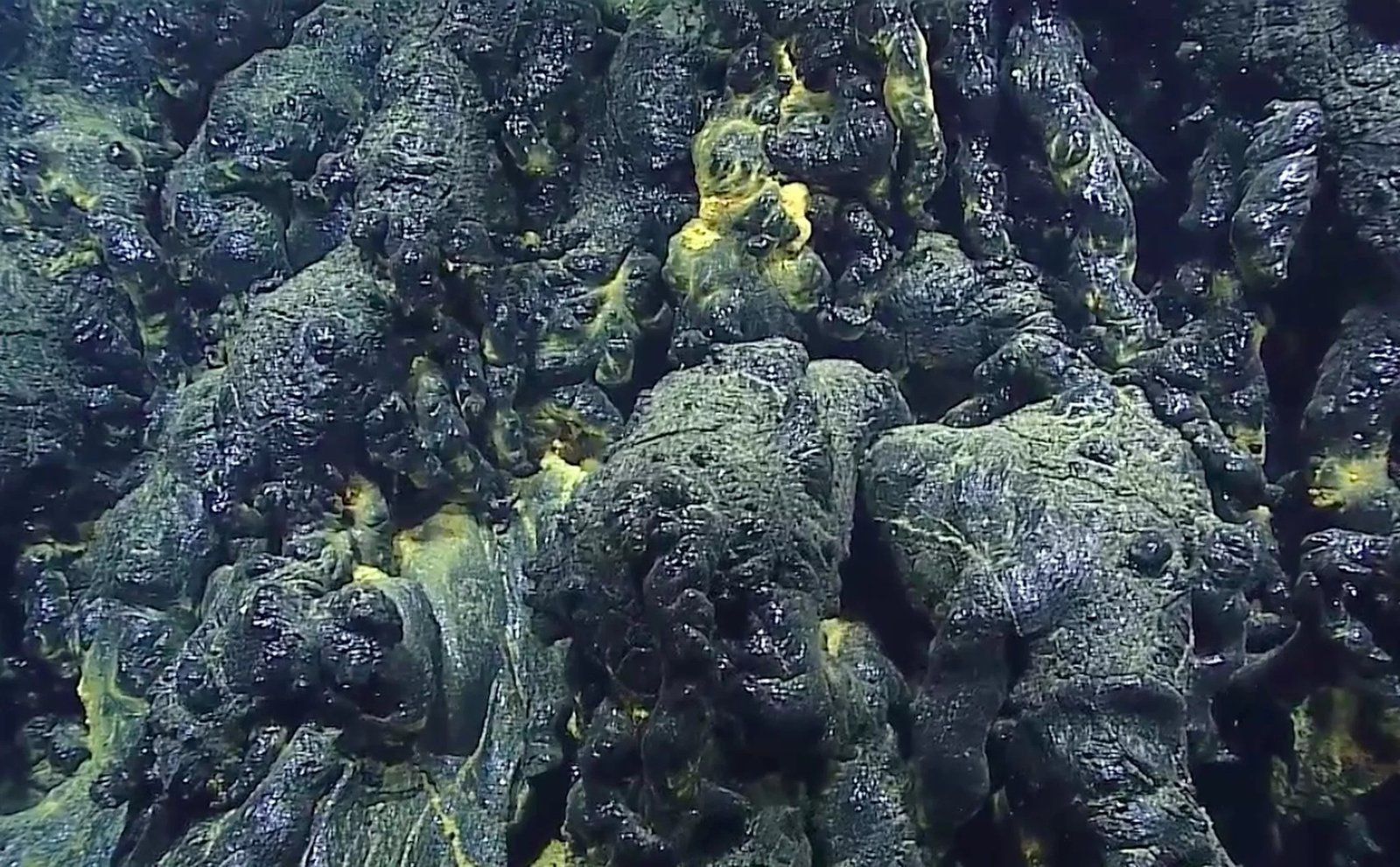 Marianas Volcanic Arc - Lavas Pillow at 4, 500 meters deep forming a vitrified lava field - Credit: Oregon State University
In fact, there are 40 volcanoes that are erupting on our planet right now, not to mention the underwater activity that is often obscured in part. All these volcanoes are unique, and have their own eruption style and their own pace of life / activity.
Our volcanic land is diverse and alive.
Sources : in the article