Publié le par Bernard Duyck
Two phreatic eruptions were observed at Mayon on November 26, respectively at 7:59 and 8:05; they were accompanied by a plume of gray to gray-white ash rising between 300 and 500 meters above the summit. The sulfur dioxide flux was measured at an average of 1,943 tonnes / day on 25 November.
The building is in inflation of its south-east sector, measured between October 22nd and 31st, 2018, while a sector north is deflating it, following a magmatic intrusion deep in the volcano.
The Phivolcs reminds not to enter the zones of permanent danger of 6 to 7 km according to the sectors. The alert level remains at 2.
Source: Phivocs-Dost.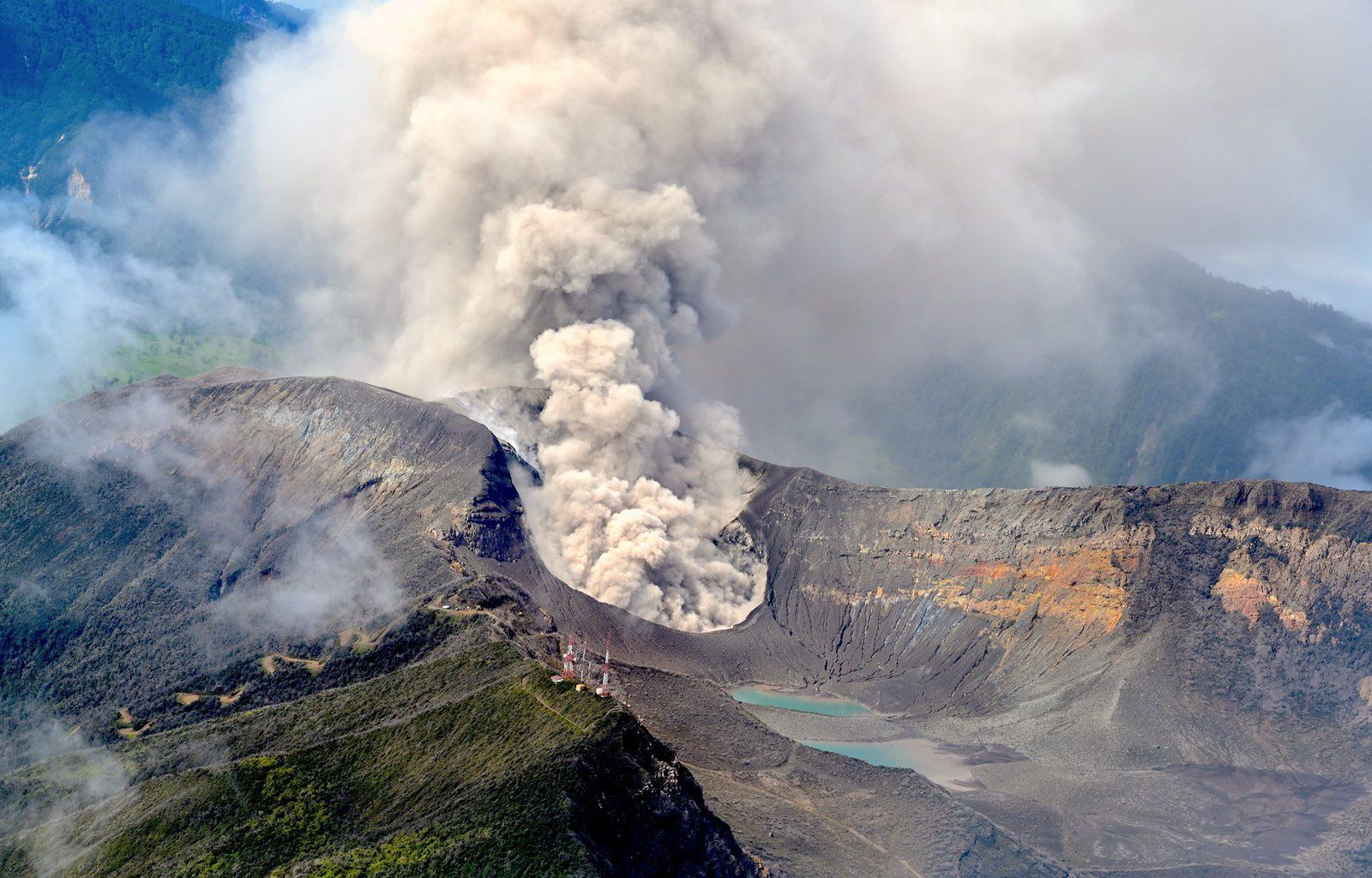 Turrialba - superb wide shot of Federico Chavarría-Kopper via Ovsicori, 24.11.2018, revealing from left to right, the way up to the viewpoint, the active crater and the lakes of the summit.
In Turrialba, an eruption has continued since 23 November; a column of ash frequently rises 200 meters above the crater.
Seismicity is characterized by earthquakes LP of middle amplitude and tremor. Strong infrasonic signals have been recorded for 2 days.
Strombolian eruptions occurred in the night of November 23-24, with ejection of gas and ash, and bombs falling in an eastern sector in the vicinity of the crater.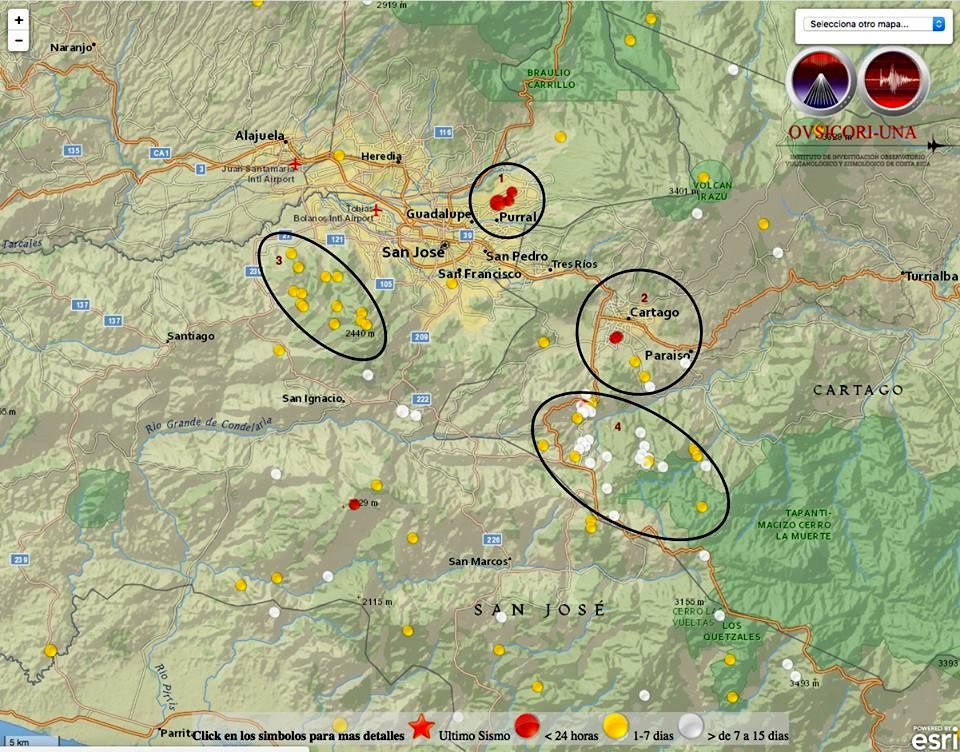 Costa Rica Central Valley - Spatial distribution of earthquakes - 1: Coronado; 2: Cartago; 3: Escazú; 4: South of Cartago - Doc .Ovsicori
Together, the Central Valley was marked this week by intense seismic activity, in four locations: Coronado, Cartago, south of Cartago and Escazú.
The earthquakes were felt by the population because of their shallow depth (less than 10 km), but they remain in the domain of the norm in this region with complex tectonics, crossed by many active faults.
Sources: Ovsicori & RSN
In Ethiopia, news of Erta Ale is scarce.
The images provided by the Sentinel 2 satellite and the data from the Mirova site show a strong degassing at the intracalderic lava lake (masking the incandescence ?) and a thermal anomaly reaching these days 239 MW in the lava field located 15 km further east.
Sources: Sentinel 2 & Mirova Modis.