Publié le par Bernard Duyck
Since midnight UT, which is 4:00 local time, on 01 November 2018, no more signs of activity are recorded at Piton de La Fournaise.
The eruption started on September 15, 2018 at 4:25 am local time therefore stopped today, November 01, 2018, at 04:00 local time.
Alert Level Change Proposal: Backup
Find all the information related to the activity of Piton de la Fournaise on the website (http://www.ipgp.fr/fr/ovpf/actualites-ovpf), the Twitter account (https: // twitter. com / obsfournaise? lang = fr), and the Facebook account (https://www.facebook.com/ObsVolcanoPitonFournaise/) of the OVPF-IPGP.
The information in this document may not be used without explicit reference.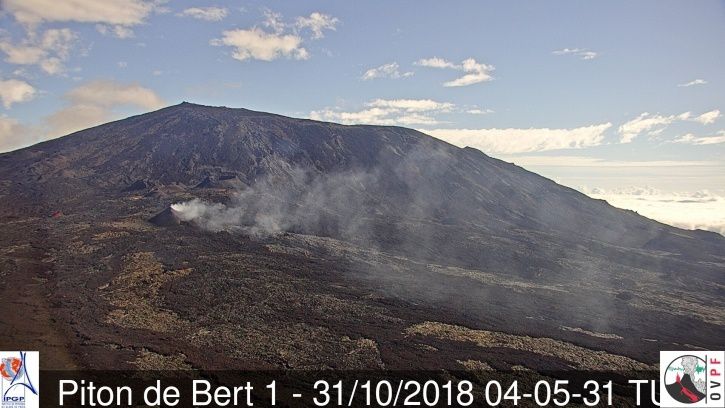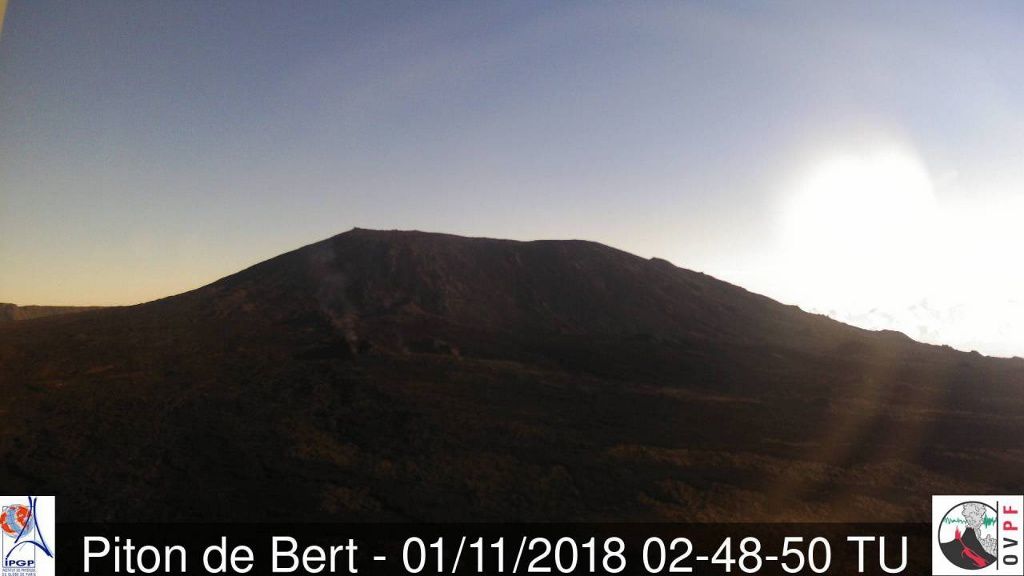 Piton de La Fournaise - net reduction of emissions between local 31.10 / 8h05 and 01.11.2018 / local 6:48 - webcams OVPF Piton de Bert
On Manam, in Papua New Guinea, the Deep Carbon observatory teams were able to measure the gases emitted by two summit volcano vents with a drone equipped with a MultiGAS, and send us this photo.
Source: DCO PNG drones
Partially cleared weather on the coast of Papua New Guinea has resulted in satellite images that confirm the emission of gas and ash from the Kadovar summit vent. The westward extension of the plume is however poorly defined because of the clouds present.
Sources: Sentinel 2, VAAC Darwin and Mirova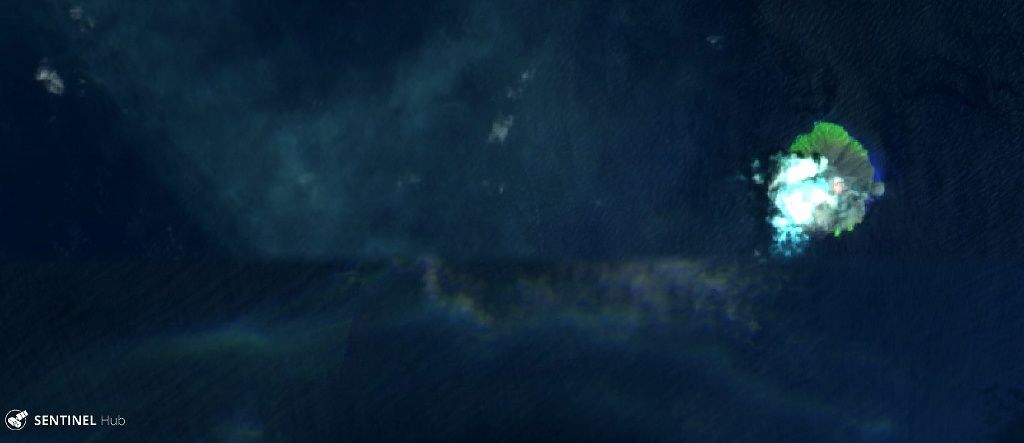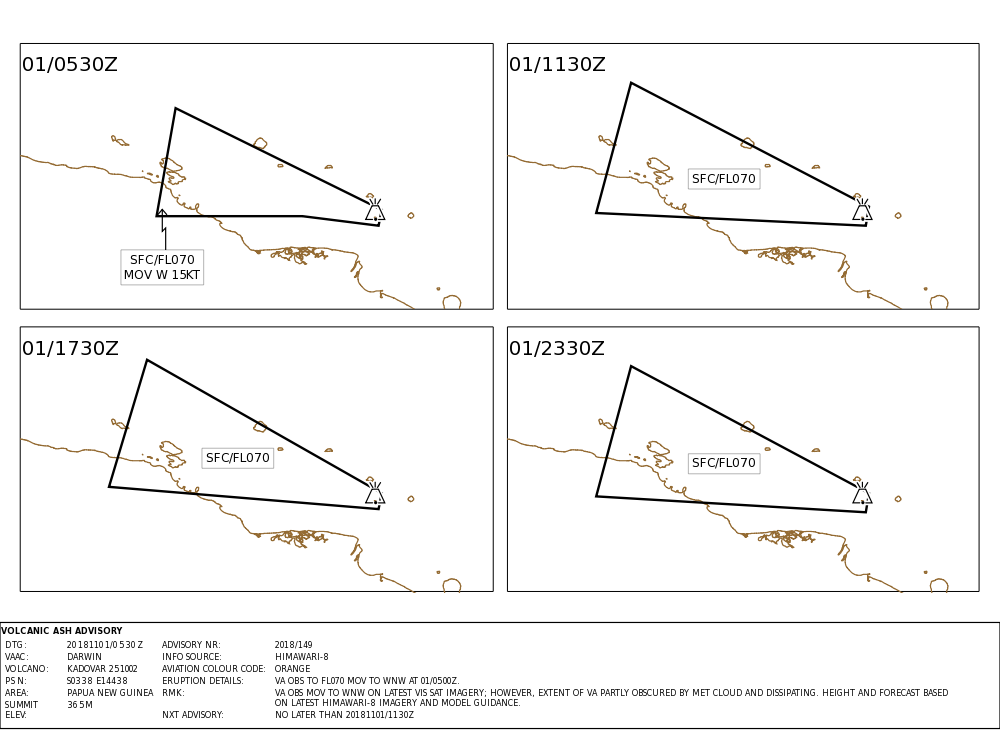 Kadovar - 01.11.2018 - Sentinel image 2 SWIR and volcanic ash dispersion advisory / VAAC Darwin - one click to enlarge
The eruption continues at Veniaminof, characterized by minor spattering and effusion of lava from the intracratal cone, confirmed by satellite temperature measurements.
Diffuse ash emissions have been observed on the webcam in previous days ... and traces of ash fall are possible on the surrounding communities depending on the wind conditions.
The aviation code remains orange, and the volcanic alert to Watch.
Source: AVO