Publié le par Bernard Duyck
The current activity of the Sinabung, always on maximum alert, is relatively low: a weak white plume rises 200 meters above the summit.
This November 17, the PVMBG informs 4 emission earthquakes and a distant tectonic earthquake.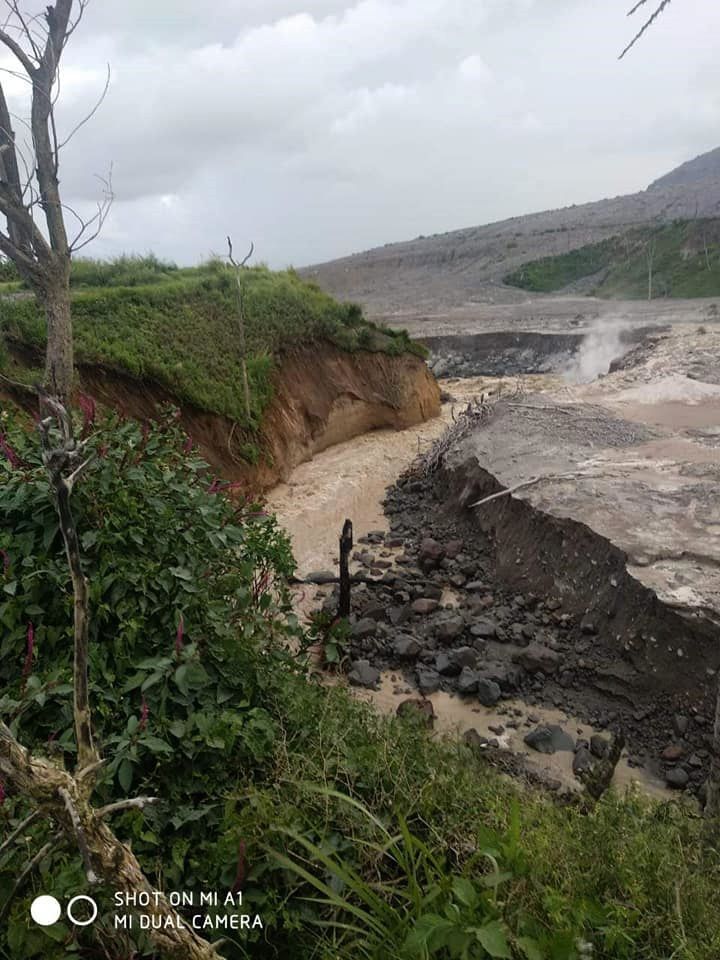 Sinabung - 17.11.2018 - the reservoir begins to drain ... risks of lahars - photo Sadrah Peranginangin
But the danger is present ! It comes from the new dam lake formed on the upper course of the Laborus River.
BPBD in the Karo region has issued a lahar threat to residents around the river living or working downstream of the dam.
Sadrah Peranginangin reports that the lake level has dropped about 3 meters and continues to fall, with risk of lahar, without rainwater.
Local authorities continue their local information work.
Let's hope that everything is going well for the local population.
Sources: PVMBG and communication by Sadrah Peranginangin.
An explosive eruption took place on 15 November from 15:52 in the Ontakeake of Suwanosejima; the associated plume reached 2,000 meters above the crater.
Despite the lack of data on inflation and the increase in seismicity, the JMA indicates a possibility of eruption of the same magnitude in the future, and advises against the approach of the crater.
Source: NHK
The activity of Fuego is again rising: 8 to 14 explosions, low to moderate, per hour are accompanied by emission of plumes of ash to 4,700 meters asl., drifting on 15-20 km to the southwest and west.
Incandescent pulsatile emissions at 150-200 meters are observed, as well as moderate avalanches in the crater contour. A lava flow reaches a length of 1,300 meters in the Ceniza barranca, permanently fed.
Ash falls are reported on Panimache I, Morelia, Santa Sofia, Sangre de Cristo, Finca Palo Verde.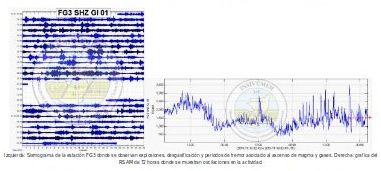 Source: Insivumeh

The summit activity of Etna continues, illustrated by the images of the webcam LAVE and from Benito Morabito.