Publié le par Bernard Duyck
The eruption continues in Turrialba, where since November 22, plumes of ash are emitted about 500 meters above the crater. The winds blowing from the northeast push the ashes towards the Central Valley.
The emissions were sustained on the morning of November 28, with frequent Lps earthquakes.
Source: Ovsicori & RSN

On November 28, during the morning, Insivumeh recorded moderate block avalanches and pyroclastic flows on the north-eastern flank of Santiaguito's Caliente dome; this activity is due to the stacking of volcanic materials and its instability. The collapses generated pyroclastic flows accompanied by ash columns at 4,000 meters asl., moving over 18 km.


This activity is continuing and it is not recommended to stay near the drainages of the north-east flank.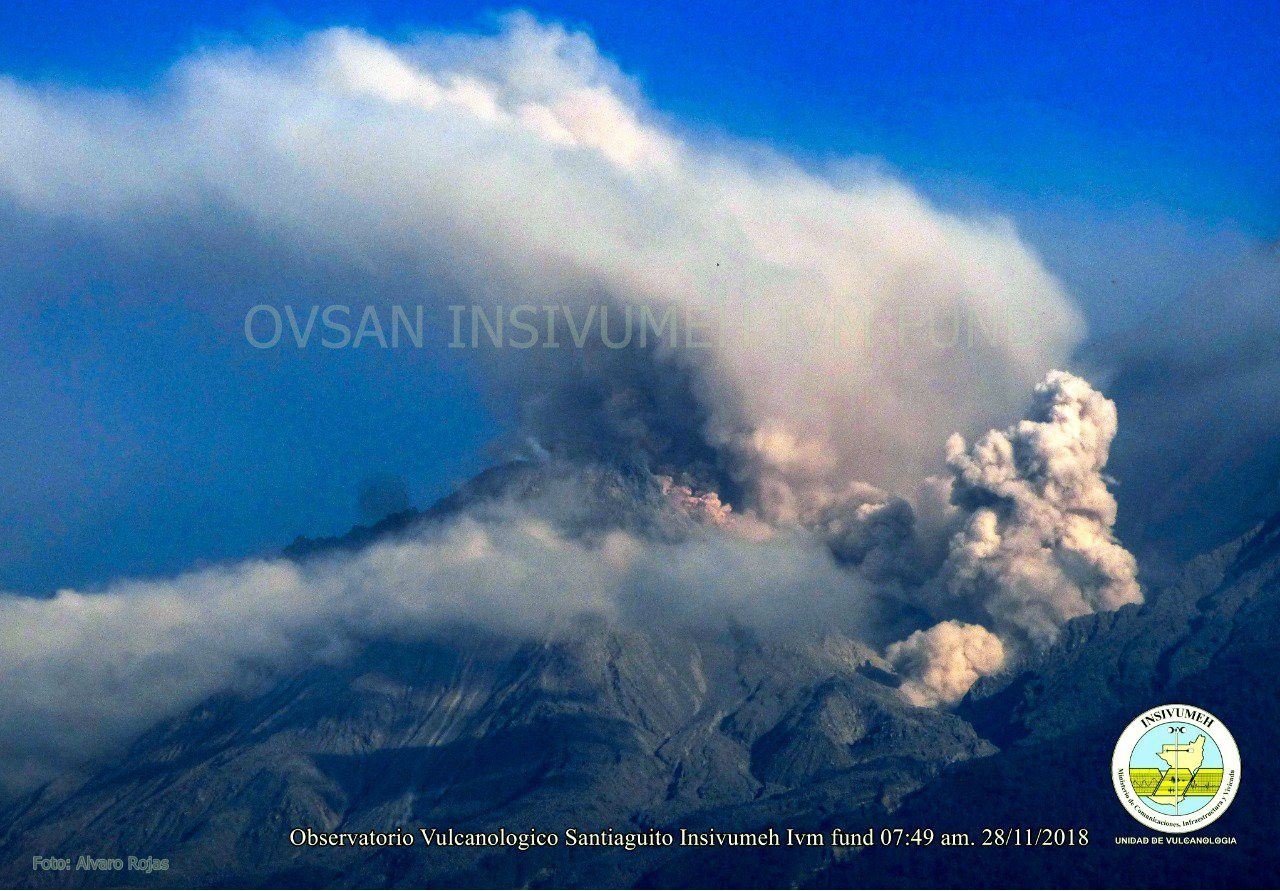 Santiaguito - pyroclastic flow of collapse on 28.11.2018 / 07:49 - photo Alvaro Rojas - OVSAN Insivumeh
The Fuego shows strong explosions accompanied by plumes loaded with ashes; the control tower at La Aurora airport reports the presence of ashes at an altitude of 9,449 m. asl. traveling 25 km to a sector south and west this 28 November.
During the night and the morning, incandescence is observed, and projections 200 meters above the crater feed avalanches in the contours of the latter, some of which are wider in the direction of the main barrancas.
Sources: Insivumeh & Conred
At Etna, strombolian explosions continue at the new south-east crater, and feed the lava flow that moves towards Valle del Bove. Explosions are more frequent, and almost continuous at times.
Continuous intra-crateric activity at the northeast crater and Bocca Nuova, with nocturnal incandescence revealing it.
All this activity remains confined to the summit craters, without threat to the populations around the volcano, nor production of ashes.
Sources: Boris Behncke and Gio Giusa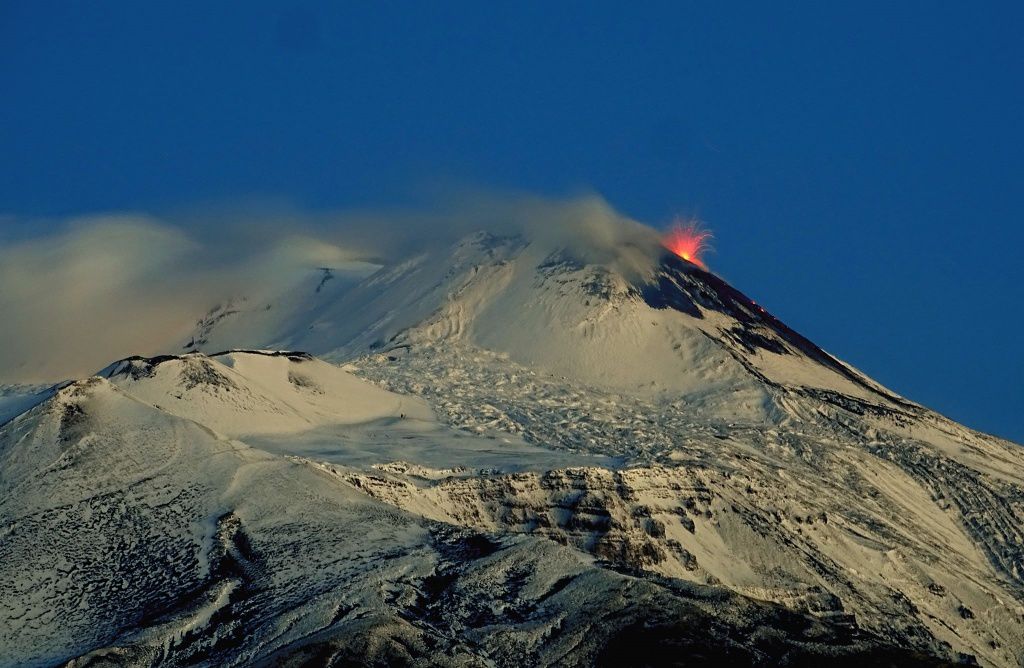 Etna the 29.11.2018 at dawn - the activity of the NSEC blackens the white coat covering the peaks - photo Boris Behncke
In Kadovar, Papua New Guinea, the central vent is still active, with a plume loaded with ashes.
A Sentinel 2 image shows several incandescent fires at the top of the island-volcano.
Sources: Local Observers and Sentinel 2