Publié le par Bernard Duyck
At Veniaminof, the eruption continues, with minor spattering, and the effusion of lava that fed an intracalderic flow. Seismic tremor of low amplitude marks this activity.
A plume containing ash in low concentration extends from the summit for 48 km. to the northwest of the volcano.
The volcano is under surveillance of a seismic network, and local infrasonic, and satellite monitoring.
Sources: AVO & Nasa.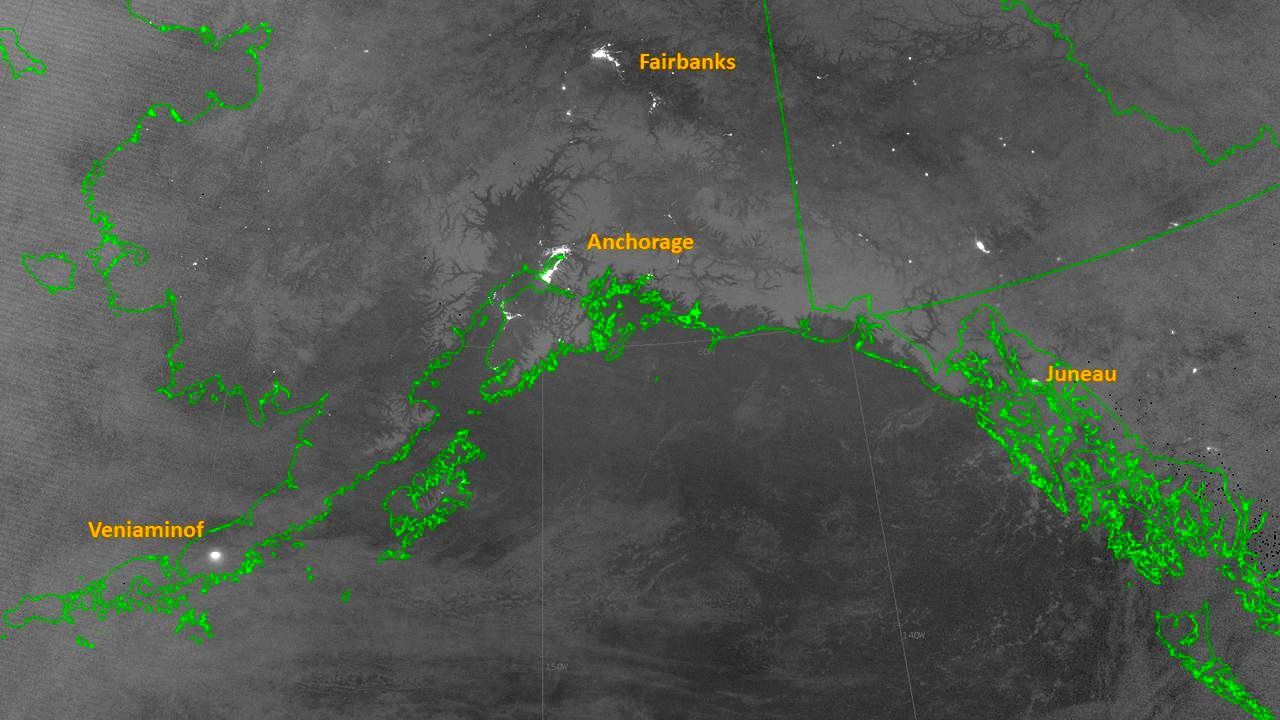 Veniaminof -image VIIRS bands day and night of 15.11.2018, revealing the lights of Anchorage, Fairbanks and Juneau, as well as the incandescence of the ongoing eruption at Veniaminof. - Doc. VIIRS Nasa
The daily reports of Phivolcs concerning the Mayon follow one another, suggesting a slight increase in activity.
In recent days, a daily volcanic earthquake is reported, as well as nighttime glow. Moderate emissions of white plumes of steam and gas are observed, as well as inflation in the southeast and mid-slope sectors. Sulfur dioxide emissions were measured at 1,196 tonnes / day on November 14, 2018.
The Mayon remains alert level 2, with the recommendation not to penetrate an area of ​​6-7 km radius, depending on the axes considered.
Source: Phivolcs
In Guatemala, the weather conditions of strong winds affecting volcanic areas remobilize ashes deposited by the activity of volcanoes, with ash dispersal and avalanches of blocks on the slopes of Fuego, Pacaya and Santiaguito volcanoes.
The insivumeh recalls that, despite appearances, these volcanoes maintain an activity within the set limits.
Sources: Insivumeh & Conred.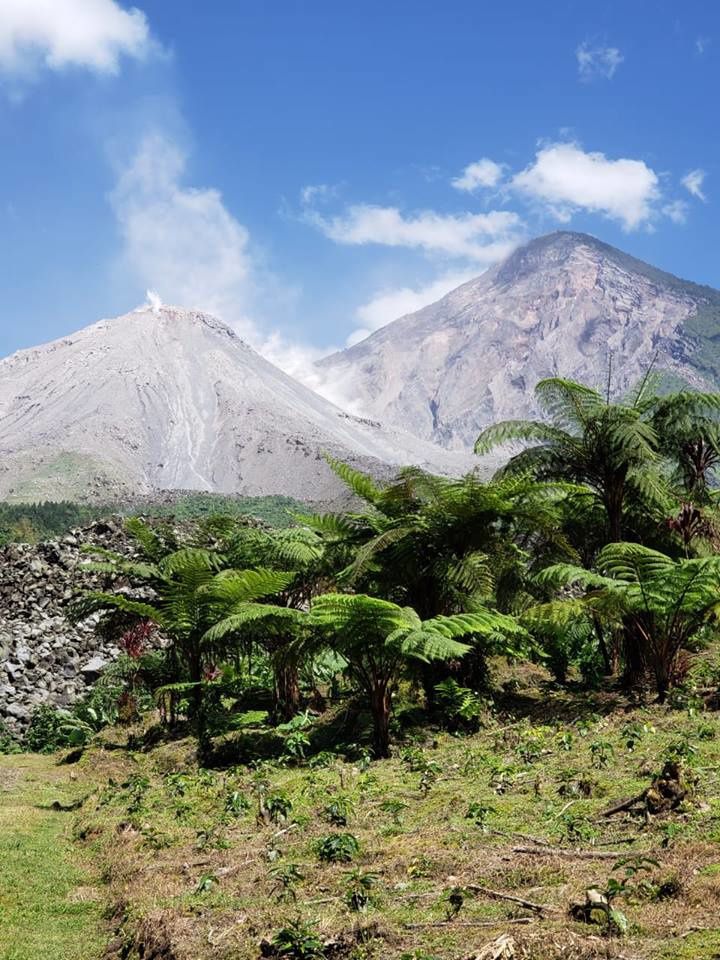 Santiaguito - 15.11.2018 - block avalanche and remobilization of fine particles under strong winds - photo Conred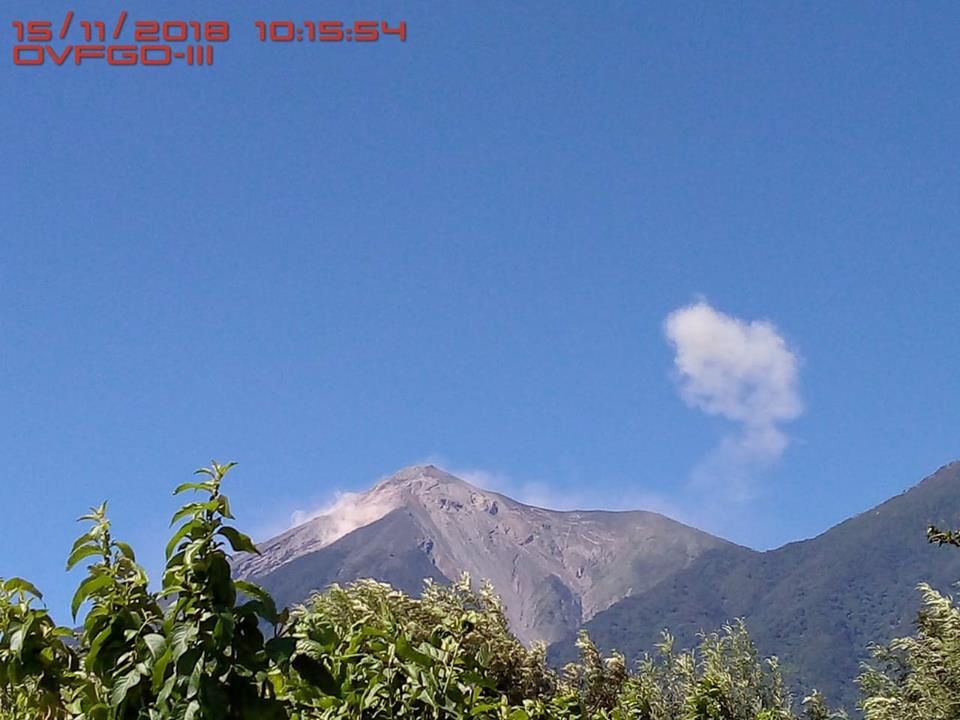 Fuego - 15,11,2018 / 10:15 - remobilization of deposited materials in the Las Lajas barranca by strong winds - photo OVFGO
In Indonesia, the PVMBG reports an eruptive episode of Anak Krakatau on November 16, 2018 at 5:24 am WIB, accompanied by a thick plume of black ash about 600 meters above the summit, leaning to the northeast. This eruption is recorded on a seismogram of maximum amplitude of 58 mm and a duration of ± 3 minutes 32 seconds.
Emissions of ash continue.
Currently, G. Anak Krakatau is in level II status (Waspada) with a 2 km radius prohibited area around the crater and an orange VONA renewed this 16.11.
The seismicity of November 15 was characterized by 221 eruptions earthquakes, 79 emission earthquakes, 3 harmonic tremor episodes and a continuous tremor of dominant amplitude at 6 mm.
Sources: PVMBG & Magma Indonesia
Etna currently has four active summit vents, the northeast crater, the Bocca Nuova where two vents are present, and the Puttusiddu of the new southeastern crater.
Sources: observers cited.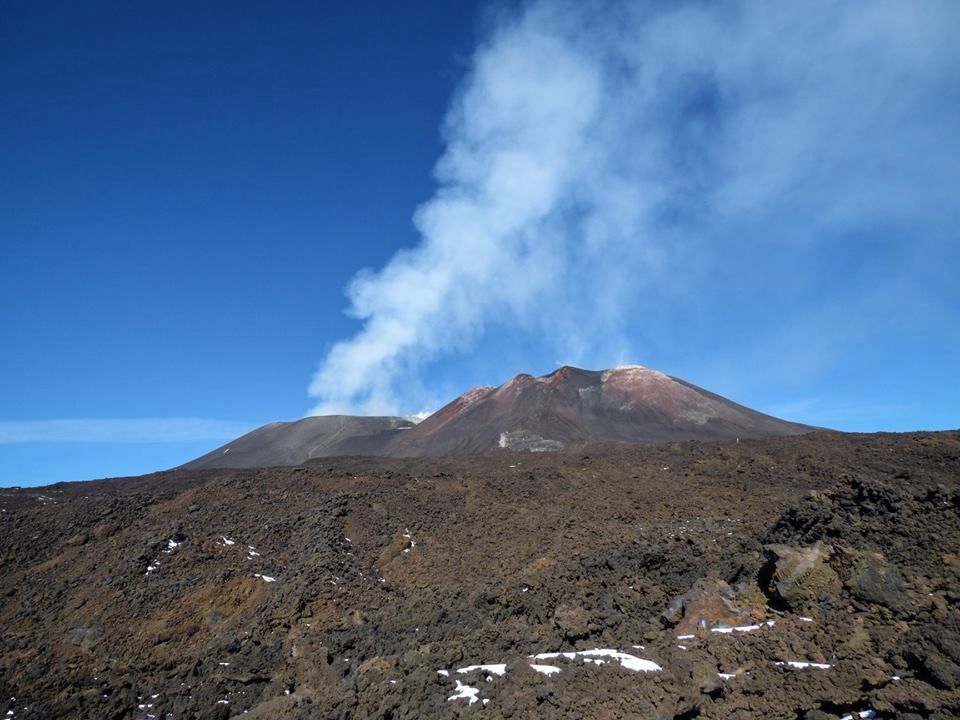 Degassing at Etna on 15.11.2018; on the left, the Bocca Nuova, on the right, the south-east complex, and the north-east emissions, hidden. - photo Gio Giusa
Northeast crater of Etna - 14.11.2018 - video Michele Mammino Da quota 3325 mt