Publié le par Bernard Duyck
In its special bulletin of 18 November at 10.10 local, Insivumeh officially announces the start of the fifth eruption 2018 of Fuego.
It is characterized by a constant ash plume at 4,900 meters asl, dispersing to the south for 15-25 km, and generating moderate to strong avalanches in the Ceniza and Tanilyua Barrancas, up to the vegetative limit.
The incandescent fountain is observed up to 300 meters high above the crater. A lava flow, 2,000 meters long, in the direction of the barranca Ceniza, has a front generating avalanches and ash rising. A possibility exists of the beginning of lava flow in the Taniluya barranca in the next hours, and of pyroclastic flows.
Ash falls are reported on Panimache, Morelia, Santa Sofia, Sangre de Cristo, and Finca Paolo Verde.
During the night, the explosions generated a plume rising to 5.200 meters in height before dispersing 20-30 km in a westerly and north-easterly direction; the incandescent fountains rose up to 500-600 meters above the crater and the ballistic ejections reached 800 meters in various directions. The lava flow towards the Ceniza gorge reaches a length of 2,500 meters.
At the time of the 0h40 report, a pyroclastic flow descends in the direction of the Seca barranca.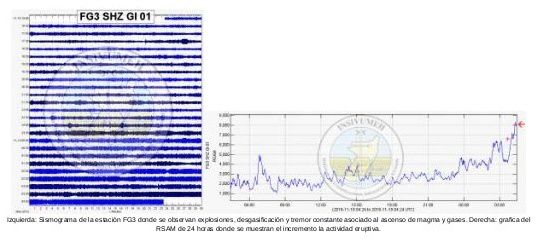 Comred declared the red alert and activated the Emergency Operations Center-COE-Municipal to coordinate the response actions. National Highway 14 is closed. Self-evacuation is in progress.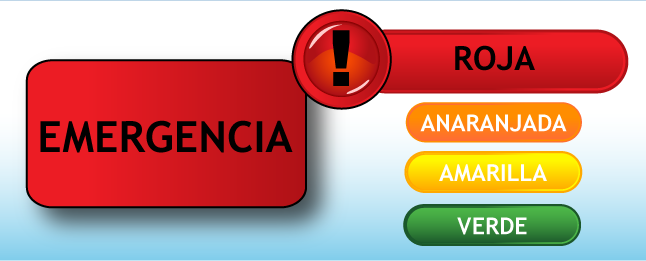 Sources: Insivumeh, Conred and Comred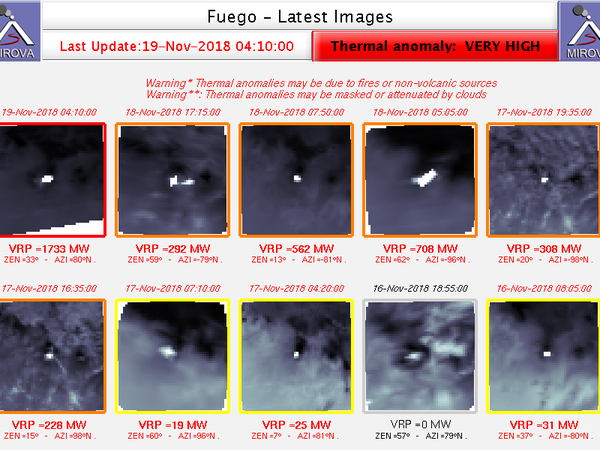 Fuego - 19.11.2018 - thermal anomalies on 19.11.2018 / 04.10 / Mirova and Volcanic ash Advisory 19.11.2018 / VAAC Washington - one click to enlarge
This week, the Strombolian explosive activity of Krakatau was accompanied by nocturnal incandescence, and lava flow on the southern flank that reached the sea.
The PVMBG reports 1,259 eruptions earthquakes, 508 blasts earthquakes, 207 shallow volcanic earthquakes, 41 deep volcanic earthquakes, 5 harmonic tremor episodes, and a continuous tremor with an amplitude between 1 and 57 mm.
Ash emissions were high on November 17, with a plume of about 50 km westerly and to the south coast of Sumatra.
On November 18, incandescence was visible from the coast at 40 km, showing a flow on the southeast flank, and Strombolian activity.
Sources: PVMBG, Planet Lab, VAAC Darwin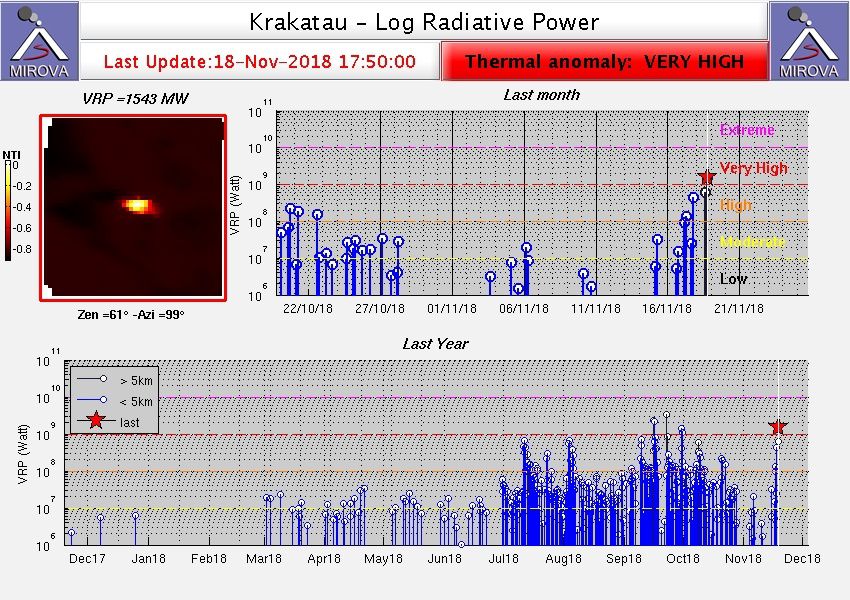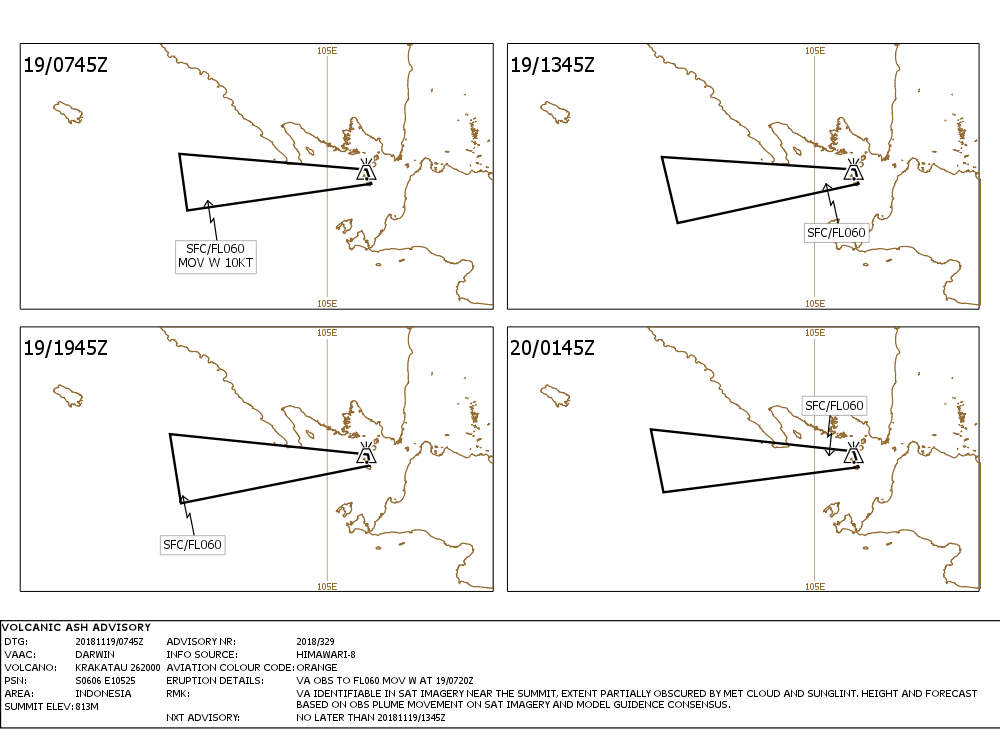 Anak Krakatau - Thermal anomalies on 18.11.2018 / 17h50 - Mirova and Volcanic Ash Advisory / 19.11.2018 VAAC Darwin
At Popocatepetl, the last 24 hours were marked by 68 exhalations of a mixture of gas, steam and a small quantity of ash. The seismicity is characterized by a VT earthquake of magnitude2.6 at 21:17 on November 17 and 12 minutes of low amplitude tremor.
The exhalations continued in the afternoon of November 18, with a plume rising to 1,000 meters above the summit, dispersing to the northeast.
The activity remains within the framework of the Amarillo Fase 2 alert, accompanied by a 12 km ban / safety perimeter.
Source: Cenapred