Publié le par Bernard Duyck
The head of the CVGHM recalled in an interview with the Jakarta Post that the safety distance for the Merapi is 3 km, to be respected since the dome in continuous growth can collapse by generating pyroclastic flows.
This kind of event brought to light the 300-meter incandescent avalanche that occurred around 7:05 pm on November 23, considered by the authorities as non-dangerous.
On the other hand, Agus Budi Santoso, head of BPPTKG, mentioned the possibility of pyroclastic flows if the extrusion of lava increases.
The tension is busy climbing ... to follow!
Sources: Jakarta Post / BPPTKG.
At Mayon, the analysis of seismicity reveals four volcanic earthquakes, two of which related to a phreatic eruption on November 26 at 7:59 and 8:04 am.
On November 27, another phreatic eruption was observed at 5:33 am, generating a greyish ash plume rising 500 meters above the summit, followed throughout the day by vapor emissions to a western sector.
Nighttime glow is observed; the flow of sulfur dioxide is measured at an average of 1.996 tonnes / day on 27.11.
The level 2 alert is maintained.
Source: Phivolcs.
Since November 24, the Karangetang has thermal anomalies qualified by Mirova of light to moderate, between 3 and 16MW.
These anomalies correspond to an increase in seismicity since the same date, in relation with magma movements and degassing.
Emissions have increased at the northern crater, where the Sentinel 2 satellite has detected a thermal signal since 26 September.
The photos of the last days reveal a plume consisting of the northern crater and degassing at the south crater.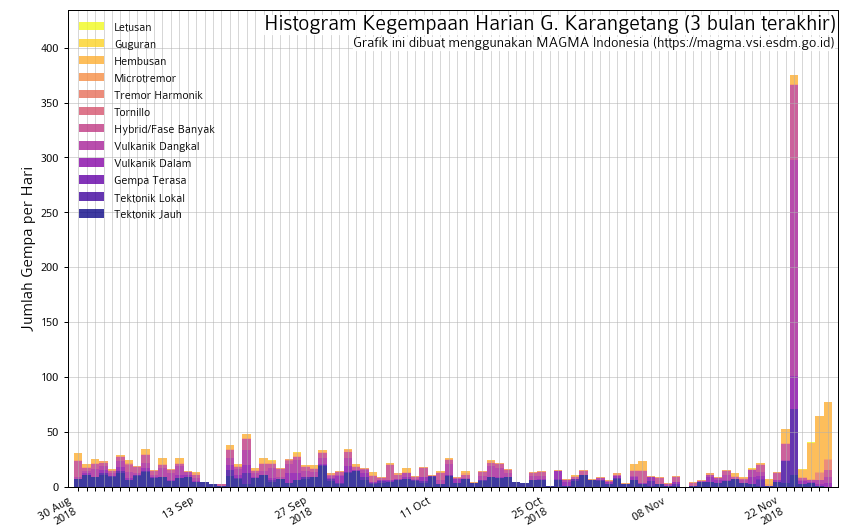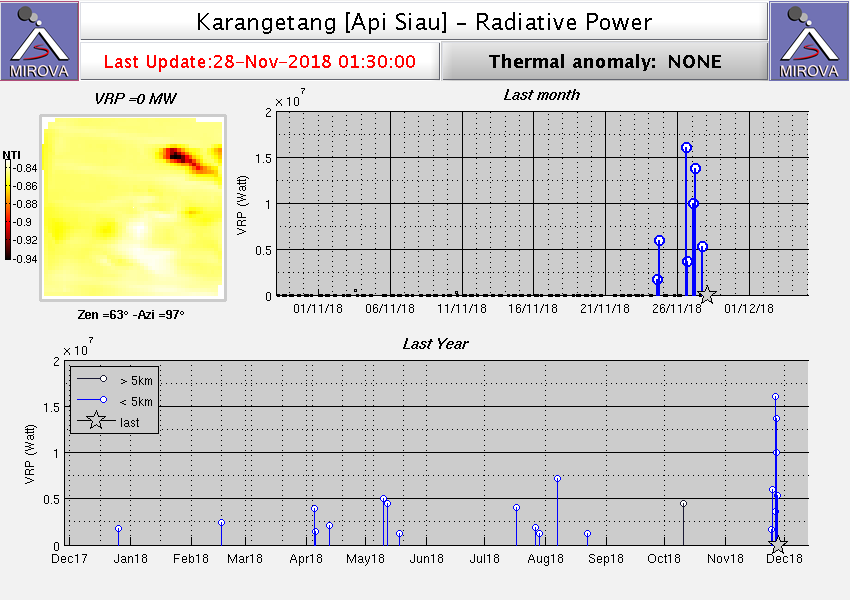 Karangetang - seismicity and thermal anomalies on 27.11.2018 - doc.Magma Indonesia and Mirova Modis - one click to enlarge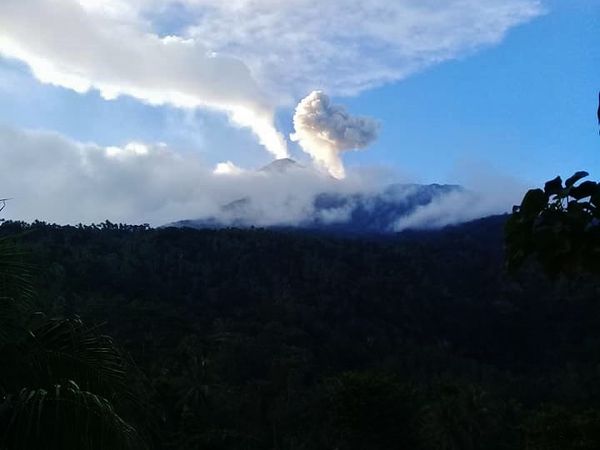 Karangetang - activity from 26.11.2018 / 7h03 & 7h52 / Magma Indonesia and from 27.11.2018 / Tris Tawera Bawole via Facebook - one click to enlarge .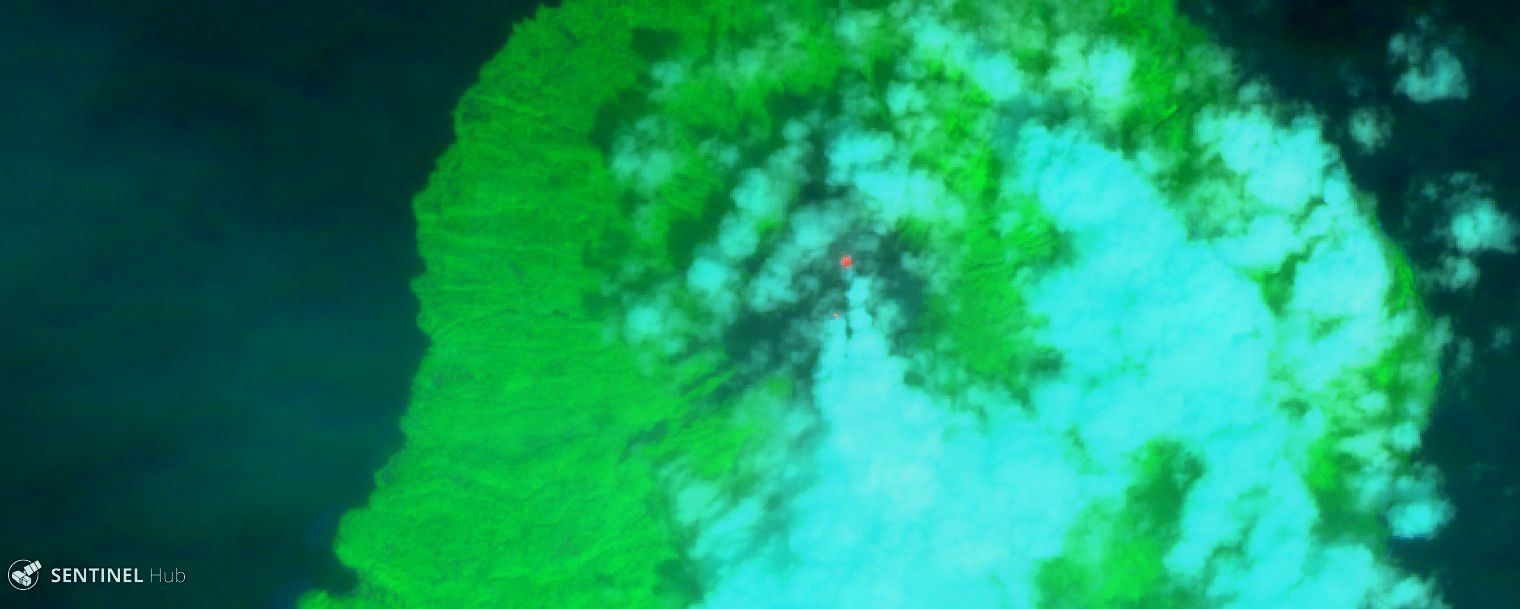 Karangetang - higher thermal signal at north crater than south crater - image Sentinel-2 image SWIR 25.11.2018 - one click to enlarge
Note that the Karangetang is a stratovolcano that houses four north-south aligned summit craters, and is one of the most active Indonesian volcanoes, with more than 40 major eruptions recorded since 1675, and many more undocumented. The eruptions of the 20th century include a frequently explosive activity, which is accompanied by pyroclastic flows and lahars, and presence of domes in the summit craters.
Sources: Magma Indonesia, Sentinel2 and Mirova - Global Volcanism Program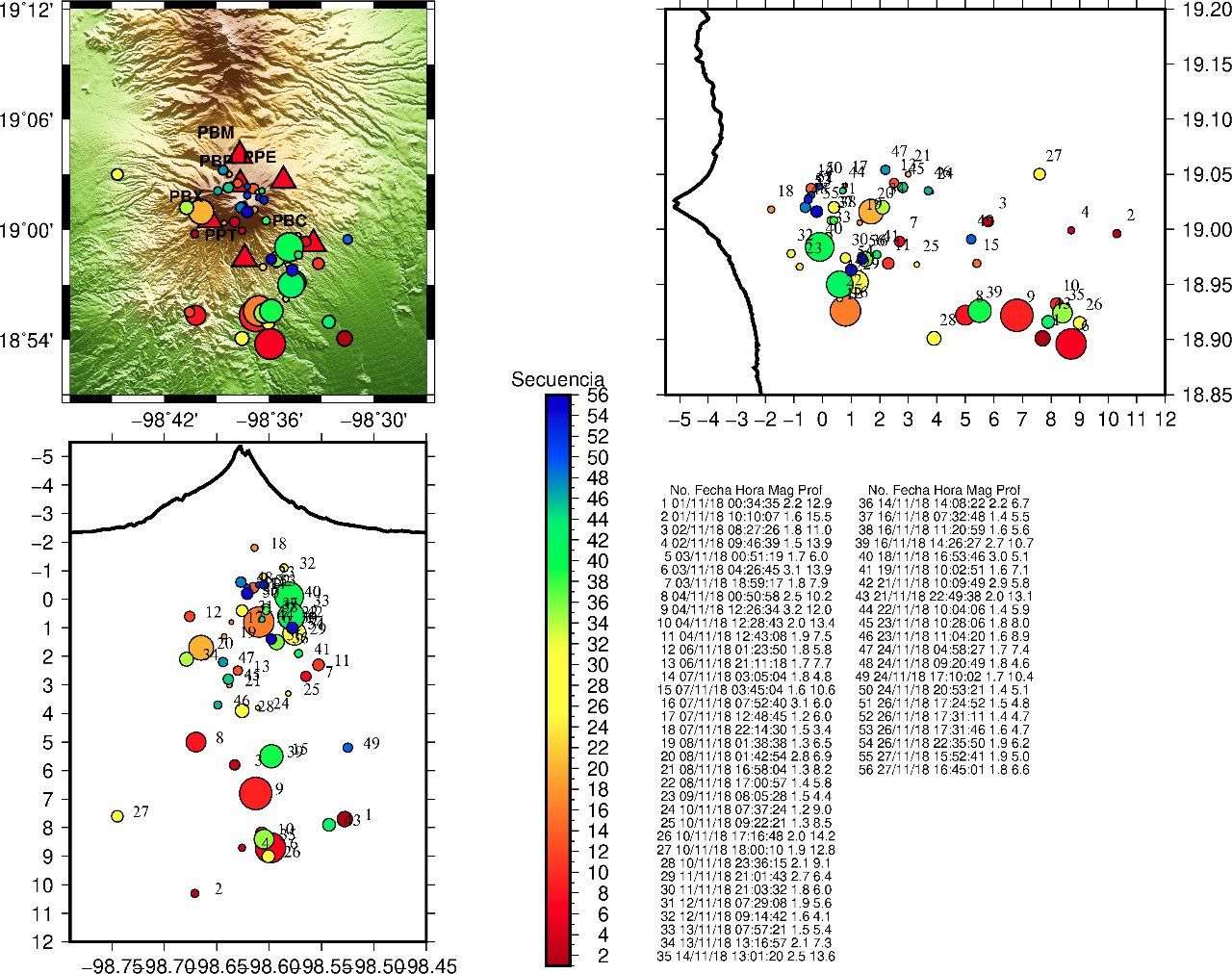 Popocatépetl - summary of earthquakes VT of November 2018 - Doc. Oscar Zepeda / Cenapred - 28.11.2018
The seismic activity of Popocatépetl is marked this 27 November by four volcano-tectonic earthquakes of magnitude between 1.4 and 1.9, respectively at 17h24, 17h31 with two earthquakes close together, and 22h35.
Oscar Zepeda, director of analysis and risk management at Cenapred, reports that during the month of November, 56 volcano-tectonic earthquakes were recorded, and the month is not over.
Source: Cenapred