Publié le par Bernard Duyck
An overflight of the Popocatépetl, carried out with the support of the Marine Secretariat / SEMAR allowed the observation of the new dome # 80 of the volcano: 250 meters in diameter, and a thickness of 30 meters, its volume reaches 1.5 million of m³.
During the last 24 hours, 46 exhalations of water vapor, gas, and a small amount of ash are recorded.
The volcanic alert remains at Amarillo Fase 2, accompanied by a 12 km safety zone.
Source: Cenapred
In Fuego, constant explosions accompanied by expulsions of a dark gray plume continue.
The avalanches of blocks and ashes, accumulated during the eruption of November 18, continue in the Seca, Ceniza, El Jute, Las Lajas and Honda barracks.
This activity can continue in the coming days, it is recommended not to park in the main drainages.
Sources: Insivumeh and Conred
Three craters are still active this November 22 at the top of Mount Etna: a Strombolian activity animates the Bocca Nuova, and the "puttusiddu" of the new crater southeast. The crater northeast is also continuing its activity.
Source: Boris Behncke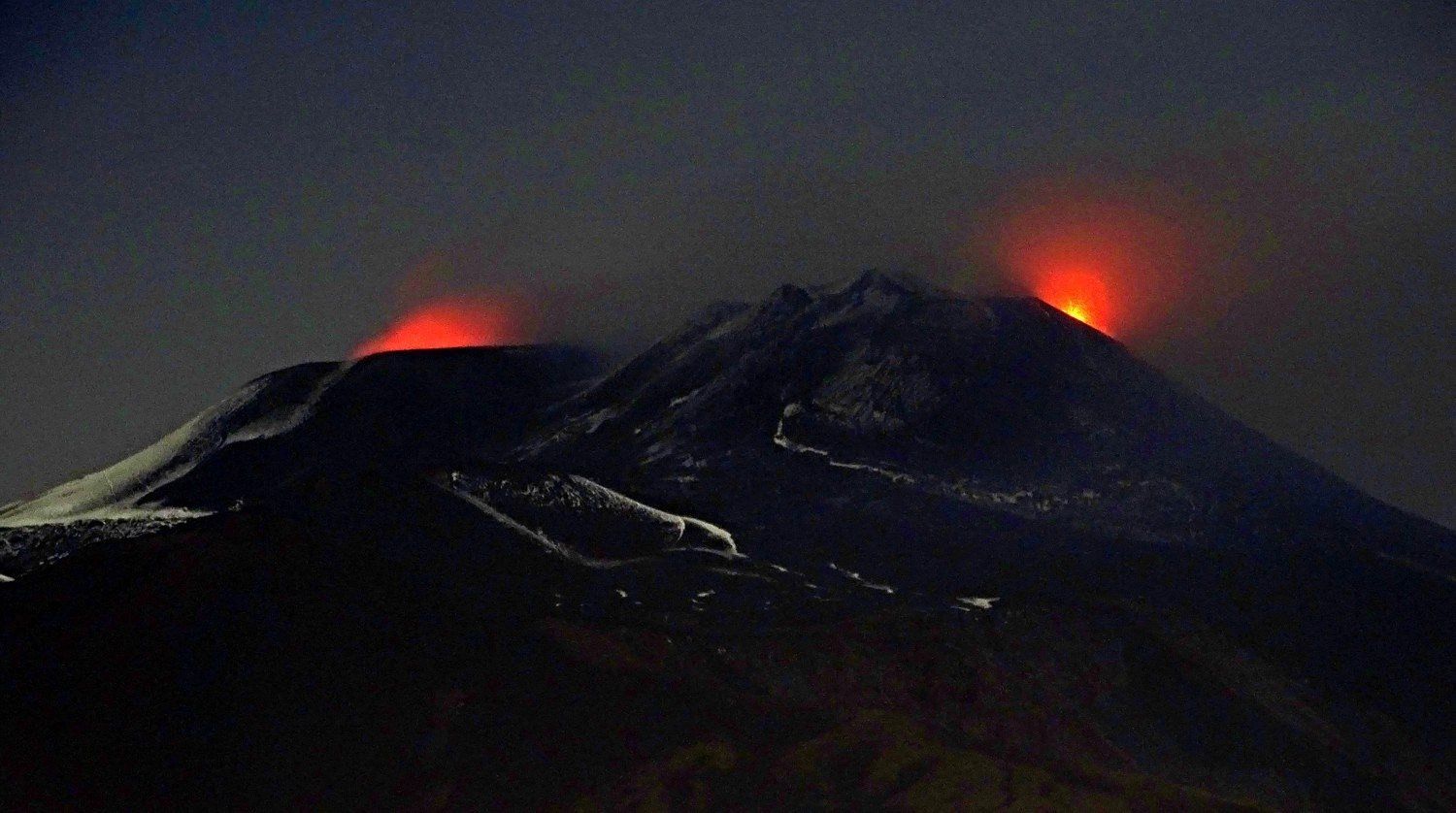 Etna - 22.11.2018 / 21h13 - Activity of the Bocca Nuova on the left, and the "puttusiddu" of the NSEC on the right - the NE crater is not visible in the photo - photo Boris Behncke
At Kilauea, colder and wetter conditions result in the formation of a small amount of H2S, in addition to SO2.
H2S is most commonly detected during interruptions of the trade winds and at the downwind locations of Kīlauea Peak, Pu'u'Ō'ō, and the 2018 Crack System of the Lower East Rift Zone.
The rotten egg odor of H2S is seen at lower concentrations ranging from 0.0005 to 0.3 ppm. The state of Hawaii has defined a "nuisance level" for H2S at 0.025 ppm, based on the odor threshold. Negative symptoms of H2S exposure occur only when the concentrations are well above the olfactory threshold.
According to Occupational Safety and Health Administration (OSHA) prolonged exposure to 2-5 ppm may cause headaches, eye irritation, nausea, or breathing problems in some asthmatics (https: //www.osha. gov / SLTC / hydrogensulfide / hazards, html). Concentrations measured in populated areas around Kīlauea are less than 1 ppm.
Although humans can detect H2S at very low concentrations, their sense of smell does not perceive it at high concentrations.
The situation is temporary, since during the next chapter of Kīlauea volcano activity, when the magma will rise to the surface, we can expect a decrease in H2S emissions and a return to the more familiar smell of SO2 and particulate dominated vog.
Source: Big Island video news