Publié le par Bernard Duyck
The aviation code of Sarychev in the Kuril archipelago was lowered this 1st November 2018 from orange to yellow,
The latest signs of satellite-visible activity date back to October 10 for ash explosions and October 15 for thermal anomalies detected. The volcano was calm or hidden by clouds until late October. On November 1, only a moderate emission of gas and steam continues.
The danger of an ash explosion remains, and justifies the surveillance
Source KVERT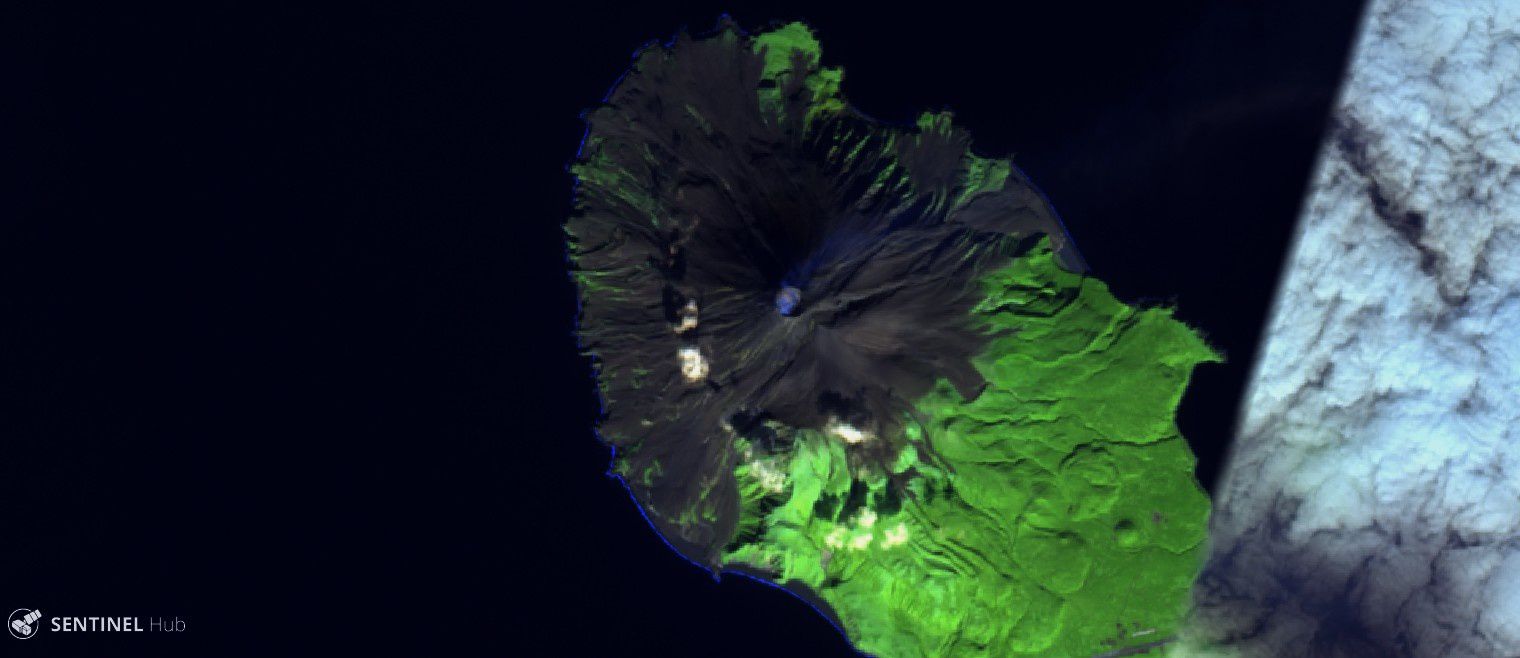 Sarychev peak - a clear image of the cone in activity pose 11.10.2018 by Sentinel-2 image bands 12,11,4 - one click to enlarge
The Yellowstone volcano observatory published the activity report for the month of October: normal volcanic alert, green aviation code.
However, there will be four episodes of activity at Steamboat geyser on October 8,15,23 and 31, bringing the total of 2018 water eruptions to 25.
At seismicity level, no seismic swarm is reported this month. Seventy-eight earthquakes were recorded, the largest of M2.7 at West Thumb's ESE on October 21st.
The deformations follow the pattern of the previous months: an inflation near the geyser basin of Norris, and subsidence of the caldera, at a rate this few cm / year.
Source: YVO - USGS
No substantial changes to Kilauea, where magmatic gases continue to escape to the surface in the summit crater; although these emissions are low, a sufficient amount of gas reaches the surface to leave native sulfur deposits on the walls.
Source: HVO - USGS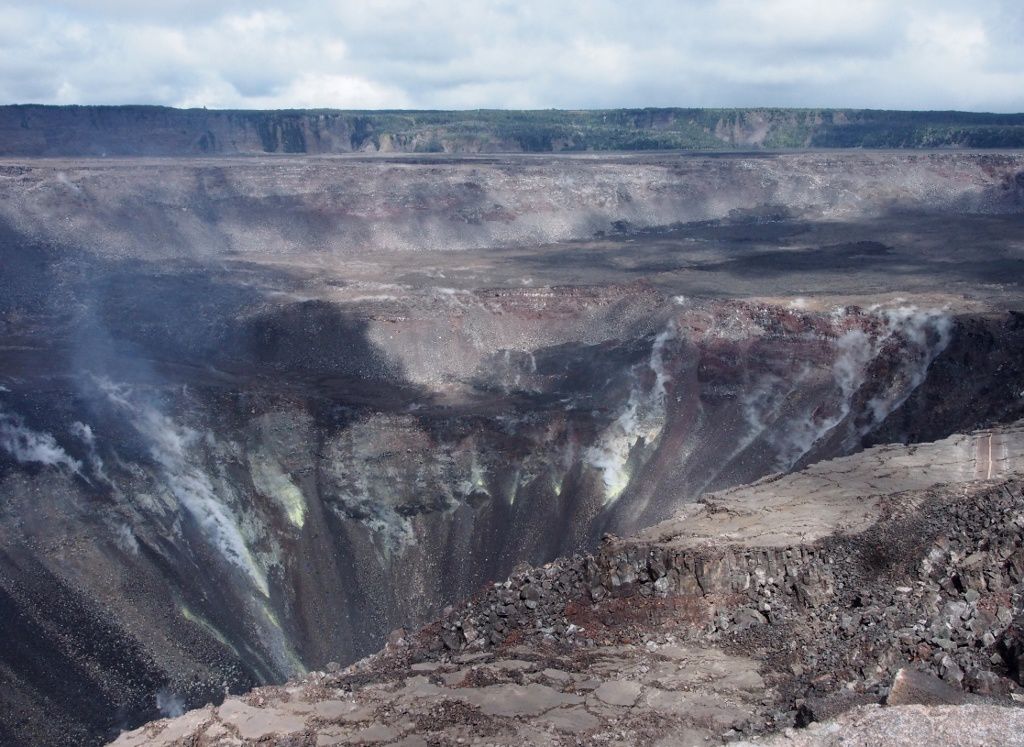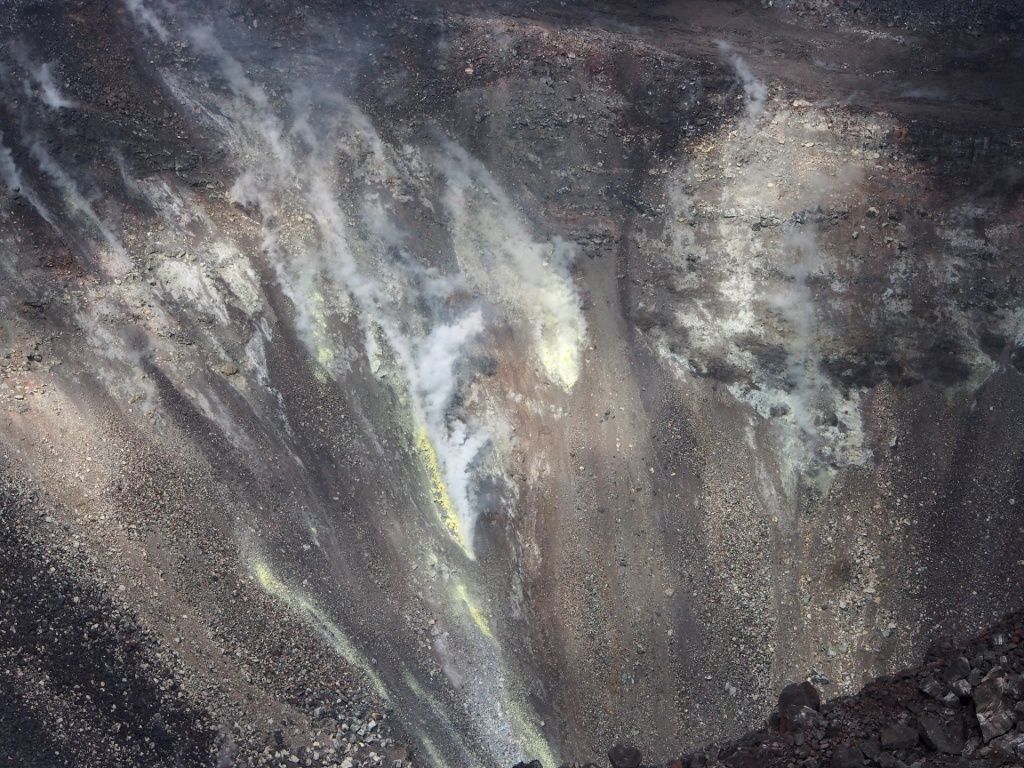 Kilauea - summit crater - on the general view, gas emissions, and right, a fragment of Cratre Rim Drive - sulfur deposits in the center of the detail photo - HVO-USGS photos
On Barren island, the thermal anomalies are moderate, but still present, and generate disadvantages west side of the volcano this November 1st.
Sources: Mirova and VAAC Darwin