Publié le par Bernard Duyck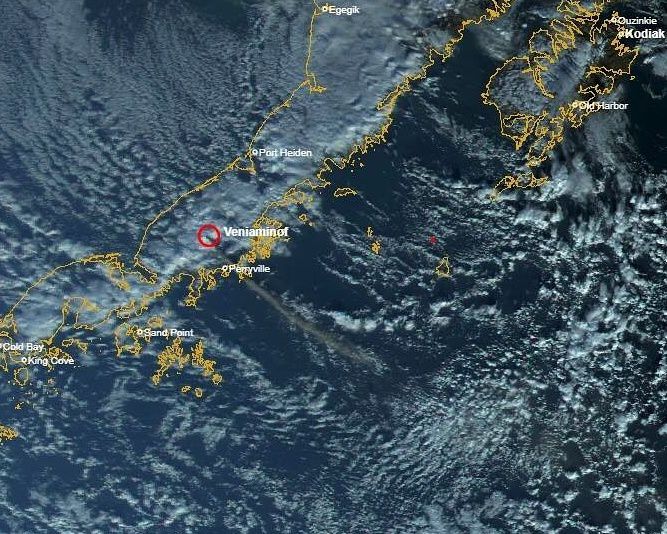 Veniaminof - 21.11.2018 / 11:49 - the plume is about 200 km at the time of the shooting - Terra-1 Modis satellite via AVO
During the night of 19 to 20 November, ash emissions increased significantly at Veniaminof : the plume exceeded 4,500 meters before spreading to the southeast. The situation justified the passage of the volcanic warning level to Warning and the aviation code to Red.
The emissions continued during the day, to extend over 400 km until about 14:45 AKST.
A short eruptive pulse followed, visible on the Peryville webcam at 15:26 AKST, and largely dissipated at 17:26 AKST.
Emissions of ashes were no longer visualized afterwards.


The seismic activity continues as a continuous tremor, and ash emissions are likely to resume at any time.
An electron microscopic analysis of tephra, collected on October 26, shows grains composed of a vitreous matrix of andesite with abundant microlites of olivine, plagioclase and clinopyroxene.
Source: AVO & Planetlabs
In Fuego, after the official shutdown of the 5th eruption of the year, the activity is marked by weak to moderate explosions, accompanied by ash plumes at 4,500-4,600 meters asl, traveling 12 km to the west and southwest. Nighttime glow is observed.
Due to the existing instability in the different drainages, strong avalanches occurred in the Seca, Ceniza, El Jute, Las Lajas and Honda barrancas; blocks of 2 to 3 meters and fine particles were mobilized in a south-southwest direction.
Small pyroclastic flows are reported by Rüdiger Escobar Wolf, the largest at 16h15 UTC (camera station FH12 / see video)
This situation can happen again in the hours and days to follow.
Source: Insivumeh
Video de los flujos piroclasticos esta mañana tomado de las imagenes de la camara de vigilancia de @insivumehgt en la estacion FG12. Los flujos mas grandes empezaron aprox a las 16:15 UTC segun el reloj de la camara...
At Etna, Strombolian explosions follow the small lava flow reported yesterday at "puttusiddu", the lateral crater of the new southeastern crater (NSEC).
The activity generates a rain of lapilli falling in the inner part, which fills gradually following the various eruptions. A new small flow is observed this November 22, the first hour, inside the pit crater.
Source: Benito Morabito / Osservatorio DIRECT CIELO and Salvatore Lo Giudice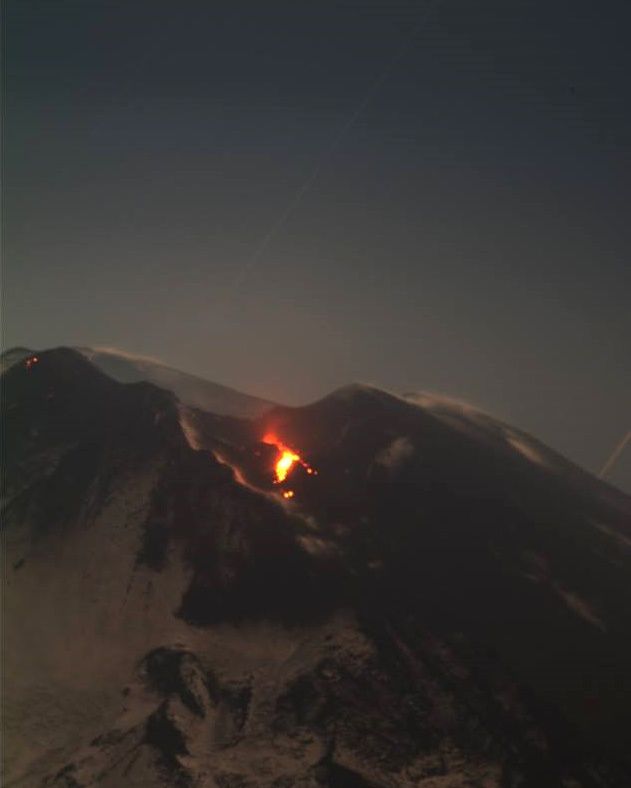 Etna NSEC - small lava flow in the crater "puttusiddu" - photo 22.11.2018 / 0h58 - photo via Benito Morabito / Osservatorio DIRETTA CIELO
A smell of sulfur is reported around Sólheimajökull and Jökulsá á Sólheimasandur. The windy conditions expected over the next few days may allow gases to accumulate in low-lying areas at dangerous concentrations.
No change in hydrological, gaseous, or seismic data.
It is recommended not to stay close to the Jökulsá river in Sólheimasandur.
Source: IMO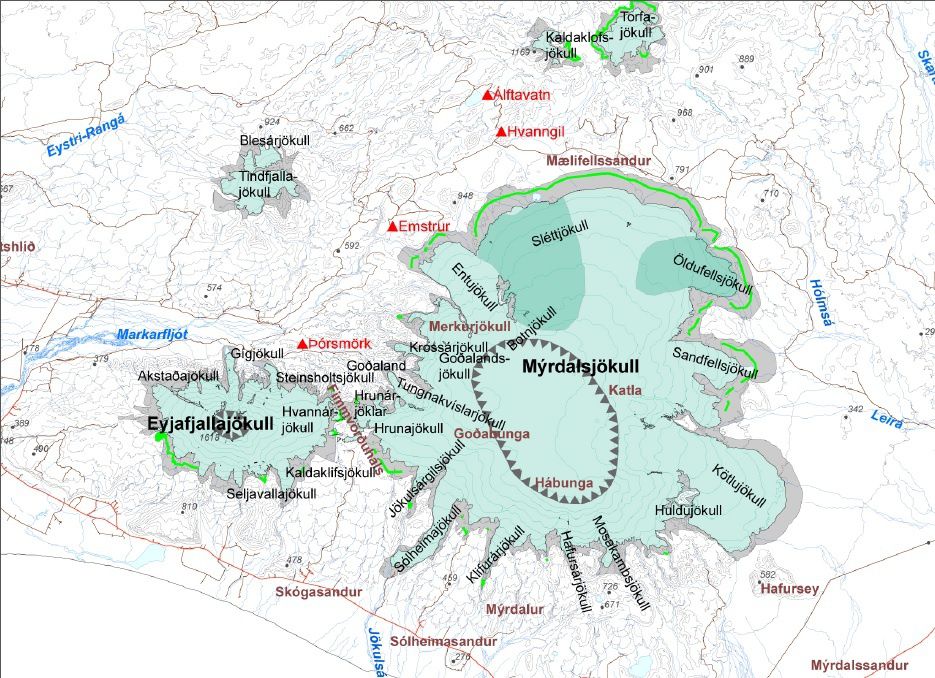 Sólheimajökull is one of the glaciers-emissaries south of Myrdalsjökull, which recovers Katla volcano